Stories Of Abused Men In California
---
| EJF Home | Find Help | Help the EJF | Comments? | Get EJF newsletter | Newsletters |
| Domestic Violence Book | DV Site Map | DV bibliography | DV index |
| Chapter 10 — Domestic Violence Against Men In The United States |
| Next — Stories Of Abused Men In Colorado |
| Back — Stories Of Abused Men In Arkansas |
---
Stories here are reproduced under the Fair Use exception of 17 USC § 107 for noncommercial, nonprofit, and educational use.
If you have, or know of a story about abused men that should be posted here please send it, or a link to comments@ejfi.org.
---
Young wife attacks husband with knife in San Jose
Betty Broderick: Divorce...desperation...death
---
Wife charged in murder of husband then paying assassins to kill contract murderer
Burney woman found guilty of killing husband
Wife arrested in husband's 1994 fatal shooting in Chula Vista
Murder charges dismissed against wife in 1994 case
Thomas Devine's daughter elaborates on her father's murder
Marine arrested for DV while having fun with his wife
Killer sentenced "to slow death" gets life for murder of her husband
San Jose woman charged with fire attack
Woman charged with fire attack on her boyfriend in San Jose
Farrah Fawcett attacks her lover, he is convicted after mutual combat
San Francisco woman sets boyfriend on fire while he is in bed
Placer County teenager says mother asked him to accept blame for her murder of stepfather and half-brother
Ventura woman held in husband's murder after she shot him, dismembered him, and set corpse on fire
NFL star Jim Brown acquitted then sentenced to jail
Salinas woman cuts off boyfriend's penis, given $200 fine and suspended sentence
California mother's triple murders show cost of ignoring female abusers by Glenn J. Sacks
Camp Pendleton Marine free after false spousal-rape conviction tossed out
Prosecuting marital rape — radical feminist rules
What was the evidence for such a draconian sentence?
Rape charge based primarily on redfem attorney's report
The court of appeals found that within the four corners of this case:
Admission of improper expert testimony — otherwise known as redfem ideology and dogma
Now allow an incompetent witness who wasn't even born when the "rape" occurred
A decade later Sgt. Foster is free and back in the Corps
---
Los Angeles woman who poisoned her husband sentenced to death, apparently also killed her baby
The 'American Beauty' murder in San Diego
Events leading up to the murder
De Villers' family blocks cremation
Police videotape interview with Ms. Rossum
Michael Robinson — the other man
Arrest and preliminary hearing
Kristin Rossum and her parents use the "abuse excuse"
De Villers family sues for wrongful death of their son
San Diego, California, judge arrested for domestic violence on basis of hearsay
Woman jailed over false abuse claim in Oroville
Bakersfield, as compared to soviet methods
Police arrest woman for attempting to kill ex-husband in Saratoga
Actress Tawny Kitaen kicks husband/major league pitcher Chuck Finley
Forest fire started by woman stalking her estranged husband
Prominent Berkeley psychologist repeatedly stabbed by his wife
Woman may have bitten husband to death in Modesto
Los Angeles woman held in bizarre death of amputee
Socialite held on domestic violence charges
Police say Santa Rosa woman pulled gun on ex-husband at SR tire shop
Woman stabs ex-boyfriend, kills his son in Mission Viejo
Clovis woman murders husband by dumping him into barrel and pouring hydrochloric acid on him
Most serious charge of domestic violence against Santa Barbara female judge may be dismissed
Courtney Love arrested while breaking and entering ex-boyfriend's house
Girlfriend fatally shoots Fontana police officer, self
San Diego man attacked by former girlfriend and six of her friends
San Diego woman shoots estranged husband five times, then his co-worker
Union City woman who stabbed husband 48 times suffers from borderline personality disorder
Court of Appeal reverses issuance of restraining order due to lack of evidence
The Right Stuff at war — Chuck Yeager and the golddigger
Camp Pendleton Marine's wife and her lesbian lover confess to bungled murder plot
San Francisco's fire chief's husband calls 911 in domestic dispute
Long Beach woman convicted of killing husband by stabbing him in eye with scissors
---
Ex-wife's grandma, 81, kills father in Lake Forest
Woman convicted of murder in San Diego to poisoning Marine husband
Blind man was next target of hit-run insurance scam in Los Angeles, cops say
"Black widows" guilty in homeless murders
Actor John Cusack granted restraining order against woman who was stalking him
Calaveras County man, 75, shot and killed by his 67-year-old wife
California Highway Patrol officer murdered in Calexico, wife arrested
Wife attacks sleeping husband with meat cleaver in Victorville
Deputy district attorney pleads not guilty to rape charges in Martinez
Actress Kelly Bensimon is upset but...by Robert Franklin, Esq.
Woman runs over ex-boyfriend's pregnant girlfriend in Los Angeles
Merced police use Taser on unarmed, legless man in a wheelchair during domestic disturbance
Brady Bunch star Barry Williams robbed of $29,000 by live-in girlfriend
Ventura County man triumphs against vicious false domestic violence accusations
First, kill the husband; second, claim sympathy as a widow
False allegations get ex-boyfriend and his sister-in-law repeatedly arrested in Orange County
National Basketball Association player accuses actress wife of vicious attack on him in Los Angeles
Actor Leonardo DiCaprio granted restraining order against Livia Bistriceanu in Los Angeles
Bakersfield doctor stalking her boyfriend dies while trying to get to him by coming down his chimney
Oceanside woman gets probation in knife attack on her sleeping husband
Ontario woman arrested after seen pushing trash can filled with body parts
Financial gain motive for murder
Carmen Montenegro's children apparently helped dispose of her boyfriend's body
Loomis woman accused of poisoning husband
Garden Grove woman cuts off husband's penis and puts it down garbage disposal
Glendale woman runs over boyfriend twice after he insults her mother
Fresno woman stabs husband, shoots her two children and cousin after smoking methamphetamine, then commits suicide
Thousand Oaks woman stalking ex-boyfriend is stuck in the chimney of his house
Bell Gardens mayor shot and killed by his wife in domestic dispute
Actress Heather Locklear arrested for domestic violence on boyfriend and assault on three sheriff's deputies
---
Stories — Before 1990
Young wife attacks husband with knife in San Jose
A young man married his high school sweetheart in San Jose, California, after their child was about a year old. They had been living together for about a year after high school before the marriage. Within two years after they married she started coming at him repeatedly with a knife. On the last occasion he was holding his daughter in his arms as she attacked. They are now divorced and he has custody of their lovely daughter because of his ex-wife's mental problems.
---
Betty Broderick: Divorce...desperation...death
November 5, 1989 — As on the same locomotive course she had been the last several years she headed non-stop up the carpeted stairway to the bedroom [in La Jolla] where Mr. Big Shot and his new wife, that ex-airline stewardess cum secretary cum home-wrecker slept. And she pressed the trigger. The bimbo shook. Betty pressed the trigger again and the bimbo jumped this time never to jump again.
Now it was Mr. Big Shot's time. Awake in time to see the scorned ex-wife standing over him with smoking pistol, he muttered something, tried to roll off the bed, but took one of Betty's next bullets in the back. He yelped, coughed blood, gagged and continued to gag until he choked to death.
Bang-bang! went the echoes...bang-bang, you're dead!
For full, gender-biased story click here.
---
Stories — 1990-1999
Wife charged in murder of husband then paying assassins to kill contract murderer
Wednesday, January 31, 1990 — A Sepulveda woman was charged Tuesday with soliciting her husband's murder, then paying assassins to kill the man who allegedly arranged her husband's death, authorities said. Two San Fernando Valley men were also charged in the second death plot.
---
Burney woman found guilty of killing husband
© 2004 Jim Schultz, Record Searchlight
1992 murder — published April 08, 2004 — A Shasta County jury found a 34-year-old Burney woman Thursday not guilty of first-degree murder in the 1992 death of her husband, but convicted her of a lesser second-degree murder charge.
Kristi Lyn Lunbery, who was also convicted of using a firearm in the crime, is tentatively set to be sentenced on May 14 by Superior Court Judge Bradley Boeckman. She is facing a possible 20 years to life in prison.
Lunbery was arrested in December 2001 on suspicion of killing her then husband, 25-year-old Charles Albert Bateson, on April 17, 1992, after she confessed to the murder, a confession she later recanted.
Bateson's body was found inside his Fir Street home with a single rifle shot wound to the head, but the murder weapon was never recovered.
---
Wife arrested in husband's 1994 fatal shooting in Chula Vista
© 2004 SignOnSanDiego.com
The charges against Janet Devine were dismissed with prejudice in November 2004 but it wasn't until Thomas Devine's daughter brought this to our attention on February 18, 2009, that we were able to update the story.
Note that we frequently hear from relatives and friends of people whose stories we have featured and invite corrections and additional information from any source if they are willing to identify themselves.
A woman suspected of killing her husband nearly 10 years ago in a staged robbery at the office of his commercial diving company in Chula Vista was arrested April 7, 2004, Chula Vista police said.
Janet Devine taken into custody around 9 AM while working at the same business, Sgt. John McAvenia said.
She faces a murder charge and is being held without bail at Las Colinas Women's Detention Facility, McAvenia said.
Chula Vista police believe Devine fired two bullets into the back of her husband's head on May, 10, 1994, at Marine Services Commercial Diving Co., 609 Anita Street, McAvenia said.
Although there were indications at the time that she was the shooter, no arrests were made and the case remained unsolved for a decade, McAvenia said.
The police department's Cold Case Team, led by retired Chula Vista Police Department Sgt. Bob Conrad, reviewed the case in 2002 and uncovered new evidence, McAvenia said.
"There were some financial problems they were having that we red flagged back then, but it wasn't fully explored," McAvenia said.
During the renewed investigation, police obtained a search warrant of the couple's financial records, McAvenia said. He would not say what police were specifically looking for in the records.
Police also conducted new interviews with Janet Devine, employees at Marine Services, friends of the Devines, McAvenia said.
During the interviews, former employees said Janet Devine deviated from her usual routine. On most mornings, she was the first to arrive at the office and would simply walk in and start working, McAvenia said.
"But on this particular morning, she unlocked the business, turned off the alarm and went back to her car and waited for another employee to arrive before she entered the office," McAvenia said. "It was as if she wanted other witnesses to discover her husband's body with her."
It wasn't unusual for Thomas Devine to spend the night at his office, so police didn't investigate why his wife didn't report him missing, McAvenia said. Investigators first thought he was shot during a burglary because the office was ransacked, but large amounts of cash and office equipment were not missing, McAvenia said.
"The robbery was staged, and we knew it was an inside job," McAvenia said. "In addition, blood splatter found on the wall matches a shot fired by someone of Janet Devine's stature."
The renewed probe gave police "probable cause" to arrest Devine, McAvenia said. An arrest warrant was issued yesterday afternoon, he said.
Thomas Devine was a former Navy diver and served as a San Diego police officer from 1961 to 1968, when he resigned, San Diego police officials said.
After leaving the police department, Thomas Devine opened Marine Services Commercial Diving Company out of his garage and backyard, according to a Web site created in his memory by family members. He moved the business into the Chula Vista office in 1977, according to the Web site.
Murder charges dismissed against wife in 1994 case
Abstracted from article by Ray Huard, San Diego Union-Tribune
November 17, 2004 — A judge dismissed murder charges against a woman accused of murdering her husband 10 years ago to collect more than $600,000 in life insurance money.
Superior Court Judge Wesley R. Mason said there was insufficient evidence to merit a trial. He said prosecutors did not provide enough proof to place Janet Devine in the office of the Chula Vista maritime business she owned with her husband when he was fatally shot twice in the back of his head.
The judge said testimony during a two-day preliminary hearing could be interpreted to suggest someone else killed 58-year-old Thomas Devine.
Prosecutor Jennifer Gianera said she will review the case with her supervisors in the District Attorney's Office to determine whether to refile charges.
Janet Devine declined to comment and referred questions to her lawyer, Tom Warwick. Warwick said, "this is a sad day because the person who killed her husband has not been brought to justice."
Warwick said he will give prosecutors information he developed as part of his defense of Janet Devine, which he said could help find the killer. He declined to elaborate.
The judge said he had questions about the case in part because of police reports that a red pickup was seen parked outside the front door of the business around 9:20 p.m. May 9.
Testimony showed that the back gate to the business was unlocked. Police said a girl who lived in apartments next to the business saw the truck and heard footsteps coming from the back of the building.
"That does make one begin to wonder," the judge said.
Jennifer Gianera argued that only someone who knew Devine could have shot him. She said the shooter had to squeeze into a small space between the chair Devine was sitting in and the office wall to shoot him from behind.
The person had to be less than 5 feet 5 inches tall to fit beneath overhanging cabinets behind the chair, Gianera argued. Gianera has previously stated that Janet Devine is 5 feet 3.
The judge found that someone else could have killed Thomas Devine because testimony showed he was hard of hearing and could have been asleep and not heard the shooter enter the office. "If he had fallen asleep in the recliner...anyone could have gotten behind him," Judge Mason said.
Citing arguments by the defense, Judge Mason said a tall person could duck to fit beneath the cabinets.
April Riel, an accountant who reviewed the business and personal finances of Janet and Thomas Devine for the prosecution, testified the couple's business was losing money through most of 1994. Riel said company money was transferred into the couple's personal accounts to pay gambling debts.
Riel also testified that within months of Thomas Devine's death, Janet Devine collected $606,000 from life insurance policies. The insurance money included a $500,000 policy the couple had taken out in December 1993, Riel said.
Under cross-examination by Warwick, April Riel said money the Devines won gambling offset some of their losses. Warwick also testified that the life insurance policies covered both Janet and Thomas Devine.
Thomas Devine's daughter elaborates on her father's murder
The EJF hopes that this supplemental information will help to set the record straight. Injustice destroys both women and men.
I was in the courtroom when the charges were dismissed with prejudice and would add to the story. Judge Mason severely chastised the Chula Vista Police Department from the bench for "bungling" the investigation so badly my father's murderer "will probably never be found."
The judge noted the numerous leads the police were voluntarily given by people who contacted them that were never investigated. He noted that in his opinion the police department decided on the scene Janet had murdered my father and did "their best to make the case fit the scenario." [Male readers subjected to similar injustices should note that this happens to women as well.]
The blood splatter cited by the Chula Vista PD covered the wall behind the recliner my father often slept in. The police removed the paneling with the splatter but didn't introduce it at trial. Why? The blood splatter had hair mixed in with the blood but my father was completely bald. It was someone else's blood. And though it was claimed my father was shot with his own gun in reality his gun has never been found so no ballistics were able to be done.
I know exactly where my father's recliner sat in relation to the cabinets noted by police. It sat approximately 5 feet from the edge of the overhanging cabinets (there were no base cabinets) so the claim that only someone small of stature could have "squeezed into the small area" where the shooter was standing was completely false. In fact, the police entered into evidence a photo that showed a detective that was well over 6 feet standing on that spot, something else the judge noted.
The girl next door not only saw the red truck, she heard someone running and heard "loud bangs" at the time it was determined my father died.
None of the various detectives that worked on the case over time ever looked at the evidence our attorney, Tom Warwick, uncovered via a paid private investigator that pointed to another suspect. When Janet Devine was arrested the Chula Vista PD called my father's sister, who lives in another state and believed Janet to be guilty, in advance to give her enough time to be present in the parking lot to view the arrest. The police also called the local television stations and gave them a time to be in the parking lot so the arrest could be filmed.
As a very private person the humiliation and horror that anyone within range of those television stations and the San Diego Union Tribune now saw Janet Devine as the murderer of the man she loved wholeheartedly was more than she could bear. She never got over the shock and hurt and she mourned his death until the day she died, January 23, 2009.
Our thanks to Doris Devine for bringing this injustice to our attention and our apologies for the late correction which appeared with the first site update after she contacted us.
---
Marine arrested for DV while having fun with his wife
A Sergeant of Marines stationed at Camp Pendleton in 1995 and his wife enjoyed a little mild S&M during sex. About 10%-15% of couples behave in a similar fashion.
While they were enjoying themselves, she became quite vocal, and the neighbors called the police. The police entered the house, and their bedroom, unannounced.
Despite the entreaties of the wife, they arrested the sergeant for domestic violence on the basis of what they witnessed.
Marine sergeants don't have money for attorneys, so one more conviction, and another statistic. Was justice served? Also, under Federal law, he can no longer carry a weapon. What is a Marine without a rifle? What is our country without Marines?
---
Killer sentenced "to slow death" gets life for murder of her husband
August 18, 1996, Fresno (AP) — Despite her pleas that "sending me to prison is sending me to a slow death," a woman was sentenced to life without the possibility of parole for arranging the murder of her husband, a Lemoore Naval Air Station serviceman.
Susan Russo, 41, of Riverdale, insisted in a letter to Fresno Superior Court Judge Ralph Nunez that she is "not prison material."
But Nunez said Friday that he found the killing of David Russo while he slept in his home one of the most despicable crimes "one could imagine."
The judge ordered the life term in prison with no parole for special circumstances that David Russo's killer lay in wait and that he was murdered for financial gain.
A jury convicted Susan Russo of first-degree murder with those circumstances and also found her guilty of conspiracy to kill her husband.
Deputy District Attorney Timothy Kams argued during the trial that Susan Russo asked her boyfriend, Wesley Andrews, 23, and Bobby Leon Morris, 30, to kill her husband so that she would be able to cash in his insurance policy and purchase a new home.
The trial evidence included confessions by the defendants to investigators plus letters Susan Russo and Andrews wrote each other while they were in jail. Those letters blamed Morris for the July 14, 1994 killing, but Morris said Andrews actually did the killing.
The jury found Morris guilty of first-degree murder but was deadlocked on the conspiracy charge and special circumstances. The jury deadlocked 11-1 to convict Andrews of murder and conspiracy, but unanimous verdicts are required in California criminal cases, so he will be retried, Kams said. Sentencing of Morris is pending.
---
San Jose woman charged with fire attack
July 29, 1998, San Jose Mercury News — A woman has been charged with attempted murder after she allegedly poured a flammable liquid on her boyfriend and then set him ablaze, authorities said.
Beverly Cassidy, 40, was charged Monday, said Assistant District Attorney Jean Daly.
---
Woman charged with fire attack on her boyfriend in San Jose
July 29, 1998 — A woman has been charged with attempted murder after she allegedly poured a flammable liquid on her boyfriend and then set him ablaze, authorities said.
Beverly Cassidy, 40, was charged Monday said Assistant District Attorney Jean Daly
---
Farrah Fawcett attacks her lover, he is convicted after mutual combat
In August, 1998, during a trial in Santa Monica, California, in her testimony Farrah Fawcett described a fight with her lover, director James Orr, as follows: According to her, after dinner at his home he went in and laid down on his bed. Fawcett admits she started whacking the mattress with a fireplace poker. He stormed off to the kitchen; she followed and grabbed a drum stand. He picked up a bar stool. They faced off like lion tamers. Farrah then threw the drum stand and went off to the bedroom to pack. Orr drew her back into the fight by insulting her. She retaliated by kicking in a lead-plated window. As she left to go to her car, Orr grabbed her and spun her to the ground, fell on her, and her head hit the asphalt. Orr was convicted of assault for that. Fawcett, after getting up, ripped a sign out of his lawn and threw it through a window. Not content, the next day she smashed his car with a baseball bat. Note that the male is convicted, but who initiated and used the most violence?
---
San Francisco woman sets boyfriend on fire while he is in bed
July 29, 1998, Newswire — A San Francisco woman who allegedly poured gasoline on her boyfriend and set him on fire as he lay in bed has been charged with attempted murder. The 40- year-old woman is also charged with four other felony counts. The victim is in critical condition with third- degree burns over 50-percent of his body.
---
Placer County teenager says mother asked him to accept blame for her murder of stepfather and half-brother
November 12, 1998, Loncoln (States News Service) — A Placer County teenager charged with killing his stepfather and half-brother now says his mother committed the crimes. In court papers, Michael Southerland says his mother asked him to accept blame for the 1996 murders. Both victims were killed with a shotgun in the family's mobile home.
---
Ventura woman held in husband's murder after she shot him, dismembered him, and set corpse on fire
February 24, 1999 (States News Service) —A Ventura woman is in jail for killing and dismembering her husband. Parts of Pedro Barragan's body were found on fire Monday night underneath a Ventura River bridge.
Witnesses reported seeing a woman dump trash out of her car window and then setting it on fire. A security guard discovered the man's body when he went to put out the flames.
Barragan's wife, Gladys Soto, was arrested yesterday morning. Police say Pedro Barragan died of a gunshot wound to the head.
The couple's five children have been placed with the county's Child Protective Services.
---
NFL star Jim Brown acquitted then sentenced to jail
June 15, 1999 — Jim Brown, age 66 and former NFL Hall of Fame, is serving 6 months in the Ventura County Jail for opposing a "domestic violence" sentence of probation, domestic violence counseling, and a one year suspension of his driver's license. He opposed the sentence because he was acquitted of the domestic violence charge against him. He was convicted, however, of a misdemeanor for vandalizing a car he had paid for and that was on his own property.
On March 13, 2002, one of the most outstanding athletes of his generation began serving his six-month jail term. Jim Brown stood tall as a man and made good on a promise to go to jail rather than submit to punishment designed to humiliate him.
Actual charges filed against Jim Brown included a felony charge of making terrorist threats and misdemeanor vandalism for smashing his wife's car during a June 15, 1999 argument. His wife, Monique, 28, said in court that she never felt any danger and called the police in anger. He and wife Monique were together an hour after the initial argument and remain together. They have an infant son.
Prosecutors countered that she told several officers at the scene that Mr. Brown had threatened her life and that she had endured a two-year abusive relationship. Once again we see that what the woman involved testifies to means less than what the police may state in their report. And destruction of the family is the objective.
At trial Jim Brown was found not guilty of making terrorist threats, but convicted of vandalism. The judge's sentence was in line with the crime Jim Brown was acquitted of, not misdemeanor vandalism.
Judge Dale S. Fischer initially sentenced him to 36 months of probation, an $1,800 fine, a year of domestic violence counseling, and picking up trash along highways instead of jail time. She also revoked his driver's license for a year.
Instead of meekly accepting his sentence Jim Brown filed a motion against the judge, saying she was biased against him and a member of "an extremist group of white, upper-class women who target men of color."
The motion claimed Judge Fischer wanted to tarnish Jim Brown with the stigma of domestic violence. He and his supporters also tried to have the judge removed from the case, saying she was facing charges and guilty of civil misconduct. Their reach for justice failed, as have so many others.
Our hope is that it is the reputation of Judge Fisher that is tarnished by actions that would shame a Stalinist court.
For six weeks prior to his trial Mr. Brown was locked down 23-hours-a-day, allegedly for his own protection because he is a high-profile prisoner according to jail officials. But Jim Brown said he has never had problems with other inmates because they respect him. He was transferred from a L.A. jail to Ventura County, an hour away, to serve his sentence.
How does one explain the sentence of a man with the stature of Jim Brown in light of the acquittal ? Remember, for every case that makes the news because the person is a celebrity, thousands of men quietly go off to jail under these unjust, politically-motivated laws.
---
Salinas woman cuts off boyfriend's penis, given $200 fine and suspended sentence
On November 16, 1999, Ms. Daisy Mascada was given a $200 fine and one year community service in a women's domestic violence shelter in Salinas, California for cutting off the penis of her boyfriend. She is to council other women about domestic violence! The judge, a male, said that she was no threat to society and that her eight year prison sentence was suspended.
---
California mother's triple murders show cost of ignoring female abusers by Glenn J. Sacks
© 2002 Glenn J. Sacks
November 22, 1999 — It is a well-known story — a violent husband abuses his wife and others, the wife stays with him out of fear or shame, and in the end the husband kills the wife, or the children, or both. We shake our heads and say "If only we could have protected her."
Such is the scenario of the Socorro Caro triple murders, except that this time the genders are reversed. The Southern California case is an extreme example of the price children, fathers, and our society as a whole sometimes pay for our refusal to acknowledge female domestic violence.
Socorro Caro, according to testimony by several witnesses, including her husband Dr. Xavier Caro, had violently attacked her husband or others on eight occasions prior to the night of November 22, 1999, when she shot and killed three of her four sons. In these previous incidents Ms. Caro had used weapons and the element of surprise to her advantage, and had caused several injuries, including serious eye damage to her husband.
Why didn't Dr. Caro leave her? Why didn't he tell anybody what was being done to him?
"I was ashamed. I was embarrassed," he testified recently during the penalty phase of Socorro Caro's trial. According to other reports, he was also skeptical that authorities would believe him.
Thanks to the noble efforts of women's activists, had Ms. Caro been the victim of abuse at the hands of Dr. Caro, help would have been available. Ms. Caro could have moved with her children to a shelter. Using the legal services of the shelter, she could have filed a restraining order against her violent husband, and filed for divorce. She would have received custody of her four children, their home, half or more of the family's financial assets, and substantial child support. In addition, she probably would have been able to eliminate her abusive husband's visitation rights.
Had Dr. Caro, a male victim of domestic violence, felt that the legal system would give his claims the same credence that an abused woman's claims receive, his three children would probably still be alive today.
Are female child abuse and domestic violence rare? Unfortunately not. According to the US Department of Justice, 70% of confirmed cases of child abuse and 65% of parental murders of children are committed by mothers.
Veteran domestic violence researchers Richard Gelles, Murray Straus, and Susan Steinmetz, who were once hailed by the women's movement for their pioneering work on violence against women, have repeatedly found that women are as likely as men to physically attack their spouses or partners.
California State Long Beach Psychology professor Martin Fiebert has compiled and summarized 117 different studies with over 72,000 respondents that found that most domestic violence is mutual and, in the cases where there was only one abusive partner, that partner was as likely to be female as male.
Crime statistics do not bear out what researchers know because women tend to be seriously injured more often than men, and because men, for various reasons, are far less likely than women to report the abuse against them.
As the Caro case shows, by allowing abusive women to go unacknowledged and unpunished, female abusers are encouraged to believe that they can get away with their abuse indefinitely, which frequently results in escalating violence.
Why didn't Dr. Caro seek help? Besides shame and denial, many men hesitate to report their wives' violence because they fear that once the police are involved, the wife will accuse her husband of being the perpetrator and it is she, not he, who will be believed. This is, in fact, what Ms. Caro tried to do during her murder trial, claiming that it was her husband, not her, who committed the murders. Draconian mandatory arrest laws often direct police to make an arrest, even when the abuse is mutual (as research shows is generally the case), or when it is unclear who the perpetrator is. While arrests of women account for a third or more of domestic violence arrests in some states, police generally are pressured to arrest the man, even when the evidence is scant.
What could Dr. Caro have done? There are few domestic violence shelters which accept men, though in this case he probably would have had enough money to pay for other accommodations. He would have had difficulty winning a custody battle, particularly with the well-documented willingness of women in danger of losing custody to make false accusations of abuse or child molestation. Quite possibly these accusations or other legal machinations could have led to Ms. Caro being granted custody of the children, and even to Dr. Caro losing visitation rights. Thus his children could have been in the care of and under the control of an abuser without even the limited protection he could provide by staying with her.
Thus Xavier Caro was trapped — not just by his violent wife, but by a society that refuses to acknowledge what voluminous research and simple common sense shows — domestic violence is not a male affliction but a human one.
---
Camp Pendleton Marine free after false spousal-rape conviction tossed out
Partially based on story by Rick Rogers, San Diego Union-Tribune
Observations are based on the findings of the court of appeals.
False spousal rape charge led to decade in prison
December 3, 1999 — Embroiled in a hotly-contested divorce, Marine Corps Sgt. Brian Foster was awarded custody of their children in California. Then his wife, Heather, fled to Colorado with the boys and sought the help of a feminist attorney specializing in women's rights. The California judge issued a kidnapping warrant for Heather Foster. She then claimed she fled her husband's abuse.
Colorado, being a "safe haven" state, Heather was neither arrested nor charged.
Marine Sgt. Brian Foster was then forced to negotiate once again for custody of his children. When those negotiations broke down Sgt. Foster found himself charged by his wife's attorney with assaulting, raping and threatening his wife. Foster was convicted by a general court martial in December 1999 of all charges and sentenced to 17 years confinement, stripped of his rank, all pay and allowances and given a dishonorable discharge. He served nine years, two months and 17 days of that sentence, most of it at the maximum security United States Disciplinary Barracks at Fort Leavenworth, Kansas, before being released
Prosecuting marital rape — radical feminist rules
Sgt. Foster's prison ordeal began when a military jury at Camp Pendleton convicted him of spousal rape and related charges on December 3, 1999. A general court-martial composed of officer members convicted Sgt. Foster, contrary to his pleas, of rape, two specifications of aggravated assault, and wrongfully communicating a threat in violation of Articles 120, 128 and 134 of the Uniform Code of Military Justice, 10 U.S.C. §§ 920, 928, and 934.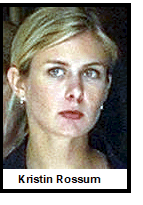 He was then sentenced to confinement for seventeen years, forfeiture of all pay and allowances, reduction in rank to private (pay grade E-1), and a dishonorable discharge. The convening authority (CA), Commanding General, 1 st Force Service Support Group, Marine Forces Pacific, Camp Pendleton, California, approved the sentence as adjudged.
And there it lay for over nine years.
What was the evidence for such a draconian sentence?
The following observations are based on the findings of the court of appeals.
Heather and Brian Foster were married in 1993. In 1998 Sgt. Foster hired an attorney and filed for divorce in California and was given custody of their children. Heather then kidnapped the children and fled to Colorado. Following completion of requisite residency requirements she then filed for divorce against Brian in Colorado despite the pendency of the divorce case in California. The California judge issued a kidnapping warrant for Heather Foster. She then claimed she fled to Colorado to escape her husband's abuse. Because of her unproven and unsubstantiated claim of domestic violence the warrant was never enforced.
Over the course of several months the estranged couple engaged in civil discovery and custody-related settlement discussions in California and Colorado. The primary issues pending in both jurisdictions related to the conditions by which Brian and Heather would share legal and physical custody of their two minor children. The civil litigation between the parties was ultimately consolidated under the Uniform Child Custody Jurisdiction Act with a judge from each state joining in pretrial settlement efforts. Indeed, following mediation of the matter, the parties agreed to a provisional agreement on custody in which Heather consented to Brian's joint legal and partial physical custody of their two children.
The record is opaque as to the reasons for the collapse of this agreement, aside from references to lapses of communication between the two civil attorneys. Almost certainly this breakdown was a deliberate manipulation of the situation by Heather's radical feminist (redfem) attorney. It is no surprise then that Heather's attorney in Colorado reported the alleged misconduct to prosecutorial officials at Camp Pendleton, which led to the charges against him.
Rape charge based primarily on redfem attorney's report
The key witness against Sgt. Foster was his spouse and alleged "victim," Heather Foster. Based largely on the report of Heather's Colorado attorney, prosecutors alleged myriad instances of spousal abuse and one incident of rape over the course of the marriage.
The record shows that Sgt. Foster was convicted of rape solely upon the testimony of his estranged wife, nearly five years after the alleged incident occurred, and corroborated only by the victim's own statements to her friend nearly two years after the alleged incident.
In the time between the alleged act and her sworn testimony, Heather Foster, by her own admission, had voluntarily participated in several instances of intimate sexual contact with Brian, including the willing production of a sexually-explicit video.
Further, no forensically-related evidence was introduced at trial and no official report to any authority was made after the alleged rape took place. Indeed, the alleged rape was only "reported" to Marine Corps authorities by the alleged victim's divorce attorney in the midst of a complicated and contentious custody battle with Sgt. Foster when the couple's settlement agreement broke down.
Without any official report or forensic evidence of the alleged rape the prosecution called on two of Heather Foster's drinking buddies for supporting testimony.
Drinking buddy one
Mrs. Kolstee testified that she was one of the Fosters' neighbors during the period when they lived in Hawaii and that she and Heather shared baby sitting duty for each other, shopped, and otherwise socialized together. Mrs. Kolstee testified that they became "very" close during their time in Hawaii. Despite their close proximity and regular contact Mrs. Kolstee testified that Heather never told her about any instances of abuse at the hands of her husband while they were stationed in Hawaii.
Mrs. Kolstee did offer some corroboration as to the charge of aggravated assault with a rifle, asserting that she saw what she believed was the end of a rifle barrel through the slot in the door at the Foster residence. Unfortunately, Mrs. Kolstee identified the "weapon" as a pistol in her statement to the Naval Criminal Investigative Service before the trial. Her credibility was also hindered by her discussion of the case with the alleged "victim" the evening before testifying at the UCMJ Article 32 Investigation.
As a result the appeals court found that this witness' testimony was extremely general, at times confusing, and contained factually unsupported opinion. More importantly, throughout her testimony no reference was made to any knowledge of the alleged rape. Obviously Sgt. Foster's defense attorney was incompetent, which is confirmed in the following episodes.
Drinking buddy two
Ms. Kossen on the other hand, testified that Heather Foster had reported the alleged "rape" to her approximately two years after it supposedly occurred. This rather significant delay seriously undermined the materiality, if not the credibility, of the victim's statement to her friend and that friend's testimony. Moreover, the testimony was admitted at trial as a prior consistent statement per Military Rule of Evidence 801, Manual for Courts-Martial, United States (1998 ed.), not as an excited utterance, or other statement contemporaneous with the alleged rape.
Additionally, Ms. Kossen offered testimony regarding her frequenting night clubs and drinking with Heather, and testimony pertaining to yet another allegation of aggravated assault with a weapon in California. However, she told investigators this was an incident that took place in Hawaii.
In summary, while there is various evidence in the record that Sgt. Foster may have subjected Heather to instances of abuse and assault as defined under current law, the evidence as to his culpability for rape was anemic at best.
The court of appeals found that within the four corners of this case:
• Heather made no report to medical or law enforcement authorities of the rape,
• She engaged in long-standing intimate contact with her "rapist" for years following the incident, including a home video in which she plays a starring role.
• Prosecutors presented no forensic or contemporaneous testimonial evidence that corroborated Heather's rape allegations.
As a result the appeals court concluded that the prosecution attempted to bootstrap a rape conviction atop several instances of alleged assaultive conduct for which there was also little substantiation. In short, the Government's evidence of rape in this case, aside from Heather's testimony, consisted of statements by her to her friends and her mother. None of these statements were made proximal to the alleged rape.
The appeals court was also significantly disturbed by the fact that the allegations of rape were made in the midst of a hotly-contested divorce and custody battle, after failed attempts at settlement, under the terms of which the "victim" was prepared to surrender partial custody of her children to the man she later accused as an abusive rapist.
Considered in the light most favorable to the Government, a reasonable member of the trial court could choose to believe the "victim," and to disbelieve evidence inconsistent with guilt. However, under the facts presented, the appeals court was unable to conclude that Sgt. Foster is guilty of rape beyond a reasonable doubt. To the contrary, the court found that his conviction for rape was factually insufficient, and was obtained as the result of other errors, discussed below. Therefore, the rape conviction was not allowed to stand.
Admission of improper expert testimony — otherwise known as redfem ideology and dogma
The appeals court began by reviewing the manner in which expert testimony was admitted during this litigation with the proposition that "the trial judge must determine at the outset, pursuant to Rule 104(a), whether the expert is proposing to testify to (1) scientific knowledge that (2) will assist the trier of fact to understand or determine a fact in issue."
They also considered the plenary understanding in military law that expert testimony is not permitted to replace the decision-making process of the fact finder or, more specifically, to advance the expert witness' opinion as to the "believability or credibility of victims or other witnesses" in a case dealing with sexual assault.
The appeals court restated that "expert testimony is admissible if it is relevant..., if its probative value outweighs its prejudicial value..., and if the testimony will assist the trier of fact..." In determining if a military judge has properly admitted expert testimony, they then tested his decision for an abuse of discretion.
Testimony of pediatrician Dr. Mary Dully
The trial judge permitted the prosecution to call Dr. Mary Dully, a pediatrician, who testified as to the general subject area of domestic violence as dictated by her ideology.
It should be noted that the universe of Dr. Dully's experience is defined by her work in the Camp Pendleton emergency room and her service with the San Diego Police Academy's Primary Aggressor Course, where she taught officers how to identify the person who "may have exerted power and control and been the winner in a physical altercation and helping officers on scene who is likingly [sic] the primary aggressor and who is actually the looser [sic] in the physical altercation." So the bias and dogma of her training and background are obvious from the outset. After reciting her professional qualifications, Dr. Dully went on to outline her vision of what domestic violence was based upon her "training and experience."
What followed was an extensive colloquy with trial counsel that involved this pediatrician's personal view of how domestic violence presents itself, and how both the aggressor and victim are likely to act according to the DV industry playbook. This discussion included offering the members of the trial court an ideological basis for why a victim might take certain action, such as remaining with her abuser over a long period of time, all in line with redfem DV dogma.
Notably, defense counsel did not voir dire the witness at trial. Further, a review of the record reveals that the trial counsel's questions and Dr. Dully's responses substantially mirrored the factual theory of the case presented by the Government. Yet the record is clear that the Dr. Dully reviewed no materials specific to this case and certainly did not conduct an examination of either Sgt. Foster or his estranged wife, Heather, in preparation for trial. In short, dogma and ideology were introduced unchallenged as evidence in this criminal case.
This outline of what constitutes abuse by this expert witness, and the close factual nexus between the call of those questions and the Government's position at trial, brings Dr. Dully's testimony very close to the nature of profile evidence of an offender, which is forbidden under military law. While the appeals court did not hold that Dr. Dully's "evidence" strayed over the permissible line, having drawn so very close to it, the Government's admission of Dr. Rusher's testimony immediately thereafter, exacerbates the dangerous nature of Dr. Dully's unrestricted testimony.
Testimony of Lieutenant Commander Mary Rusher, Medical Corps, U.S. Navy
Regarding the testimony of Lieutenant Commander Mary Rusher, Medical Corps, U.S. Navy, the court of appeals held that the military judge abdicated his role as impartial gatekeeper, and erroneously admitted testimony which compromised the credibility of this trial in its entirety. [emphasis added]
While the record indicates that Dr. Rusher was a physician, board certified in neurology and psychology, her testimony was that she was, in fact, a psychiatrist, who conducted a single interview with the alleged victim in this matter. Therefore, the military judge erred in permitting the members to consider Dr. Rusher's testimony.
In preparing their case for litigation, the prosecution arranged for Heather Foster to meet once with Dr. Rusher for an evaluation on November 10, 1999. The examination took two hours. Dr. Rusher testified that she took a history from Mrs. Foster, including a review of past substance abuse, history of abuse, social history, medical history, conducted a mental status evaluation, and developed an assessment.
Importantly, Dr. Rusher does not simply explain to the members what Mrs. Foster claims. In sharp contrast to the fundamentals of admissible expert testimony, Dr. Rusher delivered the factual assertions of the victim as a medical diagnosis.
The pertinent exchange with trial counsel follows:
Q: What did you observe during the interview?
A: I observed that Mrs. Foster did indeed have the symptoms of post traumatic stress disorder.
Q: And what are those symptoms that you observed?
A: The symptoms that I observed in her was [sic] that she did experience a traumatic - actually, multiple traumatic incidents where her life was threatened and the life [sic] of her children were threatened; and she re-experienced this trauma through nightmares.
She would have nightmares of her husband placing a gun to her head for several hours. She had intrusive memories of the abuse where her life was threatened and the lives of her children were threatened. She had graphic memories where she was told she would be chopped up, and her children would be chopped up in small little pieces; and they would have a slow painful death...
She also had avoidance symptoms where she had difficulty going places that reminded her of the abuse. For example, it was very difficult for her to come to California, because in California was one of the places where the abuse occurred.
She had a numbing of responsiveness where her effect at times or her expression were somewhat flat and emotionless, which again is more — one of the very common symptoms of post traumatic stress disorder order [sic].
As set forth above, Dr. Rusher went well-beyond a medical analysis of the facts before her. In short, she adopted the facts as advanced by the alleged "victim" and cloaked them in a physician's white coat, presenting them as scientific findings to the members of the trial court. It is well established that "...to put 'an impressively qualified expert's stamp of truthfulness on a witness' story goes too far.' An expert should not be allowed to 'go so far as to usurp the exclusive function of the jury to weigh the evidence and determine credibility.'" However, this is a standard tactic of "expert" witnesses introduced by radical feminists in domestic violence trials for the reason, as here, that it frequently works to condemn a male defendant.
In reviewing Sgt. Foster's case, the court noted that the military judge took no action to correct the tone and content of Dr. Rusher's testimony during the tenure of her recitation to the court martial officers. The Court of Appeals for the Armed Forces (C.A.A.F.) has stated that:
"...it is [dangerous] for judges to receive uncritically just anything an expert wants to say. The evaluation of expert testimony does not end with a recitation of academic degrees. Everything the expert says has to be relevant, reliable, and helpful to the fact finder. A rational and demonstrable basis is the sine qua non of expert opinion." United States v. King, 35 M.J. 337, 342 (C.M.A. 1992).
As a result to appeals court concluded the testimony of Dr. Rusher was plain and obvious error.
Though the military judge failed to recognize this and take action to prevent the improper testimony, he ultimately recognized the threat it posed to the neutrality of his members, albeit not until the expert witness had concluded her testimony. At the close of her testimony, the military judge, without defense prompting, provided the members a curative instruction. The law is clear that such a curative instruction is the "preferred" remedy for correcting error when the court members have heard inadmissible evidence, as long as the instruction is adequate to avoid prejudice to the accused.
Generally courts assume that members are able to comport themselves with a curative instruction in the absence of evidence suggesting otherwise and apparently in Sgt. Foster's case the members made an honest effort to comport themselves with the trial judge's instruction.
However, the appeals court decided that in view of the testimony in conjunction with the entire trial, they were left convinced that the military judge was unable to "unring the bell." They further concluded that the error did "substantially sway" the members in their decision to convict Sgt. Foster, and to impose a punitive discharge and substantial confinement in his case. Thus, this error materially prejudiced Sgt. Foster's substantial rights.
Now allow an incompetent witness who wasn't even born when the "rape" occurred
Adding injury to insult the trial judge permitted the members to hear the testimony of an incompetent witness in the form of Jacob Foster, the six-year-old son of the "victim." The child's testimony was permitted without the military judge conducting an Article 39(a), UCMJ, session so as to make an assessment of the child's competence and probity.
After the child, who was coached and alienated from Sgt. Foster by his mother, began testifying the trial court found that the boy had not been born at the time of one of the charges about which he was testifying. Further, he was approximately two years old at the time of the most recent alleged act. When that was discovered the military judge excused the members of the trial court.
After consultation with counsel, the judge ordered the testimony to be stricken and instructed the members to disregard it. One can only wonder why defense counsel didn't demand a mistrial at this point?
Were this the only error, the appeal judges felt they could rely on the members assiduously abiding by their instructions to mitigate the error. But this testimony amounted to at least the third retelling of the victim's story, including one retelling by a physician as a matter of medical fact and another who recited dogma as proven in every case of abuse.
Cumulative error
In view of all these errors the appeals court found that the accumulation of errors described above required them to evaluate the fairness of the appellant's trial using the cumulative error doctrine. The scope of their evaluation of the errors in the case was made:
",,,against the background of the case as a whole, paying particular weight to factors such as the nature and number of the errors committed; their interrelationship, if any, and combined effect; how the [trial] court dealt with the errors as they arose (including the efficacy — or lack of efficacy — of any remedial efforts); and the strength of the government's case."
Considering the improper testimony of Dr. Rusher, combined with the dogma of Dr. Dully, and the stricken testimony of the boy, the appeals court concluded that these errors called into question the basic fairness of Sgt. Foster's trial. They also questioned the efficacy of the trial courts curative instructions in that the military judge acted late with regard to both Dr. Rusher's improper testimony and the child's coached recitation.
The appeals court also noted that the Government's case was not strong, being based almost entirely on the statements of the "victim" and some testimony that Sgt. Foster was an abusive husband. They stated that but for the cloaking of the victim's statements in the physician's lab coat of Dr. Rusher they were unable to discern whether the members of the trial court would have convicted Sgt. Foster on any charge. They characterized the entire case as muddled and hearsay based.
As a result they vacated all the findings of the trial court.
Unreasonable delay for review
The tremendous time lapse in having Foster's conviction reviewed — about nine years — caught the attention of the appellate court and outside experts in military law.
"I've never bumped into something like this in 30 years of practicing law," said attorney Kevin Barry McDermott, who represented Foster for eight months between late 2000 and early 2001. "From all the feedback I've gotten, no one can remember a case that took this long to get to a preliminary review."
Sgt. Foster's case came at a bad time, said Michelle Lindo McCluer, executive director of the National Institute of Military Justice in Washington, D.C. The Navy and Marine Corps' appeals system faced such a backlog of cases, she said, that the U.S. Court of Appeals for the Armed Forces eventually told those services to add staffing.
"It is a black eye for the military justice system," said Tom Umberg, an Army Reserve colonel called to active duty in 2004 to prosecute detainees housed at Guantanamo Bay, Cuba. "This injustice should have been resolved in 18 months," Umberg said. "This was not the world's most complicated case."
Regarding prejudice the appeal judges found that this case is one in which the post-trial delay is so extreme as to "...give rise to a strong presumption of evidentiary prejudice." They then concluded that Sgt. Foster was clearly prejudiced by the post-trial delay after his general court-martial, and considered that as weighing heavily in his favor.
The primary factor in their evaluation was the determination that the Government failed to prove Sgt. Foster guilty of rape by legal and competent evidence beyond a reasonable doubt.
The appeals court also concluded that had just one of the seven previous lead judges in this matter conducted a thorough assessment of the record of trial in a timely fashion the extensive errors embracing this case would have been discovered and Sgt. Foster would have faced, at worst, the prospect of a new trial on all but the rape charge.
In short, nearly ten years of delay makes a difference in a case where the alleged instances of misconduct took place years before the actual trial. As a result of all the factors cited they determined that Sergeant Foster's conviction for rape was improper as the Government did not and could not establish his guilt. Therefore, he served nearly ten years of confinement in large measure for an alleged offense of which he should not have been convicted and that likely never happened.
The appeals court then considered the egregious delay in the reviews of Sgt. Foster's case and concluded that there was a due process violation resulting from the post-trial delay in processing this case. They found the delay "...is so egregious that tolerating it would adversely effect the public's perception of the fairness and integrity of the military justice system." Further, they concluded that the error created by the unreasonable delay is not harmless beyond a reasonable doubt. Even if it was harmless, the court was also aware of their authority to grant relief under Article 66, UCMJ, and stated that in this case, irrespective of the due process violation, they would have chosen to exercise that authority because of the unique circumstances.
As to an appropriate remedy the judges considered dismissing all charges and specifications with prejudice. However, they found that Sgt. Foster would be able to defend himself against any remaining charges.
So as to compensate Sgt. Foster for the actual prejudice discerned from ten years of confinement served in large measure for an offense which they dismissed, they limited Sgt. Foster's further exposure to any adjudged sentence to nothing more than a punitive discharge. Should the rehearing result in conviction, court of appeals believed that limiting Sgt. Foster's possible sentence will serve as adequate relief for the deprivation of his right to speedy post-trial review. The Equal Justice Foundation most emphatically disagrees. The injustice of ten years confinement at Fort Leavenworth on trumped up, vindictive, self-serving false allegations should free this Marine without question or reservation.
A spokeswoman for the appellate court said current rules require military appeals to be reviewed within 18 months of docketing.
Findings
The charge of rape was dismissed with prejudice and cannot be retried. The remaining findings and the sentence were set aside. The record was returned to the Judge Advocate General for remand to an appropriate Convening Authority with a rehearing authorized. Sgt. Foster was ordered to be released from confinement forthwith and that was done.
A decade later Sgt. Foster is free and back in the Corps
After spending a decade behind bars, the former Camp Pendleton Marine is now a free man as of March 14, 2009, after a military appeals court ruled that "a muddled, hearsay-based case" caused his spousal-rape conviction.
But anyone who thinks Brian Foster is bitter would be wrong. As Foster left the prison at Fort Leavenworth, Kansas, on February 20 th he picked up his sergeant stripes and spoke candidly with his superiors.
"I told (them) I was happy to be back in the Marine Corps and that I'll go anywhere and do anything the Marine Corps wants me to," Foster, now 35, said during a phone interview yesterday from Belton, Missouri. "I said I love my country and I love the Marine Corps and that unfortunately, these things happen in a free country."
Sgt. Foster was handed a cell phone to call his parents in Texas. It took him a while to admit that he didn't know how to use a cell phone.
"Heck, I didn't know how to turn it on," he said.
Heather Foster couldn't be reached for comment. She is said to be living in the Denver area with her two sons [and no doubt being supported by the DV industry with taxpayer funds].
Since Foster left prison, fellow Marines have spent more than $800 to buy him clothes and a steak dinner that he said he had been thinking about for 10 years.
"It was amazing to be treated so well," he said. "This was something they did not have to do. It was their personal money."
Foster said he endured prison thanks to his faith and the Rev. Carroll Thorne, a Catholic priest and Vietnam War veteran. He said Thorne preached courage and perseverance.
"He told me that he was constantly rooting for me," Foster said. "He was just a great support."
Foster hopes to persuade the military to give him back pay for the past decade. But most of all, he wants to serve in the Marine Corps until his retirement.
"Sometimes bad things happen to good people," Foster said. "The courts, which I joined the Marine Corps to defend, ultimately made me free. It just took a little bit of time."
---
Stories —2000-2005
Los Angeles woman who poisoned her husband sentenced to death, apparently also killed her baby
September 9, 2000 — Angelina Rodriguez, age 32, was taken into custody February 7, 2001, and pled innocent in an arraignment later that month.
A Los Angeles coroner's report said her husband, Jose Francisco Rodriguez, 41, died from a combination of antifreeze, which Angelina spiked his Gatorade with, and the highly poisonous flowering oleander that grows across California, which she put in his food.
Angelina and Jose Rodriguez wed in April of 2000; Jose Rodriguez's body was found September 9, 2000, in the Montebello apartment the couple shared. This was Angelina's fourth marriage; her first husband died unexpectedly, but there was no suspicion of criminal action at the time.
The couple met while both were working in a rural area of San Luis Obispo at the Angel Gate Academy, a bootcamp for troubled juveniles from the Los Angeles unified school district. Angelina was terminated in March 2000 shortly before they married.
Jose Rodriguez was a 16-year Navy veteran who later served in the Army National Guard. Prosecutors argued Angelina Rodriguez wanted a $250,000 military insurance policy that did not name her as the beneficiary.
A Los Angeles jury convicted Mrs. Rodriguez of first-degree murder in October, 2003, and on November 12, 2003, recommended the death penalty.
On January 12, 2004, Superior Court Judge William Pounders sentenced Angelina Rodriguez to death, stating: "I've never seen a colder heart. She seemed to have no feeling for the agony her husband suffered. I have no doubt of this defendant's guilt."
Based on testimony and evidence at the penalty phase of Rodriguez's trial, Judge Pounders said he believes Rodriguez also murdered her 13-month-old daughter, Alicia Nicole Fuller, in 1993.
The baby died when the nipple of her pacifier separated from the base and lodged in her throat. Angelina Rodriguez then sued the maker of the pacifier and received a $200,000 settlement.
---
The 'American Beauty' murder in San Diego
The following story is abstracted from news articles in the San Diego Union-Tribune between November 2000 and March 2003
The articles were primarily written by Caitlin Rother (619) 542-4567
Reproduced under the Fair Use exception of 17 USC § 107 for noncommercial, nonprofit, and educational use.
November 6, 2000 — Jerome de Villers refused to accept a finding that his brother had committed suicide and pressed authorities for months until they arrested former county toxicologist Kristin Rossum.
Gregory de Villers, age 26, was found in the couple's La Jolla apartment November 6, 2000, on the floor with rose petals strewn around him after Kristin called 911. A wedding photo also had been placed next to the body.
De Villers and Kristin had shared the Regents Road apartment since 1995. The apartment is owned by the University of California San Diego (UCSD). De Villers graduated from UCSD with a bachelor's degree in biology in 1997.
Ms. Rossum and de Villers, both described by their co-workers as bright and ambitious, came from highly accomplished families. Rossum's parents are university professors. De Villers' father is a French doctor.
Events leading up to the murder
Authorities said de Villers may have learned about an affair between his wife and Dr. Robertson, her supervisor at the San Diego County Medical Examiner's Office where she worked as a toxicologist, in early October, 2000, when Kristin and Robertson traveled together to a five-day toxicology conference in Milwaukee, leaving September 30 and returning October 7.
De Villers' office computer at Orbigen Inc., a biotech company in Mira Mesa, shows he did some Internet research to help his wife prepare a presentation on cyanide for the conference, said his boss, Stefan Gruenwald.
Two days after she returned from Milwaukee, Gruenwald and police say the computer shows Ms. Rossum sent an e-mail to her husband at work that read, "You've hurt me beyond repair."
A shredded letter from Dr. Robertson was also found in a plastic bag in the couple's apartment. Rossum's parents say it was a love note from Dr. Robertson that Kristin had shredded in the days before de Villers' death. She told her parents that de Villers had sat at the kitchen table obsessively trying to piece the note back together.
Murder most foul
At 9:20 PM on November 6, 2000, Kristin Rossum, age 24, called 911 and reported her husband was cold and unresponsive. University of California-San Diego (UCSD) police officers responded to Rossum's call because the complex where the couple lived is owned by the university and rented to married couples
Ms. Rossum said she had obtained Clonazepam and Oxyclodone years ago in Mexico and used them to bring her down after using methamphetamine, which she has abused intermittently since high school. She said she thought the drugs had been thrown away but she thought her husband had taken these and then gone to sleep. She told police he slept most of the next day, and after finding him cold and pale about 9 PM, she called 911 and then tried to resuscitate him. Paramedics found de Villers not breathing and unresponsive in the couple's La Jolla apartment. He was declared dead at a local hospital.
Ms. Rossum said she went home from work for lunch the day de Villers died. They had soup together and claimed he told her he had taken Clonazepam and Oxyclodone to help him sleep. She said he then went back to bed and she left to return to work by 1 PM. She said she checked on him several times during the day, first about 10:30 AM when she found him asleep, then again during the noon hour. She suggested to police that he overdosed.
Ms. Rossum told campus police she came home from work about 5:30 PM the evening of November 6 th . She claimed her husband was still asleep and she went out to do some shopping. She told police when she got home at 8 PM her husband was still breathing in the bed and she took a long bath. At 9 PM she went to bed and found de Villers was dead.
But Kristin Rossum's story quickly began to unravel.
Paramedics testified that they found de Villers on the floor of the apartment next to a bed, with rose petals sprinkled over his head and chest with a wedding picture near his body. UCSD Police Detective-Sgt. Robert Jones said Ms. Rossum told him when she pulled the covers back "she found rose petals on Greg and they were everywhere." Rossum told police she telephoned for help after finding her husband not breathing on the bed and that she found the rose petals atop him. She said she moved the body to the floor to do cardiopulmonary resuscitation, but paramedics and police officers noted that none of them saw rose petals on the bed, and that when they moved de Villers' body there were none beneath him.
Rossum claimed the last conversation she had with de Villers was during lunch on November 6 th , a few hours before his death. Prosecutors said that was impossible because medical experts believed de Villers was comatose at the time, considering the amount of drugs in his system and the fact his bladder was not emptied for 10 hours prior to his death.
An employee at the couple's apartment complex testified he saw Rossum drive quickly into the parking lot shortly after noon. Another worker testified that about 2:45 PM, Rossum's car was still parked in the same space. Terry Huang, who worked with de Villers, had called the couple's apartment at 7 PM November 6 th and spoke with Kristin, who told him de Villers was asleep.
On the night of November 6 th police say Rossum called Dr. Robertson to the hospital where de Villers had been pronounced dead, and he accompanied her back to the couple's apartment. The next morning, he called Gruenwald at Orbigen, Inc., and told him something had happened to de Villers. Gruenwald said Dr. Robertson told him to call Rossum's parents to get the specifics.
The campus police found no evidence of drugs or drug paraphernalia in the apartment but admitted they did not search two large garbage pails on the balcony for evidence. They also said they did not test for drugs in a glass that appeared to be half full of water on a nightstand near the bed as they first thought they were dealing with an accidental death or a suicide.
Rossum's phone records show she made four calls between 7:16 and 7:33 AM on November 6 th to a man in Mexico described as her drug dealer. Phone records show she, or Dr. Roberston, then called de Villers' voice mail at his office at 7:42 AM to report he wouldn't be in to work that day.
Three needle punctures were found in the left arm of Gregory de Villers during the autopsy. Chief Medical Examiner Brian Blackbourne testified. However, the paramedic who inserted an intravenous line into de Villers' arm testified that he had made only one or two puncture holes in the arm. "I didn't do three," San Diego Fire Department paramedic Sean Jordan testified.
De Villers' skin, eyes and veins were removed for transplantation before an autopsy was conducted, but they were never used because tests showed he had been exposed to the hepatitis B virus.
Gregory de Villers' official cause of death was listed as acute fentanyl intoxication. Fentanyl, typically used to treat cancer pain, can be administered by injection, ingestion or patches. Fentanyl is a very potent, synthetic morphine used in surgery and by cancer patients. Authorities say it is an obscure drug, for which toxicologists do not routinely test in homicide cases. Russian commandos pumped fentanyl gas into a Moscow theater in October 2002 to sedate Chechen terrorists and free hundreds of hostages, but the gas ended up killing 120 civilians. An expert medical witness testified that the concentration of the powerful narcotic painkiller found in the body of Kristin Rossum's husband was higher than he had ever seen in his 30-year career.
The drugs Clonazepam and Oxyclodone were also found in de Villers' body. Clonazepam, also known as Rivotril, is classified as a date rape drug.
Blackbourne estimated that de Villers had been dead for an hour when paramedics arrived at the couple's apartment about 9:30 PM on November 6, 2000. He estimated that de Villers had been "stuporous, or semi-conscious or comatose" for a minimum of six to 12 hours and as long as 14 hours before his death.
De Villers' family blocks cremation
The county's chief medical examiner said his former chief deputy gave hospital officials permission to proceed with organ and tissue donations shortly after de Villers was pronounced dead about 10:30 PM.
"At that time we didn't think it was an issue," Brian Blackbourne testified, conceding that he was not able to do a complete autopsy because some skin and bones, the heart and corneas had been removed. De Villers' family, suspicious of the death, got a court order to block Ms. Rossum from cremating the remains and thereby destroying evidence of the drug overdose.
Police videotape interview with Ms. Rossum
In a videotaped interview November 22, 2000, with two San Diego police detectives, later shown to the jury, Kristin Rossum told police that de Villers might have taken pills, and covered himself with rose petals in a melodramatic cry for help to show how much he needed her.
On the tape, she cried intermittently and her voice ranged from normal to a high-pitched whine, which grew louder as she faced increasingly aggressive questioning by detectives about how her husband died.
Kristin told detectives she'd called in sick for de Villers that morning because he sounded drunk. She said he was groggy when she came home for lunch and he told her he'd taken some old narcotics she'd bought in Mexico years earlier to help her get off methamphetamine.
About 10 hours later, she called 911 to report he'd stopped breathing. "He said, 'those old prescriptions.' He fumbled on the names, but I knew what he was talking about," she told detectives.
Rossum named Clonazepam and Oxyclodone for the detectives but never mentioned fentanyl, the powerful narcotic painkiller that actually killed her husband. She also told them de Villers may have taken some cough medicine he had used in the past to help him sleep, or some Vicodin, another narcotic painkiller.
She told them she had informed de Villers she was leaving him to get her own apartment. Rossum said he attributed the move to her feelings for her boss, Dr. Michael Robertson. De Villers, she said, then gave her an ultimatum: quit her job or he would report her "drug history" to her superiors.
Rossum, whose husband had helped get her off methamphetamine, admitted she'd started using the drug again two weeks before his death. She also told detectives she loved Dr. Robertson, but only after being confronted with facts that proved her initial denials false.
During the interview, Rossum first characterized Dr. Robertson as a good friend and "a wonderful support to me...We would meet for coffee." Later in the interview police showed Kristin a love letter from Dr. Robertson, bemoaning that they couldn't be together over Thanksgiving. She said she'd never seen the letter and that Dr. Robertson often wrote her letters he never sent.
"I love him. He's a very wonderful person," Rossum said. "He's very dear to me." The detective then said, "Maybe you just had to get rid of Greg...People do it."
Kristin denied that. "That's horrible," she said. "That's ludicrous... Just because I wanted out of my marriage doesn't mean I am capable of hurting my husband."
Early in the interview, Rossum characterized her methamphetamine problem as being a "drug history." Later, she changed her story after an officer asked bluntly whether she was still using meth. "You don't have a drug habit at this time? Please don't lie," he said. Rossum then admitted that she had relapsed, but said she hadn't used any that day.
She told the detective she bought meth on the street from an acquaintance and was happy authorities had not found her stash in the kitchen the night de Villers died while they were looking for drugs that might have killed him.
Asked where the rose petals may have come from, Rossum said de Villers had given her 18 for her 24th birthday, 11 days earlier, but she thought she had thrown the last four away "the night before."
Kristin Rossum
Kristin Rossum was 24 when she was charged June 25, 2001 with the murder of her husband. Prosecutors claimed that she stole a narcotic painkiller from the San Diego County Medical Examiner's Office, where she worked as a toxicologist, and used it in a lethal cocktail to poison de Villers.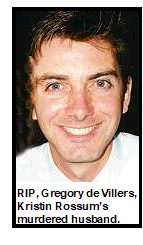 Kristin Rossum's methamphetamine addiction
Rossum spent years perfecting the techniques drug addicts often use to win sympathy and support from friends, family and co-workers.
In return for their kindness, she not only killed her husband, but also lied to her closest friends, got her lover fired and deported, devastated her husband's family, and tore apart her own.
Rossum's addiction to methamphetamine started in 1992, when she was a junior at Claremont High School in eastern Los Angeles County. A friend offered her some before a football game, and together they inhaled a few lines of the white powder.
"I remember it feeling good, kind of a euphoria," Rossum testified at her trial. "You feel very revved up and energetic and happy." A couple of weeks later, Rossum bought some methamphetamine from her friend's dealer and began using it regularly — by herself.
The 16-year-old spent less time with her friends, lost weight and watched her grades fall. What started out as a way to feel good became a necessity "just to feel normal."
Her parents became aware of her drug problem in April 1993, after they returned from a cruise and discovered credit cards, personal checks and a video camera missing. Kristin told them that her drug-using friends stole the video camera and credit cards, but that she did take some cash to buy drugs.
Her parents couldn't ignore her increasingly erratic behavior. One afternoon, her father tried to search her backpack and, as she struggled to get away, he pulled out a box containing drugs and paraphernalia. He was so angry that he hit her several times on the arm — hard enough to leave a bruise — and berated her for violating his trust. Rossum grabbed a kitchen knife and tried to cut her wrist. Then she ran upstairs and locked herself in a bathroom, where she made superficial razor cuts on her wrists.
Days later, police officers were called to her school on a report of possible child abuse. Officer Larry Horowitz, Claremont Police Department, testified that Kristin showed him her bruised arm and said her mother had "called her a slut and said she was worthless."
Constance Rossum told Horowitz that she and her husband hadn't taken Kristin for treatment for her cuts because they had been "afraid of what would happen if we took her to a hospital."
Rossum managed to stay clean the summer of 1993. But her sobriety didn't last long, and in January 1994 her mother called the police. When Officer Horowitz returned to the house, Constance Rossum handed him a glass pipe she had found tucked in her daughter's bra. Kristin, he said, was agitated and obviously under the influence of a stimulant. Horowitz handcuffed Rossum and booked her into jail for a couple of hours.
During Rossum's teen-age years her parents called a number of doctors and treatment programs, including the Betty Ford Center. Instead of checking her into a residential treatment center, however, they sent her to an eight-week, 12-step program of family group meetings with her father. They also pulled her out of Claremont High School and enrolled her part time at the University of Redlands.
Kristin and her father rebuilt their relationship as he drove her to and from her classes at Redlands in the spring and the 12-step meetings the summer of 1994. Her behavior improved so much that her parents allowed her to move into a dormitory at Redlands in the fall of 1994.
But it wasn't long before Rossum was offered methamphetamine at a party and the cycle began again. "Before big exams, I thought I could study harder," she testified, adding that she didn't "realize her limitations and how it could snowball." By mid semester, she was using the drug daily, and her grades plummeted.
In mid-December 1994 she left her dormitory without leaving a note, shortly before her mother was scheduled to pick her up for Christmas vacation. Her parents reported her missing to police, saying she was likely "suicidal and depressed." Kristin stayed with friends over Christmas, then, her whereabouts still unknown to her parents, she took a train to San Diego and the trolley to Chula Vista, where she checked into a motel. She smoked methamphetamine and headed to Tiajuana, where the drinking age is 18.
As she crossed the pedestrian bridge, she dropped her jacket and literally bumped into de Villers, then 21, as he bent to pick it up. They spoke French to each other, and "we kind of hit it off from there," she said. After a night of drinking and dancing, de Villers offered to let her stay at his apartment because he was concerned about her safety. She never left.
"There was no sense of permanence," she testified. "It was a very kind offer, and we were very interested in each other. It felt safe, and I didn't want to feel alone." A week later they confessed their love for each other. When she told him she had a drug problem, he said he wanted to help her kick it.
Christopher Wren, one of de Villers' roommates, described Rossum as quirky. She confided in him that she once had a methamphetamine problem and that she felt she should be with him, not de Villers. Wren said de Villers found that Rossum had taken several of Wren's personal checks, so de Villers ripped them up. Wren said de Villers also showed him a glass pipe he had found in Kristin's belongings. But de Villers insisted on sticking with Kristin and helping her kick the addiction. She did, for a while.
Kristin also never really broke up with her old boyfriend, Teddy Maya. He testified that they spent a night together in a motel a couple of weeks after she had run away from Redlands, but that she left while he was in the shower. When she saw Maya again several months later, she told him she had been kidnapped at gunpoint and driven around Mexico in the trunk of a car.
Kristin admitted using methamphetamine while working at California Pizza Kitchen in La Jolla in early 1995, where she was fired for what she described as billing errors, and the prosecution described as "running a little scam" on customers by double-billing them so she could use the money to buy drugs. Rossum admitted to charging "some people's credit cards for two meals instead of one."
When Rossum decided to transfer to San Diego State University, her mother filled out her application. To give her daughter a "fresh start," Constance Rossum omitted Kristin's academic probation at Redlands and the fact that she had left without finishing her second semester.
For a while, Kristin got the fresh start she wanted. The couple eventually moved into their own apartment in UCSD campus housing. De Villers helped her get clean, she excelled at San Diego State, graduating summa cum laude in chemistry, and landed a job she loved in the medical examiner's toxicology lab. The San Diego County Medical Examiner's Office did not conduct background checks on job applicants.
Despite the fact that she claimed her relationship with de Villers lacked the passion she yearned for, she married de Villers in June 1999. Only a few months later, she was exchanging intimate e-mails with two men. These e-mails, dating from before and after her marriage, detail plans to meet them between June 1999 and the time she started the affair with Dr. Robertson.
Kristin and Joseph Rizzo, with whom she had worked as a student intern at the Medical Examiner's Office, exchanged e-mails as early as April 1999. In March 2000, Rizzo pled with her to come to New York for the weekend. She and Dan Dewall, with whom she had taken a class in 1999, exchanged e-mails in early 2000.
In the spring of 2000, she became infatuated with Dr. Michael Robertson, her married boss at the Medical Examiner's Office. Ms Rossum exchanged numerous passionate e-mails with Dr. Robertson on private and office accounts that started May 12, 2000, about two months after Robertson began working there, and ended November 20, 2000. They were filled with the phrases "I love you" and "You are my destiny." There were repeated references to a meeting place called "the willows."
The summer of 2000 was one of passionate e-mails and lunch-time trysts with Dr. Robertson. Rossum testified that she told Dr. Robertson about her drug history. But he didn't know she was using drugs again until the day before de Villers died, when Dr. Robertson found some methamphetamine residue in her desk. He tested the residue and then flushed it down the toilet, helping her cover up the drug problem that got them both fired a month later.
Records showed that the very first call Kristin Rossum made on a new cell phone was to Dr. Robertson at 9 PM the day before de Villers was murdered.
Two months after being fired from the county, Kristin Rossum started working as an assistant chemist for TriLink Biotechnologies Inc. near Sorrento Valley.
Rick Hogrefe, the company president, described Kristin Rossum as a rising star. He said he never saw any signs that she was using drugs. In fact, she consistently volunteered to work weekends, "whatever is necessary to help the team." She worked the day she was arrested.
Dr. Jack Stump, a medical expert, testified about the psychological effects of methamphetamine. He said it gives "supernatural pleasure" and then extreme downturns of depression, during which people need to use similar amounts just to return to near-normal functioning. Over the long term "...it actually changes the chemistry of the brain...People who use don't always return to the person they were before." Users can develop extreme paranoia, hallucinations and delusions. He said co-workers may not recognize someone is using a smaller amount and that family members have a tendency to deny a problem exists.
The picture that emerges is one of a young, attractive, upper-middle class female sociopath with wildly fluctuating emotions, a history of stealing to feed her methamphetamine habit, and an obsessive need for attention, love and approval from others.
Ralph and Constance Rossum
Kristin's parents, Ralph and Constance Rossum, are both highly accomplished academics with lengthy resumes. He is a professor of political philosophy and American constitutionalism, as well as director of the Rose Institute for State and Local Government at Claremont McKenna College. He also is on the faculty at Claremont Graduate University. She is a marketing and management professor and director of nonprofit graduate programs at Azusa Pacific University and also runs a consulting business. She is a senior research associate of the Rose Institute and has co-hosted a weekly TV show on business and public affairs on public television in San Bernardino.
They live in Los Angeles County with Kristin's two siblings in a Claremont home records show they purchased for nearly $700,000 in 1999. The Rossum's posted a $1.25 million bond for their daughter's release and picked her up from jail in a silver Mercedes. They ensured she had dress clothes and a string of pearls to wear for the television cameras.
Gregory de Villers
Born in Illinois, Gregory de Villers was the eldest son of French-born parents, Marie and Yves Tremolet de Villers.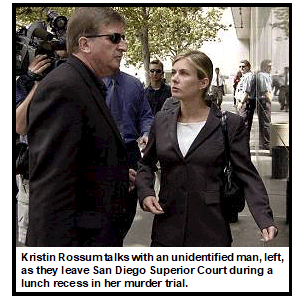 Greg was estranged from his father, a plastic surgeon who once had an office in Ventura County and now lives in Monaco. His mother resides in Ventura County. His parents are divorced and Greg shared an apartment in Palm Springs with his mother and two younger brothers after his parents split up in the early 1980s.
Bertrand and Jerome de Villers both described how their big brother's influence helped them. Without him and his support, Jerome said, they now have the sole responsibility of taking care of their mother, who is in fragile health.
A 1997 UCSD biology graduate, Greg was business development manager at Orbigen Inc., a biotech company in Mira Mesa. He was murdered a week before his 27 th birthday.
After Greg de Villers met Kristin Rossum in late 1994, he ignored brother Jerome's warnings about her erratic behavior and insisted on helping her kick her methamphetamine habit. Witnesses who knew de Villers said he had a distaste for drugs. Friends said he smoked marijuana only a few times, once on the night before his wedding.
De Villers had no history of psychiatric problems or suicidal ideation. De Villers' younger brother, Bertran de Villers, testified at Ms. Rossum's trial that he spoke on the phone with his brother the day before he died and found him tired but upbeat.
His younger brothers, Jerome and Bertrand, both pushed for San Diego homicide detectives to take over what initially was a suicide investigation by the University of California San Diego (UCSD) police. Jerome de Villers was credited by prosecutors for prompting the homicide investigation into his brother's death after it was initially assumed to be a suicide. He described to the judge the trauma of losing his brother, saying he was so angry and obsessed with finding the truth that he stayed up nights for months, pondering what could have happened.
Michael Robertson — the other man
Michael D. Robertson, age 31 at the time of the murder, is an Australian citizen, and has a doctorate in forensic medicine from Monash University in Melbourne. He is widely published, and has given professional presentations on date-rape drugs according to his résumé. He came to the United States in 1996 on an H1-B visa to be a fellow and trainee in forensic toxicology at National Medical Services Inc. in Pennsylvania. He worked his way up to department director before coming to San Diego to work as toxicology lab manager — Kristin Rossum's boss — at the county Medical Examiner's Office.
Ms. Rossum admitted to police that she used methamphetamine and Dr. Robertson said he found methamphetamine in Kristin Rossum's desk November 5 th , the day before she murdered her husband.
Ms. Rossum was fired from the San Diego County Medical Examiner's Office December 4, 2001, as was Dr. Robertson. During the preliminary hearing, Lloyd Amborn, operations administrator for the Medical Examiner's Office, testified that Ms. Rossum was fired because of her drug problem. Dr. Robertson was fired because he failed to report his knowledge of that problem to his superiors, Amborn said, which was described in his termination letter as "a key personnel issue with serious operational implications." His dismissal cost him his H1-B visa to work in the United States.
After two interviews with San Diego police, Robertson returned to Melbourne in May, 2002, where he said his mother was ill with cancer. He denies any involvement in de Villers' death. His wife, from whom he is separated, apparently is still in San Diego.
Authorities contend Dr. Robertson played a key role in Rossum's motive for killing her husband. But he has not been charged in the case, which is a necessary step for extradition proceedings to begin. Robertson still faces a civil trial in San Diego as a defendant in the wrongful death lawsuit filed by the de Villers family.
Arrest and preliminary hearing
Around 7 AM on January 4, 2001, San Diego police came to Rossum's apartment with a search warrant. Rossum, who police said seemed "very fidgety and nervous," asked if she could speak to a female detective privately.
Kristin told the officer she had methamphetamine and paraphernalia in the bedroom. She opened a dresser drawer and pointed to a box containing a disposable lighter, a glass pipe and white powder. Then Rossum sat on the bed and started crying, police testified. "Please don't do this to me," she said. When the officer refused to flush the drugs, Rossum repeated the request several more times.
Police said Rossum's pupils were dilated, she had bad breath, and her lips were chapped. Several times she sobbed almost uncontrollably, then suddenly stopped as if nothing had happened. Rossum was then arrested for methamphetamine possession, testing positive for that drug and amphetamine.
Rossum's booking photograph shows her cheeks drawn, her eyes wide, and sores cover her face. That photo offers a sharp contrast to the healthy-looking, clear-skinned blonde in the photographs here and what jurors saw at her trial.
After being released on bail for the drug charges, and after an eight-month investigation, San Diego police arrested Kristin Rossum again on June 25, 2001, on suspicion of causing de Villers' death, and she again tested positive for methamphetamine. She was held without bail at the Las Colinas Detention Facility until a hearing October 9 th .
Rossum's statements revealed her motive. She told authorities about arguments she and de Villers had in the days before he died. Rossum, who worked for the San Diego County Medical Examiner's Office, said she told de Villers she was going to leave him. In turn, she said, he threatened her.
"Greg was going to turn her in for using meth and having an affair" with her supervisor, Dr. Michael Robertson, the prosecution said at the hearing. "Those are Kristin's words."
The San Diego District Attorney's Office filed murder charges June 27, 2001, on charges she poisoned her husband, Gregory de Villers, November 6, 2000, using drugs she stole from the San Diego County Medical Examiner's Office. The former San Diego State University honors student appeared briefly in court and sobbed throughout the short proceeding. Her nose was red, as if she had been crying for some time.
She pled not guilty. Her trial was scheduled to begin June 3, 2002, but was rescheduled to October 4 th .
Ms. Rossum free on bail
Bail for Kristin Rossum was set at $1.25 million by Superior Court Judge John Thompson at a hearing on November 26, 2001. She was released January 4, 2002, after her parents and supporters raised the bail bond.
Deputy District Attorney Dan Goldstein said he feared Rossum might flee while free on bail. "This is a woman who, every time the police have come into contact with her, was either under the influence of methamphetamine or in possession of methamphetamine," he said.
Her father, Ralph Rossum said the family had to put up a non-refundable $125,000 to secure the bail bond, but that was not all. The Rossum's also had to put up their home and the homes owned by Kristin Rossum's grandmothers as security. Her two brothers pledged their investment accounts. The Rossum's, and 17 friends of Kristin's, also pledged money market funds, stocks and bonds as collateral. Rick Hogrefe, Kristin's boss at TriLink Biotechnologies Inc., where she worked before her arrest, was the largest contributor.
The Rossums rode off in a silver Mercedes, with Kristin's teen-age brother, Pierce, driving. Ralph Rossum said the family took Kristin out for a sushi dinner. Within a couple of weeks, she went back to work as a part-time chemist for a former employer, TriLink Biotechnologies in Miramar, returning to full-time status when her June trial date was delayed.
Kristin Rossum and her parents use the "abuse excuse"
While Kristin was free on bail the Rossums painted their former son-in-law as controlling and obsessed with his wife. They claimed he was overwhelmed by financial difficulties and problems within what they said was a dysfunctional family.
They claimed the man they had once seen as their "angel" for helping Kristin kick her methamphetamine habit had become increasingly sullen and depressed. When they took the couple to dinner three nights before de Villers died, they say, he acted bizarrely and drank more than usual. That Friday night, they say, he also spoke dramatically about the single rose that had survived from the dozen he had given his wife for her birthday. To Kristin's father the sprinkling of petals over the body signified the death of the relationship.
Kristin's parents said de Villers had spent a number of weekends in bed over the last year, telling Kristin he was suffering from chronic fatigue. They claimed they had been worried for some time that he might act rashly and hurt their daughter or himself, and that he had encouraged her to move out.
Melissa Prager, a close friend of Kristin since high school, testified that Gregory de Villers seemed overly possessive of his wife and discouraged her from seeing friends without him or his approval — so much so that it made Prager uncomfortable.
In August 2000, Prager claimed Kristin confided that she had fallen in love with Dr. Robertson. Prager said Ms. Rossum "seemed terrified" about discussing a breakup with de Villers.
During his opening statement at trial, Rossum's attorney claimed de Villers on several occasions said he couldn't live without Kristin. The defense attorney stated that on November 6, 2000, "he showed Kristin that he couldn't live without her."
Judge imposes gag order in fatal poisoning case
January 16, 2002 — The judge, upset about the publicity in the high-profile murder case placed a gag order on Kristin Rossum, her attorneys, the prosecutor and investigators in the case.
But Judge John Thompson expressed frustration that he had no power to muzzle Kristin Rossum's father, Ralph Rossum, whose recent media interviews prompted yesterday's hearing.
Ralph Rossum has given numerous interviews, proclaiming his daughter's innocence, to radio talk-show hosts and reporters since she was arrested in June 2001. His wife, Constance, also has spoken to the media, although to a lesser extent.
Kristin Rossum offers theories on TV in death of husband
April 11, 2002 — Kristin Rossum offered two possible reasons for de Villers death from a narcotics overdose.
"I don't know if it was a cry for help or an intended suicide. I really don't know," she said in a series of interviews that aired last night on the CBS television program 48 Hours. "I am not a murderer," said Rossum, "I did not harm my husband."
On the program one of Rossum's attorneys suggested a third theory: her husband was so distraught after Rossum said she was leaving him that he killed himself to frame her.
Rossum told investigators she pulled back the bedspread that night to find red rose petals covering her husband's chest. In the TV interview she said de Villers had given her a dozen long-stemmed roses for her birthday eleven days earlier. "He was making a big deal of the last rose standing, and I think he was just making a statement that he knew our relationship was over," she said.
Trial
Rossum murder trial jury empaneled
October 12, 2002 — The jury selected for the Kristin Rossum murder trial included a cryptologist, a public-relations manager, a Neighborhood Watch captain, a retired travel agent and a software engineer.
Five women and seven men, with ages ranging from the 20's to 60's, made up the mostly white jury. Four alternates, two women and two men, also were chosen. The jurors were selected based on their answers to 105 written questions — many of them very personal — as well as follow-up queries in open court by Loebig and Deputy District Attorney Dan Goldstein. The 28-page forms included questions about fidelity in relationships as well as any experiences relatives or friends have had with domestic violence, drug use, murder, or suicide. One of the jurors chosen said his brother had used and sold drugs, including methamphetamine, but appeared to have learned from his mistakes.
Prosecutors asked several jurors how they felt when they heard the charges read — murder with a special circumstance of using poison. Jurors were also asked what they thought when they first looked at Rossum in court. The 25-year-old blonde dabbed away tears with a tissue as the four alternate jurors were being chosen.
Potential jurors were asked if they had studied pharmacology or toxicology and how often they watched television shows such as "Law & Order" or the Court TV cable channel. Those not chosen included those with legal backgrounds, a newspaper opinion editor, a few who acknowledged they leaned toward the prosecution, and a number who expressed frustrations with previous jury experiences or the criminal justice system.
Excerpts
Kristin told police she threw out the last of the red roses de Villers had given her for her birthday eleven days earlier the night before and said she didn't know the source of the petals she found on his chest. But paramedics who went to the apartment testified the rose petals appeared fresh.
In the prosecutor's opening statement he noted that Ms. Rossum had used her Vons supermarket card at 12:41 PM November 6, 2000, to buy soup, cold medicine and a single rose. Kristin bought the rose about the same time she told police she was having lunch with her husband in their La Jolla apartment. Kristin Rossum told authorities she found de Villers cold, pale and not breathing and covered in red rose petals around 9 PM that evening.
A campus police detective testified that he didn't collect several possible pieces of evidence from the apartment because he wasn't sure a crime had been committed. Robert Jones, a University of California San Diego detective, told jurors he conducted his investigation into Gregory de Villers' death based on the information Ms. Rossum gave him that night.
Jones said he did not look for fingerprints in the couple's La Jolla UCSD-owned apartment and did not view the death as a possible homicide until he discovered Kristin Rossum was having an affair with her supervisor, Dr. Michael Robertson.
The detective, who eventually passed the case on to San Diego police, said Ms. Rossum never mentioned she was having an affair with Dr. Robertson, who greeted the officer outside the apartment door the night of the murder, and then stood on the landing for more than two hours while Jones conducted his investigation.
Jones acknowledged he didn't collect two cups of clear, odorless liquid from the bedroom or sort through two brimming, 30-gallon trash cans on the balcony because "at the time they didn't present or represent any evidentiary value." Authorities never tested the contents of the cup, nor of a second cup of clear, odorless liquid authorities found in the room.
Asked whether he had initially thought de Villers' death was a suicide, Jones said he hadn't, and that it was an open question in his mind. "It was an equivocal death at that point" and he was uncertain, he told the San Diego Superior Court jury. "It was still under investigation."
Angela Riley, the medical examiner's investigator who arrived about 90 minutes after Jones, testified Thursday that she interviewed Kristin Rossum with Detective Jones present and came away believing de Villers died of a suicidal overdose. Riley testified that Ms. Rossum told her de Villers had taken two medications that were prescribed for her several years earlier "for pain." The only drug evidence Riley collected from the couple's apartment was an open bottle of cough medicine containing Vicodin, a narcotic painkiller, and antihistamine, neither of which was found in de Villers' body.
Detective Jones said he turned the case over to San Diego police after a November 8 phone call from county toxicologist Donald "Russ" Lowe. He told Jones that Kristin Rossum and Dr. Robertson were having an affair, a factor he thought would be pertinent to the investigation.
Jones said if he had known Rossum had been using methamphetamine at the time, that she was having an affair with her boss, and that de Villers had died of a fentanyl overdose, "we would have called them [San Diego police] immediately that evening."
Gregory de Villers had 57.3 nanograms per milligram of fentanyl in his blood, about 14 times the amount that would stop many people from breathing, Dr. Theodore Stanley told jurors. Fentanyl is generally injected, sucked in a lollipop or absorbed through skin patches. Dr. Stanley said fentanyl is 100 to 150 times stronger than morphine and causes unconsciousness in higher doses and is also tasteless and odorless.
"Say you've got 10 or 15 or 20 patches; you might get that blood level," said Stanley, a physician and anesthesiology professor at the University of Utah. "The key is, that's a lot of fentanyl."
A police audit found that a number of fentanyl patches were missing from the Medical Examiner's Office where Kristin Rossum worked in the months before de Villers' death. Methamphetamine, which like the fentanyl had been collected as evidence from several crime scenes, had also been discovered missing.
Stanley said de Villers most likely swallowed some of the fentanyl that killed him, based on the high level in his stomach and blood, as well as the chief medical examiner's estimate that de Villers was comatose for as long as 12 to 14 hours. But he said the drug probably was absorbed in a second form as well.
Intravenously, this could take only a few minutes, he said, adding that by swallowing it a person could see significant effects in 20 or 30 minutes. And through skin patches, depending on the number and potency, it could take several hours.
An emergency medical technician testified that Kristin was talking on the phone in the living room of the couple's La Jolla apartment when paramedics arrived in response to the 911 call. On the 911 tape played for the jury the dispatcher could be heard walking Rossum through the steps of cardiopulmonary resuscitation as the paramedics entered.
The paramedics found De Villers in the bedroom lying on the floor, surrounded by rose petals, with no signs of the redness on his chest that would be expected after somebody tried to resuscitate him. While the paramedics worked on de Villers, Kristin brought an empty prescription vial from the bathroom and told them her husband may have overdosed on some pills.
San Diego County Medical Examiner's Office a "candy store" for drugs
Testimony revealed that the San Diego County Medical Examiner's Office was a virtual candy store for any employee tempted by drugs. Nor were there any background checks made on employees, which allowed Kristin Rossum easy entrance. One of Rossum's co-workers testified that she found a meth pipe in the lab area where Kristin often did toxicology tests on a machine with a hood that sucked up fumes. One of her co-workers nicknamed her "Li'l Bandit."
Bags of illegal drugs such as methamphetamine were left on desks or work benches, in an unlocked storage room, and in a drop box that was easy to reach into. Drugs and paraphernalia collected at death scenes are stored in the office. Small vials of drugs produced in laboratories were also kept on hand for use in toxicology tests.
Toxicologist Donald Lowe testified that illegal drugs collected from death scenes were placed in evidence envelopes and dropped in a locked box in the investigators' office. But when the box was full, envelopes could be pulled out of the slot. Lowe testified that when the drop box got full, the evidence envelopes would be taken to the toxicology lab, where they would often be left on a work bench or a desk before ending up in storage. Large amounts of drugs also were stored in a locked cabinet in a hallway. The key was kept in an unlocked desk drawer.
If the quantity of a drug was too big to fit in an evidence envelope, Lowe said, it commonly was placed in a large bag and taken to the toxicology lab's storage room. Lowe said employees routinely entered that room throughout the day and no one regularly kept track of drugs stored there.
In a videotaped interview with police before he was fired, Dr. Robertson, who was in charge of the toxicology lab, said he believed the procedures for storing drugs in the toxicology lab needed to be overhauled. "Quite frankly, it is a poor system," he said.
Lowe told the court that he conducted an audit in January, a month after Ms. Rossum and Dr. Robertson were fired on December 4, 2000. The audit showed that standards, vials of professionally manufactured methamphetamine and fentanyl used in toxicology tests, were missing. "The drug standard log should show what happened to those two (vials) and there were no entries," Lowe said. Lowe said that, to his knowledge, the audit he conducted was the first of its kind during his 32 years in the office.
Lowe said his audit also found that 15 fentanyl skin patches were missing from three cases Ms. Rossum worked on. The patches were not recorded in a log of drugs and other items that are destroyed when they are no longer needed. Methamphetamine and drug paraphernalia, including syringes and metal tablespoons used for cooking drugs, were missing as well. In addition, Lowe said a glass pipe used to smoke methamphetamine was found in a small box in the toxicology lab. The pipe tested positive for Rossum's DNA.
Lowe said Ms. Rossum logged in a 10-milligram vial of fentanyl for testing purposes in October 1997, when she was a student intern. That vial turned up empty during the audit. Vials of cocaine and amphetamine were gone, as well as some Oxycodone and Clonazepam.
Lowe said methamphetamine disappeared from evidence envelopes from seven cases in which the drug was impounded between February and October 2000, while Kristin Rossum was employed there. Also gone were amounts a muscle relaxant, as well as cocaine and amphetamines.
Rossum's lover was present at hospital
Not only was Dr. Robertson present when UCSD campus police arrived at the couple's apartment but he went to the hospital with Kristin while she staged a dramatic parting.
According to hospital personnel Kristin Rossum wailed as she stood over her husband's body. Then Ms. Rossum touched de Villers, put her head on his chest and said, "I'm sorry," while her lover waited in the hallway.
Before she went in to view her husband's corpse, Dr. Robertson embraced Kristin and kissed her on the mouth. The witness also testified that she did not see Rossum shed a tear before going in the room where her husband lay dead.
Expert: Husband no addict, not suicidal or even depressed
None of the voluminous computer data gathered for the prosecution in the Kristin Rossum murder trial indicates that her husband knew anything about the three narcotic drugs found in his body. Two thick binders, including e-mails and snapshots of Web sites visited by Rossum, Robertson, and de Villers, were handed out to the jury.
Stefan Gruenwald, president of Orbigen Inc. where de Villers had worked since 1999, said he checked de Villers' home computer after his death. He tracked the Web sites de Villers had visited in his final days and saw he had researched methamphetamine abuse.
De Villers also had filled out a form requesting an appointment for a drug test at a lab near in Mira Mesa, near Orbigen. Gruenwald couldn't tell if de Villers submitted the request, which asked for an appointment a day or two after he died. The test could have been for de Villers or Kristin.
None of it, a computer forensics expert Robert Petrachek testified, indicated Gregory de Villers was suicidal, depressed, or liked drugs. And none of it indicates he was infatuated with flowers or roses.
Petrachek stated that he searched through e-mails, histories of visits to Web sites and other information stored on eight computers impounded in the case. He also searched through the main network used by the San Diego County Medical Examiner's Office.
Computers at Rossum's office and one of de Villers' work computers, which was in the couple's apartment, showed similar searches on methamphetamine addiction and how to make the drug. The home computer also showed that Internet searches on drug treatment and testing facilities were made two days before de Villers' death.
Affair continued after murder of her husband
Kristin Rossum was so romantically consumed with Dr. Robertson in the Medical Examiner's Office that she ignored her attorney's advice to avoid him while she was under investigation in the fatal poisoning of her husband on November 6, 2000.
Rossum confided in a co-worker at TriLink Biotechnologies about the continuing affair with Michael Robertson in the months before she was arrested for murder on June 25, 2001. Kristin told her friend that she was ignoring her attorney's warning to "cool things off" and not be seen in public with Dr. Robertson.
Closing arguments
The prosecution rested its case with the testimony of Jerome de Villers, the older of Greg's two brothers, who pressured San Diego police to look into his brother's death as a homicide.
During a conversation with Kristin that Jerome secretly taped two days after his brother's death, Rossum characterized her relationship with Dr. Robertson as an "emotional" one. He said she also told him she did not think her husband committed suicide.
Under questioning by the prosecution, Kristin Rossum was forced to acknowledge a history of lying about her drug addiction, thefts, and the affair with Dr. Robertson. In other instances concerning her truthfulness, Ms. Rossum countered by saying she'd been confused, ashamed or embarrassed, or that her words were taken out of context. Several times, she apologized for misstating the facts or telling partial truths.
Ms. Rossum's admitted lies ranged from statements to her landlord about a dog she said she was watching for her parents, to telling de Villers about a raffle at work because she wanted to go to a concert with Dr. Robertson. She also admitted purposely omitting mandatory information about her educational background on her application to San Diego State University, from which she graduated summa cum laude in chemistry in 1999.
The prosecution also questioned her about whether she dragged others into her lies, having her mother fill out the San Diego State University application and allowing Robertson to "cover" for her drug problem. She admitted that Dr. Robertson had found a nearly-empty plastic bag of methamphetamine in her desk, tested its contents and flushed it down the toilet before confronting her about it November 6, 2000, the day de Villers died. But Dr. Robertson never told their superiors. She also admitted she never informed her next employer, TriLink Biotechnologies, that she'd been fired.
Rossum was also asked if she had staged a suicide before. "I've never staged a suicide," she said. Prosecutors then called to the stand a police officer, Lawrence Horowitz, who investigated the 1993 incident at Rossum's family home in Claremont.
Horowitz said the family told him Kristin had attempted to cut her wrists with a knife and a razor blade after being caught with drug paraphernalia. Horowitz also testified that he arrested Rossum in January 1994 for being under the influence of methamphetamine, after Rossum's mother summoned him to the home.
The prosecution listed nearly a dozen points the jury would have to believe in order to find Rossum not guilty. Among them:
• That Rossum's testimony was credible even though she admitted to numerous lies to police, family and others, and repeatedly contradicted herself while testifying.
• That de Villers, who hated drugs, was suicidal and took drugs to kill himself and then hid the pill bottles, wrappers or syringes.
• That someone else stole all the drugs involved in this case, including methamphetamine, from the lab.
• That someone other than Kristin Rossum sprinkled the red petals over her husband's chest at a time when, according to a medical expert, de Villers would have been rendered comatose by the drugs in his system.
Kristin Rossum was convicted November 12, 2002, of poisoning her husband. The jury deliberated for 7 1/2 hours over three days.
On December 12, 2002 she was sentenced to life in prison without possibility of parole. The 26-year-old is expected to serve her term at the Central California Women's Facility in Chowchilla.
De Villers family sues for wrongful death of their son
The de Villers family filed a civil suit a year after his death asking for more than $2.1 million in damages. According to the claim, the Medical Examiner's Office acted negligently by hiring Rossum, a "known drug abuser," by not supervising her actions, and by not following its policies and procedures after de Villers' death. The suit claims the county Medical Examiner's Office did nothing to stop Kristin Rossum from donating the skin, eyes, veins and organs of the husband she has since been convicted of poisoning.The suit claims the donations hampered a subsequent "seven-minute autopsy" exploring the death. And only an injunction prevented Ms. Rossum from having her husband cremated before tests could be run.
Chief Medical Examiner Brian Blackbourne conducted a seven-minute autopsy on what remained of the body, recording the death as a suicide; his employees, including Dr. Michael Robertson, were allowed access to the crime scene and evidence, says the claim by Dr. Yves and Marie de Villers. "We knew from what happened that there was a lack of supervision and control, but the depth and extent of it was surprising," the de Villers family's attorney said.
The claim also alleges that the county failed to supervise and control Kristin Rossum's and Dr. Michael Robertson's access to powerful narcotics, which allowed them to poison de Villers.
Apparently the wrongful death lawsuit is still pending as of December 2003.
---
San Diego, California, judge arrested for domestic violence on basis of hearsay
May 16, 2001 — According to the San Diego Union-Tribune Superior Court Judge Geary Cortes was arrested and jailed for causing corporal injury to his wife, Deborah Brickner.
Cortes' lawyer and his wife deny the charges against the judge.
Ms. Brickner said, "Geary didn't do anything to me, Geary wouldn't touch me. He is not that kind of a person... It's just completely untrue." She went on to suggest the charge was concocted by on "a bunch of drunks" that she said falsely accused her husband after a confrontation in the street near their home earlier.
Police barged into the Cortes-Brickner home to make the arrest, even though Brickner told them she wasn't hurt and they were not needed.
In November, Cortes pled guilty to one misdemeanor related to domestic violence. As part of the plea agreement, three of the four misdemeanor charges Cortes was facing were dismissed in exchange for his guilty plea. The charges stemmed from a series of alleged incidents on May 6, 2001, at his home and at the home of a neighbors in La Jolla.
As a result of the plea, Cortes was sentenced to three years' probation and was ordered to undergo 52 sessions of domestic violence counseling and perform 25 hours of community service work. However, he was not required to step down from the bench and is, in fact, running for reelection in November, 2002.
---
Woman jailed over false abuse claim in Oroville
By Terry Vau Dell — Staff Writer
Chico (California) Enterprise Record
Reproduced under the Fair Use exception of 17 USC § 107 for noncommercial, nonprofit, and educational use.
August 16, 2001, Oroville — A Gridley woman was jailed Wednesday for filing a phony spousal abuse claim which reportedly left her husband facing criminal charges and with no place to live but his car for five months before the lie was uncovered.
According to court records, Estella Rodriguez, 52, took photos of a bruise to her thigh she received in a fall from a ladder, using it later to try to prove her husband had kicked her and thrown a metal file at her.
In asking the court to impose the maximum sentence, her husband, Jan Rodriguez, told the court the lie ruined his reputation socially and at work, cost him untold legal expenses and left him homeless and living out of his car for five months.
Even though the domestic violence charges have since been dismissed against him, he said he is unable to get his property and clothing back because his wife has rented out their house.
"This is a sick woman," the outraged husband said, telling the judge, "I want my things back... I want my life back."
A private investigator for the Gridley woman said she told him she went to such lengths when her husband allegedly broke her nose previously but police didn't believe her.
But the husband angrily denied ever striking his wife. "I've never hurt a woman in my life," he told the judge.
Court records show that one day after the court refused to grant her a restraining order against her husband, she took the photos to Gridley Hospital, claiming her spouse had thrown a metal file at her.
One week later, she returned to the hospital with the same photos, saying her husband had broken into her house and pushed her to the floor and kicked her.
He was charged on April 18 with a single count of domestic violence. The requested restraining order was imposed, locking him out of his house.
Though she did not file the charges, deputy district attorney Kelly Malloy said when she was preparing the spousal abuse case for trial, "something just didn't seem right."
She said she couldn't understand how the victim could have sustained two identical injuries to her thigh in two separate incidents.
DA investigator Donna Dulyea got Rodriguez to admit she had fabricated the charges "to get him (her husband) out of the house," according to court documents.
At her sentencing hearing Wednesday, the prosecutor argued the 60-day jail term recommended by the Probation Department was not sufficient punishment for what Rodriguez had done.
By bringing a lie into the court, she has torn down a cornerstone of our justice system," Malloy asserted.
Calling her a "conniving" and "dangerous woman," the prosecutor asked the judge to sentence her to six months in jail "one day for each day her husband suffered" as a result of her filing the false police report.
Defense attorney Mark Stapleton said that while he wasn't "excusing" what his client did, the court "does not know the couple's marital history."
Regardless, the judge told the Gridley woman, "You don't get revenge by using the justice system as a hammer."
By its very nature, Kelly noted "domestic violence laws empower people to point their fingers at someone else."
"Law enforcement has better things to do than to take false reports," the judge chastised the Gridley woman.
Rodriguez was placed on three years probation, ordered to serve 150 days in jail and make restitution to her husband in an amount yet to be determined.
The judge also ordered her to return her husband's clothing, though conceded he wasn't sure if that was legally enforceable except through a divorce court.
---
Bakersfield, as compared to soviet methods
November 6, 2001 — Marina was born in Belarus, a country that used to be part of the Soviet Union. "President" Lukashinko, who makes a habit of rewriting their constitution according to his latest whim, currently heads the government. Marina only recently immigrated to the Unites States. America, land of the free and home of the brave, is very different from her country, or so she thought.
Marina remembers back to a particular police raid that happened in 1999. Marina had just been married in a small ceremony at her future husband's house. The house was almost barren of furniture since the police had assisted in confiscating most of the contents of the house a year earlier after a former girlfriend, who now stalks her husband, Mr. Bukmop, made a variety of false allegations. The happy couple couldn't afford much of a wedding since local laws required them to pay for the confiscated property — even though they would not be getting it back.
After the wedding the newlyweds planned to go on a honeymoon but Marina's mother-in-law received an order to appear for interrogation. The honeymoon plans were put on hold so that Marina's husband could attend the interrogation and make sure nothing went wrong. Things did go wrong, but at the time no one realized just how wrong. At the deposition her husband was threatened and the police held him for a while, but eventually they just told him to leave the interrogation. The inquiry was short, just a few probing questions about the family and about Marina's recent marriage, and then everyone was released.
Three weeks had passed since the wedding and the newlyweds were again ready to go on their honeymoon. The happy couple discussed their plans late at night before going to bed and drifting off to sleep.
They awoke to the sound of police batons pounding on their door. When Marina's husband answered the door, an armed mob of half dozen or so officers stormed in. The lead officer undid the strap on his holster and held the handle of his gun as he ordered the couple around. Another officer controlled a German Shepherd dog while the remaining officers searched the house. They found what they were looking for: guns. Marina's husband showed the officers his permits and explained that he had permission from a judge to have the guns. The officers laughed and said that the permission was now revoked.
New orders had been issued without a hearing. The couple didn't even have the right to be heard before the police raided their house near midnight and took their property. The state can, and regularly does, take people's possessions — guns, houses, cars, children. The State takes as they wish with no hearing required or desired. In Marina's case, police took the guns and the permits and left.
Under California criminal law a special night time search warrant is required before officers can enter a citizen's house at night. The court must make a specific finding that a night time search is required in order to prevent the destruction of evidence or to prevent a suspect from fleeing. Marina wonders how that requirement is waived when someone is not accused of a crime?
Marina was terrified. She cried. She asked "How could this happen? How could this happen? How could this happen in America?"
But those of you who have been subjected to the same emotional terrorism as Mr. Bukmop by an ex-girlfriend or wife will know exactly how this happens in America.
To defend herself and her husband, Marina has now filed a writ of habeas corpus. Under the Domestic Violence Prevention Act (DVPA), anyone can request orders against anyone else. A former girlfriend, for example, can claim a husband is abusing his wife and get a restraining order against the man with or without the cooperation or knowledge of the wife, as happened here.
It turned out the woman stalking them had requested that the court issue orders against him to protect his wife. Since the commonly perceived use of DVPA orders is to protect a wife from her abusive husband, the court had no problems issuing an order against him in favor of his wife without regard to the fact that they were requested by the woman stalking them.
In her writ Marina [the citizen's names are changed] states that:
"My husband, Bukmop, got a restraining order against the woman who stalks us, Mary Magdelene. During our honeymoon, the court gave Ms. Magdelene an illegal order and the police came into our house at night and took our guns. Ms. Magdelene then asked Commissioner Compton to keep our guns. He denied her request. On August 29, 2000, Commissioner Goldner ordered that my husband was not allowed to live with me. I did not ask for the orders; I did not want the orders; I was never served copies of the orders. I want to be with my husband and he wants to be with me. Commissioner Goldner has no right to keep us apart. As I understand it, by federal law, if we are not allowed to be together, I am not allowed to be in the country. The court has illegally issued orders that place me in constructive custody without giving me a hearing."
In this case the wife has no other remedy and the court is required to hear her as a writ of certiorari if they determine that she is not in constructive custody.
Because of the restraining order against Bukmop forbidding him to have contact with his wife at the end of October, 2001, the US Immigration and Naturalization Service (INS) held a hearing as to whether Marina would be allowed to stay in the United States.
They are under investigation because Commissioner Theresa Goldner issued orders that Bukmop not be allowed to be with his wife, as noted above. Therefore, Marina is subject to removal proceedings under INS regulations.
Because of Commissioner Goldner's gross incompetence, the INS has two good arguments for deporting Marina:
1. How can their marriage be valid if they are not allowed to live together? (To defeat this argument Bukmop is required to willfully disobey the California court restraining order.)
2. The California court granted Bukmop a fee waiver because his net earnings (after subtracting legal fees, etc.) is less than the poverty level. To sponsor an immigrant under INS rules a person must earn 125% of the poverty level. The INS asks how can someone be over and under at the same time? (Because his legal costs exceeded 50% of his take home pay when he qualified for the fee waiver.)
They thought they won the hearing, but the INS magistrate ruled that their "application is deficient" and the investigation will continue. It appears the couple did not win and did not lose, but rather the INS is simply bewildered.
When asked if Marina was ready to move back to Belarus, where the regime is supposedly more draconian, Bukmop replied: "
"Things appear to be more severe here. We have a much higher incarceration rate and a much higher percentage of the population incarcerated. However, jail here isn't too bad.
She would like for us to move to someplace more civilized, but to leave could easily lead to us losing our house. Right now, we can't sell it because of documents the stalker keeps filing. If we were gone, the stalker could simply sue us for it, and we would have no reasonable way to defend ourselves."
---
Police arrest woman for attempting to kill ex-husband in Saratoga
© 2001 by Rebecca Ray, Saratoga News
November 14, 2001 — On Halloween night, as costumed children made their trick-or-treating rounds, the Santa Clara County Sheriff's Office received a report around 7:30 PM that a Saratoga resident had shot her ex-husband.
The sheriff's office arrested Ellen Barrett, 40, at her residence at 14050 Marilyn Lane. Officers arrested her for attempted murder and assault with a deadly weapon. The complaint has gone to the district attorney's office for review.
Although the victim, whose name was not disclosed, sustained multiple wounds, none of them were life-threatening. However, it is believed he will be permanently disfigured and may lose vision in one eye, said Sergeant Ted Atlas of the sheriff's Westside Substation.
When officers arrived at the scene, the wounded victim was standing outside the house. An ambulance drove him to Valley Medical Center.
Ms. Barrett, who was inside the house, surrendered without incident. Following her arrest, she posted bail and was freed on a $100,000 bond.
Detectives are conducting an ongoing investigation to determine the suspect's motive, how many rounds were fired, and why Barrett's ex-husband was at her home. Atlas said that as far as he knows, Ms. Barrett has no criminal history.
During the incident, the former couple's 4-year-old son was asleep in the house, Atlas said.
---
Actress Tawny Kitaen kicks husband/major league pitcher Chuck Finley
April 1, 2002 — Actress Tawny Kitaen, wife of Cleveland Indians pitcher Chuck Finley, was charged April 3, 2002, in Santa Ana with spousal abuse and battery for allegedly attacking her husband.
According to the Associated Press, Kitaen was arrested Monday night, April 1 st , after arguing with Finley as he drove them home from dinner. Kitaen reportedly kicked him with her high-heeled shoes in the thigh, in the leg, in the arm, and grabbed his ear and twisted it,. Also, at one point, her high-heel shoe was on top of his foot pressing the accelerator to the floor.
A third party is reported to have called 911 after the couple arrived at their Newport Beach home. Police arrested Kitaen after noticing abrasions and scrapes on the 39-year-old Finley. Kitaen, 40, was later ordered released on her own recognizance from Orange County Jail.
Following standard practice, a judge issued a restraining order against Kitaen, ordering her to have no contact with Finley. However, Kitaen will live in the Newport Beach home, while Finley will live elsewhere just as though he were the one the restraining order had been issued against.
Kitaen, whose real name is Julie, and Finley were married in 1997. They have two daughters and it is the children who will suffer the most.
Kitaen, described in the Los Angeles Times as a former B-movie sex kitten, was released from jail Wednesday night and left in a limousine. She did not speak as she walked past a gauntlet of reporters and photographers.
Kitaen is best known for her role in the 1984 Tom Hanks movie "Bachelor Party." She's also appeared in such TV shows as "Seinfeld," "Married...with Children," and "The Howard Stern Show." She was previously married to David Coverdale, lead singer for the British heavy metal band Whitesnake. Given her actions, perhaps at age 40 she should now be looking at starting hormone replacement therapy rather than seeking additional publicity.
The charges against his wife were revealed the same day Finley was scheduled to make his season debut against his former team, the Anaheim Angels, for whom he pitched for 14 seasons. Finley was scratched from his start and did not come to the stadium.
Reporter Dana Parsons 1 of the LA Times interviewed Prof. Martin Fiebert of California State University - Long Beach about this incident.
Dr. Fiebert, who has studied current trends in domestic violence against men, says Chuck Finley can take solace that he is a man in 2002 and not in the Middle Ages in some European village. In those days "If a woman attacked her husband, he'd be ridiculed. He'd ride a donkey backward through town."
None of that for Mr. Finley, but the big left-hander now finds himself part of the statistical pool that indicates men in America are abused about as often as women according to Professor Fiebert.
Fiebert, who has done his own research and reviewed other studies extensively, says the consensus in the field is that women are as likely as men to strike their partner but that — as expected — women are more likely to be injured than men. However, he noted, men are seriously injured in 38% of the cases in which "extreme aggression" is used.
"My take is that women are more likely to be more injured, but not a lot more," Fiebert says. "The reason is that women are more likely to use weapons in domestic situations than men — such as guns, knives and rolling pins — and men are more likely to use physical strength."
We've all learned to be wary of statistics, and Fiebert says studies abound on the subject. He notes, however, that those suggesting men are also frequent abuse victims should not be used to minimize the threat that women face from abusive boyfriends or spouses.
Besides, no one laughs at abused women. But abused guys?
"That comes from the culture of patriarchy," Fiebert says. "In Western society, [men were] in charge of the family, and the economics and the power of the family. Therefore, when it's demonstrated that the person in position of power doesn't have the power, it's an area for ridicule and humiliation."
That remains today, but Fiebert speculates that men are slowly but surely becoming more willing to come forward and present themselves as victims.
While Finley didn't press the issue, he didn't have a choice. Once police arrived at the Finley home in Newport Beach and saw evidence of suspected physical abuse on Finley, they were required by law to pursue the matter.
"I think men do fear being stereotyped as a weenie or a wuss," Orange County Assistant Dist. Atty. Jo Escobar says, estimating from police statistics that men are the victims in about 25% of cases. Not too long ago, she says, that figure probably would have been closer to zero.
"The way we now prosecute, whether a man or woman is the victim, is to proceed as if the victim were deceased," she says. Evidence is gathered and kept, "because we've learned that, overwhelmingly, victims recant," Escobar says.
"Overwhelmingly, they don't want to proceed once we're involved, for a whole host of reasons." So, Kitaen will have to answer the charges. If convicted of the two misdemeanor counts, she faces up to a year in jail and a $6,000 fine. But it is quite unlikely she will face more than a small fine at worst. In the meantime her husband has been forced out of his own home by her actions.
Also, prosecutors are learning to nullify due process and a fair trial using the means described by Escobar of treating the "victim" as if they were deceased. Thus, the injured party has no voice in their own case once charges are brought. In San Diego, California, and Boulder, Colorado, prosecutors have found they can get a higher conviction rate if they can keep the wife or woman off the witness stand at trial, thus circumventing due process and the right of the accused to confront witnesses against them yet again.
Because of the domestic violence charges against Kitaen, temporary custody of the two children was given to Mr. Finley in a preliminary divorce hearing. In response, in May, 2002, Kitaen alleged that her husband was the one guilty of domestic violence in a custody petition. Such allegations, filed in these circumstances, are very commonly false. But the court, given the current politically-correct situation, will likely rule in her favor anyway. Facts don't matter!
1. Dana Parsons' column appears Wednesdays, Fridays and Sundays in the Los Angeles Times. He may be reached by calling (714) 966-7821 or by writing to him at The Times' Orange County edition, 1375 Sunflower Ave., Costa Mesa, CA 92626, or by email at dana.parsons@latimes.com.
Tawny Kitaen agreed to anger management and conflict resolution counseling in exchange for the dismissal of two misdemeanor counts of spousal abuse.
In December 2006 Tawny Kitaen entered a drug rehabilitation program after pleading guilty to possessing 15 grams of cocaine.
The 45-year-old actress will be allowed to change her plea to not guilty after completing the program, under terms of a plea agreement, officials said. The plea change will remove the conviction from her record.
Now what are the chances of her husband being given such favorable treatment if he had kicked her and got caught with cocaine?
---
Forest fire started by woman stalking her estranged husband
July 21, 2002 — During the hot, dry summer of 2002, Peri Van Brunt of Bakersfield, age 45, followed her estranged husband to the Roads End Resort on the Kern River and then apparently camped nearby. On Sunday, July 21, 2002, her campfire started the McNally forest fire that eventually burned 150,696 acres in Tulare County within the Sequoia National Forest, including the Roads End Resort she had tracked her husband to.
Mrs. Van Brunt was described as having abused drugs, particularly methamphetamine, for some years before her marriage broke up. However, there was no evidence she was under the influence of drugs when she built her campfire without a permit and without adequately clearing brush and detritus from around her campfire.
Under Federal law Mrs. Van Brunt has been accused of starting the forest fire "willfully and without authority." If convicted she faces up to five years in prison and a $250,000 fine.
---
Prominent Berkeley psychologist repeatedly stabbed by his wife
Abstracted from Wikipedia and various news sources
October 13, 2002 — Susan Mae Polk, 44, (born Susan Bolling in 1958) is charged with murder in connection with the October 13, 2002, death of her husband, 70-year-old Dr. Frank "Felix" Polk, a prominent Berkeley psychologist. HIs body was found with more than a dozen stab wounds in the pool house on the couple's $2 million estate in Orinda, California, about 15 miles east of San Francisco.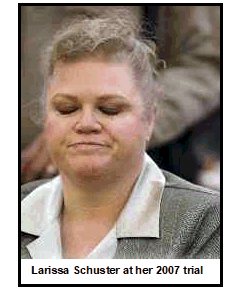 The couple was in the midst of a bitter divorce when Susan Polk stabbed her husband multiple times with a paring knife. Susan Polk has claimed that she stabbed him in self-defense during a fight and that he died of a heart attack. Prosecutors claimed the real motive was her husband's multimillion-dollar estate and noted that she had no wounds to suggest she had acted in self defense.
Background
In 1972, Susan Bolling was a gifted student growing up in suburbs of Oakland, California. Her parents were divorcing and her mother wondered if Susan was trying to shut out the emotional turmoil of the divorce after she refused to attend classes. A school counselor at Clayton Valley High School in Concord, California recommended therapy for Susan and suggested an expert in adolescent behavior, Dr. Felix Polk.
Life with Felix Polk
Felix Polk began treating Susan in 1972 when she was 15 years old. Within a year, however, the doctor-patient relationship changed. Susan claimed that they first had sex when he drugged and raped her. Felix was, at that time, a married father of two.
Susan went to Mills College, an all-womens' school nestled in the Oakland hills, before moving to San Francisco State University where she graduated. She stopped seeing Felix as a therapist, but the personal relationship continued.
In 1982, Polk divorced his wife, prominent concert pianist Sharon Mann, and married Susan, a woman literally half his age. According to Susan, he was a domineering and manipulative husband, obsessed with controlling her life. Susan and Felix eventually had three sons: Gabriel, Eli and Adam.
In 2001, Susan Polk filed for divorce. She was looking for a place to live in Montana when her husband went to court and received control of the house and custody of their three sons.
Murder charges
Prosecutors claimed the murder of Dr. Polk was a cold, calculated attempt by his wife to gain control of his multimillion dollar estate. Conversely, as we've come to expect, defense attorneys claim Susan Polk had long been controlled, abused, and battered by her husband and she acted in self-defense when he flew into a rage and attacked her although she suffered no injuries from his alleged assault.
Trial
Susan Polk's murder trial began on October 17, 2005, but a mistrial was declared because of the slaying of Pamela Vitale, the wife of her lead attorney, Daniel Horowitz.
On January 20, 2006, a judge removed Horowitz after he said he had a conflict of interest. Polk, who has fired three other attorneys who have represented her, said that she wanted Horowitz off her case. Ms. Polk was later allowed to serve as her own attorney.
On March 7, 2006, prosecutor Paul Sequeira gave his opening statement in what would prove to be a high-profile trial, with spectators, TV legal analysts and reporters showing up at a Martinez, California, courtroom to watch the spectacle of Polk representing herself and repeatedly bickering with the judge and prosecutor.
Adding to the drama was testimony against Polk by two of her sons, Adam and Gabriel, and testimony on her behalf by her third son, Eli. However, on May 24, 2006, Eli Polk was convicted by a jury of misdemeanor battery against an ex-girlfriend, violating a restraining order, and violating probation in connection with two arrests in March at the home where his father died
On May 17, 2006, Polk began testifying in a narrative format. The trial was marked by the defendant's outbursts, surreal testimony about soothsaying and apocalyptic visions, and squabbles with two sons who testified against her.
While on the stand, Ms. Polk discussed secret government experiments, psychic powers, and the September 11, 2001, attacks on the World Trade Center in New York City. She claimed she could have thwarted the attacks if her husband hadn't prevented her from alerting authorities.
Susan Polk also testified to beatings and abuse by her husband. She told jurors her husband was violent and had a dismissive attitude toward women, saying she was kept isolated from others and that her husband viewed sex as "essentially rape."
She testified that she was able to wrest a kitchen knife away from her husband when he attacked her and stabbed him in self-defense.
But the prosecution argued that a reasonable person who studied the evidence couldn't conclude that Susan Polk had managed to take the knife from her husband during a violent struggle without cutting her hands and getting injured.
"Dr. Polk was fighting for his life. That's evident in all the pictures. Is that what you see with the defendant?" he asked jurors as Susan had no defensive wounds.
On June 12, 2006, both sides gave their closing arguments to the jury.
During her closing arguments, Ms. Polk said she was being railroaded because people in power thought she was delusional. "Am I on trial for saying I predicted the 9-11 terror attacks or am I on trial for murder?" she asked the jury.
Polk told jurors that even if they concluded she was as "crazy as a bedbug," the evidence still showed that she killed her husband in self-defense and that the crime scene was altered to impugn her. A judge has ruled she is competent to stand trial.
"Even if you think I do have delusions that isn't a reason to excuse my husband's conduct," Polk said.
Susan Polk strenuously argued that she wanted the jury to have only two options: to convict her of first-degree murder or to acquit. However, on June 16, 2006, after a bizarre 14-week trial the jury found her guilty of second-degree murder.
Sentence
On February 23, 2007, Susan Polk was given the maximum sentence, 16 years to life in prison, for the murder of her husband. Although she insisted on representing herself at trial, and presented a bizarre defense, she was represented by an attorney at sentencing. Her attorney claims Mrs. Polk now plans to appeal her conviction.
---
Woman may have bitten husband to death in Modesto
Reproduced under the Fair Use exception of 17 USC § 107 for noncommercial, nonprofit, and educational use.
October 18, 2002, Modesto — A California woman who allegedly flew into a rage and bit her husband repeatedly after he refused to have sex with her is being held on charges that police say may eventually include murder.
Modesto police said that Kelli Pratt, age 45, attacked her 65-year-old husband Arthur on October 7, 2002, holding him down and biting him some 20 times after a dispute over sex.
"Most of the bites were confined to his arm and his abdomen and a few were very deep with major tissue damage," Sgt. Al Carter of the Modesto police told a television news reporter Thursday.
The Modesto Bee newspaper reported that Arthur Pratt, whose skin was covered with more than 20 deep tooth marks, died Sunday at a local hospital and that the local forensic pathologist believes the bites are the likely cause of death.
"He (the husband) was able to dial 911 (emergency) that night," Carter told the newspaper. "We have a tape recording of him screaming while she was biting him. When officers arrived, he was screaming that he'd been assaulted. She fought with the officers and tried to bite them, too."
Arthur Pratt had a history of medical problems including diabetes, heart and circulation problems. An official ruling on the possible homicide charge is awaiting toxicology tests, which could determine whether the bites caused an infection that proved fatal, the Bee said.
Carter said police were already persuaded that "his death was a direct result of being bitten."
"I've seen cases where dogs have bitten kids, and blood loss or infection led to death," Carter said. "I've never heard of anyone being bitten to death (by a human) before."
Kelli Pratt is currently being held in Modesto, about 90 miles east of San Francisco, on charges of elder abuse, domestic violence, and assault on a police officer.
---
Los Angeles woman held in bizarre death of amputee
© 2002 The Washington Times
Reproduced under the Fair Use exception of 17 USC § 107 for noncommercial, nonprofit, and educational use.
Los Angeles, October 19, 2002 (UPI) — A Los Angeles woman remained jailed on $1 million bail Saturday after she allegedly killed her wheelchair-bound, double-amputee boyfriend by pulling a dialysis tube from his neck, causing him to bleed to death.
Sabrina Turner, age 43, was arrested late Thursday after a physical altercation with 58-year-old Edward Doxie that resulted in Doxie's death early Friday at University of Southern California Medical Center, Los Angeles police said Saturday.
According to the LAPD, Doxie received dialysis three times a week through a "medical strut inserted into his neck."
"During the altercation, Turner pulled the strut from Mr. Doxie's neck, causing him to bleed to death," the LAPD said.
Friends and relatives who witnessed the fight held Ms. Turner for police.
---
Socialite held on domestic violence charges
by Bill Wallace, Chronicle Staff Writer
© 2002 San Francisco Chronicle
Reproduced under the Fair Use exception of 17 USC § 107 for noncommercial, nonprofit, and educational use.
Saturday, December 28, 2002 — The wife of Charles C. "Kip" Thieriot, a member of the family that published The Chronicle until it was sold to the Hearst Corp. two years ago, was arrested on misdemeanor domestic violence charges after allegedly attacking her husband Monday.
Elizabeth Thieriot, 53, was arrested December 23,2002, on the misdemeanor charge and appeared briefly in court in connection with the charge the following morning.
She was released on her own recognizance, and her next court appearance was scheduled for January 7, 2003.
The incident that led to her arrest apparently stemmed from the couple's separation and pending divorce. Charles Thieriot filed a petition to dissolve his marriage of less than a year in San Francisco Superior Court on August 27, 2002, and got the court to issue a restraining order against Elizabeth Thieriot the same day.
When she went to the Pacific Heights house she formerly shared with her husband Monday afternoon, there was a confrontation and Charles Thieriot later told police that Elizabeth Thieriot had attacked him physically.
In an interview with The Chronicle, Elizabeth Thieriot said she had gone to the house to try to persuade her husband not to box her personal effects and have them removed.
"He was planning to leave them in the driveway," she said.
She said that her estranged husband had "charged" her almost immediately after opening his front door, and that she, not Charles, actually had been injured during the struggle. She said she suffered a torn ligament in her leg and numerous bruises as the couple grappled.
Elizabeth Thieriot said it was ironic that she had summoned the police officers who ultimately arrested her. She had called the Police Department on her cell phone while driving to her husband's house because she was afraid he might make a scene, she said.
"I had expected to be mistreated and, unfortunately, I was right," she said.
Charles Thieriot could not be reached for comment Friday.
E-mail Bill Wallace at bwallace@sfchronicle.com.
---
Police say Santa Rosa woman pulled gun on ex-husband at SR tire shop
© 2003 The Santa Rosa Press Democrat
Reproduced under the Fair Use exception of 17 USC § 107 for noncommercial, nonprofit, and educational use.
May 20, 2003 — A woman walked into a Santa Rosa tire store Monday, pulled out a handgun and threatened to shoot her ex-husband before being wrestled to the ground by employees and customers, police said.
The incident, at McLea's Tire and Automotive Services on Piner Road, stemmed from a child-custody battle, Sgt. John Burke said.
"It was pretty wild, like something you'd see on TV. I count my blessings. This could have been really ugly," said co-owner Les McLea, who praised his employees and customers for their actions. "It was a scary deal."
Santa Rosa officers arrived to find two men sitting on the woman, trying to hold her down, Burke said. Employees had seized a loaded .357-caliber handgun from her.
Officers arrested Stacy Parmeter, 37, of Cazadero for suspicion of attempted murder, assault with a deadly weapon, and domestic violence.
Police and McLea said Parmeter had recently lost custody of her children to her ex-husband.
Workers, still shaken later in the day, said the event was frightening and seemed to last forever, although it was just minutes.
McLea said the woman walked into the tire shop at about noon and approached her ex-husband, Rick McLea, who owns the store with his brother.
She pulled the gun from her purse and pointed it at him and threatened to kill him, Les McLea said.
Rick McLea, 32, of Windsor was standing near a work bay when she approached. Seeing the gun, he quickly ducked and then was able to move to where he could grab her wrist, co-workers said.
Bruce Stuart, a salesman at the business, heard him yell for help.
"He called me over and it flashed through my mind that I was going to get shot," Stuart said. "But I just ran over and helped him out."
"I grabbed her and we all fell to the ground," Stuart said.
He and McLea struggled to get control of the gun from the woman, who fought, scratched and bit in an attempt to get free, police said.
"Rick and I concentrated on keeping her hands in front of her and keeping the thing away from us," Stuart said.
Stuart said her finger remained on the trigger. So he concentrated on wedging one of his fingers between the trigger and her finger, trying to keep the weapon from firing.
During the struggle over the gun, it pointed toward a secretary's office. Stuart remembered fearing for the woman who works in that room.
"I was hoping it wouldn't go off and that no one was in there," he said.
The gun barrel also passed in front of Stuart's face. "It seemed like it was in that position for an hour, when it was pointed at me. But it probably was just a split second," he said.
Two others in the shop, Timothy Sullivan, 38, and Richard Coley, 42, also jumped in during the struggle. One sat on her, pinning her down and the other held her feet, police said.
The men eventually were able to pry the gun from her hand.
Stuart said he didn't have time to be frightened until it was over. "It was pretty bizarre. It seemed like forever."
Police arrived within minutes and took Parmeter into custody.
Rick McLea had a bite to one hand that required stitches. Stuart and Sullivan also were treated for minor injuries.
Parmeter was taken to the Sonoma County Jail, where she was being held in lieu of $500,000 bail.
---
Woman stabs ex-boyfriend, kills his son in Mission Viejo
Saturday, July 5, 2003, Mission Viejo (AP) — According to an Associated Press report a woman critically wounded her former boyfriend and fatally stabbed the man's 13-year-old son in his bedroom before fleeing and leaving a three-mile trail of blood on the morning of the Fourth of July.
Jean Marc Weber, age 45, who worked as head chef at the exclusive California Club in downtown Los Angeles, is reported to have crawled to a neighbor's front porch and pled for help after the Friday morning attack. Mr. Weber was hospitalized in critical condition and under police guard on Saturday.
Bloodhounds tracked spots of dried blood from Weber's condominium complex to a shopping mall. According to Orange County Sheriff's Dept. Lt. Larry Abbott the attacker, thought to be Weber's former girlfriend Tamara K. Bohler, age 44, may have been injured. Ms. Bohler had not been found Saturday morning.
His son Alex, who had just turned 13, was found dead in his bedroom, police said.
---
Clovis woman murders husband by dumping him into barrel and pouring hydrochloric acid on him
July 10, 2003 — Larissa Schuster, 43, and her lab assistant kidnapped her 45-year-old husband, Timothy Schuster, knocked him out with a stun gun and chloroform-soaked rag, then dumped his bound body headfirst into a barrel while he was still breathing.
The assistant, James Fagone, told authorities that Larissa Schuster then poured hydrochloric acid into the 55-gallon container. His half-dissolved body was found a few days later in the barrel inside a storage unit that his wife had rented.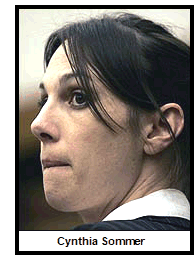 The Schuster's co-owned a chemical lab and were in the midst of a bitter divorce.
Fagone said Mrs. Schuster paid him $2,000 to help rob and assault her husband but he didn't know murder was planned. At her trial Schuster testified that Fagone killed her husband by accident and that she only helped dispose of the body.
James Fagone was convicted in December 2006 of first-degree murder and sentenced to life in prison without parole.
Mrs. Schuster was originally brought to trial in Fresno in October 2007. The trial was moved to Los Angeles after a judge ruled there was too much media attention in Fresno County to be able to find an impartial jury.
On December 12, 2007, a Los Angeles Superior Court jury found Larissa Schuster guilty of murdering Timothy Schuster with the special circumstance that the murder was committed for financial gain. She was given a mandatory term of life in prison without parole at sentencing in May 2008.
---
Most serious charge of domestic violence against Santa Barbara female judge may be dismissed
© 2003 Associated Press
Abstracted under the Fair Use exception of 17 USC § 107 for noncommercial, nonprofit, and educational use.
August 27, 2003, Santa Barbara — A trial judge said she is considering dismissing the most serious charge against a female judge accused of battery and waving a gun at her domestic partner.
Trial Judge Carol Koppel-Claypool said after both sides finished presenting testimony that she would rule soon whether to throw out the charge that Santa Barbara Superior Court Judge Diana Hall used a gun to dissuade a witness from talking to police.
Judge Hall, 53, faces six charges in connection with an alleged drunken argument with her former domestic partner, Deidra Dykeman.
Ms. Dykeman has testified that on December 21, 2002, Judge Diana Hall bit her, threatened to shoot one of her dogs, and walked through the house with a loaded .38-caliber revolver while Deidra Dykeman was making a 911 call.
Judge Hall acknowledged Monday that she drove away from the home drunk that night, but testified that she never touched a gun or Ms. Dykeman.
The felony charges Judge Hall faces include dissuading a crime victim from calling police and destruction of a telephone during an attempt to call 911. She also faces four misdemeanor counts.
Defense lawyer Jack Earley asked the judge-for-hire on Monday to dismiss both felony counts, saying prosecutors failed to prove Hall used a gun in any threatening way. Earley said 911 transcripts show the call for help was well underway when Ms. Dykeman began yelling that Judge Diana Hall had a gun.
Koppel-Claypool, who is retired but serves as a trial judge-for-hire, indicated she had problems connecting the gun to the call. That prompted protests from Assistant District Attorney Kimberly Smith, who said, "I get the feeling this court is really biased against my witness."
---
Courtney Love arrested while breaking and entering ex-boyfriend's house
Abstracted from articles in Yahoo! Launch News
October 14 and 24, 2003 — Singer and actress Courtney Love was arrested on October 2, 2003, after she was observed breaking the windows of her ex-boyfriend's house and trying to enter. Police on the scene determined she was under the influence of a controlled substance and booked her. If convicted of the misdemeanor charge, Love faces up to a year in jail.
A short time after bailing herself out, Ms. Love was taken from her Beverly Hills home by ambulance to Century City Hospital, where she was treated for an overdose of the painkiller OxyContin.
---
Girlfriend fatally shoots Fontana police officer, self
Abstracted from article by Andrew Silva and Guy McCarthy, Staff Writers, Los Angeles Daily News
Sunday, January 4, 2004, Rialto — A Fontana police officer was shot and killed in his own garage when he got home from work Saturday morning by his distraught girlfriend, who then killed herself.
Officer Mario Nelson, 31, a police dog handler, had just finished working the graveyard shift when he arrived at his home in an unincorporated area near Rialto and parked his police cruiser in his garage. Waiting for him was Antoinette Smith, age 19, of Rialto.
At 7:14 AM a neighbor called police to report that the garage door was open and one of the police car's doors was open. Neighbors did not hear shots, said sheriff's spokeswoman Robin Haynal.
Because it was a police officer's home, a sheriff's deputy and a Fontana police officer were both sent to the blue, single-story home. They found Officer Nelson's and Ms. Smith's bodies inside the garage.
Officer Nelson had been shot several times. Ms. Smith had a single gunshot wound, authorities said.
The home is in the 6000 block of Geremander Avenue in a well-kept middle-class neighborhood near the El Rancho Verde Royal Vista Golf Course.
Members of the victims' families gathered behind the yellow police tape all morning trying to get information on what happened.
Nelson always wanted to be a police officer and planned to try to make the SWAT team his cousin, Pat Connor of Fontana, told reporters.
---
San Diego man attacked by former girlfriend and six of her friends
© 2004 TheSanDiegoChannel.com
Friday, February 20, 2004 — A woman took six friends to her ex-boyfriend's Golden Hill house and attacked the man and his mother, San Diego police said today.
The brawl began about 7:45 PM Thursday in the 2800 block of C Street when a male assailant entered the house and hit the ex-boyfriend on the head with a baseball bat, San Diego police Sgt. Alan Hayward said.
A woman then stabbed the man in the chest, he said.
A third attacker kicked the man's mother in the stomach, Hayward said.
The victims were taken to a local hospital, where they were treated and later released, Hayward said.
Five suspects were later arrested by police, Hayward said. The police department's domestic violence unit is investigating the case.
Police did not immediately report a motive for the attack.
---
San Diego woman shoots estranged husband five times, then his co-worker
© 2004 KFMB-TV Channel 8 — San Diego
Abstracted under the Fair Use exception of 17 USC § 107 for noncommercial, nonprofit, and educational use.
April 1, 2004 — A woman shot her estranged husband and a perceived romantic rival before trying to kill herself on the Coronado Bridge for the second time in 48 hours.
Mia Kelly Morris, 31, is scheduled to appear at the downtown San Diego courthouse at 1:30 PM Tuesday, where she will answer to attempted murder and child endangerment charges in connection with her April 1 shooting rampage in San Diego and nearby Lincoln Acres.
Mia Morris' arrest marked her second run-in with law enforcement in two days. About 9 AM Wednesday, authorities talked her off the edge of the Coronado Bridge, where she had clung for 90 minutes, threatening to jump. After that incident police took her to a psychiatric facility for an evaluation, after which she was released on her own recognizance.
After the couple recently separated, Morris believed her husband, Alexander Morris, 27, was leaving her for another woman, sheriff's spokesman Chris Saunders said.
Apparently Mrs. Morris stalked her estranged husband. On April 1, 2004, when he got out of his car near National City Golf Course, Mrs. Morris opened fire with a .38-caliber pistol, shooting him five times, including at least once in the face. Mrs. Morris then fled the scene with her daughter, Bianca, in the vehicle, Saunders said.
After dropping the girl at a relative's house, Mrs. Morris went to a North Park check-cashing shop, where she shot Antionette Smith, 25, in the head and back. Mrs. Morris thought Ms. Smith and her husband were having an affair. However, investigators believe there was no relationship between the two victims, outside of working with each other at the money-services business where the attack on Ms. Smith occurred, Saunders said.
About a half-hour after the 3:25 PM shooting on April 1 st , officers spotted the suspect's silver SUV stopped on the westbound side of the Coronado Bridge. Lying next to it was Mia Morris, suffering from an apparently self-inflicted gunshot wound to the chest. She reportedly also had slit her wrists.
Medics took her to UCSD Medical Center Hillcrest, where her husband had been admitted hours earlier.
All the shooting victims survived their wounds, Saunders said.
Authorities put Morris' daughter Bianca under protective custody at a government-run child care center.
---
Union City woman who stabbed husband 48 times suffers from borderline personality disorder
Abstracted from article by Josh Richman
© 2004 The Oakland Tribune
Will borderline personality disorder become the basis for a "battered woman" defense?
April 7, 2004, Union City — Experts told a judge Tuesday they believe a Union City woman who killed her ex-husband with 48 stab wounds suffers from a psychological disorder known as borderline personality disorder.
The testimony came during a special evidentiary hearing without the jury, a sort of preview of the crux of Loida Cruz's defense should Alameda County Superior Court Judge Ronni B. MacLaren decide it's all admissible.
Ms. Cruz's trial began last week. She and Manuel Boquiren had divorced in 1995 but subsequently got back together. Police officers who went to their Hall Ranch Parkway home at midday June 1, 2002, found her crying and clad in a blood-soaked shirt. Her husband, Manuel Boquiren was lying on the kitchen floor with dozens of wounds to his chest and genitals.
Dr. Jay Jackman, a forensic psychiatrist, said he examined police reports, hospital reports and witness statements, interviewed Ms. Cruz's relatives and interviewed Loida Cruz three times at Santa Rita county jail in Dublin before concluding she suffers from borderline personality disorder. He testified she meets six of the nine specific criteria for the disease, with only five necessary for a diagnosis, he said. Among them: (1) her pattern of instability in her personal relationships; (2) her frantic efforts to avoid real or imagined abandonment by those close to her; (3) a lack of stable self-image; (4) mood swings; (5) being prone to fits of extreme anger; and (6) paranoid ideas or efforts to disassociate herself from her own actions.
Dr. Jackman noted Ms. Cruz divorced Manuel Boquiren, yet went back to him despite a still-stormy relationship marked by loud arguments and a few domestic violence reports to police. He also noted Ms. Cruz denied to him that she'd stabbed Boquiren more than about a dozen times, believing that police stabbed him additional times in order to cement the case against her. This is evidence of paranoia, he said, as well as a dissociative memory lapse of anything past the first few thrusts of the knife. "The number of stab wounds was consistent with the inappropriate, intense anger," Dr. Jackman added.
Dr. Patricia Perez-Arce, a San Francisco neuropsychologist, said she visited Loida Cruz once in jail and administered several tests, also eventually making a borderline personality disorder diagnosis. Dr. Perez-Arce said Ms. Cruz in the weeks before the slaying was missing work, seemed unable to contain her emotions and showed other signs comprising "a clear pattern of what I would call disintegration." During a Rorschach "inkblot" test, Ms. Cruz gave several answers that were so outlandish, they indicated she sometimes loses touch with reality, Dr. Perez-Arce said.
"Her vulnerability to emotional content is quite extreme," Dr. Perez-Arce said, adding that Ms. Cruz must avoid emotional situations or otherwise risk losing control of herself. On the day of the stabbing, she said, Ms. Cruz was "impaired" in her ability to control her emotional reactions, her impulsivity, her ability to get distance from what was going on.
---
Court of Appeal reverses issuance of restraining order due to lack of evidence
Abstracted from the court record
April 22, 2004 — Theodore Allen Martin appealed a restraining order issued in Los Angeles County in Superior Court (Case No. EF000721) on April 22, 2004, based on unsubstantiated allegations by Dana Lee Yarmie. Remarkably, the Court of Appeal, Second Appellate District, Division Three, agreed with Martin's contention "that the record lacks substantial evidence to support the order," and reversed the inferior courts issuance of the restraining order in an unpublished opinion issued April 13, 2006 (Case No. B176262). Even more astounding, Martin was awarded the costs of his appeal.
Introduction
In August 1995 Ms. Yarmie had a son, Nicholas. On February 14, 2000, a paternity order was entered stipulating that Martin was Nicholas's father. Legal and physical custody was awarded to Ms. Yarmie; Martin was ordered to pay child support and was granted visitation.
On August 29, 2003, Ms. Yarmie filed a request for a restraining order. In a familiar scenario, she sought to stop all visitation and contact with her and her son "due to [Martin's] arrest on 8/29/03 & charged with 5 felony counts of child abuse & sexual molestation [of Nicholas] & subsequent release on bail the next day." Yarmie additionally claimed she felt threatened by three letters from a company offering life and accident insurance that had been sent to Nicholas, her, and her fiancé, Thomas M. James. With regard to injuries, as is standard redfem dogma, Ms. Yarmie stated, "emotional & mental fear of our lives." On September 4, 2003, a temporary restraining order was issued.
On September 18, 2003, Martin filed an answer in propria persona to the temporary restraining order stating the following:
• Since Martin's relationship with Dana Yarmie had ended in 1997, she had brought false charges against him on more than 12 occasions. These charges had been investigated by the Department of Children and Family Services, the Burbank Police Department, and the Los Angeles Sheriff's Department and were without merit.
• Additionally, Dana Yarmie had filed at least six applications for restraining orders against him and his 91-year-old mother.
• While over 40 court hearings had been held, none resulted in orders against him.
• New accusations had resulted in his arrest on August 29, 2003, and an arraignment in September 2003.
• The insurance letters, which he denied sending, were junk mail routinely sent unsolicited to residential addresses.
• He had never abused or threatened his son, with whom he had a close relationship.
• The pending criminal charges exemplified Ms. Yarmie's continual fabrication of charges against him.
• Martin also presented a declaration from his 91-year-old mother who declared that she always was present when Nicholas visited his father and she had never seen any abuse.
On January 21, 2004, Yarmie filed a request to reissue yet another temporary restraining order. On that date, the trial court reissued the order and continued the matter until April 22, 2004, pending the resolution of the criminal case.
On April 22, 2004, a hearing was held regarding Dana Yarmie's request for a permanent restraining order. Martin acknowledged that a criminal matter was pending and that he had a right not to incriminate himself. Martin requested a continuance until the criminal case was resolved, and informed the court that there was both a criminal protective order and a temporary restraining order. Martin offered to stipulate to extend the temporary restraining order until the criminal matter concluded. The trial court acknowledged looking at the criminal record in the pending case, noted that Martin had been held to answer, and, with typical judicial arrogance, denied the request for a continuance.
The trial court considered the petition which was based upon the pending criminal charges against Martin. The trial court asked Ms. Yarmie if anything "else has happened since the petition was filed?" Dana Yarmie then testified that she, her fiancé, and her son had received a number of letters from a life insurance company which were "very scary." This was the only evidence Yarmie provided.
When asked in cross-examination why she feared for her and her son's safety, Dana referred to the allegations contained in the criminal complaint and made generalized statements regarding her fear caused by Martin's facial expressions. Ms. Yarmie could not provide any specifics. Yarmie also claimed that at the preliminary hearing, her son had testified he was scared of Martin.
On April 22, 2004, the trial court ordered Martin to stay away from Yarmie and their son for a period of three years. Dana Yarmie was granted sole legal and physical custody. Martin was served with the restraining order while he was in court.
Findings
The Court of Appeal found the additional evidence presented at the April 22, 2004, hearing was insufficient to support the order. Yarmie's vague references to being fearful because of Martin's facial expression lacked any substance. In describing what had occurred, Yarmie simply stated, "it's threats by the way he looks. They're intimidating looks." She provided no other explanation or description, nor did she testify as to when this occurred, or how often. Ms. Yarmie claimed her son had testified in the preliminary hearing that he was scared of Martin. Again, there was no further explanation of this hearsay evidence. Lastly, there was evidence that members of Yarmie's household had received three unsolicited letters from an insurance company. Yarmie could not link these letters to Martin, nor explain why she suspected Martin was connected to them.
Conclusion
The Court of Appeal stated that order of April 22, 2004, must be reversed because the record contains no evidence to support its issuance. Costs for the appeal were awarded to Martin.
---
The Right Stuff at war — Chuck Yeager and the golddigger
© 2004 by Shawn Hubler, Los Angeles Times
August 31, 2004 — Chuck Yeager, the first human to fly faster than the speed of sound, is feuding with his children over decidedly earthbound matters, Shawn Hubler reports.
Four years ago, shortly after his 77 th birthday, Charles "Chuck" Yeager went for his usual walk. A much younger woman struck up a conversation on the path and, he says, he got the message. They were dating 24 hours later, and within a month she had moved in with him. The speed of events rang alarm bells for the retired US Air Force brigadier-general's children; they seemed to happen almost as fast as when he broke the sound barrier in October 1947.
Yeager had been widowed for 10 years, and was all but deaf in one ear. His children would later say that they couldn't help wondering about the then-41-year-old girlfriend, an out-of-towner named Victoria Scott D'Angelo, who claimed to have had careers in show business and investment banking, yet appeared to be unemployed and transient.
Discreetly, Yeager's daughter Susan looked into her background. What she found "lawsuits, restraining orders, claims of harassment and misrepresentation, an alleged physical attack on an elderly woman" so troubled her that she confronted the couple.
D'Angelo denied everything, then blamed her accusers, then claimed to have changed her ways, according to Yeager's children. Within months, acquaintances and business associates of Yeager contend, D'Angelo began telling them that Susan, who managed her father's finances, was stealing from him.
By the following year, the old fighter pilot who shot down 13 German aircraft in World War II, had fired his accountant, his estate planning lawyer, his longtime personal secretary, and his daughter. Last year, in a ceremony to which his children and friends weren't invited, Yeager married D'Angelo.
Now, in a private legal proceeding, a court-appointed referee will harvest the fruit of the 81-year-old Yeager's romance, a tangle of bitter lawsuits that officially center on two pieces of property, $113,000, a tractor, some lithographs and the rights to Yeager's life story.
The children, though, say it's really about the woman who, as son Don Yeager puts it, "has pretty much succeeded in killing our family".
It is, in some respects, a common family trauma, ageing father falls for a woman younger than his grown kids. In this case, there's also Yeager's heroic reputation: the flying ace who in 1947 made history in a Bell X-1 rocket aircraft named for his first wife, Glennis. The man's man from West Virginia who, as Tom Wolfe so memorably put it, epitomized "The Right Stuff."
Don Yeager, a 58-year-old Vietnam combat veteran who runs a holiday lodge in Colorado, is the eldest of Chuck and Glennis Yeager's four offspring. "My mum pretty much raised us; my dad was out flying or fighting wars most of the time, but when he was home, he was a great father," he says. "We were like the all- American family."
Glennis was the linchpin, managing the clan and its finances from the lean military years through the prosperity that arose after Wolfe's history of the space program, The Right Stuff, turned Yeager into a pop culture icon.
According to court records, Glennis managed their estate plan, minimizing taxes by making regular cash gifts to their children and grandchildren. Yeager's book royalties went straight to their children and his speaking fees, endorsements and other assets were shared via Yeager Inc., a family-owned corporation. When Glennis became ill in 1986 with ovarian cancer, she trained the second of their two daughters, Susan, to assume her financial duties.
Susan, 54, managed her father's business affairs from the time her mother died in December 1990 until the falling-out prompted her to move from the ranch they shared, and where he still lives.
Yeager's second wife's father is a Philadelphia lawyer, as are two of her three brothers. Her late mother was a social worker who persuaded former First Lady Betty Ford to go public with her alcoholism. "Tori," as Victoria was nicknamed, graduated from the University of Virginia in 1980 with a drama degree, and later studied for a master's degree in business administration.
Court records in Los Angeles, Ventura and Nevada counties show more than 30 court cases filed by and against her over the past decade. They range from a small claims suit in which she sued the phone company for static on the line, to a personal injury case in which she sued the city of Beverly Hills after falling off a chair in a police office.
Her most heated battles, however, involved a series of strikingly similar evictions that date to at least 1995, when she failed to pay rent on an apartment in Santa Monica. That dispute dragged on for months before both she and the landlord won restraining orders. In each case, she rented spare bedrooms from private homeowners who shortly thereafter asked her to move, citing unsettling or bizarre behaviour. In each case, she refused to leave until the landlord sought a court order.
Yeager recalls his first meeting with his second wife just after he had visited Australia:
"I was coming down the trail, and she was going up, and she said, 'What're you doing on my trail?' Well, I said, 'Number one, it's not yours, and number two'...anyway, we started talking.
We went around for, oh, I don't know, a-year-and-a-half. Then I just said, 'Let's get married.' She said OK."
Victoria Yeager says she didn't know who Yeager was when she met him and had to look him up on the Internet. This is disputed. In a deposition, a longtime acquaintance of Yeager said Victoria had openly boasted that she had orchestrated their meeting. Indeed, almost every aspect of the Yeagers' love story has lately been questioned, with one exception, his feelings for her.
"Whatever he's got going with her, I've never seen him happier," says Dan Brattain, a pilot who has known Yeager for 13 years.
"He follows her around like a lovesick puppy," agreed Don Yeager. "That's what's saddest. He really loves her and she just uses and uses him."
Yeager says it's his children who have taken advantage. He echoes a charge she made repeatedly (and that his children dispute angrily) that they "don't really work," and "live off their father's income".
"What it boils down to is that when I started running around with Victoria, what they saw was that I would probably get married and Victoria would inherit my estate," he says.
---
Camp Pendleton Marine's wife and her lesbian lover confess to bungled murder plot
November 15, 2004, San Diego (AP) — A judge sentenced a Marine's ex-wife Monday to nearly 11 years in prison for a bungled plot to kill her former husband for insurance money.
Astrid K. Tepatti, 22, pled guilty earlier to attempted murder, which carried a maximum term of 20 years in prison. U.S. District Judge John A. Houston sentenced her to 131 months in federal prison.
Tepatti sneaked into her husband's home on the Camp Pendleton Marine Corps base in January and fired a revolver at him, federal officials said. The bullet lodged in the sofa where Sgt. Stephen Tepatti was sleeping, but he was not hurt. Pieces of a potato, used as a makeshift silencer, went flying around the room.
Mrs. Tepatti's lesbian lover, 21-year-old Ebony Wood, admitted making the silencer and driving Astrid Tepatti to the base. Ms. Wood said she had been promised proceeds from the husband's life insurance policy.
Ms. Wood, who also pled guilty to attempted murder, is scheduled to be sentenced in December.
The same day as the shooting, the women were arrested on an interstate about 150 miles east of San Diego, and a bag of ricin was found in the car. Tepatti and Woods had made the deadly poison from castor beans with the idea of killing Sgt. Stephen Tepatti, according to court documents and authorities.
In late 2003, according to the FBI the women tried to kill Sgt. Tepatti by luring him to the beach and stabbing him in the neck.
---
San Francisco's fire chief's husband calls 911 in domestic dispute
June 20, 2005 (AP) — The husband of San Francisco's fire chief called 911 Sunday night complaining that his wife had hit him over the head with a bottle, KRON 4 TV news reported.
Sean White refused medical treatment when police arrived at the San Francisco home he shares with Chief Joanne Hayes-White about 6 PM, according to police Sgt. Neville Gittens. There were no arrests, he said.
Sgt. Gittens referred to the incident as a "problem in the house" but had no other immediate details.
"A police report is being filed and will be forwarded to the appropriate investigative department," said Sgt. Gittens.
Joanne Hayes-White, 41, was appointed chief by Mayor Gavin Newsom and installed in January 2004. San Francisco's fire department is believed to be the largest in the world with a female chief. The department is considered one of the nation's most welcoming to women, with some 230 female firefighters of a total of 1,700.
---
Long Beach woman convicted of killing husband by stabbing him in eye with scissors
October 19, 2005 (AP) — Nancy Larios was convicted of killing her husband by duct-taping him to an office chair, bludgeoning him in the head, and stabbing him in the eye with scissors.
Immediately after the jury's verdict Tuesday, the judge sentenced Nancy Larios to life in prison without parole.
Mrs. Larios, 56, could have been sentenced to death because jurors agreed she had killed high school teacher Luis Larios for financial gain. Prosecutors said she stood to receive more than $1 million, including a $425,000 life insurance policy taken out just before her husband's death in 2004.
The Larios marriage had been troubled for years, investigators said. On August 22, 2004, the couple was watching television and drinking brandy in an upstairs bedroom when Nancy Larios said she was annoyed with her husband for playing with his beard.
She then used duct tape to strap him into an office chair, hit him in the head with what may have been an iron and jabbed scissors into his eye, prosecutors said. The blow and the stab wound were both fatal injuries, the coroner said.
Mrs. Larios then dragged him downstairs to make it appear that he fell, and spent anywhere from half an hour to four hours cleaning up, bandaging his eye and attempting to call a priest, witnesses testified. She told detectives she cleaned up his blood, urine and vomit because she didn't want a priest to see him like that, authorities said.
She finally called 911 just before 1 AM on August 23, 2004.
She claimed her husband must have been carrying a chair and a pair of scissors when he lost his balance and fell. After investigators found marks on Luis Larios' arms and feet and rewound duct tape, Nancy Larios told police that she had jokingly tied him up so he would stop playing with his beard.
"I just can't tell you how happy I am about this verdict. She killed him off at the soul years ago," said family friend Emily White, who testified during the trial.
---
Stories — 2006-2010
Ex-wife's grandma, 81, kills father in Lake Forest
January 28, 2006 — According to the January 30, 2006, Denver Post (p. 2a) a father was gunned down Saturday, January 28 th by his ex-wife's grandmother. Alex L. Reyes, 26, died early Sunday as investigators worked to piece together a possible motive.
Jeane Allen, 81, shot the Reyes in the head and thigh Saturday morning as he attempted to visit his toddler son, who lives with Ms. Allen and her granddaughter, Reyes' ex-wife, in Lake Forest, about 75 miles south of Los Angeles, witnesses and officials said.
According to neighbors, Reyes, who regularly visited his 18-month-old son, Anthony, on Saturdays, was talking on the porch with his ex-wife, Leslie Bieg, 24, and Jeane Allen while his parents waited in a car at the curb.
Sheriff's spokesman Jim Amormino said investigators don't know why Ms. Allen shot Reyes. "That's the big question," Amormino said. Witnesses described the conversation as casual with no arguments, Amormino said Saturday. Then Ms. Allen pulled a revolver and opened fire, he said.
The court-appointed observer who normally monitored the visits had not yet arrived, and authorities said they didn't know why the monitoring had been required.
The grandmother, 81-year-old Jeane E. Allen, was booked on suspicion of murder Sunday after Reyes died around 1 AM PST at Mission Hospital in Mission Viejo, according to Orange County Sheriff's Department officials.
Ms. Allen is being held in lieu of $1 million bail and is scheduled to appear in court Tuesday.
---
Woman convicted of murder in San Diego, California, after poisoning Marine husband
March 10, 2006 (AP) — Cynthia Sommer, 32, poisoned her Marine husband and used money from his life insurance policy to get breast enhancements and throw lavish parties pled not guilty after being extradited from Florida. She was charged with murder with two special circumstances that makes her eligible for the death penalty.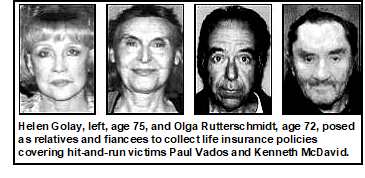 She killed her husband, Marine Sgt. Todd Sommer, who died February 18, 2002 in his home at Marine Corps Air Station Miramar in San Diego. She had one of her four children with him.
His death was initially ruled a heart attack, but tests of his liver later found levels of arsenic 1,020 times above normal, according to a document filed in San Diego Superior Court. Arsenic is a colorless and usually tasteless poison that causes stomach distress followed by death.
According to court documents, she enrolled with an online dating service days before Todd Sommer exhibited symptoms of poisoning. Witnesses said she used life insurance proceeds to pay for breast enhancement surgery that was scheduled before her husband died. Witnesses at her trial testified she threw wild parties and had casual sex with multiple partners in the weeks after murdering her husband following the payment of his insurance policy.
Mrs. Sommer's received a $250,000 lump-sum payment from Sergeant Sommer's life insurance policy and a $6,000 death gratuity, as well as $1,871 a month from the Department of Veterans Affairs, authorities said.
Mrs. Sommers was convicted of murdering Sgt. Todd Sommer January 29, 2007.
---
Blind man was next target of hit-run insurance scam in Los Angeles, cops say
Suspect in scheme bought life insurance for him, undercover detectives say
May 26, 2006 (AP) — Undercover detectives watched the blind man climb into the suspect's car and start writing on document after document. They worried he was signing his life away.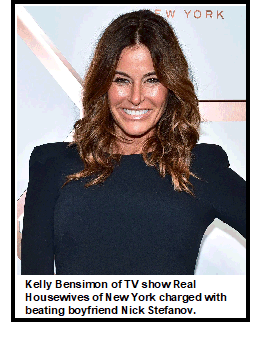 As 74-year-old Josif Gabor would later tell it, he was walking to the bank when a woman he had met briefly before offered to drive him and translate some banking documents into his native Hungarian.
Once inside the car, Gabor thought the woman was just trying to be helpful when she asked: Could she buy him some life insurance?
The woman, 72-year-old Olga Rutterschmidt, is now accused with a friend in a macabre scheme to befriend vulnerable men, insure their lives for millions of dollars and then cash in after they died in mysterious back alley hit-and-runs.
The women have been charged with insurance fraud in two cases involving transient men — and police are investigating whether they played a role in those two deaths and duped a half dozen other men who are still alive.
In an interview translated by his neighbor, Gabor said he has been afraid to leave his apartment since last Friday, when Rutterschmidt and 75-year-old Helen Golay were arrested and a police detective came to his door.
"She told me I was the next victim," said Gabor, a retired chiropractor who moved to the U.S. in 1980.
The two women already face federal charges that they posed as relatives and even fiancees to buy life insurance and collect $2.2 million in payouts from 19 policies covering the two hit-and-run victims — Paul Vados, killed in 1999, and Kenneth E. McDavid, whose body was found last June.
Police did not link the two cases until last fall, when the detective investigating Vados' death overheard a colleague describing a similar scenario.
Police have since made some troubling connections, including that Golay and Rutterschmidt had become eligible for the life insurance money shortly before the two men were killed.
Tipped off by investigators about potential fraud, several insurance companies refused to make payments to Rutterschmidt and Golay. The women fought back this spring, demanding payment in a flurry of lawsuits.
Rutterschmidt and Golay remain jailed without bond. Their lawyers did not return calls seeking comment Wednesday and Thursday. Golay's daughter, Kecia Golay, has said her mother did nothing wrong.
A quiet man who feels his way around his sunny apartment with his hands, Gabor said he was unwittingly drawn in when he happened across Rutterschmidt on that cool day last November.
They had been introduced in 1988 by a mutual friend, and would occasionally exchange greetings but were not close friends, Gabor said.
Gabor didn't feel anything was amiss — after all, he regularly relies on strangers for help and at least he knew Rutterschmidt. In the car, she helped him fill out what he believed were bank forms, showing him where to sign, he said.
According to an affidavit, Gabor went home and police followed Rutterschmidt to a copy shop, where she used the Internet. She struck up a conversation with one of the undercover officers, asking for computer help — she was trying to open a platinum credit card under someone else's name.
"Black Widows" guilty In homeless murders
Abstracted from story by CBS News and Associated Press
April 17, 2008 —A jury returned five guilty verdicts against the two women in the murder-for-profit deaths of two homeless men.
Helen Golay, 77, was found guilty of the first-degree murders of Kenneth McDavid, 50, in 2005 and Paul Vados, 73, in 1999. The jury also convicted her of conspiracy to murder for financial gain counts in both killings.
Co-defendant Olga Rutterschmidt, 75, was convicted of conspiracy to murder McDavid for financial gain as the judge decided to take five initial verdicts.
But in an unusual step, Superior Court Judge David Wesley ordered new arguments be presented Thursday on two counts alleging that Rutterschmidt murdered McDavid and Vados, and a conspiracy count involving Vados.
From the start, the defendants' advanced ages kept the case in the headlines, drawing comparisons to the play and film "Arsenic and Old Lace," the Los Angeles Times reported. The killings came to be known as the Black Widow murders. By the end of the five-week trial, the women had turned on each other.
Prosecutors said the women collected $2.8 million from insurance policies on the lives of two homeless men who were killed in staged hit-and-run incidents.
Golay's convictions carry potential sentences of life in prison without possibility of parole. The single conspiracy count returned against Rutterschmidt carries a sentence of 25 years to life.
Jurors' struggles on some counts became evident Tuesday when they handed in some sealed verdicts and continued deliberating. On Wednesday, the panel asked for readings of testimony by three witnesses and a laptop to review DVDs entered in evidence.
Experts said the defendants made the prosecution's job easier by turning on each other, the Times reports. Attorneys for both women conceded in their closing arguments that McDavid was murdered, but each pinned the killing on the other.
Prosecutors said the women recruited their prey from among the homeless of Hollywood, invested thousands of dollars in insurance policies on them and in putting them up in apartments, then drugged them and ran them over in secluded alleys.
Both men initially appeared to have been victims of hit-and-run accidents, and police only linked the cases in late 2005 when a detective investigating one case overheard a colleague describe a very similar case.
In his closing argument, Deputy District Attorney Bobby Grace called the women "the worst of the worst. They didn't need this money. They weren't poor and destitute. They went out of their way to target men who had nothing."
Sentencing
On July 15, 2008, Helen Golay, now 77, and Olga Rutterschmidt, now 75, were sentenced to life in prison without possibility of parole. They were convicted of first-degree murder and conspiracy to murder for financial gain in the 1999 death of Paul Vados, then 73, and the 2005 death of Kenneth McDavid, then 50.
---
Actor John Cusack granted restraining order against woman who was stalking him
July 20, 2006 (AP) — A woman ordered to stay away from actor John Cusack denied Wednesday that she was stalking him.
Cusack, 40, won a temporary restraining order in Los Angeles Tuesday against 31-year-old Emily Leatherman, claiming that she has been stalking him for more than 18 months.
In court papers, he said she has thrown "long letters of interest over my fence in bags with rocks and screwdrivers inside," made unannounced visits to offices of people he works with, and listed his address as her own during a recent arrest. She "threatens to commit acts of violence against herself if I do not help her," the papers stated.
Ms. Leatherman, who has been staying with friends in Los Angeles, said she only sent Cusack two letters and told The Associated Press by phone: "I've never written any of that ." She said they were to request that he use his celebrity status to urge police to investigate her belief that she was drugged and raped by several men in 2001. She said police have refused to take a report.
Ms. Leatherman must stay at least 500 feet from Cusack, his home, workplace, car and any company or office where he does business.
---
Calaveras County man, 75, shot and killed by his 67-year-old wife
Abstracted from Union-Democrat
September 5, 2006 — Prosecutors allege Janet Peggy Casey, 67, Calaveras County murdered her husband.
Frank Casey, 75, was shot and killed in the couple's Valley Springs home in October, 2005, and Janet Casey will be tried on the charges in early 2007.
Court records say Frank Casey had been abused by his wife for years. He even reported the abuse to law enforcement in the past, records show.
---
California Highway Patrol officer murdered in Calexico, wife arrested
Abstracted from article by Greg Holt, Imperial Valley Press
December 10, 2006 — On Wednesday, Calexico resident Kym Cano was charged with murder for allegedly shooting her husband, California Highway Patrol Officer Francisco Cano Jr., in the head with his own service weapon. Kym Cano has since pled not guilty to those charges.
Although Calexico police have not released a motive for the shooting, they did say there was a history of domestic violence where Kym Cano was the aggressor, according to reports from the Fontana Police Department, where the couple lived before moving to Calexico.
---
Wife attacks sleeping husband with meat cleaver in Victorville
November 19, 2008 — A local mother is accused of attacking her sleeping husband with a meat cleaver.
Officials say 33-year-old Olivia Geatian hacked at her husband's head three times with a meat cleaver as he slept early Sunday in the couple's Oro Grande home.
Geatian appeared in Victorville Superior Court Tuesday where she was charged with felony assault with a deadly weapon, domestic violence, and attempted murder charges.
San Bernardino County sheriff's spokeswoman Stella Hodson says the couple's children were asleep in another room and didn't see the attack. Authorities have not released the ages of the children.
Witnesses at the scene reported there was a party at the home earlier.
When deputies arrived, they noticed Mrs. Geatian was intoxicated, officials said, and arrested her for domestic violence and assault with a deadly weapon.
The District Attorney's office later filed attempted murder charges against her.
The woman's husband was hospitalized at St. Mary Medical Center where he received numerous staples and stitches to his forehead. He was also able to speak to deputies and tell them what happened.
---
Deputy district attorney pleads not guilty to rape charges in Martinez
November 21, 2008 — Contra Costa County Senior Deputy District Attorney Michael Gressett pled not guilty Friday to charges that he raped and sodomized a fellow prosecutor in May.
The charges, which were filed Friday in Martinez, include two counts rape, four counts sodomy, three counts forced sexual penetration, one count forced oral copulation, one count false imprisonment and one count of making criminal threats for allegedly threatening to kill the alleged victim, according to the complaint.
Gressett, 51, also faces multiple enhancements for allegedly tying up the alleged victim and using a handgun and an ice pick during the alleged assault.
If convicted, Gressett could face a life sentence, Deputy Attorney General Peter Flores said.
Because Gressett is a county prosecutor, the state attorney general's office was prosecuting the case.
"As firmly and uncategorically as anyone has ever entered a not guilty plea, we enter a not guilty plea," Gressett's attorney Michael Cardoza said in court.
"This false accusation has shaken me to the core," Gressett told a swarm of reporters outside the courthouse. "I know that the accuser knows these accusations are not true."
Gressett, who was one of the top sex crimes prosecutors in the county and has been an attorney since 1987, said that after so many years of prosecuting "bad guys and fighting to get... the truth out" it was extremely difficult and painful to be on the other side.
The fact the he was falsely accused and that the state would take the investigation as far as they have, Gressett claimed, has shaken his faith in the criminal justice system.
"He didn't do anything to force sex upon this woman," Cardoza said.
According to Cardoza, Gressett and his accuser had a consensual romantic relationship on May 8 when the alleged assault occurred.
The woman waited four and a half months before reporting the alleged assault and then came forward with her accusations just after she found out her contract to work for the district attorney's office was not going to be renewed, Cardoza said.
Because she waited so long to report the alleged assault, all of the exculpatory evidence was gone, Cardoza said.
Gressett and his accuser had allegedly sent text messages to each other that would have revealed the nature of their relationship, but by the time she accused Gressett, those text messages had been deleted from the system, Cardoza said.
"As a prosecutor she would know that," Cardoza said.
Flores declined to comment on the reasons why the victim waited so long to report the alleged assault and declined to characterize the nature of their relationship.
The allegations were being investigated by the state attorney general's office, the Martinez Police Department and the district attorney's office, according to standard protocol, Flores said.
Cardoza, however, said he believed the district attorney's office should have stayed out of the investigation.
Gressett was arrested October 2, 2008, and remains out of custody on $1 million bail. He was also ordered to stay away from the alleged victim.
---
Actress Kelly Bensimon is upset but...by Robert Franklin, Esq.
...not about her little episode of domestic violence against her boyfriend, Nick Stefanov.
April 6, 2009 — She's upset because she's in court and doesn't want her daughters exposed to the glare of media scrutiny which she calls "inappropriate." Read the The Huffington Post, March 31, 2009 account here.
Remember, this is the star of a TV reality show who claims to be media-averse. Uh huh. What exactly do her daughters have to do with her domestic battery case?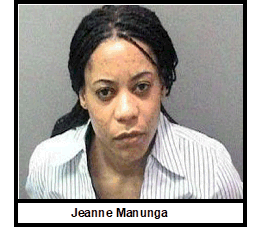 If you thought she'd take responsibility for her violence toward Stefanov, you'd have been wrong. If you thought she'd take this opportunity to inveigh against the evil of domestic violence, or tell us "there's no excuse for domestic violence," you'd have been wrong on that one too.
And check out what her attorney says. He refers to Stefanov as a "jilted moron." How about that? Can't you just hear Chris Brown's attorney call Rihanna a moron? Yeah, right. How fast can a lawyer get fired?
Our society's double standards are showing. We talk about the evil of domestic violence, but it's only when men do it to women. When women do it to men, it's just one to be swept under the rug and out of sight as fast as possible. When a wife murders her husband, the press reports it, but seldom if ever calls it DV.
Literally hundreds of studies show that women commit DV as much as men do, and men are about one-third of the victims who seek medical treatment. We've known this for at least 25 years, but to the press it's like the crazy aunt in the attic — don't let her be seen or people might start to look at the whole family in a new light.
It's amazing how tightly we cling to this particular illusion. Keeping women on their pedestals of purity and virtue is far more important to us than we ever thought.
---
Woman runs over ex-boyfriend's pregnant girlfriend in Los Angeles
April 5, 2009 — A Los Angeles woman is in custody for attempting to kill her ex-boyfriend's pregnant girlfriend by running her over, killing the unborn child, police said.
Monica Mercado, 27, turned herself in at the Los Angeles Police Department's Newton station Sunday, hours after she used her sport utility vehicle run down a 24-year-old Porsche Davis, the seven-months pregnant girlfriend of her ex-boyfriend, seriously injuring Ms. Davis and killing the unborn child.
Witnesses told authorities that Monica Mercado and Porsche Davis got into an argument Sunday morning. Mercado then got in her black Range Rover and struck the woman near the intersection of East 102 nd Street and Towne Avenue in South Los Angeles at about 10:30 AM. The child was delivered by emergency C-section at the hospital but did not survive.
Ms. Mercado is being held in lieu of $500,000 bail and "charges are pending for the death of the unborn infant," according to a police press release. Police said the 24-year-old Porsche Davis was hospitalized in stable condition.
---
Merced police use Taser on unarmed, legless man in a wheelchair during domestic disturbance
© 2009 by Victor A. Patton, Merced Sun-Star
September 20, 2009 —The Merced Police Department's Internal Affairs Division is investigating a complaint that an officer used a Taser twice against an unarmed, wheelchair-bound man with no legs.
The incident occurred September 11, 2009.
The man who was Tasered, 40-year-old Gregory Williams, a double-leg amputee, spent six days in jail on suspicion of domestic violence and resisting arrest, although the Merced County District Attorney's Office hasn't filed charges in the case. [And DA later decided there was not sufficient evidence to prosecute him.]
Williams, who was released from jail Friday, said he was violently manhandled and Tasered by police, even though he claims he was never physically aggressive toward the officers or resisted arrest.
Even worse for him, Williams says he was publicly humiliated after his pants fell down during the incident. The officers allegedly left him outdoors in broad daylight, handcuffed on the pavement, nude below the waist. Williams said the arrest also left him with an injured shoulder, limiting his mobility in his wheelchair.
And although the two lead arresting officers are white, and Williams is black, it remains unknown whether race was a factor in the incident. Those two officers remain on duty.
Williams said the officers never used any racial epithets toward him. Although he does believe race and class played a role in his arrest, he also feels the police just wanted to be "downright nasty" to him. "They did what they did because they can get away with it," he said. "They've been doing it so long, it doesn't matter who they do it to. They just think they can get away with it."
A handful of residents who live in Williams' apartment complex claim they witnessed the incident and support Williams' charges. A short video clip, shot by a neighbor in the complex and obtained by the Sun-Star, clearly shows Williams sitting on the pavement with his pants down, his hands cuffed behind his back.
A Merced police report obtained by the Sun-Star tells a somewhat different story from that of Williams. The report, written by the responding officers, suggests that police had tried to reason with Williams before the arrest, to no avail. The officers wrote in the report that Williams was uncooperative and refused to turn over his 2-year-old daughter to Merced County Child Protective Services, among other allegations.
In the report, police also say a hostile crowd had gathered as the officers attempted to perform their duties [that involved helping CPS steal another child].
The Merced Police Department's spokesman officially declined to comment on the matter, saying he can't legally speak about it because of the internal investigation.
The Sun-Star interviewed Williams and several neighbors who said they witnessed his arrest.
---
Brady Bunch star Barry Williams robbed of $29,000 by live-in girlfriend
December 15, 2009 — Oh, for the days when the worst scrape Greg Brady had to contend with was that time his brother broke a vase while playing basketball in the house.
Sadly, the problems Barry Williams now faces are a little less family-friendly. And how.
The erstwhile sitcom star has obtained a temporary restraining order against his live-in girlfriend of three years, Elizabeth Kennedy, claiming the 30-year-old is an "extremely unstable" manic depressive who has both "made threats to kill herself in the past and to harm me when she becomes depressed."
Read all the gory details in the court docs.
If the threat of a suicide-murder wasn't enough, Williams claims Ms. Kennedy secretly withdrew $29,000 from his bank account after unearthing his PIN and accused him of having an affair with a costar—after which she attempted to pull a knife on the actor.
Williams is seeking to ban his soon-to-be ex (soon-to-be because by the sounds of his court documents, he has yet to tell her it's over) from all manner of contact.
"On Aug. 20, 2009, she was extremely upset about losing a beauty contest and threatened to kill herself," states the order, issued last Thursday. "She said she would kill me along with herself."
First things first, however: He wants her to hand over the keys to their shared Marina del Rey pad, then be prevented from coming within 100 yards of his home, car or workplace.
As for why he's letting the courts do his dumping for him...
"I know that she will definitely try to harm me once she is aware that our relationship is now over because of my discovery of her $29,000 theft from my bank accounts and credit cards," he wrote.
"I know that if she is given notice she will destroy all of my belongings, she will rage against me and hit me, she will use my instrument in the apartment as a weapon against me as she has demonstrated her will and capability in the past."
He might want to think about banning her from throwing footballs while he's at it. Particularly around his sister's nose.
---
Ventura County man triumphs against vicious false domestic violence accusations
Abstracted from article by Glenn Sacks, Fathers and Families
January 4, 2010 — Score one for the good guys. Louis Gonzalez's ex-girlfriend, Tracy West, accused him of sexually assaulting her, burning her with matches, and other violence, and the whole DV/family law/criminal law machinery swung into action against him. Fortunately he had a strong attorney, Denise Placencio, on his side.
Attorney Placencio, a longtime Fathers & Families supporter who has endorsed and participated in our campaigns dating back to the LaMusga campaign in 2004, first told me about this case last year. When she did, it sounded grim. Now, Gonzalez and his 8-year-old son emerge victorious. False accusation will cost Ms. West $55,000 (Ventura County Star, 1/2/10).
West was Gonzalez's former girlfriend. West and Gonzalez, senior vice president of a Las Vegas bank, had a child together.
Ms. West told Simi Valley Police Department detectives that Gonzalez ran up to her at her home on Feb. 1, 2008, hit her on the head and knocked her unconscious, then dragged her in the house. She told detectives Gonzalez sexually assaulted her, burned her with matches and committed other violence.
He was arrested on February 1, 2008, and was held in jail without bail until a judge dismissed the charges on April 23, 2008.
The criminal case against him fell apart after his private investigator found 10 witnesses who were ready to testify that they saw Gonzalez in other locations at the time of the alleged attack.
The witnesses included workers at a car-rental agency, three teachers at a school Gonzalez's son attends, a deli owner, a Simi Valley bank executive and a business acquaintance of Gonzalez. Video recordings showing Gonzalez at a Las Vegas airport and a bank also cast doubt on Ms. West's claims.
Ms. West had also accused Gonzalez of breaking her shoulder in the alleged attack, but "her medical records reveal that she broke her shoulder diving into the shallow end of a swimming pool," Placencio said.
In January 2009, Ventura County Superior Court Judge Patricia Murphy found Gonzalez "factually innocent" of the alleged crimes. The judge found no "reasonable cause exists" to believe he committed the actions.
Gonzalez's lawyer, Denise Placencio, argued that West staged the entire incident because of a bitter child-custody dispute. She said her client faced the possibility of five life sentences in prison as a result of Tracy West's criminal complaint.
A month after criminal charges against Gonzalez were dismissed Ms. West filed paperwork seeking a permanent restraining order against him claiming he "perpetrated a horrific physical attack" against her.
She later dismissed the allegations just before the matter was set for trial.
Gonzalez couldn't see or speak to his son until October 2008 because of the criminal charges and Ms. West's filing of the request for a permanent restraining order.
Ventura County Superior Court Judge John R. Smiley in December 2008 ordered Tracy West to pay Gonzalez $55,872 after she falsely accused him of raping and brutalizing her in Simi Valley in 2008 during a child-custody dispute. The money is for attorney's fees and travel expenses.
Gonzalez is now in a Las Vegas court seeking sole custody of the couple's 8-year-old son. A custody hearing was set for February.
Gonzalez's defense attorney Denise Placencio said she was disappointed that the Ventura County District Attorney didn't prosecute West. Placencio said she wrote a letter in October 2008 to the District Attorney's Office saying she had evidence that West committed perjury.
However, the district attorney declined to prosecute Ms. West and closed the case against Gonzalez, an official said.
This is about as outrageous and clear a case of perjury as you're going to find — the falsely accused man faced the possibility of five life sentences in prison, and was jailed without bail for nearly three months. It's disappointing, but sadly not surprising, that the DA declined to prosecute the false accuser.
---
First, kill the husband; second, claim sympathy as a widow by Barbara Kay
© 2010 by Barbara Kay, National Post
June 14, 2010 — It used to be that the definition of chutzpah was a man who had murdered his parents pleading for mercy from the court because he was an orphan.
We have for our delectation an update on this definition out of Sacramento, California, in a story about a woman – the wife of John Pomroy, a police detective in Pomona about 30 miles east of Los Angeles, to add spice to the narrative — who, disgruntled over the loss of custody of her children to the husband (and going by the stats on this subject, she must be a piece of work to begin with to have lost custody in today's mother-friendly courts) hires a motorcycle gang hit man to off her husband.
Or she thinks she did. Members of the hit man's gang tape damning conversations with her and alert the police, who arrest her and eventually convict her for solicitation to murder. The story doesn't say why, but I'm thinking the gang probably has enough problems with the police, and don't need the aggravation of a furious vendetta from their proposed victim's colleagues.
But get this: Later in divorce court, after being released from prison in 2004, the would-be murderer is awarded half the couple's property, $70,000, just as though they were any other divorcing couple with, say, "irreconcilable differences." I guess you don't get more "irreconcilable" that when one partner tries to whack the other and fails.
The husband isn't too thrilled about this, and presses for changes to the divorce laws. As a result, tomorrow the state legislative committee will hear arguments for a change to the no-fault divorce laws that will close this little loophole, stating that folks who try to murder their partners won't be eligible for financial rewards in divorce proceedings. I hope we can assume this will be one of those no-brainer, unanimous-vote kinds of bills.
The story raises an interesting sidebar. Most people are unaware of the fact that although women rarely kill their intimate partners directly, that doesn't mean they don't harbour intentions that are equally murderous. Women are far more likely to use surrogates to kill their boyfriends or husbands than men. They either hire hit men, or get their male relatives or new boyfriends to do the deed.
But here's the rub: When these murders succeed, the homicide is not classified under the heading of Domestic Violence, but as a general homicide. As a result, the stats on spousal homicides don't reflect a true picture. Following on the passage of this Sacramento legislation, it would seem like a good idea to review the classification criteria regarding spousal homicides to reflect the reality so vividly illustrated in this story.
---
False allegations get ex-boyfriend and his sister-in-law repeatedly arrested in Orange County
© 2010 by Larry Welborn, The Orange County Register
Woman jailed for making threats — to herself
July 12, 2010 — A 25-year-old Santa Ana woman was sentenced to a year in jail Friday for sending hundreds of threatening text messages – to herself.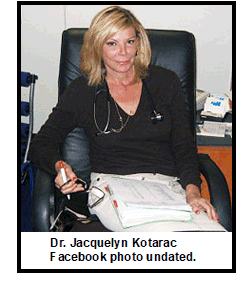 Jeanne Mundango Manunga's criminal problem was that she blamed the harassing text messages on an ex-boyfriend and his sister-in-law, and reported them to the police.
They were arrested on false charges of making criminal threats and required to post thousands of dollars in bail. The sister-in-law was arrested three times, and spent some time in custody before she could gather enough funds to pay the bail on her third arrest.
A jury convicted Manunga of three felony counts of false imprisonment by fraud or deceit and two misdemeanor counts of making a false police report in May.
On Friday, Superior Court Judge Patrick H. Donahue sentenced Ms. Manunga to a year in jail, placed her on three years probation, told her to stay away from her ex-boyfriend and his sister-in-law, and ordered her to repay the victims about $50,000 in restitution.
Deputy District Attorney Mena Guirguis said that after Manunga and her former boyfriend stopped dating in 2008, she took out a pre-paid cell phone in his sister-in-law's name, and started sending the threatening text messages to her regular cell phone.
Manunga then went to three different police departments on at least 19 occasions and claimed that the ex-boyfriend and the sister-in-law were behind the threats.
Her scheme was uncovered when the victims went to the phone store, talked with the salesman and learned that Manunga had bought the pre-paid phone under the sister-in-law's name, Guirguis said.
They reported that information to a Costa Mesa police detective, but by then a third arrest warrant had been issued for the sister-in-law.
During a follow-up investigation, the detective discovered that most of the threatening text messages were sent when the pre-paid cell phone was in close proximity to Manunga's home or work, Guirguis said.
At the sentencing hearing Friday, the two victims said they were devastated about being arrested on false charges, and worried about clearing their names.
Contact the writer: lwelborn@ocregister.com or 714-834-3784
---
National Basketball Association player accuses actress wife of vicious attack on him in Los Angeles
Abstracted from article on TMZ
August 11, 2010 — NBA veteran Earl Watson filed for divorce from his wife Jennifer Freeman after the My Wife and Kids actress attacked him in a late night rage and savagely bit him on the chest until he bled.
According to legal papers filed last week in L.A. County Superior Court, Watson claimed things got bad on August 1 st when Jennifer received a suspicious text message at 11 PM and Earl decided to check her phone.
Watson — who played with the Indiana Pacers last season — stated his wife was furious that he took the phone and reacted by hitting him "forcefully twice in the face with her right open hand."
Watson claims Jennifer then "grabbed my right wrist and bit...breaking the skin, leaving teeth marks and drawing blood." Once she let go of the wrist, she then chomped down on his chest, again drawing blood.
Jennifer then tried to attack him with an iron but he was able to knock it out of her hand.
The couple later reconciled and are working out differences in order to raise their 10-month-old daughter.
---
Actor Leonardo DiCaprio granted restraining order against Livia Bistriceanu in Los Angeles
Compiled from various news reports
August 25, 2010 — Los Angeles Superior Court Judge Carol Goodson granted Leonardo DiCaprio a temporary restraining order against Livia Bistriceanu. According to documents filed by DiCaprio at the L.A. Superior Court Ms. Bistriceanu, 41, claims she is married to the 35-year-old actor and is carrying his child, Jesus.
DiCaprio stated in papers filed at the LA Superior court today that "I am frightened of Ms. Bistriceanu" whom he claims is a "delusional" stalker. He said that Ms. Bistriceanu has repeatedly attempted to contact him through emails and has even tried to visit him at his home.
He stated in his court filing that she is: "sending me unwanted and unsolicited letters in which she expressed delusional thoughts and irrational feelings, calling and showing up at business I am associated with and, most recently, locating and travelling to my private residence."
At his house, she acted "aggressively" and was "yelling and screaming."
He also revealed that she has vowed to live with him in the afterlife. "[Bistriceanu] maintains a delusional belief that she is my wife and carrying my child, Jesus...and has threatened that we will live together forever in His Kingdom."
DiCaprio further stated: "I am frightened of Ms. Bistriceanu and feel that my personal safety, and the personal safety of those around me, is in jeopardy."
Livia Bistriceanu is originally from Romania and lives with her elderly parents in a small apartment on the North side of Chicago.
Her father, Ilie, who speaks only broken English, said of his daughter: "She no good in the head. She always is on the Internet. She's more on Internet than she talks to me or her mother."
According to the court documents Ms. Bistriceanu travelled to Los Angeles earlier this summer, turning up at an event attended by DiCaprio in late July, then at his home two weeks later.
She was spotted by security guards near the driveway, sitting on a suitcase. She was taken away by police, who took her to a hospital where she is still being held according to her father.
On September 10, 2010, DiCaprio was granted a three-year restraining order against Livia Bistriceanu. During a brief hearing a Los Angeles judge ordered that Livia Bistriceanu stay 100 yards away from the actor. The actor did not attend the hearing.
Bistriceanu, who has been twice placed on psychiatric hold, was notified of the temporary restraining order but did not appear in court for the permanent orders hearing.
---
Bakersfield doctor stalking her boyfriend dies while trying to get to him by coming down his chimney
Abstracted from various news sources
August 31, 2010 — A doctor involved in an "on-again, off-again" relationship tried to force her way into her boyfriend's home by sliding down the chimney, police said Tuesday. Her decomposing body was found there three days later.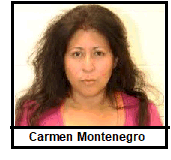 Dr. Jacquelyn A. Kotarac, 49, first tried to get into the house with a shovel, then climbed a ladder to the roof on August 25 th and removed the chimney cap and slid feet first down the flue, not realizing that the chimney shaft tapered to a width of just four inches. An autopsy concluded that Dr. Kotarac died of mechanical asphyxiation, as her lungs were unable to expand in order to properly breathe.
While she was trying to break in, the man she was pursuing, William Moodie, 58, escaped unnoticed from another exit "to avoid a confrontation" and spent the night with a friend.
Kotarac died in the chimney but her body was not discovered until a house-sitter noticed a stench and fluids coming from the fireplace Saturday, according to a police statement. The house-sitter and her son investigated with a flashlight and found Dr. Kotarac dead, wedged about two feet above the top of the interior fireplace opening.
Officials said Kotarac's office staff reported her missing August 26 th when she failed to show for work. Her car and purse remained near Moodie's house.
Firefighters spent five hours late Saturday, August 28 th , dismantling the chimney and flue from outside the home to extract Dr. Kotarac's body.
Reached by telephone by reporters, Moodie did not dispute the police's characterization of his relationship with Dr. Kotarac. Moodie, who runs an engineering consulting firm, said Dr. Kotarac was a superb internist who often provided service and medication free of charge to her patients. However, patient ratings gave her only 2 out of 4 stars with 20 ratings according to Vitals.com (later removed).
---
Oceanside woman gets probation in knife attack on her sleeping husband
December 13, 2010 —An Oceanside woman who slashed her husband in the face and nearly cut off one of his fingers as he slept pled guilty Monday to a charge of domestic violence on a spouse causing great bodily injury.
Carmen Ana Torres, 65, will be placed on probation when she is sentenced January 12, 2011, at the Vista Courthouse, said Deputy District Attorney Patricia Lavermicocca.
Mrs. Torres attacked her 56-year-old husband, Euripides, about 1 AM on August 8, 2010, as he slept in their apartment on Canyon Drive in Oceanside. It was unclear what set her off.
Oceanside police Lt. Leonard Mata said the man awoke, put a stop to the assault and left the apartment. Neighbors made an emergency call and the victim was treated at a local hospital for multiple stab wounds, Lt. Mata said.
---
Stories —2011 to present
Ontario woman arrested after seen pushing trash can filled with body parts
Abstracted from articles in Huffington Post and NPR.com
May 31, 2011 — A n Ontario woman was charged with murder after a man's body parts were found in a foul-smelling trash can she was spotted pushing down the street. Neighbors started calling police around 3 PM Sunday.
Carmen Montenegro, 51, of San Bernardino, was arrested after Ontario police discovered body parts of a man in the 30-gallon plastic trash can she was pushing and what appeared to be bodily fluids and other parts of a dismembered male corpse at a nearby house.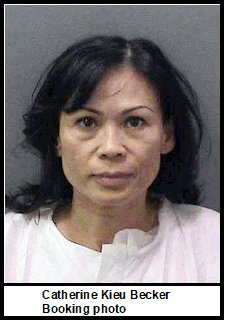 Police found a torso and legs at the address, which was the home of some of Montenegro's relatives, and later discovered a head and arms in two large flower pots that Ms. Montenegro and her son delivered on Mother's Day to another relative's address in Bell Gardens near Los Angeles.
The body parts have all been identified as Samuel Wiggins Jr., age 63, a boyfriend of Ms. Montenegro who disappeared April 20, 2011. The autopsy confirmed the body's identity through fingerprints, dentures, and unique surgical scars.
An autopsy performed June 3 rd on Wiggins' remains determined he likely died from multiple stab wounds.
Authorities believe Ms. Montenegro killed Wiggins at his home in Diamond Bar in Los Angeles County, and then transported the remains to her relative's home in Ontario, where she buried the body parts. She dug several deep holes and told relatives she was re-doing the garden. Investigators spent Memorial Day excavating property around the house.
Investigators have also discovered carpet at a home in Riverside where Ms. Montenegro was renting storage space. The carpet was in a large cardboard box that was used to deliver a sofa and is believed to have come from the victim's house.
At some point Ms. Montenegro later uncovered the body and put Wiggins' head and arms in flower pots that were delivered to relatives in Bell Gardens on Mother's Day.
A family member of Montenegro's, Matthew Bell, told reporters that he saw Ms. Montenegro in a hole in the backyard of his grandmother's house in Ontario on Sunday. He said he also saw her throw body parts in the trash can and that she offered him $5,000 to help dispose of the remains.
Instead Bell went to call police. Ms. Montenegro followed him with the trash can still pleading for help. She was arrested about 200 yards from the home. Ms. Montenegro, who listed her occupation as a clerk on police documents, has apparently lived on and off over the years in that house.
Police don't think there are other victims, "It looks like an isolated incident, but we are still looking."
Financial gain motive for murder
The San Bernardino County district attorney's office said Carmen Montenegro might have acted for financial gain in the killing of Samuel Wiggins Jr.
Investigators have surveillance video showing Ms. Montenegro using credit and ATM cards belonging to Wiggins after he disappeared on April 20, said David Hidalgo, supervisor of the district attorney's family violence unit. Montenegro also used the 63-year-old Wiggins' car in the days after his disappearance, he said.
Ms. Montenegro also told police that she had been sexually abused, invoking the time-worn "abuse excuse."
Ms. Montenegro has pled not guilty to a charge of first-degree murder and is being held on $1 million bail.
Authorities said she also has a criminal history under the name Carmen Montelongo, but charging documents in the current case list her last name as Montenegro.
Carmen Montenegro's children apparently helped dispose of her boyfriend's body
Montenegro's two adult children were arrested on June 3, 2011. Daniel Ortiz, 25, and Chanel Alicia Ortiz, 26, both of Riverside, were stopped in Rancho Cucamonga.
Chanel Alicia Ortiz, 26, was arrested on suspicion of helping her mother, Carmen Montenegro, in the murder of Samuel Wiggins.
Ms. Ortiz, and her brother Daniel Ortiz, 25, were both arrested on suspicion of helping their mother dispose the remains of their mother's boyfriend, according to Ontario police.
---
Loomis woman accused of poisoning husband
Husband stated he became ill after drinking beverage
May 31, 2011 —A Loomis woman was arrested Monday on charges that she poisoned her husband.
Deputies said that Rachel Melody Bettencourt's husband was taken to Sutter Roseville Medical Center on Monday evening after firefighters responded to Bettencourt's Tudsbury Road home.
The victim told firefighters he became ill after drinking a beverage.
Mrs. Bettencourt, 53, was booked at the Placer County Jail on charges of willful poisoning and inflicting corporal injury to a spouse. She is being held on $100,000 bail.
---
Garden Grove woman cuts off husband's penis and puts it down garbage disposal
Abstracted from story by Denisse Salazar, Orange County Register
Husband has penis cut off after he files for divorce
July 12, 2011 — A Garden Grove woman is behind bars after police say she poisoned her husband, cut off his penis and threw it in the garbage disposal because he "deserved it."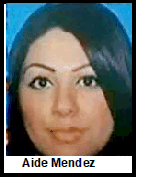 At about 9 PM Monday, officers went to a condominium in the 1400 block of Flower Street after a woman called 911 and reported a medical emergency.
The woman, Catherine Kieu Becker, 48, met officers at the door and told them her husband was in the bedroom. Mrs. Becker also told officers that he "deserved it," he said.
Officers found her 51-year-old husband tied to the bed and bleeding profusely from his groin, He was transported to University of California-Irvine (UCI) Medical Center in Orange and underwent emergency surgery. He was listed in fair condition.
Mrs. Becker is accused of using an unknown poison or drug in her husband's food to make him sleepy. She then tied him to the bed and, as he woke up, she cut off his penis with a 10-inch kitchen knife. She then tossed his penis in the garbage disposal and turned it on. Pieces of his penis were recovered and taken to UCI by police.
The victim told detectives that he believed there was something wrong with the food Becker prepared for him. Detectives took the food to be tested.
The couple married on December 29, 2009. The victim filed for divorce in May, citing "irreconcilable differences," according to court records. The couple have no children.
Police said there is no record in Garden Grove of domestic violence between the couple.
Mrs. Becker was arrested on suspicion of aggravated mayhem, false imprisonment, assault with a deadly weapon, administering a drug with intent to commit a felony, poisoning and spousal abuse. She is being held at the Orange County Jail in lieu of $1 million bail.
---
Glendale woman runs over boyfriend twice after he insults her mother
July 12, 2011 —A Glendale woman was arrested Saturday after police say she used her SUV to run over her ex-boyfriend because he insulted her mother.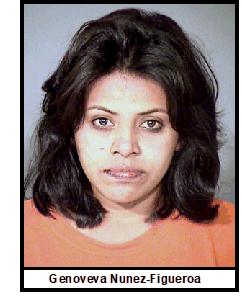 Witnesses tell Glendale police that Tangik Khodaverdian, 25, tried to run down Ludvig Gharabeigi, 32, twice on Saturday in a Smart and Final parking lot. She was traveling 30 miles per hour when she slammed her vehicle into Gharabeigi, pinning him against a wall.
Gharabeigi was taken to L.A. County USC Medical Center where he was treated for non-life-threatening injuries to his legs and back, Glendale Police Sgt. Tom Lorenz tells KTLA.
Sgt. Lorenz said Gharabeigi was able to snap a picture of the vehicle's license plate with his cell phone during the attack. That's when he was struck a second time.
Witnesses say they tried to follow the vehicle as it fled, but were unsuccessful.
Police traced the license plate to Ms. Khodaverdian and found her at her home on Raymond Avenue. They also discovered hand prints and a foot print on the bumper and hood of her SUV that matched Gharabeigi.
Ms. Khodaverdian said she backed into him when she noticed he was taking a picture of her license plate and was afraid of him, police say. She was arrested on suspicion of assault with a deadly weapon.
Later, Ms. Khodaverdian admitted she was upset with Gharabeigi because he had insulted her mother, Sgt. Lorenz tells KTLA.
---
Fresno woman stabs husband, shoots her two children and cousin after smoking methamphetamine, then commits suicide
Abstracted from story on CNSNews.com
January 15, 2012 — Police said Aide Mendez shot her two children, their father and a cousin in California's Central Valley before committing suicide. Grotesquely, she took video of herself on her iPad as she smoked methamphetamine prior to the killings.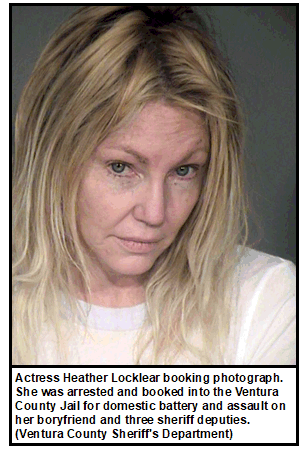 The incident happened around 6:45 aM Sunday morning at the Silver Lake Apartments on Belmont, near Minnewawa in East Central Fresno.
The children's father and only survivor, Eduardo Lopez, 33, remains hospitalized in serious condition.
Lopez was inside the Fresno apartment arguing with his girlfriend, Aide Mendez, 23, when she began her attack Sunday, police said.
Police arrived to find Lopez outside the Silver Lakes Apartment with knife and gunshot wounds, said Lt. Mark Salazar, homicide commander for the Fresno Police Department.
Officers heard a muffled shot from inside the first-floor apartment and discovered Mendez had killed herself, her boyfriend's cousin, Paul Medina, 27, as well as her two children, 17-month-old Aliyah Echeverria and Isaiah Echeverria, 3. All died from a single gunshot wound to the head, according to preliminary autopsy results released Tuesday.
A 7-year-old neighbor girl who was in the apartment escaped unharmed.
Police reported that Ms. Mendez was found in the bathroom and her children were found in the apartment's bathtub.
---
Thousand Oaks woman stalking ex-boyfriend is stuck in the chimney of his house
Abstracted from stories by KTLA5 and other sources
Breaking up is hard to do — and it's even more difficult when the ex gets stuck in your chimney.
October 19, 2014 —Genoveva Nunez-Figueroa, 30, was arrested after police found her stuck in the chimney of a home of a man who had recently ended a relationship with her.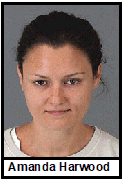 A neighbor heard the woman crying in a house in the 1900 block of Woodside Drive at about 5:45 AM and called 911. Deputies responded and found a woman trapped in the chimney.
The Ventura County Fire Department's search and rescue squad was then called to the scene and found Ms. Nunez-Figueroa stuck in the chimney about eight feet from the top. She had been there an estimated two hours, Capt. Renee Ferguson of the Ventura County Sheriff's Department told KTLA TV.
In order to free Ms. Nunez-Figueroa, the rescue crew had to dismantle the chimney and lubricate her with dish soap. She was finally removed from the chimney around 8:15 AM and was transported to a local hospital. After an evaluation, Ms. Nunez-Figueroa was arrested on suspicion of illegal entry and giving false information to police.
The homeowner, who only gave his name as "Lawrence," was away from the house when the incident happened. "It wasn't Santa Claus, for sure...Having someone in your chimney is like kind of a weird thing you wouldn't expect to come home to."
Lawrence told authorities he had met the suspect online and went out with her six times before ending things recently.
"It's actually the second attempt for her trying to access the inside of my house, from the roof," Lawrence told reporters. "Which just goes to show you, you have to be careful who you meet online."
Although Lawrence now has to deal with a dismantled chimney, Genoveva Nunez-Figueroa's family has offered to pay for the repair, saying the suspect is a good person. Her bail was set at $2,500.
In August 2010 Dr. Jacquelyn A. Kotarac, 49, died going down the chimney of her boyfriend's home.
---
Bell Gardens mayor shot and killed by his wife in domestic dispute
Abstracted from stories at KTLA.com and the Daily Mail
September 30, 2014 — To the people in the Los Angeles suburb of Bell Gardens, Mayor Daniel Crespo was a kind-hearted family man who always wore a smile on his face and worked tirelessly to help improve the lives of those in his area.
Friends and relatives report that he paid his mother's rent, and when she got sick and had to go into a nursing home two years ago he paid for that too. He was also paying for his daughter to go to college.
Mayor Crespo was diagnosed with colon cancer, a potentially terminal disease, several years ago but battled through the disease with the help of his wife after having life-saving surgery.
He and his wife were high school sweethearts who married as teenagers and had been together for 24 years. The couple moved to Bell Gardens in 1987 from Brooklyn, New York, and he became a probation officer to support his family.
So when it emerged the popular 45-year-old mayor had been shot dead by his wife during a domestic dispute shell-shocked locals united in grief.
Authorities said their 19-year-old son, Daniel Crespo Jr., had tried to intervene when the couple got into an argument in their bedroom apparently over money. After the teenager suffered facial injuries in a physical struggle with his father, Levette Crespo, 43, claimed she feared for her son's life and got her husband's gun and shot him three times in the upper torso.
Daniel Crespo was transported to a hospital, where he was pronounced dead.
Levette Crespo was briefly detained after shooting her husband at their home, the Los Angeles County Sheriff's Department said. Amazingly, she was released after being questioned by sheriff's investigators, who said no arrests would be made at the time. [EJF comment: One cannot imagine a man who had shot his unarmed wife multiple times simply being questioned then released.]
Abuse excuse
Two days after Bell Gardens Mayor Daniel Crespo was shot and killed in what authorities described as a domestic dispute, an attorney representing Levette Crespo described his client as a long-time victim of domestic violence who suffered through an "intolerable home life."
Mrs. Crespo was described by her attorney, Eber Bayona, as a devoted wife and mother who had been abused for a long time as she dealt with a "difficult and intolerable home life." However, Bayona brushed off questions as to why there had never been any calls to the police or prior allegations of domestic abuse or violence.
Daniel Crespo's brother, William Crespo, said Bayona's allegations were false and the attorney was simply trying to make his brother look bad. "My brother's not a bad man," William Crespo said, and stated that he wants Levette Crespo to be charged with second-degree murder.
The mayor was considering leaving his wife, his brother said, adding that Levette Crespo was a jealous woman. William Crespo did admit that his brother was having an affair and that his mistress was pregnant. [EJF comment: There are few saints in this world.]
---
Actress Heather Locklear arrested for domestic violence on boyfriend and assault on three sheriff's deputies
Abstracted from an article by Hailey Branson-Potts
Actress Heather Locklear was arrested at her Thousand Oaks home Sunday night on one count of felony domestic battery and assault on her boyfriend and three counts of misdemeanor battery on a peace officer, according to the Ventura County Sheriff's Department.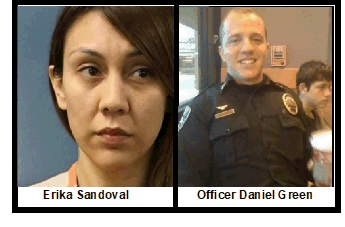 Deputies were called to Locklear's house at 9:42 PM in response to a domestic incident involving the 56-year-old actress' boyfriend, said sheriff's Sgt. Eric Buschow. Authorities did not identify her boyfriend.
"She was extremely hostile and uncooperative and at one point became combative with the deputies" and impeded their investigation, Sgt. Buschow said.
Additional deputies were called to the scene after Ms. Locklear started fighting with the law enforcement officers, he said. She physically resisted arrest, and deputies struggled to get her into a patrol car.
Ms. Locklear was arrested at 10:27 PM on suspicion of one felony count of domestic battery. For a felony charge to arise, there must be physical evidence of an altercation or a complaint of pain, Sgt. Buschow said.
She also was booked on three misdemeanor counts of battery of a peace officer after attacking three deputies.
Ms. Locklear "claimed an injury prior to our arrival" and was taken to a hospital before she was taken to the Ventura County Jail in Ventura. She had been released by Monday morning after posting $20,000 bail according to jail records.
Ms. Locklear, who is best known for such television shows as "Melrose Place " and "Spin City," was previously arrested by the California Highway Patrol (CHP) in 2008 on suspicion of driving under the influence of a controlled substance. She was seen acting bizarrely in a Montecito parking lot — driving back and forth over a pair of sunglasses and revving her engine — before driving away and stopping her car in the street.
A CHP officer found Ms. Locklear's car parked on State Route 192, partially blocking a lane, with her disoriented behind the wheel. The DUI charge was dismissed as part of a plea deal.
---
| EJF Home | Find Help | Help the EJF | Comments? | Get EJF newsletter | Newsletters |
| Domestic Violence Book | DV Site Map | DV bibliography | DV index |
| Chapter 10 — Domestic Violence Against Men In The United States |
| Next — Stories Of Abused Men In Colorado |
| Back — Stories Of Abused Men In Arkansas |
---
This site is supported and maintained by the Equal Justice Foundation.