Stories Of Abused Men In Georgia
---
| EJF Home | Find Help | Help the EJF | Comments? | Get EJF newsletter | Newsletters |
| Domestic Violence Book | DV Site Map | DV bibliography | DV index |
| Chapter 10 — Domestic Violence Against Men In The United States |
| Next — Stories Of Abused Men In Hawaii |
| Back — Stories Of Abused Men In Florida |
---
Stories here are reproduced under the Fair Use exception of 17 USC § 107 for noncommercial, nonprofit, and educational use.
If you have, or know of a story about abused men that should be posted here please send it, or a link to comments@ejfi.org.
Stories
Wife arrested for conspiracy and solicitation to commit murder of her estranged husband in Macon
Teenage boys recruited by wife to kill Fort Gordon soldier
Former police officer sentenced to life in prison for killing her husband
Woman charged in boyfriend's murder in Houston County
Death penalty sought for woman who killed husband with help of her lover in Lawrenceville
False allegations to gain advantage in divorce by Steve Cloer
Autopsy shows wife killed her Army husband then committed suicide in Columbia County
Sharon Redmond, reigning Miss Savannah, charged with murder of her boyfriend
Couple arrested after movie stirs violent clash in Statesboro
Trial opens in Perry for woman accused of antifreeze murders
A funeral, a cruise, and another funeral
Covington woman arrested for objecting to ex-husband's new marriage
Wife confesses in Henry County murder plot
Shooting tragic end to Georgia senior citizens' romance in Atlanta
Aiken woman charged in beau's stabbing death
Fulton County woman sets boyfriend afire while he is in bed
76-year-old Augusta woman charged with ex-husband's murder, four other husbands also died
Lawrenceville husband feared his wife and for good reason
Army wife accused in arson that killed kids in botched attempt to collect husband's $400,000 insurance
Domestic violence lobbyist kills husband in Atlanta just five days after they marry
Augusta woman kills boyfriend with stiletto high-heeled shoe
---
Wife arrested for conspiracy and solicitation to commit murder of her estranged husband in Macon
December 31, 1996 — Ms. Carolyn Johnson, 44-year-old mother of two teenage daughters, was arrested on December 30, 1996, and charged with criminal solicitation and conspiracy to commit murder. Earlier in the month she allegedly paid an undercover agent $5000 to kill her estranged husband, and gave the agent details on how she wanted him killed. They had been married for 24 years.
---
Teenage boys recruited by wife to kill Fort Gordon soldier
© 1997Abstracted from stories by Carmela Thomas and Sandy Hodson, Augusta Chronicle
Reproduced under the Fair Use exception of 17 USC § 107 for noncommercial, nonprofit, and educational use.
May 23 and June 3, 1997 — Richmond County Sheriff's Department investigators found Sgt. Kevin Spann dead the night of May 11, Mother's Day, at his 3805 Old Waynesboro Road home. They questioned Ms. Spann and Mr. Kelly, who was living with the Spann family, and then arrested them and three other youths.
Investigators believe Mr. Spann's homicide was his wife's idea and the motive was $300,000 in life insurance policies. Investigators believe Mr. Horne and Mr. Piazzi went to the Spann home and that Mr. Piazzi fired the fatal two shots from a .38-caliber handgun. Mr. Horne and Mr. Piazzi were to receive $5,000 from the insurance money, investigators reported.
Police initially charged Ms. Spann, Mr. Kelly, Mr. Horne and Mr. Bargeron with the crime of being a party to the crime of murder. A couple of days later, District Attorney Danny Craig said all the suspects would be charged with murder.
Michael Kelley, 20, the brother of Mrs. Spann's teen-age boyfriend, says Mrs. Spann lured his brother Larry and three other teens into a plot to slay her husband by manipulating them with drugs and sex, among other things.
Sgt. Spann, 35, died on Mother's Day after being shot once in his face and once in his chest at the couple's Old Waynesboro Road home where he lived with Mrs. Spann, her 18-year-old boyfriend Larry Kelley, and her 12-year-old son, police said.
Mrs. Spann, 31, Larry Kelley, Matthew Piazzi, 16, Gerald Horne, 18, and Christopher Bargeron, 16, all are in jail, charged in Sgt. Spann's death.
Police say Mr. Horne was with Mr. Piazzi when he pulled the trigger, but it was Mrs. Spann's idea and Mr. Bargeron and Larry Kelley helped her devise the assassination plan.
"She asked me to do it in the beginning of January...She said she had this idea to get her husband out of the way. I told her I was trying to stay out of trouble," Michael Kelley said. He said he was in jail once for a misdemeanor disorderly conduct charge and knew he never wanted to go back.
Police would not reveal the identities of the other two people who said Mrs. Spann had also asked them to kill her husband, but they are area residents, 17 and 18 years old.
Michael Kelley said he met Mrs. Spann last year when she went to work at Taco Bell on Peach Orchard Road as a manager where he was already working.
"I trained her as a crew member when she first started," Michael Kelley said.
Then, Michael Kelley said, he got his brother Larry a job there and Larry started hanging out with Mrs. Spann after work. And two weeks later, about last December, Larry Kelley moved in with her, Michael Kelley said.
"He had been living from friend to friend's since about June of 1996, when he moved from home because of problems we were having with our stepfather," Michael Kelley said.
That's one of the reasons Michael Kelley said he and his brother were high school dropouts.
"It's hard to try to work and live on your own and go to school. It gets frustrating and at the school they just give up on us after we get in a little trouble. But we were both trying to get on the right track and finish school."
When asked why his brother would live with Mrs. Spann and why he was interested, Michael Kelley said:
"I think he thought he was in love with her. I think the fact that she was older and she could give him stuff he couldn't get, like drugs, and she was sleeping with him...and (it was) a place to stay."
Michael Kelley said Mrs. Spann was a mother-figure to many of the teens. When they had problems some felt like they could talk to her and she wouldn't judge them.
"She seemed cool at first, but not anymore." Michael said Larry Kelley never used drugs before he met Mrs. Spann.
"She was giving him and the other boys acid, alcohol and marijuana," he said.
Michael Kelley said Mrs. Spann had invited him to her house. "She said she and her husband had an open marriage, and that if I was there when he woke up in the morning, he would just step over me and everybody else — that he was used to it."
Police said the Spanns were separated, but Sgt. Spann was living in a back room of the house because he was having financial problems.
Police have confirmed that the gun they believe killed Mr. Spann belonged to the Kelleys' stepfather, David Best. Larry Kelley, Mr. Horne and Mr. Piazzi have been questioned about a recent burglary at the south Augusta home of the Kelleys' parents. It took place before the slaying, but no one has been charged.
"Some jewelry was taken and a .38-caliber revolver. He (Mr. Best) didn't know the gun was missing until we asked him about it after the murder," Chief Deputy Strength said.
After the burglary a car fitting the description of Mrs. Spann's was seen leaving the area, Chief Strength said.
Mr. Piazzi's next-door neighbor, Amanda Quick, 17, said she was at a party at the Royal Palms Motel on Peach Orchard Road the Friday before the killing with some of the suspects in the slaying. The room was in Gerald Horne's name, police said.
"Gerry had a gun...he was playing with it and saying something was going to happen," Ms. Quick said. She said there were about 10 people, mostly teens at the party where there was alcohol, marijuana, and acid. Mrs. Spann stopped by.
Ms. Quick and Michael Kelley both said they had heard something was going to happen, but had no idea it would be a killing.
Police said it was the Royal Palms Motel where Larry Kelley and Mrs. Spann picked up Mr. Horne and Mr. Piazzi May 10 to drop them off at the Spann's house when they tried to kill Mr. Spann, Sgt. Spann wouldn't come to the door. The next day when they picked the boys up again at the motel and dropped them off and they succeeded in gunning down Sgt. Spann, police said.
Michael Kelley says he wonders if the boys were on drugs when they committed the crime and if the drugs had something to do with why they would be involved.
"I think she just kept getting them high until they were in the right state of mind...When you're high, you get the feeling that you can't get caught and you feel invincible," Michael Kelley said.
Police say several people they have interviewed have told them Mrs. Spann provided drugs to young people, including the suspects in her husband's death.
But police say when the teens were arrested, several hours after the killing, they were not high on drugs.
On June 2, 1997, Richmond County grand jury indicted the wife of slain Fort Gordon soldier, Sgt. Kevin Spann, and four teenagers, charging each with murder.
The indictment names Gina Lynn Spann, 31, Gerald Lewis Horne, 18, Larry Wayne Kelly, 18, Matthew Clark Piazzi, 16, and Christopher Lee Bargeron, 16. Each is charged with felony murder, malice murder, and use of a firearm during the commission of a crime — the shooting death of 35-year-old Kevin Leroy Spann.
---
Former police officer sentenced to life in prison for killing her husband
August 17, 1998, Barnesville — A former Barnesville police officer — who once headed the Domestic Violence Unit at the department — has been sentenced to life in prison for shooting her husband to death.
Tessmer claimed her husband was a violent drunk who raped her the night she killed him.
---
Woman charged in boyfriend's murder in Houston County
Abstracted from the Ledger-Enquirer
April 21, 1998 — A woman stood under a bridge and cast her fishing line into a Houston County creek, then waited for a bite. It would have been a tranquil scene, except for the gruesome sight of her longtime boyfriend's body burning nearby.
That's how law enforcement officers say they found Martha Jane Johnson, 46, who is accused of killing Joel Hutto, 56, with an overdose of prescription drugs, then trying to destroy evidence by setting fire to his remains.
---
Death penalty sought for woman who killed husband with help of her lover in Lawrenceville
November 12, 1998, Lawrenceville — Gwinnett prosecutors are going for the death penalty against an Auburn woman accused of plotting to kill her husband. Opening arguments get underway tomorrow in the murder trial of Kelly Gissendaner.
Kelly's husband, Doug Gissendaner, was stabbed to death last year in the woods near the Gwinnett-Walton county line.
Her lover, Gregory Bruce Owen, who has already pled guilty to murder, is the key witness against her. Owen testified that he killed Doug Gissendaner last year after Kelly Gissendaner urged him to. Owen testified that Mrs. Gissendaner came up with the idea, provided the murder weapon, and helped stage the cover-up.
Kelly Gissendaner allegedly wanted her husband out of the way so she could be with Owen.
---
False allegations to gain advantage in divorce by Steve Cloer
At first I didn't believe the stories were true. It wasn't that I thought the stories I heard were lies or the people telling them were not being truthful, but the rational and logical areas of my mind wouldn't let me believe them. After all, this is America, synonymous with freedom, civil rights and justice. I discounted the stories as unusual situations or atypical. Then, I began to meet more people who told similar stories. I still could not rationally believe them. Their stories didn't seem real. How could they be factual? Certainly something would have been done about it if any of these stories were true.
Because of the erratic behavior and problem drinking by my wife, I was warned many times to expect to become an actor, a victim in one of these stories. Still it was too unreasonable for me to imagine. Too far fetched to believe. I did not disbelieve the people who told me of their parts in these stories. However, reason would not allow me to believe the stories could be true. It was a shock my beliefs could not recognize. "This is America," I thought, "Millions of American men and women have sacrificed, some giving their lives to guarantee my freedom, rights and justice." "You are innocent until proven guilty." "Due process!" my beliefs echoed. The phrases of our freedom stuck in my mind, implanted continuously since childhood. I recalled the phrase "with liberty and justice for all." I remembered saying that phrase thousands of time growing up, as all school children in America had each morning in their classrooms and many other places. As my son does now at each of his Boy Scout meetings. Certainly there is "liberty and justice for all" in America?
I was coaching my son's soccer team one Saturday when his mother came by the field and convinced him to leave with her after practice. While she was there waiting for the practice to end she was talking on her cell phone with a very serious, business like demeanor. I went on home alone, instead of going to eat at one of my son's favorite places with him, as we usually did after soccer practice.
Shortly after I got home there was a knock at my door. I peered out the window and could see two sheriff's deputies. My first thoughts were that someone had been hurt. Naively, with curiosity, I answered the door.
Their first words set my mind numb. After I heard the initial words " Domestic Violence Complaint" I could only hear a few of the words they said, and they were mixed in the racing of my numb mind. They told me they were here to serve me.
My thoughts raced, searching for the reasons, the source, the cause. There were none I could attribute to this ridiculous charge.
The deputy read on. I could still not hear his words. Life had immediately become a slow motion fog, the warnings of the stories I had heard rang in my head as the deputy read.
Some neighbors, seeing the sheriff's car, had gathered across the street, watching and listening as the deputy talked loudly. When he finished he asked: "Do you understand this?" I had no idea what he had just said. I answered, "No. I hardly heard a word you said." The deputy very loudly repeated:
• "If you come near your residence you will be arrested."
• "You can have no contact with any of the members of your family, no phone calls, no letters, no emails, no notes sent through a third party, you can't go to your children's school to see them."
• "Violate any of this and you will be charged with a felony."
• "You have twenty minutes to pack some clothes."
The sheriff went on, my mind went numb again, not hearing his words. I interrupted, "What is this about?" He answered, "Your wife has filed a family violence complaint against you." "For what?", I asked. "You can read it in the complaint we'll give you when you leave here," was his answer.
The two sheriff deputies followed me throughout my house, inspecting my every move and examining each item I chose to take with me. After a short while one deputy hurried me along saying, "Finish up, we have several more places to go." After I packed a few items they escorted me to my vehicle, took the keys to my house, workshop, and other vehicle, and, with the threat of arresting me if I returned, watched while I drove away. For a moment I felt that I knew what it was like in 1940's Europe, the authorities had come to my house with no evidence or proof of any wrong doing and forced me from my home and family without any pretense of a hearing or trial.
I drove to an all night restaurant and stopped in the parking lot, shaking, feeling like I was in a dream. My mind was engulfed in a mental fog, working in slow motion, churning with a thousand images running through it. I tried to read the complaint, but I had to read each word or sentence several times before my mind would concentrate enough to grasp the meaning.
The complaint was signed by Judge Gene Reeves, who I had never seen nor heard of before.
I sat in my car all night, staring out the window, unable to sleep, unable to stop the tears. I felt like a man without a country. I was instantly transformed into a homeless person with no access to my child, my belongings or my means of supporting myself. This was the first of many similar nights to follow.
As soon as I was able to concentrate on the complaint, I began to piece things together. I remembered that ten days before my wife had pulled up into the driveway and came out to my shop where I was working. It was apparent to me that she had been drinking and she had our 7-year-old son with her as she commonly took the boy out with her driving while she was drinking! She was angry, as she frequently was when she indulged in her frequent drinking bouts.
I noticed her angry behavior and was expecting her to become physically violent, as she had many times before when she was drinking and angry. To protect myself, and save my son from observing more family conflict, I closed and locked the workshop door to prevent her entry. I was trying to avoid another one of her drunken verbal and physical attacks. Her primary statement in the complaint was that I pushed her during this incident.
Prudence and the law allow self-defense when assaulted, and leaving the conflict is strongly recommended. The law considers it child abuse when children are exposed to family violence.
Previous to this incident I had repeatedly endured verbal abuse from her when she was drinking, demands that I not associate with my friends, accusations when I wanted to leave the house, and she consistently tried to alienate our son from me.
She frequently became belligerent as a result of the alcoholic binges. That led to numerous incidents of her pushing, slapping, punching, kicking, and throwing things at me.
Despite her repeated abusive behavior I had never reported her. I found the idea of my son's mother enduring the humiliation of being taken to jail repugnant. How could I allow my son to bear the effects of his mother being taken by the police?
From the stories I had heard from other men I felt no one would listen to me, a man, even if I made a report. If I did report her, and she was arrested, I knew she would likely seek revenge by telling my son how I had sent Mommy to jail. Her intentions were consistently to punish me by attempting to further alienate my son from me as she had already been actively doing. She had already successfully alienated my stepdaughter.
At home I had emails written by my wife to her friends describing how she had hit or kicked me, video tapes of her aggressive (a suggestion from the police), abusive, threatening physical behavior toward me. I had also kept phone contact information of people who had witnessed her abusing me, a police report filed when her mother called me on the phone and threatened to "blow me away." But, conveniently for her, after she reported me I was not allowed into my house to retrieve these things before the court date. Even my being near my own house would result in an arrest and a felony conviction.
In the papers I was served there were several complaints other than the workshop incident, all fabrications. One such complaint was that "I held her arms," neglecting to mention that the reason I "held her arms" was to keep her from continuing to hit me during several incidents where she had been drinking. In my wife's deposition, taken after the time these alleged incidents took place, there was naturally no mention of any of these drunken affrays. In fact, in the deposition my wife referred to me as "pretty perfect" when questioned about my behavior.
The compliant the sheriff served me with required that I be evaluated by a court-approved psychologist. I made an appointment, paid the fee, and attended the evaluation. I took written tests and underwent a verbal interview. The evaluation stated that there was no indication of a violent potential and that any further treatment or evaluation was not prescribed.
I went to court the first time in my life expecting serious consideration of the allegations to be examined by the judge. After all there is "justice for all" in America. A judge who cared about his duty and who stood for justice would expose the truth. The judge would have fairness, justice and the best interest of my son in mind. My thinking was that no responsible person would advocate a drunken woman becoming violent toward a father in front of the child, especially a person in such an esteemed position as a judge.
My wife had no proof or evidence of any kind to indicate that any violence took place. She had no police reports, no medical reports, no witnesses, no pictures of bruises or scrapes, nothing!
I attended the court hearing at Gwinnett Justice Center, 75 Langley Drive, Lawrenceville, Georgia 30045, telephone: (770) 822-8000, Case Number 00-A-08605-0, in front of Magistrate Judge Robert Mitchum. My lawyer advised me to play down anything that happened that would be considered violence because, no matter who was guilty, the man would be the one put out of the house.
I made a mistake. I told the truth instead.
During the hearing I was rushed through a busy court system. The judge commented "We have a lot of people here and I want to finish and get home in time for dinner." The judge looked at me and told me, "Give me your Readers Digest condensed version of what happened." The judge read my wife's list of complaints. He didn't ask me, " Did you do this?" What is your side of the story?" "Do you dispute these allegations?" I started telling my side of the workshop incident. The judge started writing up the order before I had hardly begun my story. The Judge appeared to listen to everything my wife said and ignore anything I presented. The psychological evaluation was never brought up. The judge told me, as he had told others that day, "It's only for six months," seemingly justifying his decision, as if getting thrown out of your house and work for six months was a minor inconvenience.
The judge took the usual course of "When in doubt, throw him out." It appeared he never even considered that the woman might have been the aggressor. I was removed from my home where I made my living in my workshop and home office. I was forced to pay my abuser $500 a month and to make the $950 house payment. I was ordered to pay her credit card bill. I was not allowed near my house under threat of a felony conviction.
The 5 th and 14 th Amendments of the United States Constitution, which requires that no State shall "deprive any person of life, liberty, or property, without due process of law, or deny to any person within its jurisdiction the equal protection of the law," was cast aside and ignored for both my son and myself.
My wife had lived in the same house with me for ten days after my "violent act" before she filed her complaint. She had several friends and relatives in the area but apparently didn't feel terrified enough of me to flee to one of those places in that ten days. Later, my son's guardian ad litem (a court appointed person to investigate the children's situation and recommend custody, typically a crony of the judge) stated in court and in a report that she found it strange that the complaint was filed ten days after the supposed incident. It was clear the guardian ad litem was very suspicious about the allegations. My wife's lawyer invented the excuse that: "She couldn't get a hold of me to find out what to do for those ten days."
Days later I went to the court clerk's office and looked through the case file. The judge had a paper in the file he was apparently using to take notes as my hearing took place. The notes were incorrect on several subjects; such as I prevented her from coming in the house (not the workshop). The paper was covered with doodles, indicative of the disinterest to find the facts the judge showed in my case and reflects the boredom and disinterest the judge had with the whole procedure.
Because I worked out of the workshop at my house I suffered a loss from several projects I was working on that I could not finish. That cost me thousands and damaged my company's reputation. To pay everything the court ordered I would still have been $33 a month short after I paid my entire average monthly income. But I was barred from the shop where I derived that income.
Most importantly, my son was deprived of a very good and active father with whom he had a strong, close relationship. All this with no evidence whatsoever! I was able to see my son only because the guardian ad litem recommended 50/50 shared custody, one week with me and one week with the mother. This didn't seem to indicate that I was a violent threat from the guardian ad litem's perspective. However, for this to be allowed I had to secure an appropriate residence. The cost of this residence was $1,400 a month, a one-room motel, for eight months on top of the $950 house payment and $500 support I was forced to make.
While I was out of the house, my wife pillaged my belongings, financial documents, business papers, and computer data. She took what she wanted including $7,200 from the company account. She removed my property from the house, slandered me to the neighbors and friends, and continued actively attempting to alienate my son from me.
The effect on my son was immediate. He had been on a soccer team for five seasons but quit playing because, according to comments his mother made to him: "It is too much trouble and it is too expensive." In his second year with Boy Scouts he showed no progress with activities involving parents. He stopped doing the things he and I had enjoyed together that provided exercise; walking to school, riding bikes, hiking, soccer, and more. These physical activities were replaced by his mother with watching cartoons and playing Nintendo. My son immediately gained weight, which his young peers teased him about.
The year before, when he was in first grade and I was in the house, he was recommended for the gifted program. In the second grade, with me out of the house and unable to see him regularly, he was recommended for summer school for failing several subjects.
This situation didn't have anything to do with the family violence associated with my wife's drinking binges. It had to do with control. It had to do with the impending property settlement. It had to do with a future court hearing and judgment. It was the only way to get me out of the house that my wife hoped would become hers. The charge of domestic violence against me was nothing more than a way to place a face card in a hand that was yet to be played. This was a calculated move by a woman that was experiencing her third divorce, as well as being coached by her mother who had involved herself and assisted her three daughters in a total of seven divorces.
The divorce that followed effectively used the "Domestic Violence Conviction" to maximum advantage. The divorce and the results of it were even more devastating than the domestic violence case. In the divorce I was permanently forced from my home, prevented from seeing my son, and forced to pay my accuser, all with no evidence.
If someone came to anyone's house with a gun and forced them from it, prevented them from seeing their children, and forced the occupants to pay the intruders money, this would be considered a crime of great brutality and abuse, exploitation, greed, vengeance, and a miscarriage of justice.
Since this happened to me I have met many men falsely accused of domestic violence. The number is surprising. The motivations for the accusations are the same; for the wife to gain control over the property and finances and to degrade the living standards and the emotional strength of the man to the point where he is at the mercy of the wife, her lawyer and the court. I have seen men who were forced out of their house because of false accusations living in their cars, homeless, or accepting the favor of friends or of a church for a place to stay. These men have no money and are unable to see their children. Some of these men have committed suicide. Some have done worse.
I've learned that domestic violence accusations are widespread. I spent the better part of a day recently in the clerk's office at the courthouse. There was a steady stream of women coming into the clerk's office for domestic violence complaints. All were women. Not one man came in even though statistics show women initiate or participate in the violence in 50% of these incidents. The women were told to wait until 1:30 PM that day and then they could go to the magistrate judge's court and he would look at their complaint. At 1:30 there were about eight women in the court waiting to have the magistrate look at their complaint. The judge came in and asked each what her problem was and filled out the complaint as the women told him their story.
He signed all of the complaints without further question or any proof whatsoever, like he was handing out Halloween candy.
I went back to the clerk's office again and looked at the calendar for domestic violence hearings. I noticed hearings on Tuesdays, Wednesdays and Fridays. When I'd had my hearing, about a year and a half before, they were only having them on Tuesdays. I asked why the extra days and she informed me that the cases have grown from about 20 per week to anywhere from 50 to 80 per week at present.
In my experience, domestic violence laws produce a misuse and abuse of the system by lawyers and unhappy spouses to gain power, increase financial gains, and attain vengeance. Although men are commonly victims of domestic violence, the laws, attitudes, resources and actions dealing with family violence greatly favor women in a way detrimental to men. Domestic violence laws are weapons of mass destruction in the divorce and custody wars. A woman can be assured of an ally in the judicial system to assist her in abusing a man. The judiciary has hardened their hearts against men, and fathers in particular.
The imbalance and injustice of the family violence laws and attitudes result in the continued degradation of the foundation of the American society, our families. The day has come when the multitudinous cries of "wolf" dilutes the pleas of those few who are truly abused. Our society is already undermined by internal strife such as this between families and government. The misuse of family violence laws isn't just an issue of one person, men in general, or noncustodial parents, this is an issue of the survival of our society.
Email: sacs1@mindspring.com
---
Autopsy shows wife killed her Army husband then committed suicide in Columbia County
Abstracted from an article by Valerie Rowell
Columbia County Bureau, Augusta Chronicle
Thursday, August 7, 2003 — Autopsy results indicated that an Evans couple found dead in their apartment was a homicide-suicide.
The bodies of Army Capt. Kenneth Anderson, 40, and his wife, Linda Bualat Anderson, 34, were discovered by Columbia County sheriff's deputies late Tuesday, August 5 th , in their Wedgewood Park apartment on Old Evans Road.
Deputy Coroner Vernon Collins, who traveled Thursday with the bodies to the Georgia Crime Lab in Atlanta for autopsies, said Mr. Anderson's death is ruled a homicide, and his wife's death is a suicide, both by gunshot.
Capt. Anderson died from gunshot wounds to the chest and neck. Mrs. Anderson died from a self-inflicted gunshot wound to the chest. A .38-caliber handgun was found at the apartment, Mr. Collins said.
Prior to his murder Capt. Anderson was the commander of Company A, 551st Signal Battalion at Fort Gordon, said Marla Jones, a civilian public affairs officer for the post.
At the time of the killings, Linda Anderson's 10-year-old daughter was away with a family friend. The girl was taken into custody by the Department of Family and Children Services before being released into the custody of her biological father, Mr. Collins said.
Reach Valerie Rowell at (706) 868-1222, ext. 110, or ccchron@augustachronicle.com.
---
Sharon Redmond, reigning Miss Savannah, charged with murder of her boyfriend
Abstracted from articles in Savannah Morning News
Attorney, family, and friends accompany reigning Miss Savannah as she surrenders to police after boyfriend dies Friday morning.
December 20, 2003 — Sharon Nicole Redmond, 21, surrendered herself to Savannah-Chatham Metropolitan Police late Saturday morning after being charged with the murder of Kevin Shorter, 25, of Savannah.
Ms. Redmond, the reigning Miss Savannah, and an English teacher at Beach High School, was first arrested at her Wilmington Island residence on December 17 th after shooting Mr. Shorter at least once in the lower extremity of his body in front of 5 Rice Mill Lane after an altercation.
Kevin Shorter died Friday morning about 10:30 AM, but police were not informed of the death until 6 PM.
---
Couple arrested after movie stirs violent clash in Statesboro
March 12, 2004, Statesboro (AP) — A couple who got into a dispute over a theological point after watching the movie "The Passion of the Christ" were arrested after the argument turned violent.
The two left the movie theater last week debating whether God the Father in the Holy Trinity was human or symbolic, and the argument heated up when they got home.
"It was the dumbest thing we've ever done," Melissa Davidson said.
Melissa, 34, and her husband Sean Davidson, 33, were charged with simple battery on March 11, 2004, after the two called police on each other. They were released on $1,000 bail.
According to a police report, Melissa Davidson suffered injuries on her arm and face, while her husband had a scissors stab wound on his hand and his shirt was ripped off. He also reportedly punched a hole in a wall.
"Really, it was kind of a pitiful thing, to go to a movie like that and fight about it. I think they missed the point," said Gene McDaniel, chief sheriff's deputy.
---
Trial opens in Perry for woman accused of antifreeze murders
Abstracted from stories by Lisa Sweetingham, Court TV
Reproduced under the Fair Use exception of 17 USC § 107 for noncommercial, nonprofit, and educational use.
In Georgia, only two men have ever died by antifreeze poisoning — police officer Glenn Turner in 1995 and firefighter Randy Thompson in 2001. Now, the woman both men loved is facing a murder trial for Turner's death.
April 10, 2004 — Testimony began Friday in the trial of a Georgia woman accused of murdering her husband by feeding him antifreeze and suspected of killing her lover six years later the same way.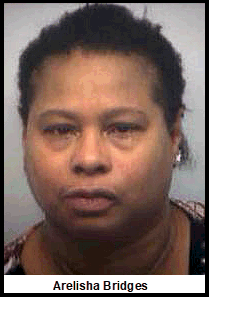 Julia Lynn Turner, 36, is charged in the 1995 killing of her husband, Cobb County police officer Maurice Glenn Turner, 32.
Turner, a former 911 operator, is also a suspect in the 2001 antifreeze-poisoning murder of her lover, Forsyth County firefighter Randy Thompson, 31, with whom she had two children. Both men's deaths were initially ruled heart failure, but later changed to homicide when medical examiners found they both had died from poisoning by ethylene glycol, a fatal substance in antifreeze and other industrial products.
Prosecutors described Turner as a woman who wooed her husband with expensive gifts, committed an adulterous affair soon after the two were married in 1993, and then murdered him for his insurance money in 1995.
Before his death in March 1995, Glenn Turner was admitted to the emergency room complaining of flu-like symptoms, but he was released after receiving an IV of fluids and anti-vomiting medication. Lynn found him dead in his bed the next day, but no foul play was detected, so no further investigation was done beyond an autopsy.
Six years later, Randy Thompson died shortly after visiting the emergency room with the same symptoms. His death was also initially ruled heart failure, but when a Georgia Bureau of Investigation medical examiner found calcium oxalate crystals — the telltale sign of ethylene glycol poisoning — in Thompson's kidney tissues, authorities exhumed Glenn's body and found that he had also died from ethylene glycol.
Because of the similarities of the deaths, the court ruled that jurors may hear evidence about Randy Thompson's death and his relationship with Lynn, even though she has not been charged in his murder.
Signal 63: Officer down
The prosecution's first witness, a businessman and close friend of Glenn Turner, told jurors that during the couple's courtship, Lynn gave Glenn many expensive gifts, including snakeskin boots and matching snakeskin belt, World Series tickets to see the Atlanta Braves and several bottles of expensive liquor.
But when the two were married, his wife's spending caused the couple such financial distress that Glenn Turner took a second job for $7 an hour at a Chevron station, Donald Cawthon testified. It was there in February 1995 Cawthon last saw his friend.
During that meeting, Cawthon said Glenn confided to him that he and Lynn had not had sex for the past year and had slept in separate beds since six months after the honeymoon. At the time of the discussion, Lynn was reportedly out of town, attending a race in Daytona with her new boyfriend, Randy Thompson.
Cawthon said that Glenn Turner told him, "When she gets home tonight, we're going to work it out. I want to work my marriage out. I love her, but I can only take so much."
A few days later, Cawthon said he called Glenn after hearing he'd visited the emergency room. "I said to him, 'Hey Fat Boy, what'd you do? Eat too many doughnuts?'" Cawthon testified. "Fat Boy" was an affectionate nickname for the 6-foot-3-inch officer, whose weight sometimes climbed to 240 pounds.
Glenn told him that he thought he had the flu but when his nose started bleeding he went for treatment and was feeling better.
But the next day, Cawthon got a signal "63" on his pager, indicating "officer down." After the funeral, Cawton said he never saw Lynn Turner again.
A funeral, a cruise, and another funeral
Jurors also heard from Glenn Turner's sister, Linda Hardy, who completed her emotional testimony that began Wednesday.
Hardy had testified that when Glenn died, Lynn was "adamant that she did not want her name listed as Lynn Turner" in the obituary that listed Glenn's wife as "Julia Turner."
"No one knew her as Julia," Hardy said. " She said she didn't want the police and news media getting ahold of her name." Presumably, she also didn't want her boyfriend at the time, Randy Thompson, and his family to learn that she had lied about being divorced while she was spending weekends and holidays with them.
Linda Hardy also testified that during her brother Glenn's funeral, Lynn said, "I gotta get the hell out of here," a statement that other witnesses also have said they overheard.
Jurors heard details about a cruise that Turner and Thompson took with another couple three months after Glenn Turner's death.
The couple, Samantha Garman Butler and Terry Pruitt, each testified that Lynn planned the trip for Randy Thompson's 26 th birthday.
"We said we didn't have the money for it so she offered to pay," Ms. Butler told jurors.
Terry Pruitt said Lynn Turner laid out about $2,400 for their portion of the cruise, and that the group took a limo to Miami to board the ship. They cruised to St. Thomas, the Bahamas and Puerto Rico during the seven-day vacation.
Samantha Butler testified that although she had lost touch over the years, she called Lynn Turner after hearing about Thompson's death.
Ms. Butler said that the Lynn Turner told her that the night before Randy Thompson passed away, he was feeling sick, so she had given him either soup or Jell-O, and left when he went to bed. Ms. Turner and Mr. Thompson were no longer living together at the time.
Guilty
On March 24, 2007, Lynn Turner was found guilty of murdering her boyfriend Randy Thompson. She was already serving a life sentence for the murder of her husband, Glenn Turner.
---
Covington woman arrested for objecting to ex-husband's new marriage
May 13, 2004 — A Georgia woman was arrested when she did not hold her peace at her ex-husband's wedding.
Shirley Darlene Kent, 27, was arrested for terrorist threats and actions on April 29, 2004, when she berated her ex-husband Willie Cosby in the Newton County Courthouse hallway and allegedly threatened to kill him. Police said Ms. Kent was upset about Mr. Cosby's new marriage and wanted to discuss issues involving their three children with him.
According to a police report, the incident began when Shirley Kent began pulling on Willie Cosby's shirt as he sat on the courthouse bench with his new wife-to-be and escalated when she allegedly threatened his life. After Ms. Kent's arrest, Cosby's wedding went forward under police protection.
---
Wife confesses in Henry County murder plot
© 2005 by Eric Stirgus, The Atlanta Journal-Constitution
Reproduced under the Fair Use exception of 17 USC § 107 for noncommercial, nonprofit, and educational use.
February 2, 2005 — Melissa Blankinship once pledged to love her husband, Johnnie, for the rest of her life. But on Tuesday, she stood in front of a Henry County judge, pleading guilty to plotting his murder.
"I was sick. I want to thank God that nothing happened to Johnnie," she told the judge as tears rolled down her cheeks.
Johnnie Blankinship's eyes also welled with tears as Melissa made her statement. When it was time for him to speak, Johnnie warned the judge not to be swayed. "She's fooled me," he said. "She's fooled a lot of people."
The judge, Hal Craig, sentenced the 37-year-old mother of five to two years in prison and eight years' probation. The judge agreed that there were mitigating circumstances for Melissa Blankinship. Johnnie Blankinship looked to his family and said, "You're kidding me."
Melissa Blankinship was arrested last June on attempted murder, criminal solicitation and other charges. Prosecutors said she sought a hit man after her husband asked for a divorce so she could collect on a $500,000 life insurance policy. Her husband took out the policy on himself shortly after they married in July 2003.
She approached her ex-husband, Lloyd Walls. He referred her to an undercover Georgia Bureau of Investigation agent. They met in a Wal-Mart parking lot, where authorities say she gave the supposed hit man a color picture of her husband, a sawed-off shotgun and $10,000. Melissa Blankinship was arrested two days later.
Melissa's attorney, Steven Lister, has said that his client was physically abused by Johnnie Blankinship, an accusation he denies. Psychologist Jack Farrar testified that Melissa suffers from postpartum depression, a personality disorder and battered women's syndrome, a condition from her prior marriage.
Farrar and the defendant's mother, Patricia Goss, insisted that Melissa Blankinship was not herself when she tried to have her husband killed.
"I'm so sorry for any pain I have caused my family or my husband's family," Melissa Blankinship told the judge. "I hope they can forgive me."
For Johnnie Blankinship, it is not so easy to forgive. He said he lives in fear of his wife, whom he's trying to divorce. "I asked the woman for a divorce," he said, "not to be murdered."
---
Shooting tragic end to Georgia senior citizens' romance in Atlanta
Abstracted in part from article by Greg Bluestein, Seattle Times
June 26, 2005 — Furious that their romance was ending, a 78-year-old great-grandmother shot her 85-year-old former beau, Herman Winslow, to death as he read the newspaper in a senior-citizens home on June 10, 2005, police said.
"I did it and I'd do it again!" Lena Driskell yelled to officers when they arrived at the home according to testimony. Police said she was wearing a bathrobe and slippers, waving an antique handgun with her finger still on the trigger.
She is accused of plotting the shooting of Winslow because she was angry that their yearlong romance was ending and he had found another companion.
After the nasty breakup with Winslow, she kept showing up uninvited at his apartment in Hightower Manor, the complex for seniors where they lived, Detective D.B. Mathis said. A security guard tried to calm her down, but Driskell drew her gun, pressed it to Winslow's head and fired up to four times, Mathis said.
Driskell was released on a $25,000 bond and placed under house arrest after a hearing Friday. Fulton County Magistrate Richard Hicks stipulated she must wear an ankle monitor and live with her granddaughter Lena Holt. [EJF note: Here the bond for first-degree premeditated murder by a woman is a mere $25,000, yet we continually here of men being held in jail on minor domestic violence charges because bond has been set at $100,000, $250,000, and, in one case, $1,000,000.]
At the hearing Friday, defense attorney Deborah Poole stressed Driskell's clean criminal record and said she had had the gun since 1957. "She's not a threat to anyone," Poole said.
"I don't want her on the streets," Hicks said. "Who knows how many other guns she has?" [EJF note: Yet he let her out of jail on just a $25,000 bond for first-degree murder!]
She was later tried, found guilty of murder, and sentenced to life in prison.
Yet in August 2008 she was granted a new trial on the basis that her defense attorneys were ineffective during her original trial. Fulton County Superior Judge Ural Glanville stated that Ms. Driskell's previous attorneys had not objected to key testimony and had not pressed for a manslaughter charge that would have carried a lighter sentence.
---
Aiken woman charged in beau's stabbing death
December 29, 2005 (AP) — Georgia police say a Howard University law student from South Carolina stabbed to death her 24-year-old boyfriend in Duluth.
24-year-old Adrienne Emily Hickson, of Aiken, was arrested Christmas Day and charged with murder in the death of Shawn Washington of Chattanooga, Tennessee.
The couple met at Tennessee State University in Nashville and moved to the Atlanta area after college.
A friend of Washington, Monique Doss, says she and her boyfriend waited outside Washington's Duluth, Georgia, apartment December 21 st while Washington told Ms. Hickson to gather her things and leave.
Doss says Washington returned ten minutes later, bleeding. Ms. Doss said Shawn Washington said Ms. Hickson had stabbed him.
Police say Ms. Hickson found out Washington died when she went to the hospital to visit.
---
Fulton County woman sets boyfriend afire while he is in bed
Staff writer Christopher Quinn, Atlanta Journal-Constitution
December 2, 2006 — A Fulton County woman doused her boyfriend with gasoline then set him on fire while he was in bed early Saturday, police said.
The woman, 39-year-old Cynthia Covington, was also burned, said Cpl. Gary Syblis of the Fulton County police. Both are in Grady Memorial Hospital. No charges have been filed.
Syblis said Bobby Thompson, 50, of Marly Drive in south Fulton came home from work about 6:30 AM and went to bed in the residence he shared with Ms. Covington, police said.
Cynthia Covington threw the fuel on him and lit it for reasons not yet known, Syblis said. Thompson was burned in the crotch, arms and face.
The flames spread to the house, damaging the room. The fire department put the fire out. Police have been called to the residence previously to resolve domestic disputes, Syblis said.
---
76-year-old Augusta woman charged with ex-husband's murder, four other husbands also died
June 17, 2008 (CBS) — A 76-year-old former wife has been charged in Augusta with hiring a hit man to gun down Harold Gentry, one of her ex-husbands.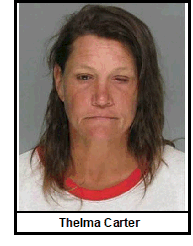 It's a cold case that has taken 20-years to solve. After arresting Betty Neumar, authorities realized that five times since the 1950s, she was married, and each union ended with the death of her husband.
Authorities say they've notified law enforcement officials where Neumar is believed to have lived with the men.
So far, no one has said whether the deaths are suspicious, but some officials are reopening the cold cases.
Harry's brother, Al Gentry had been showing up for years at the sheriff's office and talking to anyone who would listen about the case.
His brother's body, with several gunshot wounds, was found inside the couple's home on July 14, 1986.
Neumar, who was out of town the day her husband was killed, showed no emotion when she got back. Al Gentry said when she pulled up to the house that was surrounded by flashing lights and filled with police officers, she blurted out that she had been in Augusta, Georgia the previous night, before he even said a word.
Al went on to say, "If she had gotten out of that car with tears in her eyes and asked me 'why would anybody kill Harold,' I would never have suspected her at all."
Ms. Neumar was released from the North Carolina jail where she had been held since May on October 16, 2008, after posting a $300,000 bond.
Betty Neumar has also been charged in North Carolina in the death of her fourth husband. Florida and Ohio investigators are looking into the deaths of other men who had ties to Ms. Neumar, particularly her third husband and only son. She is also under suspicion for the murder of her first and second husbands as well.
Betty Neumar reportedly died at the age of 79 on June 12, 2011, or early on the morning of June 13th in Charlotte, North Carolina. She had been free on $3000,000 bail after being arrested on three counts of solicitation to commit first-degree murder in the 1986 death of her fourth husband, Harold Gentry. Her trial had been postponed numerous times since her arrest in 2006.
Sheriff Rick Burris of Stanley County, North Carolina commented on Mrs. Neumar's death, stating "We're going to make sure we examine the death certificate."
---
Lawrenceville husband feared his wife and for good reason
Abstracted from story by Andria Simmons, The Atlanta Journal-Constitution
Shooting death: Lawrenceville couple had 'extensive domestic history,' police say. In June, magistrate issued futile six-month mutual protective order.
August 16, 2008 — "Somebody's going to get hurt in the house." Those words were penned 10 weeks ago by Gary David Earls in requesting a temporary protective order against his wife. On August 14 th she was charged in his murder.
Police say Evelyn Fields-Earls, 52, shot her husband in the head Wednesday night at their home on Amelia Grove Lane in Lawrenceville.
Earls' daughter found him lying on the floor and called 911, according to Cpl. Illana Spellman, a Gwinnett police spokeswoman. A witness told police Earls' wife was seen walking away from the house shortly after the shooting.
Court records show Earls, 55, filed for a divorce once in 2006, only to have the case dismissed when both he and his attorney failed to show for a hearing. He filed for divorce a second time in April 2008.
By late May, things had apparently gotten so bad between the couple that "all we do is fight all the time," Earls wrote in a petition for a temporary protective order. He also stated that Fields-Earls had made numerous threats to harm him, including placing knives around the house and threatening to throw hot water on him.
"I am afraid that something is going to happening (sic) to me and I would like for something to be done, because it is out of hands (sic)," Earls said.
Just four hours later, Fields-Earls filed a similar petition seeking protection from her husband claiming Earls twisted her arm, struck her in the face and broke her cell phone.
She said the assault came after Earls found out she had filed a temporary restraining order against his 30-year-old daughter and had the daughter evicted from their house, court records show. [Evelyn's actions, and probable false claims against her husband, are typical of the abuse of restraining orders and demonstrate the futility and failures of such orders.]
Gwinnett County Magistrate Gene Cantrell threw out Fields-Earls' request for a temporary protective order against Earls' daughter. However, the magistrate did put in place a six-month mutual protective order on June 3, 2008, for the husband and wife that supposedly prevented the couple from contacting or coming within 100 feet of each other except when handling matters related to their pending divorce.
A temporary protective order "is not something that can provide absolute protection," Chief Magistrate Judge George Hutchinson said. "It's just a piece of paper. It's not going to stop violence if somebody is willing to violate the order." [Reality is faced too late.]
Hutchinson said people who are in danger of family violence should also develop a personal safety plan. "These are oftentimes very volatile situations that occasionally result in this sort of final conclusion." [And getting a restraining order may be the catalyst that triggers the event.]
---
Army wife accused in arson that killed kids in botched attempt to collect husband's $400,000 insurance
© 2008 MSNBC and the Associated Press
November 22, 2008 — An Army wife stands accused of setting her apartment on fire in Gainesville in a botched an attempt to collect on her husband's $400,000 insurance policy when he survived and her two children died instead, a federal prosecutor said.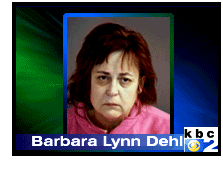 Billi Jo Smallwood, 35, was denied bond at a Friday hearing in northeast Georgia, where she appeared on federal charges of damaging government property by fire.
"She set fire to her own home in hopes of killing her husband and wound up killing her kids," Assistant U.S. Attorney Stephanie Gabay-Smith said.
The May 2007 fire at the Fort Campbell Army post on the Tennessee-Kentucky border killed 9-year-old Sam Fagan, and 2-year-old Rebekah Smallwood.
Smallwood's husband, Army Spc. Wayne Smallwood, crawled out of a second-level window and suffered a leg injury when he jumped. Their toddler daughter, Nevaeh, was not injured.
U.S. Magistrate Susan Cole said she denied bond mostly because Mrs. Smallwood was a flight risk. The indictment against her was released Tuesday and she appeared in court in northeastern Georgia, where she has family. She will likely be transferred to Kentucky next week for a December 10, 2008, arraignment.
"At this point the evidence appears strong against Mrs. Smallwood," the judge said. "It's a heinous crime that's alleged."
Troubled relationship
Matthew Cummings, a special agent with U.S. Army Criminal Investigations Division, testified that investigators determined gasoline was poured on the floor in the living room of their apartment.
He said Billi Jo Smallwood suffered second- and third-degree burns, but they were consistent with someone who set a fire. He said doors in the home had been locked from the inside and smoke detectors had been removed.
Cummings said the husband had a $400,000 life insurance policy and the investigation showed the couple's relationship was "rocky" and she was "concerned with his abuse of alcohol and drugs."
Just before the fire was set, the couple had returned from a trip to Georgia and had only $17, the agent said. She was aggravated that her husband had gone out earlier in the evening to a VFW club bar.
Here to support my wife
Smallwood's family members stood and identified themselves to the judge in support of her release on bond. Her husband, accompanied by friends in Army uniforms, stood and said, "My name is Wayne Smallwood and I am here to support my wife."
The prosecutor said Friday that Wayne Smallwood was just released from a county jail where he was in custody on a domestic abuse complaint by his wife.
The accused woman's mother testified that her daughter has been living in Brunswick recently and is active in the church. Her husband and other family members declined comment outside the courtroom but told the accused woman, "We love you, Billi," as she was led away in shackles, sobbing.
---
Domestic violence lobbyist kills husband in Atlanta just five days after they marry
© 2010 by Rhonda Cook and Ty Tagami, The Atlanta Journal-Constitution
Cougar kills new mate
March 3, 2010 —A 45-year-old woman, charged with ending a domestic dispute by killing her 26-year-old husband of five days, is a registered lobbyist for a group fighting domestic violence.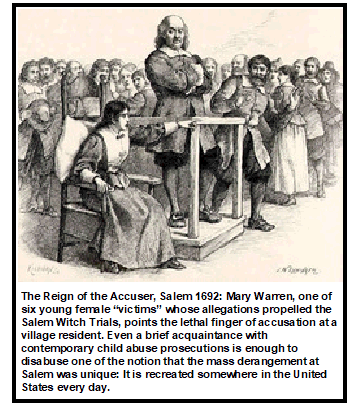 Arelisha Bridges was ordered held without bond in the Fulton County Jail. She is scheduled for a preliminary hearing later this month on charges of felony murder, murder, aggravated assault, and possession of a firearm during the commission of a felony.
Officials said Ms. Bridges claimed she was unemployed. But records show she is a lobbyist for an organization called the National Declaration for Domestic Violence Order; its Web site says the group is pushing legislation to create a database of those convicted of sex crimes or domestic abuse.
Usually an accused felon will appear at a preliminary hearing a day later, but Bridges' hearing was within hours of the shooting death of Anthony Rankins. Officials said the court appearance was moved up because of the unusual circumstances around the crime.
Witnesses told police that Bridges was wearing a nightgown and a shower cap as she argued with Rankins on the sidewalk on North Avenue near West Peachtree Street around 10:45 PM Monday.
And moments later, witnesses said, they heard shots. They said she then "calmly walked away."
A MARTA police officer stopped her as she was getting into her car, perhaps to return to her home nearby on Centennial Olympic Park Drive.
According to Atlanta police, Bridges told investigators that she and Rankins had been dating for a few months and were just married on February 24 th .
Ms. Bridges' group isn't among the prominent domestic violence lobbying groups in Georgia, said Kirsten Rambo, the executive director of the Georgia Commission on Family Violence.
"This is the first I've heard about that organization," Rambo said. "I certainly couldn't say if they were legitimate or not," she said, adding, "It's certainly a new name to me." [When all else fails deny all knowledge of violent females. That is getting a bit think after 30+ years of research.]
Ms. Bridges has filed sparse lobbying expenses, according to State Ethics Commission records. So far this year, she's reported spending $20 — for parking while lobbying for the abuse database.
Staff writer Mike Morris contributed to this article.
---
Augusta woman kills boyfriend with stiletto high-heeled shoe
July 31, 2011 (AP) — Authorities say an Augusta woman struck her boyfriend in the head with a stiletto heel and killed him.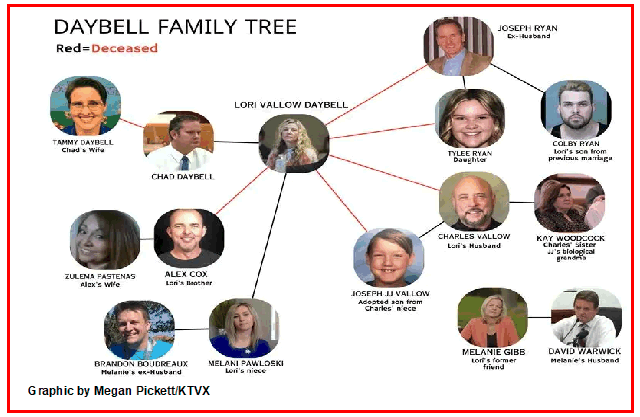 On Sunday evening, Robert Higdon, 58, was involved in an altercation with his live-in girlfriend in the trailer they shared at Augusta Mobile Home Estates, 2526 Milledgeville Road.
Richmond County sheriff's Capt. Scott Peebles stated that 46-year-old Thelma Carter is charged with murder in the death of 58-year-old Robert F. Higdon.
Capt. Peebles told the Augusta Chronicle that police recovered the body Monday morning after Carter returned and notified them.
---
| EJF Home | Find Help | Help the EJF | Comments? | Get EJF newsletter | Newsletters |
| Domestic Violence Book | DV Site Map | DV bibliography | DV index |
| Chapter 10 — Domestic Violence Against Men In The United States |
| Next — Stories Of Abused Men In Hawaii |
| Back — Stories Of Abused Men In Florida |
---
This site is supported and maintained by the Equal Justice Foundation.