Stories Of Abused Men In Illinois
---
| EJF Home | Find Help | Help the EJF | Comments? | Get EJF newsletter | Newsletters |
| Domestic Violence Book | DV Site Map | DV bibliography | DV index |
| Chapter 10 — Domestic Violence Against Men In The United States |
| Next — Stories Of Abused Men In Indiana |
| Back — Stories Of Abused Men In Idaho |
---
Stories here are reproduced under the Fair Use exception of 17 USC § 107 for noncommercial, nonprofit, and educational use.
If you have, or know of a story about abused men that should be posted here please send it, or a link to comments@ejfi.org.
Stories
Police ignore warnings of abuse from husband, woman then kills six children at elementary school in Chicago
Wife charged in plot to have husband killed in Dixon
Woman attempts to hire man to kill estranged husband in Peoria Heights
Chicago woman charged in murder-for-hire plot
Sycamore woman arrested in murder-for-hire plot
Chicago woman stabs her boyfriend but he won't sign complaint
After filing for divorce Naperville woman kills their three kids
Emergency room physician sees domestic violence first hand
Aurora woman shoots husband in back of head on Christmas Day 2002
Lake in the Hills woman admits beating husband in head with 10-pound sledgehammer
Wife is guilty of enlisting hit man to kill husband in Golf
Letter to the governor detailing judicial rulings in Coles County
Mom pleads guilty to attacking male stripper in Wheeling
Bolingbrook woman charged with stabbing husband
65-year-old Belleville woman charged in ex-husband's mutilation murder
Wife charged with shooting husband to death in Havana
Nursing home fined over sex relationship of Janene Patton with patient
Algonquin woman charged in plot to kill husband
Chicago woman charged with domestic violence after pelting husband with cupcakes
Feeling neglected, Naperville woman stabs her son and neighbor girl 150 times
---
Police ignore warnings of abuse from husband, woman then kills six children at elementary school in Chicago
Laurie Dann was already under investigation by the FBI for extortion. (She was demanding money in return for halting the phone harassment of the family of a doctor she had dated 18 years previously.) Police in the Chicago area had registered approximately a dozen complaints against her. When she and her husband Russell separated, Russell reported to the police "harassment, stabbings, purchasing of guns, and death threats." He then reported that Laurie broke into the house and punctured him in the chest with an ice pick while he was asleep.
When Laurie Dann bought a .357 magnum revolver, Russell informed the police she threatened to kill him with it, but the police did not impound the gun. They did not even confront Laurie; they confronted only her father. Laurie then took the.357 magnum plus two other handguns and shot six children at an elementary school, leaving eight-year-old Nicholas Corwin to die.
Todd Sloane, "Laurie Dann: Anatomy of a Killer," Winnetka (IL) Talk, May 26, 1988, p. D2.
Chicago Tribune, May 21, 1988, Section 1.
---
Wife charged in plot to have husband killed in Dixon
March 31, 1994 (AP) —Melissa Huffman, 28, a mother of two, ran what area youths called the basement coffee shop, a place where she shot the breeze with a bunch of dropouts — and schemed to shoot her husband, police said Tuesday.
The "not-very professional" plot failed, landing Mrs. Huffman and six teens — including her children's baby sitter — in jail, says Dixon Police Lt. Larry Hagen.
Steve Huffman, a guard at the state prison at Dixon, initially expressed "adamant disbelief" and defended his wife, but now is "upset, distraught and shocked," Lt. Hagen said.
The teens involved were dropouts, "not rocket scientist-types," whom Melissa Huffman befriended, Lt. Hagen said.
"They were part of a group of displaced people who kind of gravitated to each other," he said. "They referred to her basement as 'the coffee shop.' They would always meet there and became kind of a close-knit group."
They weren't offered money, but agreed out of friendship to help Melissa Huffman, who is involved with another man, [emphasis added] Lt. Hagen said.
Mrs. Huffman first planned to have the teens shoot her husband with one of his own guns, and told them how to make a homemade silencer, police said.
They ditched that idea when it was decided "it would be too loud" and the Huffmans' children would be present, according to a police statement.
Next, the group decided to ambush Steve Huffman in his back yard when he put the family's dogs out late Friday after arriving home from a night out with his wife, police said.
While the baby sitter was watching the Huffman children, the group trashed the house first to make it look like the work of vandals, police said.
Wearing ski masks and armed with a baseball bat, tire iron, and towel rod, three of the teens waited for Steve Huffman, but were foiled when he let the dogs run outside without leaving the house to chain them, police said.
Melissa Huffman, meanwhile, had told her husband she was taking the sitter home but in fact drove with the girl to meet the others involved in the scheme, police said.
Learning the attack had failed, she told the teens to return with her, shoot her husband to death and wound her to provide an alibi, the police statement said.
But by that time Steve Huffman had called police to report the vandalism, and the plotters were arrested when they arrived back at the Huffman home, police said.
Melissa Huffman was charged Monday with solicitation of murder and was being held on $250,000 bond at the Lee County Jail.
---
Woman attempts to hire man to kill estranged husband in Peoria Heights
November 26, 1996 (UPI) —A Peoria Heights woman could get up to a 15-year prison term for trying to hire someone to kill her estranged husband. Prosecutors say Theresa Pfahl was upset that he got a court order of protection against her. They say she offered $500 to a man, who then went to police. Mrs. Pfahl faces sentencing in January.
---
Chicago woman charged in murder-for-hire plot
August 12 & 14, 1998, Chicago (States News Service) — The ex-wife of a Chicago multi-millionaire is being accused of soliciting his murder. Thirty-four-year-old actress and model April Goodman reportedly tried to hire an undercover police officer posing as a hit man. The couple were married in 1995 for less than two months. Albert Goodman's family endowed the famous Goodman Theater.
Ms. Goodman was released from jail two days later. Officials say April Goodman gave an undercover officer a $1,000 down payment to kill multi-millionaire Albert Goodman. Before her release Ms. Goodman was being treated at a clinic in Cook County Jail because she reportedly suffers from mental problems.
---
Sycamore woman arrested in murder-for-hire plot
August 14, 1998, Chicago (PR Newswire) —A 41 year-old Sycamore woman has been charged with attempting to hire an undercover officer to murder her husband, Attorney General Jim Ryan announced today.
Bonnie Kauten, 1342 Larson, Sycamore, was arrested Thursday in the parking lot of a Naperville motel after allegedly giving an undercover officer a $500 down payment for the murder of her husband Richard. Kauten, a suspect in an ongoing drug investigation, allegedly offered to pay the officer $25,000 to kill her spouse, reportedly to collect a $450,000 life insurance policy.
She was charged with one count each of solicitation of murder and solicitation of murder for hire. Both are Class X felonies with a penalty range of between 15 and 40 years in prison. DeKalb County Circuit Court Judge Douglas Engel set bond at $500,000.
The charges stem from an ongoing drug investigation by the Cook County Metropolitan Enforcement Group, DeKalb County State's Attorney Tim Johnson, the Sycamore Police, United States postal authorities and the Attorney General's Statewide Grand Jury Bureau. According to investigators, the defendant allegedly asked an undercover agent in late July who she could hire to kill her husband and was given the phone number of another undercover agent. She allegedly called that agent and was instructed to send a letter containing the target's personal data, including photos, to a Chicago post office box. That letter arrived in early August and Thursday's meeting was arranged in subsequent phone calls.
The public is reminded that criminal defendants are innocent unless the government is able to prove its charges in court beyond a reasonable doubt.
---
Chicago woman stabs her boyfriend but he won't sign complaint
August 21 and 24, 1998 (States News Service) — At first police were trying to locate a woman for questioning about the stabbing of her boyfriend during a domestic altercation on Chicago's North Side. Raymond Dixon, age 41, was in critical condition at Illinois Masonic Medical Center with a stab wound in his abdomen. Police believe the woman stabbed her boyfriend yesterday while visiting a friend's apartment.
But rekindled love is keeping the woman out of jail for stabbing her boyfriend. Raymond Dixon has refused to sign a complaint against his girlfriend because he says the two are in love again.
---
After filing for divorce Naperville woman kills their three kids
Abstracted from story by Janan Hanna and Eric Ferkenhoff, Chicago Tribune and other sources.
March 7, 1999 —DuPage County prosecutors charged the mother of three slain Naperville children with murder after finding she had given them a combination of drugs to make them drowsy and then smothered them with her hands as they slept. Marilyn Lemak, 41, a registered nurse, then took what they believe was the same concoction of aspirin, antidepressants and sedatives.
When she awoke the next morning, she called 911, officials said. Then she slashed her arm. She was taken to Edward Hospital in Naperville where doctors repaired a severed artery. Sources said she was heavily sedated and had been placed under police guard.
States Attorney Joseph Birkett said that Ms. Lemak was to be moved from the hospital to the Naperville Police Department for booking and then to the DuPage County Jail in Wheaton awaiting a bond hearing.
According to Birkett and investigators, 6-year-old Emily Lemak and 3-year-old Thomas Lemak were killed first, soon after arriving home from school the afternoon of March 4 th . Marilyn Lemak first gave them medicine to make them drowsy. After the children were asleep Mrs. Lemak went to their beds and placed a hand over their mouths and pinched their noses until they suffocated.
Mrs. Lemak's oldest son, 7-year-old Nicholas, arrived home around dusk, following after-school activities. He was given the same drugs as his younger siblings and, once he fell asleep, was smothered as well.
When police arrived at the home, they found the two boys in their beds and the little girl in her mothers' room. There were no signs of physical trauma — bruises or cuts — on their bodies.
Marilyn Lemak was on the floor near her daughter.
Soon afterward, her estranged husband, David, 41, an emergency room physician at Hinsdale Hospital and Bolingbrook Medical Center, arrived. He ran to the home, but police stopped him and led him to a squad car, where he sat inside talking with officers. He broke into sobs shortly after.
Two of the drugs used on the children are prescription medicines. The third was an over-the-counter aspirin derivative, sources said.
Although investigators would not speculate about a possible motive, Marilyn and David Lemak had been going through a divorce, and David Lemak recently had moved out of the family's three-story Victorian home at 28 South Loomis Street, in the heart of Naperville's historic district.
The couple married September 7, 1985, in Winfield. After David Lemak completed his medical residency in Ohio, the couple moved back to DuPage County. They bought their home in 1991 in anticipation of starting their family.
Marilyn Lemak worked part time as a nurse, but often was seen walking or driving her children to and from school every day — or jogging around the neighborhood.
In April 1997, Marilyn Lemak sought a divorce, but the two reconciled. The petition was dismissed the following August. She filed again for divorce in June 1998. The couple went through counseling and mediation, agreeing to child custody and visitation rights.
Dr. Lemak "had regular visitation schedules with his children," authorities said. "He was, according to all the information we have, a very concerned and caring father and saw his children regularly."
The couple's divorce file stated that David Lemak "reduced his work schedule the end of April 1998 in order to have more time to spend with his family." He also stated that he made breakfast, helped dress the children and drove them to activities when he was not working.
As the divorce case proceeded, Marilyn Lemak asked the court during the summer of 1998 for exclusive possession of their home because living with David Lemak was " causing serious episodes of stress which have resulted in physical symptoms," according to court records.
Dr. Lemak fought to stay in the house, saying it "is not in the best interests of the parties' children to remove the respondent (David Lemak) from the marital residence...and it is in the best interests of the children to continue to have a close and loving relationship with their father on a daily basis."
He also argued that the mortgage on the house is $3,500 a month and that he had been paying it. Meanwhile, according to documents he filed with the court, his wife had been working only sporadically at Dreyer Medical Clinic in Aurora and her annual income had dropped from a high of $18,875 in 1996 to less than $5,000 last year.
Remarkably, the judge denied her petition in September 1998. Nevertheless, about three weeks before the slayings, David Lemak moved out of the house and found another residence on the same street.
But the Lemaks appeared to try to maintain their loving relationships with their children.
Marilyn Lemak was found guilty of murder in December 2001 after a DuPage jury rejected her insanity claim at the end of a three-week trial.
Saying he wanted Marilyn Lemak to ponder her "terrible acts" the rest of her days, a DuPage County judge on May 28, 2002, sentenced the Naperville woman to life in prison without the possibility of parole for the 1999 drugging and suffocation of her three children.
"It is appropriate that every day as you look at the walls, the floor, the ceiling, the bars, you will see the faces of these young children and hear these young voices asking you, `Why, Mom? We loved you, Mom. Why did you do this to us?'" Judge George Bakalis said, adding that he would order psychiatric services for Lemak, "so you will always maintain the capacity to understand the horror of your crime."
---
Emergency room physician sees domestic violence first hand
As reported to the Equal Justice Foundation by the doctor
Beginning in February, 2000, an emergency room physician in Illinois got an up-close-and-personal view of domestic violence when his wife began to bite him, scratch him about the face and neck, and choke him. Authorities refused to take any action against her though he showed a judge these marks on multiple occasions and reported her to the police twice.
These assaults continued until November, 2000, when he filed for divorce.
After he divorced her she broke into his new home and stole money and personal items from there. Again the police refused to do anything even after she admitted breaking into his home in front of witnesses.
Attorneys and police involved freely offered the advice that he should just stay away from her. However, they told him that if the facts were reversed he would be arrested and they would "throw away the key."
As an emergency physician he has occasion to see many people who allege assaults. Some allege police beatings, some allege spouse or boyfriend beatings.
Domestic allegations are usually made by a woman, who is commonly drunk. The vast majority of these women are without significant injuries. The man involved is generally in jail. So the other side of the story is never told and any injuries the man may have are never seen.
In his experience, men almost never report abuse unless a very serious injury has occurred due to all the societal scorn they are subjected to. In his practice he has taken care of many stabbed men — the most common injuries he sees in domestic assaults on males — where, at the request of the patient, there was never a police report made.
He has found tremendous gender bias by police, his hospital coworkers, and society in general.
He states the local shelter offers no services for men whatsoever, and he is not aware of any agency in metropolitan Chicago, with a population of ~10,000,000 people, that provides aid for abused men. It is simply ignored.
His impression is that society has "...widely publicized the position that an abused woman should come forward and abused children should be reported. No one ever thinks about abused men."
---
Aurora woman shoots husband in back of head on Christmas Day 2002
Abstracted from story by Art Barnum, Chicago Tribune
Husband was shot dead; 2 daughters wounded
Story published January 9, 2007 —An Aurora woman whose psychological health has been questioned since the Christmas 2002 shooting rampage that left her estranged husband dead and two daughters wounded will serve her 45-year term in prison instead of a mental institution, a DuPage County judge ruled January 8, 2007. She was sentenced in October 2006 after pleading guilty but mentally ill.
Sungnam Lisowski, 41, was jealous that her husband, John, 46, had a new love interest and wanted a divorce from his wife of 19 years. On Christmas morning of 2002 she shot her spouse in the back of his head as he sat at his computer.
She then turned her rage at her two daughters, then ages 12 and 14, who were both shot by their mother but managed to escape into another room and call police. She also shot herself in the abdomen in what police believe was an attempt to garner sympathy.
Sungnam Lisowski's mental health has been questioned since she was arrested. At times she has stated the belief that her deceased husband is living overseas with his mistress. She has said she believed he was plotting to take their children to China, where his job with Lucent Technologies frequently took him. She underwent dozens of mental health reviews and a stay in the Elgin Mental Health Center before pleading guilty.
State law requires Mrs. Lisowski to serve 100 percent of the sentence, allowing her to be released in 2047, when she is more than 80 years old.
---
Lake in the Hills woman admits beating husband in head with 10-pound sledgehammer
By Charles Keeshan Daily Herald Staff Writer
Reproduced under the Fair Use exception of 17 USC § 107 for noncommercial, nonprofit, and educational use.
January 14, 2003 — Abandoning consideration of a battered-woman defense, a Lake in the Hills woman pled guilty Monday to charges she viciously beat her sleeping husband in the face with a sledgehammer.
Kelly Dombroski, 34, was sentenced to 15¨ years in prison as part of a plea bargain reached with McHenry County prosecutors and announced on the day her case was scheduled to go to trial.
With ex-husband Joseph Dombroski looking on, Kelly Dombroski accepted a deal under which she pled guilty to armed violence stemming from the Oct. 27, 2001, attack in the couple's Lake in the Hills home. In return, prosecutors dismissed four other charges, including attempted murder, and recommended a sentence of nearly half the 30-year maximum term she was facing.
The charges alleged Dombroski attacked her husband as he lay sleeping in their home, striking him several times on the head and face with a 10-pound sledgehammer. The assault left Joseph Dombroski clinging to life with a skull fracture, broken eye sockets and other severe facial injuries.
Under the terms of her deal, Dombroski will receive credit for time served since her arrest in October 2001, plus day-for-day credit while in prison, meaning she could be free in less than seven years.
The punishment was not severe enough for Joseph Dombroski, who said Monday he suffers from partial blindness and deafness, has lost his senses of taste and smell and experiences frequent headaches as a result of the attack.
"When she gets out she'll still be young and be able to lead a good life," he said. "Mine is ruined forever. Everyday I look in the mirror I'll see these scars."
Joseph Dombroski, who filed for divorce shortly after the attack, said he believes greed was his wife's motivation.
"All I can think of is she did it for the life insurance," he said. "I have no other reason. I guess I'll never know."
Kelly Dombroski declined to make a statement in court Monday.
There have been reports for months that Dombroski was contemplating a battered-woman defense. Police and prosecutors, however, said there was no evidence she had been a victim of domestic violence.
Lake in the Hills police, acting on Kelly Dombroski's claims, initially treated the case as a home invasion, believing someone had broken into the residence and attacked the victim.
However, investigators quickly began to doubt the claim and turned their attention to Kelly Dombroski.
"There were things at the crime scene that didn't add up," Lake in the Hills Deputy Police Chief Larry Howell said. They included no signs of forced entry, phone records showing Kelly Dombroski was home that day when she claimed she was not and the "staged" appearance of the crime scene.
After giving police several more versions of what might have happened to her husband, police said, Kelly Dombroski admitted three days after the attack that she was the perpetrator.
Lake in the Hills police Detective Sgt. Mary Frake, who twice interviewed Kelly Dombroski during the investigation, described her as apathetic.
"Definitely not the grieving wife," Frake said.
Police called the attack one of the most violent they had ever seen.
Although the criminal case is over, the Dombroskis are not through with McHenry County court system. The couple is embroiled in a dispute over custody of their 4-year-old son. Joseph Dombroski is hoping to end visitation between the boy and his mother while she is incarcerated.
The boy, he said, knows little about what is happening.
"He's only 4," he said. "He doesn't understand."
---
Wife is guilty of enlisting hit man to kill husband in Golf
Reproduced under the Fair Use exception of 17 USC § 107 for noncommercial, nonprofit, and educational use.
Golf woman faces up to 40 years
January 10, 2003 — A jury deliberated for less than five hours Thursday before finding a north suburban mother of four guilty of trying to hire someone to kill her husband.
Sharon Voit, 51, showed little emotion as the verdict was read in Cook County Circuit Court in Skokie. Voit, who lived with her husband and children in the 30 block of Logan Street in Golf, was charged in March 2000 with solicitation of murder for hire and attempted murder after she agreed to pay an undercover police officer $7,000 to kill her husband, Kerry, a dentist. She was found guilty on both counts.
Defense attorneys said they will appeal. Voit, who is to be sentenced February 13, faces up to 40 years in prison.
During the trial prosecutors showed a videotape of Voit meeting with the undercover officer at a grocery store parking lot in Glenview. Voit gave the officer $600 of the $7,000 she agreed to pay to have her husband killed. She also gave the officer a set of her husband's car keys, his picture and his schedule, and tried to find out who were the beneficiaries on his life insurance.
Voit did not testify during the three day trial. Prosecutors called several witnesses, including three family friends who said Voit told them she wanted to get rid of her husband. Prosecutors said Kerry Voit contacted police after those friends told him his wife was looking for a hit man.
"For $7,000 she thought she was going to have a cheap divorce," Assistant State's Atty. Russ Baker said during closing arguments Thursday. "This case is a clear example of law enforcement at it's best, because it stopped a murder before it happened."
Defense attorney William Murphy said Sharon Voit's husband was mentally and physically abusive during their 27-year marriage and that affected Voit's state of mind. Voit's lawyers had hoped to present a defense based on battered women's syndrome, but Judge Garritt Howard rejected that defense.
Murphy also said the videotape played for the jury showed Voit was entrapped by police.
Outside the courtroom, Voit's brother, Hank Witek of Albuquerque, expressed disappointment. He said the jury might have reached a not guilty verdict if the defense were allowed to argue for battered women's syndrome.
"It would have shown that her ability to make decisions was diminished by years of abuse," he said.
---
Letter to the governor detailing judicial rulings in Coles County
A tale of a mother's mental cruelly to her son and the courts injustice against a man
Note: Mr. Brumfield's original letter has been edited for clarity and to remove redundancies. It should also be noted that the judiciary is independent of the executive branch and a state governor can take no effective action against a judge.
The Office of The Governor Rod Blagojevich
The following information details, in timeline format, the obstacles which have been thrown in my path and how I have tried to fight them to no avail.
May 1993:
Kendra Sears removed herself, her daughter Chelsea, and her son Jarrod, from their home with Michael R. Brumfield with no explanation. She and the children moved in with her mother, with whom she had an uncertain and volatile relationship, and continued to live there for three months.
During this separation Kendra vandalized Michael's personal property and charges were filed as a result of that damage. Michael later dropped the charges.
Michael and Kendra reconciled after a three month separation and married in October 1993. They moved back into Michael's house with her children and his son, Jon.
March 1996:
Kendra removed herself and her children, Chelsea and Jarrod, from their marital home with no explanation. At that time she moved herself and her children in with her father, whom she only knew as an adult since she had rare, if any, contact with her biological father throughout her own childhood. She proceeded to live with her father along with her children for four months before reconciling with Michael once again.
As a side note, this separation came soon after she learned that the children's biological father, Mark Sears, had moved out of the area to Texas, and terminated all contact with Jarrod and Chelsea. In addition, Mark and Kendra, shortly before this separation and the move out-of-state by Mark, were involved with a court-ordered proceeding and evaluation to address the issues of custody and visitation for their children.
February 15, 2002:
Kendra packed some of her own and Chelsea's belongings and personal items and left the house at 8:30 PM with no word of explanation or information as to where they could be reached. Her son Jarrod was out of the house for the evening and she left before he returned home. She did not leave a note, money, or information for Jarrod when she left.
February 18, 2002:
Kendra contacted Jarrod for the first time since leaving and told Jarrod where they were.
February 28, 2002:
Because of many previous incidents of vandalizing his property when separated due to marital discontent, Michael requested a protection order against Kendra. Judge Jacobs refused to issue the order.
March 4, 2002:
Michael switched vehicles with Kendra since he was using "her" vehicle for out of town sales calls prior to this date as part of their routine. His vehicle was left for her use while he was out of town.
However, Kendra spoke to her church support group and claimed she was concerned that her car would not be returned. On that initial basis she requested an Order of Protection. However, on the application she also stated she was concerned that Michael would kidnap and steal her children and remove them from the state. No mention was made to her church support group that she was concerned with the children being whisked away when she originally sought their support and help.
March 7, 2002:
Michael was served an Order of Protection forbidding him to have contact with Kendra by email, telephone or voice mail, any third party, by mail, and etc. The police arrived at Michael's residence at about 6 PM and the doors of his home were forced open upon Michael's and Jarrod's arrival at the residence shortly thereafter.
The Coles County Deputy then escorted Michael and Jarrod into the residence and proceeded to conduct a search of the premises without a warrant after seeing a Bob Marley poster. From the Marley poster the deputy inferred that narcotics could be located within the residence. No drugs or paraphernalia were found.
The presence of the police and their vehicle attracted several spectators, who were waiting on the property to witness the notification. These spectators consisted of Kendra's co-workers, friends, and elders and parishioners of her church. No attempt was made by the police to disburse the crowd or ask them to leave the premises.
March 28, 2002: Unlawful Violation of an Order of Protection
Michael notified Kendra via telephone that the car insurance upon the vehicle she was driving had expired due to her non-payment of the premium. Michael contacted her so that she would be aware that she was driving illegally.
Moreover, the vehicle was registered solely in Michael's name. As a result Kendra had no legal standing on which to renew the car insurance policy. Therefore, the conversation included his explanation of the procedure for reinstatement and that she could let him know where he would need to go to sign the reinstatement paperwork. She agreed that she would take care of it and terminated the conversation.
In addition, Kendra's tendency to attack her daughter when upset or perplexed with life's everyday issues created a vacuum in which Michael was concerned for Chelsea's safety.
His understanding was that she would pay the premium and then the insurance agent would contact him with the location for where he needed to be to sign the paperwork. However, the result was that the County Sheriff presented Michael with a Violation of Order of Protection, a Class A misdemeanor. Yet she continued to drive without insurance with no repercussions.
April 11, 2002: Unlawful Violation of an Order of Protection
Michael sent an email to Kendra asking her to please contact her son who was still living with Michael. Michael was concerned about Jarrod's mental and physical health. He explained in the email that Jarrod was not sleeping, no longer even remembered his name, and was in a deep depression due to being abandoned by both biological parents.
Michael requested that Kendra make arrangements to see, or at least speak to Jarrod. He asked that she explain why she deserted Jarrod with no explanation, yet took his younger sister, and would not have any contact with her son. When Jarrod did not get any response from his mother his downward spiral continued.
Michael's thinking was that Jarrod's mother would want to help and mend her relationship with her son since it was their marriage that was dissolving, not her parental responsibilities.
Mid-April 2002:
Chelsea, who was residing with her mother and had no other contact with her brother, step-brother, and step-father, attempted to commit suicide. No attempt was made by DCFS to assist with Chelsea's mental health or the reason for the suicide attempt. And, to complete the fiasco, a report was filed with DCFS by Kendra implicating Jon Brumfield, Michael's biological son, as a threat to Chelsea's well-being. No charges were filed due to lack of evidence and Chelsea denying all accusations.
End of April 2002:
Kendra broke into Michael's home. When Michael reported the incident to the police he was informed by the police, and subsequently the State's Attorney office that they "weren't going to mess with it." As a result no charges were filed against Kendra for breaking and entering or burglary.
May 13, 2002:Unlawful Violation of an Order of Protection
Michael sent an email to Kendra informing her of Jarrod's school problems and other emotional needs that begged for answers from his mother. Jarrod's depression was deepening and he still needed to know why she chose his sister to go with her and not him, and why Kendra would not have any contact with her son.
Jarrod's needs were ignored once again as Kendra continued with her silent treatment of her son.
Mid-May 2002:
Chelsea attempted suicide a second time and again there was no support network or investigation as to why she was trying to end her life. DCFS disregarded the need for counseling and investigation into her current living situation.
End of May 2002:
Jarrod requested an Order of Protection against his mother so that she would not create a scene or confrontation during his high school graduation. Judge Jacobs refused to issue an order on Jarrod's behalf.
July 3, 2002:Unlawful Violation of an Order of Protection
Jarrod ran away from home in search of answers from his mother and Michael telephoned Kendra to see if Jarrod was at her residence. Kendra proceeded to disregard Michael's inquiries and showed no concern or alarm that her son was missing.
Michael then went out and searched for Jarrod on his own since Kendra would not even acknowledge that Jarrod was missing. Michael later found Jarrod by a tree, distraught, and contemplating suicide since no one wanted him. Michael assured Jarrod that was not the case, consoled him, and took him back to his home.
After that incident Jarrod's mental and physical instability ended and a mending process began.
Kendra never inquired as to her son's safety on that night or showed any concern for him whatsoever.
August 9, 2002:Violation of Bail Bond
Michael made no physical or verbal contact with Kendra this time. Jarrod had taken responsibility to deliver the rest of Kendra's possessions and furniture to her new home but was not physically able to do this by himself.
Michael rode with Jarrod in a borrowed truck and helped Jarrod unload the furniture onto the porch of Kendra's new residence. Before they unloaded her belongings Jarrod made a thorough search to be sure Kendra was not on the premises prior to Michael's assistance. At no time during this delivery was any contact made with Kendra as she was nowhere near the residence when Jarrod and Michael were there.
September 27. 2002:Unlawful Violation of an Order of Protection
On his own Jarrod spoke with his mother about reconciling with Michael and reuniting their family. Kendra had a neighbor listen in on the telephone conversation as a witness.
Jarrod returned home upset and distraught after speaking with his mother. Jarrod would not discuss the conversation with his stepfather. That concerned Michael who thought that Jarrod might regress to his prior level of depression. As a result Michael contacted Kendra and asked her to speak with Jarrod and smooth things out, and to please let her son know that she was not angry with him and she was still glad to be his mother.
Kendra made no contact with Jarrod.
November 2002:
Another Order of Protection was served and Michael was no longer able to visit and communicate with his stepdaughter, Chelsea. In addition, Michael was informed that if he agreed to the plea bargain he was facing a conviction on a Class A misdemeanor and would have to pay a fine. However, after he agreed to the plea bargain, he was informed that he would also be required to attend mental health counseling; and to report to Pam Pharis of the Coles County Probation Department on a regular basis. These penalties were not disclosed in the original plea bargain paperwork.
November 27, 2002:
A hearing to revoke the Order of Protection was scheduled.
February 22, 2003:
Jarrod received a Valentine's card from his mother with $10 enclosed and a note that she was proud of him for continuing his education at Eastern. The correspondence was sent to Michael's residence.
End of February, 2003:
An extension of the Order of Protection was presented to Michael by the Coles County Sheriff's Department about a week after Kendra sent Jarrod the card at Michael's address.
Summary
Governor Blagojevich, I admit that my contacts with Kendra were in direct violation of the order of protection. Yet, my main point of conflict is that Judge Jacobs issued the Order of Protection on behalf of a woman diagnosed with mental illness and in dire need of medication to regulate her personality disorders. In addition, she was allowed to continue the charade of motherhood for her daughter even though her daughter tried to commit suicide on two separate occasions. And this while completely disregarding her son to his great detriment.
When Kendra and I decided to marry, it was for the future and, therefore, I accepted Jarrod and Chelsea as my children. They are as much a part of my family as my own biological son, Jon. Our divorce does not change the fact that Jarrod and Chelsea accept me as their father, even more so, since their biological father has not had any contact with either of them since 1996.
I have spoken with Senator Righter about this misuse of the law. After looking over the papers, Senator Righter recommends that the cases be dropped. He states that this abuse of the law was not what the law was written to accomplish. Senator Righter was previously a State's Attorney. The current Coles County State's Attorney will not even look into the case before going forward. I have spent thousands of dollars already and have received warnings from my employer. Some one needs to put a stop to this abuse of the law. I will be in jail for trying to protect my family. No woman has injured or harassed, just a mentally confused mother endangering her children.
There is no longer justice in our courts, only by the book. Is this what our forefathers were thinking about? Liberty and justice for all does not mean just for one sex.
---
Mom pleads guilty to attacking male stripper in Wheeling
© 2003 Associated Press
Reproduced under the Fair Use exception of 17 USC § 107 for noncommercial, nonprofit, and educational use.
August 26, 2003, Wheeling — A woman has pled guilty to misdemeanor battery, admitting she attacked a male stripper who failed to meet expectations during her daughter's bachelorette party.
Jacqueline McMahon, 52, was sentenced to 30 days of court supervision and ordered to pay $2,500 restitution to the victim in a plea deal reached Monday. Prosecutors also agreed to drop battery charges against McMahon's daughter, Carrie McMahon, 22, of Loveland, Colorado, and bridesmaid Kelly Meyer, 33.
The 28-year-old man suffered head injuries, bruises and scratches when he was punched, kicked and hit over the head with a bottle after his July 2002 performance at a hotel in Crystal Lake.
Police said attendees at the party became angered when the stripper showed up late and turned out to be a stand-in for the dancer requested by the hosts. Tensions increased when the man allegedly ended his performance sooner than expected and without paying enough attention to the bride.
---
Bolingbrook woman charged with stabbing husband
© 2004 Daily Herald
February 29, 2004 — A Bolingbrook woman has been charged with aggravated battery after police say she stabbed her husband in a Naperville home Friday night.
Mrs. Ernestine Burns, 44, of 1464 Carriage Lane in Bolingbrook, remained in the Will County jail Saturday night.
Her husband, whom police did not name, was treated and released at Edward Hospital in Naperville on Friday, a hospital official said.
Naperville police were called to Edward at 9:26 p.m. Friday after the victim arrived requesting treatment.
A preliminary investigation revealed he had been involved in a dispute with his wife in Bolingbrook earlier in the evening. He then went to a relative's home on the 1100 block of Cresthaven Lane in Naperville, police said. His wife followed him there and stabbed him multiple times in the upper chest and right arm, police said.
Naperville and Bolingbrook police found Burns at her home shortly after 11 PM and took her into custody.
---
65-year-old Belleville woman charged in ex-husband's mutilation murder
Abstracted in part from story by Steve Jankowski, KSDK Channel 5 News
Investigators call Joann Godt the aggressor in a case of long-term abuse.
August 2, 2005 — 61-year-old Jay Godt was beaten to death inside his mobile home Sunday night. It was the end to what police call escalating violence. His former wife, Joann Godt, a former nurse, beat her ex-husband to death with a baseball bat and cut off his penis. She was hospitalized after what police say was an overdose attempt.
Even though the two were divorced, they still lived together in a home in St. Louis's Illinois suburbs. And despite his best efforts, it was violence Jay couldn't keep secret from anyone.
"I don't watch my neighbors, these things are strictly up for my own security," says Don Patrick. Cameras on his home couldn't help but capture the couple's interactions.
"Within the past two years you could hear it, you could see it. I'd say at least 50 times her being physical against him, and I never once seen Jay raise a hand back," he says.
Everyone tried to help the best they could help, but it wasn't enough.
Jay Godt worked in the mailroom for nine years at the Belleville News Democrat production plant, and his supervisor says they often had to tell him to go home because he wanted to stay long after his shift was over.
The last three months were reportedly the worst.
"I was shocked but not surprised because he kept coming in just bruised up and battered and we knew something was up. We tried to help him and he would never do anything about it, and that's the sad thing," said Don Bradley, his supervisor.
On April 2, 2007, JoAnn Godt pled guilty to second-degree murder for beating Jay Godt to death. She was sentenced to 20 years in prison for the murder and genital mutilation of her 61-year-old ex-husband.
---
Wife charged with shooting husband to death in Havana
© 2006 by Josh Brogadir, HOI 19 News
January 31, 2006 — The small central Illinois town of Havana was reeling Saturday after the first homicide in years. Friends and family are shocked and are mourning the loss of 34-year old Troy Patton, a father of two who was shot to death early Saturday morning. His wife, 35-year old Janene Patton has been charged with first degree murder. Authorities say she fatally shot her husband at their house on the 200 block of South High Street in Havana. Neighbors say it happened after an argument about 3:30 AM when the couple got home from a night out in Lewistown.
Troy's friends say they can not believe what happened. "I think everybody's still in shock because this is a small town and you never think anything could happen to you and the people that are close to you, and I think it's going to take a while a long while until it settles into everybody especially family," said Denee Ivey. "He was just a kid inside, he was fun, he'd play basketball, he'd play with all the other little kids around, he was fun," said Josh Ivey. Troy Patton worked for Pepsi. He leaves behind two daughters, ages 11 and 15.
The Peoria County coroner says Troy Patton was pronounced dead at OSF St. Francis Medical Center shortly after 5:00 am Saturday morning. His wife, Janene Patton, is being held in Mason County Jail. Illinois State Police and Havana Police are investigating.
Janene Patton is charged with three counts of first-degree murder and is jailed in Mason County on $750,000 bond.
What Troy's mother has to say
As often happens, relatives of abused and murdered men contact the Equal Justice Foundation to tell their side of the story. Here is Troy's mother:
My 34-year-old son, Troy E. Patton was married to an abusive woman until she shot him in the head with a shotgun, killing him on January 28, 2006.
The evening leading up to his death they had been out for the evening and his wife became very agitated for whatever reason. He kept telling her to calm down and just get along tonight. At one point she threw a beer bottle at him, breaking it but not injuring him. When they arrived home she renewed the arguing in their front yard. Neighbors were watching and saw her hitting and kicking my son and cussing. He kept moving away from her to try and get it to stop. He never raised a hand to her.
Finally, she went into the house. But , the worst was yet to come. While my son was just leaning back against the porch railing having a cigarette and appearing relieved that the arguing was over she was in the house unlocking his gun cabinet. She tried to load one shotgun unsuccessfully, threw it down, picked another shotgun and loaded it. She then went to the back door of which my son was right outside so that he would see she was holding a shotgun in her hands. She had threatened suicide numerous times before. Upon seeing her with a gun he proceeded to break in the door —it took him four tries to break the door in — to stop her from suicide. She said that she went to the bathroom deliberating suicide and changed her mind. She told police that as she was walking back to the gun cabinet to put the gun back she saw a shadowy figure in their bedroom and she thought it was an intruder so she fired one shot with the shotgun striking my son in the right side of his head. She claimed she did not know until she turned on the bedroom light that it was my son — her husband — that she shot. She then ran out of the house screaming that she had just killed her husband. She called my son's stepmom and told her she had shot Troy. She then called her ex-husband and told him she had shot Troy. She did not at any point call 911. Neighbors did that.
At the inquest the investigator stated that Troy had broken into the home (which was a very small home so she had to hear him breaking in the door), went to the bedroom, turned on the light and, as he turned, she shot him. The light was already on so her story of just seeing a shadowy figure was a lie. We knew it was anyway, but that confirmed it.
That morning after he was pronounced dead at the hospital, his 15-year-old daughter said to us. "I saw her hit my Dad all the time and that's when we were around. I don't know what she did when we weren't there."
She became addicted to drugs and had put my son in financial ruin and he didn't even realize it. Everything was about to come to a head and she had no place to turn except to kill him for insurance money and to keep him from finding out that they would soon be losing everything!
She was in trouble with her job for having an affair with a 30-year-old psych patient. And so many other lies and deceit that she was guilty of, but yet when my son's autopsy report came in at the Inquest the news channel chose to concentrate only on the fact that his blood alcohol was .097 and his cocaine metabolites were less than 100 micrograms per liter — as if that were the reason he was murdered. I was so distraught. The victim and the victim's family has no rights and no respect.
His murderer is sitting in jail on three counts of first-degree murder at this time. Her case has now been continued to June 27 and July 10, but we have already been told to expect another continuance at that time.
We have also found out first hand that when the husband is the one being abused they will deny it or make light of it and don't want to let people know that they are the victim.
I just needed to let off some steam as this is all so very new to me and I was just reading on your website about men being abused.
Nursing home fined over sex relationship of Janene Patton with patient
Abstracted from article by Brenda Rothert in the Prairie View Journal Star
Public Health says Prairie View failed to stop resident, staffer affair
August 16, 2006 — A Lewistown nursing home, Prairie View, has been fined $10,000 for failure to prevent an ongoing sexual relationship between a resident and staff member Janene Patton according to the Illinois Department of Public Health (IDPH).
The staff member of the Prairie View Care Center in Lewistown was identified as Janene Patton, who worked as a social service assistant and was arrested after the shooting death of her husband on January 28, 2006.
The resident, a 32-year-old man diagnosed with depression, anxiety, a seizure disorder and schizophrenia, told other Prairie View staff members he and the woman became "involved" within two weeks of his December 21, 2005, admission to the home.
He said the two had sex in Janene Patton's office, and she told him she loved him and planned to leave her husband and children for him.
Staff reported the sexual relationship to the director of nursing, but Patton was not suspended or stopped from providing care to residents, the IDPH report said.
After Janene Patton was arrested for murder, staff members at Prairie View told IDPH investigators she has called the resident from jail.
Brenda Rothert can be reached at 686-3041 or state@pjstar.com.
Illinois Department of Public Health report on Prairie View and Janene Patton (PDF)
---
Algonquin woman charged in plot to kill husband
October 24, 2008 — The arrest of an Algonquin woman in a murder-for-hire plot against her estranged husband came as a shock to those who live on the same quiet street in the Gaslight Terrace North subdivision.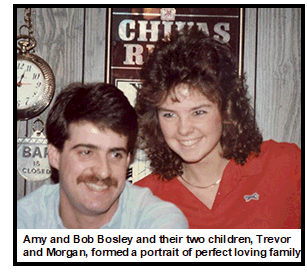 But the allegations were an even bigger shock to the person who lived closest to Sherrieann Remsik-Miller: her son, Brian Remsik.
"I am as shocked as anyone else," Brian Remsik, 26, said Monday from the home he shares with his mother. "They had lunch together last week and he still stops by here every now and then. I am still trying to wrap my head around things." Remsik said his mother was still home when he left for work on Friday but around 10:30 PM he received a text message from his mother's cell phone to call the Kane County Sheriff.
Police say Mrs. Remsik-Miller, 45, 622 W. Surrey Lane, offered to pay an unnamed person to kill her estranged husband. Remsik-Miller was charged with murder solicitation and murder for hire.
The mother of two was escorted to Kane County jail early Saturday and remained behind bars Monday on $2 million bond. Mrs. Remsik-Miller was later arraigned in Kane County Circuit Court before Judge Grant S. Wegner. She faces up to 30 years in prison if convicted of solicitation of murder, a Class X felony.
Brian Remsik said his mother and stepfather, Gerald Miller, 50, were separated but neither had filed for divorce. The couple had been married for about eight years.
Remsik said he picked up his mother's car Friday night and has not had contact with his mother since her arrest. The only details he knows of the arrest and alleged plot are those he has read in local newspapers.
Neighbors of Remsik-Miller said though Miller had moved out of the home about a year ago, there was no reason to suspect anything amiss since he often was seen visiting.
---
Chicago woman charged with domestic violence after pelting husband with cupcakes
© 2011 by Dan Hinkel, Chicago Tribune
October 16, 2011 —In the heat of a domestic dispute, a Chicago woman pelted her husband with cupcakes before police arrived to arrest her Saturday night, authorities said.
The sweet evidence of her crime was visible on her husband's head and shirt when officers responded to the home in the Brighton Park neighborhood on the Southwest Side, according to a police report.
On Sunday morning, Cook County Circuit Judge Adam D. Bourgeois Jr. ordered electronic monitoring for the woman and a $10,000 bond. She is charged with a misdemeanor count of domestic battery.
The fight started with a verbal quarrel about 7:45 PM at the home in the 4700 block of South Western Avenue, according to a police report, but escalated until the woman started hitting her husband over the head.
After that, she reached for the box of desserts and directed a fusillade of snack cakes at his head and body, her husband told police. Several of the confections apparently hit their mark, as the man's head and shirt were smudged with icing when officers arrived, according to a police report.
He told officers he feared for his safety, and she was verbally aggressive with officers, the report states.
Police said she admitted hurling the treats at her husband.
Records indicate that the alleged victim himself has been arrested three times since 2003 on domestic battery or battery charges. Charges in all three cases were later dropped.
As he left home Sunday, the victim of the cupcake assault declined to comment.
---
Feeling neglected, Naperville woman stabs her son and neighbor girl 150 times
Abstracted from stories by Michael Walsh, New York Daily News and other sources
November 2, 2012 —A Naperville mother confessed to stabbing her 7-year-old son and a 5-year-old girl a combined 150 times as both children prayed and begged for their lives.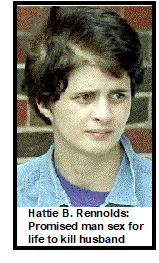 Elzbieta Plackowska, 40, told authorities she killed her son Justin, 7, to get attention from her husband, a long-haul trucker who is often away from their home in Naperville, 28 miles west of Chicago. After killing her own son, Mrs. Plackowska admitted to turning the knife on Olivia Dworakowski, a five-year-old girl she routinely baby-sat, because the little girl was the only witness of the first murder.
Officers found the children's mutilated bodies, with their throats slit, and two dead dogs, in the little girl's home around 10:15 PM October 30 th . Police were called to the scene when Olivia's mother, who trusted Mrs. Plackowska to baby-sit her daughter that night, returned home to find the house locked and Plackowska's car gone.
Mrs. Plackowska told investigators that the children had been jumping on the bed. She ordered them to kneel on the floor and pray. She then began stabbing her son and then the little girl while they begged for their lives. Justin appeared to have been stabbed about 100 times. Olivia appeared to have been stabbed about 50 times. Two bloody knives were discovered: one in the kitchen sink and one in Plackowska's car.
After the murders Elzbieta Plackowska,
covered with blood, drove to a Catholic Church but found it closed. She then called and left a voicemail confessing that she had done something "very bad."
Officers found Mrs. Plackowska in a friend's house nearby, where her older son was staying. She was taken to a hospital briefly for minor cuts and questioned by investigators. She concocted various explanations to evade blame Sgt. Louis Cammiso of the Naperville police department told the press:
"The first story was that an intruder entered the home and stabbed the children...then at one point she said that the devil killed the children, and saying that the children were possessed by the Devil. But she ultimately admitted that all of those stories were lies."
She was unhappy in her marriage and didn't feel she was being treated right...and felt that this would be a way to get back at her husband,"
Elzbieta Plackowska, 40, was charged with two counts of first-degree murder and denied bond at a hearing in Wheaton. She was being held in DuPage county jail.
Mrs. Plackowska arrived in the United States from her native Poland on a tourist visa 12 years ago. She is not a U.S. citizen and authorities were trying to verify her immigration status. She had no prior history of violence, although she had a misdemeanor DUI about 10 years ago.
This is not the first time children were murdered in Naperville. In 1999, Marilyn Lemak was found guilty of drugging her three children to death.
---
| EJF Home | Find Help | Help the EJF | Comments? | Get EJF newsletter | Newsletters |
| Domestic Violence Book | DV Site Map | DV bibliography | DV index |
| Chapter 10 — Domestic Violence Against Men In The United States |
| Next — Stories Of Abused Men In Indiana |
| Back — Stories Of Abused Men In Idaho |
---
This site is supported and maintained by the Equal Justice Foundation.