Stories Of Abused Men In New York
---
| EJF Home | Find Help | Help the EJF | Comments? | Get EJF newsletter | Newsletters |
| Domestic Violence Book | DV Site Map | DV bibliography | DV index |
| Chapter 10 — Domestic Violence Against Men In The United States |
| Next — Stories Of Abused Men In North Carolina |
| Back — Stories Of Abused Men In New Mexico |
---
Stories here are reproduced under the Fair Use exception of 17 USC § 107 for noncommercial, nonprofit, and educational use.
If you have, or know of a story about abused men that should be posted here please send it, or a link to comments@ejfi.org.
Stories
Woman sentenced to three years for torching boyfriend in Queens
Long Island mom charged with trying to have her lover murdered
Wife charged with husband's murder in Ravena
Indictment of wife expected in murder-for-hire plot in Clarkson
Lyons woman out on bail after killing another woman in an argument over a boyfriend
Mount Vernon woman charged with murder of her boyfriend
Utica woman claims boyfriend raped her, then marries him, and now threatens to kill him
Ossinning woman pleads guilty to fatally stabbing her boyfriend
Is there a batterer in the US Senate? by Glenn Sacks
Apparently you have to be famous male actor to get police to enforce stalking laws against women
Wife indicted for conspiracy: Chadwicks woman charged in murder-for-hire scheme
New York City woman charged after killing boyfriend with her high-heeled shoe
Drunken woman runs over, kills husband on anniversary in Holbrook, police say
Husband slain in Brooklyn when he tells wife her butt is 'tiny'
Dear Abby: I am 17 (and violent) in Queens
Husband alleges Liza Minnelli hit him in drunken rages in Manhattan
Another lawsuit: Bodyguard claims Liza Minnelli assaulted him as well
Pleasantville woman guilty of trying to kill spouse
Police sergeant shot in back of head by girlfriend in White Plains, she is acquitted in bench trial
Elmhurst woman charged with setting fire to spouse but husband doesn't want to press charges
Staten Island woman kills husband before having baby
A soldier's letter to the New York State Assembly
Music producer killed on 57th birthday in New York
Free love, hate, and an ambush at commune on Staten Island
Stony Point wife kills herself but somehow it is her husband's fault
Scorned woman brands her ex in Manhattan
Man killed trying to stop drunk-driving girlfriend in Centereach on Long Island
Wife shoots husband of 24 years 11 times in his back
Batavia man arrested on wedding night for violating restraining order his bride had against him
Real Housewives of New York star Kelly Bensimon gets community service after battering her boyfriend
Queens woman pours boiling water on cheating husband's crotch
Monticello woman charged with hammering BMW in dispute over child support
Margarita poisoned with antifreeze kills live-in boyfriend in Farmington
Wealthy Long Island wife tries to hire cop to kill husband
Jurors see horrific video in trial of New York woman accused of setting boyfriend on fire
Muslim wife tries to slit husband's throat for making her eat pork, wear short skirts, and drink alcohol in New York City
Feminist Columbia University professor, who teaches peacekeeping skills to cops and firefighters, assaults boyfriend while he slept
Joann Baney domestic violence case dismissed
---
Woman sentenced to three years for torching boyfriend in Queens
© 1996 New York Daily News
October 31, 1996 (p. 22) — A Queens woman who set her boyfriend on fire after he said he wanted to have sex with a Latino television star was sentenced yesterday to three to six years in prison.
Supreme Court Justice Richard Buchter imposed the sentence — the minimum for attempted murder — after noting that Abigail Concepcion had endured traumas of being raped and abused by other men in the past.
Her January attack on David Rivera was an "aberrational act...a psychotic response to stress," Buchter said. "I feel compassion for you as a victim," he told Concepcion.
The attack in Ms. Concepcion's Flushing apartment took place after Mr. Rivera, watching Latino television personality Cristina, commented that he found her attractive and would like to have sex with her, David Rivera told police.
Ms. Concepcion, age 44, then said in Spanish, "I have valor," poured rubbing alcohol on Rivera and tossed a match, Mr. Rivera told police according to court records. He was wearing underwear when he was torched, police said.
Rivera suffered second-degree burns to his thigh, groin, abdomen, neck and face.
Case records do not reveal any allegations that Mr. Rivera was abusive to Ms. Concepcion during their relationship, which was about a month old before the attack.
---
Long Island mom charged with trying to have her lover murdered
July 17, 1997, Mineola (UPI) —A married mother of three has been arrested and charged with conspiracy in Long Island with hiring a man she thought was a contract killer to murder her ex-boyfriend.
Prosecutors say 32-year-old Mary Samios paid an undercover officer from the Nassau County District Attorney's office $500 to kill her former lover. Officials say the married Samios became involved in an extramarital affair several years ago, but recently tried to break the relationship off.
Police say Mrs. Samios hatched her plan when the man refused to take "go away" for an answer.
---
Wife charged with husband's murder in Ravena
August 8, 1998, Albany (States News Service) —A Ravena woman has been charged with two counts of second-degree murder for killing her husband. Frances Boice has been indicted by an Albany County grand jury and will be arraigned in the next few days. Boice is accused of shooting her husband, Richard, to death in their home in June then driving to North Dakota. She is legally blind and suffers from multiple sclerosis. Boice was caught in North Dakota days after the murder and just returned to New York over the weekend.
---
Indictment of wife expected in murder-for-hire plot in Clarkson
August 19, 1998, Clarkson (States News Service) — A Niagara County grand jury is expected to indict a Clarkson woman this week... accused in a murder for hire case. Annette Monstream is accused of having her husband, John, killed back in late June of this year. His body was dumped in a Niagara Falls parking garage. Mrs. Monstream has been charged with second-degree murder in the case.
---
Lyons woman out on bail after killing another woman in an argument over a boyfriend
September 2, 1998 (States News Service) — Bail has been posted for a western New York woman accused of running down another Lyons woman with her car after an argument. Polly Smith is out on $50,000 bail. The 18-year-old is accused of arguing with Amanda Leoni over a boy, then pinning her under the car. Ms. Leoni died the next day.
---
Mount Vernon woman charged with murder of her boyfriend
November 10, 1998 (States News Service) — A Mount Vernon woman is in police custody after being arraigned for her boyfriend's murder. Thirty-three year old Adelle Gainey is charged with second-degree murder after she allegedly stabbed 41-year-old John Alarcon. He was pronounced dead at the Westchester County Medical Center.
John Alarcon's 16-year-old son was also stabbed when he tried to step in. The teenager is not seriously injured.
---
Utica woman claims boyfriend raped her, then marries him, and now threatens to kill him
November 13, 1998 (States News Service) — A Utica woman who claimed her boyfriend raped her —then recanted and married him — is being observed at a psychiatric center.
Patricia DeGristina was arrested this week after she allegedly threatened to kill her husband. They have three children together and were married the summer of 1998.
---
Ossinning woman pleads guilty to fatally stabbing her boyfriend
November 18, 1998 (States News Service) — An Ossining woman will be sentenced January 20 th after pleading guilty to the fatal stabbing of her boyfriend. Forty-nine-year-old Catherine Trocheck faces 25 years to life for the killing of Donald Zerrilla in their Croton Avenue home.
Ms. Trocheck had only moved in one week before she killed Mr. Zerrilla.
---
Is there a batterer in the US Senate? by Glenn Sacks
©2002 Glenn Sacks
Used with permission of the author
There is a batterer in the United States Senate.
This abuser's spouse has suffered repeated violent attacks, yet there has been no condemnation of this Senator's violence. Ironically, this Senator, who is one of the most controversial people in American public life today, has somehow escaped reproach for the one thing that both detractors and admirers should agree is genuinely inexcusable — domestic violence.
Who is this perpetrator of domestic violence? New York Senator Hillary Clinton.
The evidence against Ms. Clinton is strong. According to Hillary's admiring biographer Gail Sheehy, author of Hillary's Choice, one of the domestic assaults upon Bill Clinton occurred in 1993, when Hillary slashed Bill Clinton's face with her long fingernails, leaving a "mean claw mark along his jawline."
The incident was first explained as a "shaving accident" and a subsequent attempt was made to pin the blame on Socks the cat. Because of the gouge's size, neither explanation was accepted by observers. Dee Dee Myers, the White House spokeswoman at the time, later explained to Sheehy that it had been singer Barbara Streisand's visit to the White House that had sparked Hillary's jealous, violent rage.
According to Christopher Andersen, author of Bill and Hillary, Hillary also assaulted Bill on August 13, 1999, after the Monica Lewinsky revelations. Andersen writes:
"...the President...weeping, begged her forgiveness. Much of what transpired next between Bill and Hillary Clinton was plainly audible to Secret Service agents and household staff members down the hall. In the past, Hillary had thrown books and an ashtray at the President — both hitting their mark...Hillary rose to her feet and slapped him across the face — hard enough to leave a red mark that would be clearly visible to Secret Service agents when he left the room.
" 'You stupid, stupid, stupid bastard,' Hillary shouted. Her words, delivered at the shrill, earsplitting level that had become familiar to White House personnel over the years, ricocheted down the corridor."
Sheehy's account of the incident is similar, adding that Hillary's friend Linda Bloodworth-Thomasen, who was staying with her husband in the private quarters nearby, "thought it was great that Hillary 'smacked him upside the head.' "
The US Department of Justice's Office for Victims of Crime classifies these types of attacks — scratching, slapping, hitting, throwing objects, and inflicting bruises or lacerations — as "physical abuse" and domestic violence.
Bill Clinton handled the incidents in a manner eerily reminiscent of the way many female victims of domestic violence did in the pre-feminist era. Ashamed, he tried to cover the incidents up, even ordering his representatives to publicly alibi his wife's violence. He probably blamed himself for "provoking" her, as if marital infidelity warrants physical assault. And he almost certainly never considered calling the police or formally charging his abuser.
The public's reaction has been of the "what did he do to set her off?" variety — a "blame the victim" mentality that would immediately be recognized and condemned were the genders of the perpetrator and victim reversed. Media coverage of the incidents has almost entirely consisted of jokes on late night TV and talk radio. In narrating these assaults, neither Sheehy nor Andersen mention "domestic violence" or even write disapprovingly of Hillary's attacks. Needless to say, the reaction would be quite different were it the president's wife who appeared in public with lacerations on her face.
Nor were the incidents mentioned during Hillary's 2000 Senate campaign. In fact, it was former New York Mayor Rudy Giuliani who was publicly pilloried as a bad spouse for his failing marriage, while the fact that his electoral opponent was a known abuser merited little or no mention.
The Clinton incidents demonstrate that, despite the overwhelming body of research which shows that men and women initiate and engage in domestic violence equally, the public still largely holds the outdated and discredited view that domestic violence is synonymous with wife-beating.
Ironically, Senator Clinton herself has spoken out on domestic violence on many occasions, and has supported the Family Violence Prevention Fund's $100 million anti-Domestic Violence campaign. The campaign's slogan is "There's No Excuse for Domestic Violence."
What's Senator Clinton's excuse?
---
Apparently you have to be famous male actor to get police to enforce stalking laws against women
According to the New York Daily News Ursula Reichert-Habbishaw, age 51, was due in a Manhattan court Wednesday, May 8, 2002, on charges of stalking actor Richard Gere "all over the world." Ms. Reichert-Habbishaw was apparently caught on April 30 th when she went to Mr. Gere's Grenwich Village office for the sixth time after she had called him over 100 times since February 1 st , leaving a series of messages on his answering machine [EJF note: Sound familiar?].
Police said Ursula has been following Mr. Gere for some time although he reports he has never met her.
After her arrest Ms. Reichert-Habbishaw was ordered to undergo a psychiatric evaluation.
---
Wife indicted for conspiracy: Chadwicks woman charged in murder-for-hire scheme
© 2002 Utica Observer-Dispatch
Saturday, December 21, 2002 —The Chadwicks woman charged with taking a hit out on her husband was indicted by an Oneida County grand jury.
Catherine A. Shephard, 43, was indicted on a felony count of second-degree conspiracy for paying someone — who she later discovered was an undercover state trooper — to kill her husband, 50-year-old David R. Shephard.
That constitutes the intent on her part to commit first-degree murder, the indictment states.
Court documents state that on Nov. 12 Shephard gave the officer $1,000 as a down payment for killing her husband. She also gave the trooper a photograph of her husband to ensure a successful identification, and led him to her and her husband's house to make sure the "hit man" knew where to kill her husband.
Shephard intended to cash in on an insurance policy in her husband's name, state police allege. The couple has been married for 12 years and have no children together.
She is in Oneida County jail on $100,000 bail.
The murder-for-hire scheme was not Shephard's first run-in with authorities concerning her husband.
Shephard was charged April 21 with felony second-degree assault after an investigation by Oneida County Sheriff's Office authorities determined she put pills in her husband's beer bottles.
David Shephard had fallen ill and was taken to the hospital for treatment as a result of the pill-dropping incident.
The case was resolved in New Hartford Town Court, where Catherine Shephard pled guilty to a lesser misdemeanor charge, police said.
---
New York City woman charged after killing boyfriend with her high-heeled shoe
June 8, 2003 (AP) — A woman whose ex-boyfriend died after she beat him with her size-12 high-heel shoe was charged with manslaughter Sunday, police said.
Roosevelt Bonds, 51, died early Saturday after the brawl outside a Brooklyn nightclub, police said. Anna Rhinehart, 40, apparently knocked him down and beat him repeatedly with the shoe, police said. The two had a child together but their relationship had recently become strained according to police.
A spokeswoman for the city medical examiner said Mr. Bonds died of chest compression and blunt trauma to the head, neck, and torso.
---
Drunken woman runs over, kills husband on anniversary in Holbrook, police say
Reproduced under the Fair Use exception of 17 USC § 107 for noncommercial, nonprofit, and educational use.
Holbrook, June 15, 2003 — An intoxicated Long Island woman drove over her husband, killing him, after the pair got into an argument following a night out celebrating their wedding anniversary, police said.
Suffolk County police were investigating what led to the fatal hit and run outside the couple's Holbrook home Saturday night.
Joanne Riva, 48, was arraigned Sunday on charges of leaving the scene of the crash and driving while intoxicated, police said.
Officers responded to the home at about 10:30 PM, finding Frank Riva, 49, dead in the street.
The wife was found at a family member's house, and the car was nearby, police said.
Witnesses told police that the couple got into a disagreement after returning home.
"I think something got out of hand," neighbor Gerry Donatelli said. "Something went wrong."
---
Husband slain in Brooklyn when he tells wife her butt is 'tiny'
by Denise Buffa, New York Post
Reproduced under the Fair Use exception of 17 USC § 107 for noncommercial, nonprofit, and educational use.
DV classes now for murderers! But DA claims she should be going to anger management classes instead.
July 4, 2003 — A Brooklyn newlywed pled not guilty yesterday to fatally stabbing her hubby after he made a wisecrack about the size of her derriere.
Judy Castillo-Thomas, 27, who stood with her head hanging, entered her plea before Judge Matthew D'Emic in Brooklyn Supreme Court while Jason Thomas' family and friends packed the courtroom wearing T-shirts emblazoned with his photo.
Judy, who claims she acted in self-defense while trapped in an abusive relationship, faces two counts of manslaughter in the May 11 death of Jason, a 27-year-old electrician. They had celebrated their wedding on Easter Sunday, three weeks earlier to the day.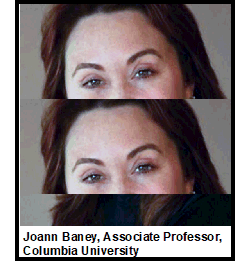 Authorities have said the newlyweds started arguing when Jason became enraged that his wife was instant-messaging someone in a chat room on the computer at their Cypress Hills home at around 1 AM.
During the heated exchange, Jason criticized the size of Judy's backside, saying it was too tiny, authorities said.
"I guess it's one of those things you say to hurt people," one law-enforcement source said. "The bigger, the better, apparently."
The two eventually ended up in the kitchen, where petite Judy — a size 4, by one estimate — admits to police that she grabbed a knife, court documents show.
"I grab the knife, and Jason said, 'Stab me, I don't care,' and I stick him on his chest, not knowing that was hurting him," Judy allegedly said in a handwritten one-page statement to cops.
She told police Jason slapped, shook, pulled and pushed her during the argument. Her lawyers maintain she is a battered woman who acted in self-defense, and is now remorseful she was pushed to that point.
"She loves him. That's her husband," said Lisa Schreibersdorf, executive director of Brooklyn Defender Services. "If there was any way she could take this back, she would."
Judy is now attending counseling sessions for battered women, something Assistant DA Charles Tucker vigorously opposed at yesterday's hearing. He said she should be going to anger-management classes, like any man in her situation would have to do.
Authorities have said there is no police record of domestic violence between the pair, who had been together for two years before tying the knot at City Hall. The defense said, however, that the abuse had been confirmed through many witnesses, including members of the victim's family.
---
Dear Abby: I am 17 (and violent) in Queens
Abstracted from Dear Abby column
Friday, September 12, 2003 — Two months ago I found out my that my boyfriend was cheating. I went berserk. I broke into his house when his parents weren't home and trashed his room. I tore up the cool stuff I had given him and threw it all over the place. I brought along all the gifts he had given me and did the same to thing to them.
---
Husband alleges Liza Minnelli hit him in drunken rages in Manhattan
Abstracted from article by Jeanne King
October 21, 2003, Manhattan (Reuters) — Liza Minelli's estranged husband David Gest sued the entertainer on Tuesday for $10 million in damages for spousal abuse, saying she attacked him in drunken rages, leaving him with "unrelenting pain in his head."
An 11-page civil suit filed in Manhattan Supreme Court by David Gest, age 50, who married Liza Minelli, age 57, in March 2002, says she threw a lamp at him and when he tried to calm her down and she beat him in the face with her fists.
Gest, who separated from Ms. Minelli in July, just 16 months after they wed, alleged that her heavy drinking gave the singer-actress "remarkable force and strength."
The most recent incident took place at the Connaught Hotel in London in June, according to the suit. Gest said he sustained severe injuries about the head and "virtually constant unrelenting pain in his head" in the attack and that he suffers from "throbbing pain, severe headaches, vertigo, nausea, hypertension, scalp tenderness and insomnia."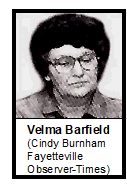 The suit states that David Gest now takes 11 medications a day to treat his pain and injury and is at a rehabilitation clinic in Honolulu.
Mr. Gest alleged that another drunken brawl took place at the Hotel Plaza Athenee in New York after the couple returned from their European honeymoon. He said he caught his wife drinking a bottle of vodka and that caused her to "fly into a rage."
"She started beating me with her hands about the head until I ran into the other room," Gest said.
David Gest said he was so concerned he called the Caron Foundation, an organization in Pennsylvania that provides residential and out-patient treatment for those affected by alcoholism and drug addiction.
On learning she was about to be admitted for treatment, Gest said Ms. Minelli again flew into a "violent rage, beating plaintiff with her hands while shouting insults at him."
Their wedding had marked a personal comeback for Liza Minnelli, the daughter of Judy Garland and director Vincente Minnelli. She has won an Academy Award, an Emmy, two Golden Globes and three Tony Awards, but also battled substance abuse, weight gain, and a near-fatal bout with encephalitis.
David Gest, an event and concert promoter, produced Michael Jackson's 30 th Anniversary tribute concert among others.
Another lawsuit: Bodyguard claims Liza Minnelli assaulted him as well
Posted on CNN.com
Wednesday, November 10, 2004, New York (AP) — Liza Minnelli's bodyguard claims the Oscar-winning actress made him have sex with her in order to keep his job, according to recently unsealed court documents.
The allegations are detailed in M'Hammed Soumayah's $100 million lawsuit against the entertainer. Minnelli's lawyers did not return calls for comment Wednesday. But in a court document, one of her lawyers, Dorothy Weber, said Soumayah had "commenced this action in a quick sand of untruths and misstatements" and accused him of a "shakedown" of her client.
In the lawsuit, Soumayah, 56, accused Minnelli of assault and battery, breach of contract, withholding payment for services rendered and sexual harassment.
Although the suit was filed September 30 in Manhattan's state Supreme Court and sealed by Justice Barbara Kapnick, she unsealed it late Tuesday over the objections of Minnelli's lawyers.
Meanwhile, Minnelli sued Soumayah for $250,000 on Tuesday, alleging breach of contract and breach of fiduciary duty. The two-page filing contained no details.
[As noted above] Minnelli's estranged husband, David Gest, has also accused Minnelli of assault in a $10 million lawsuit against her. Minnelli is suing Gest for allegedly stealing $2 million from her, and both are suing each other for divorce.
---
Pleasantville woman guilty of trying to kill spouse
© 2004 The Journal News
February 20, 2004, White Plains — A 34-year-old Pleasantville woman suspected in the Connecticut slaying of her lover's girlfriend was convicted of attempted murder yesterday for stabbing her husband as he was blindfolded and handcuffed during a kinky game.
Sheila Davalloo sat with her hands clenched and her eyes closed as state Supreme Court Justice Thomas Dickerson announced the guilty verdict in the nonjury trial. Dickerson found that Davalloo's depression and bipolar disorder did not stop her from appreciating the consequences of what she was doing March 23, 2003, and that she had intended to kill Paul Christos when she stabbed him twice in their apartment and a third time after driving him to the hospital.
Ms. Davalloo, a former research scientist at Purdue Pharma, was convicted of second-degree attempted murder, first-degree assault and fourth-degree criminal possession of a weapon. She had been free on $50,000 bail during the trial, but Dickerson ordered her held in the Westchester County jail until sentencing on April 6. She faces a minimum of five years and a maximum of 25 years in state prison.
Ms. Davalloo and her lawyer, Theodore Brundage, claimed she never meant to harm Christos and that she was confused when she stabbed him out of frustration and didn't realize she was doing it.
But Assistant District Attorney Dan Schorr argued that the stabbing wasn't only intentional, it was premeditated — that Sheila Davalloo wanted Christos dead because she was obsessed with her lover and co-worker, Nelson Sessler.
That possible motive has also drawn the attention of Stamford, Connecticut, police, who are interested in interviewing Davalloo about the November 8, 2002, slaying of Anna Lisa Raymundo, a former colleague who was dating Sessler. Raymundo was stabbed and beaten to death in her apartment. Police found Ms. Raymundo's body that day after a 911 call from an anonymous woman they suspect was Davalloo.
Yesterday, Lt. John Forlivio of the Stamford police would say only that the homicide was still under investigation and that Ms. Davalloo remained a suspect.
Davalloo and Christos were married in 2000 but steadily grew apart. In 2002, she began an affair with Sessler, but he stopped seeing her that summer as he and Ms. Raymundo dated more seriously. After Ms. Raymundo's death, he and Davalloo resumed their relationship and spent several weekends together early last year.
Davalloo had become severely depressed in 2002 and sought a therapist's help for her obsession with Sessler. She grew steadily unproductive at home and at work.
On March 23, 2003, Davalloo and Christos played a game in which one person, handcuffed and blindfolded, had to guess what items were touching them. When it was Christos' turn, Davalloo stabbed him twice in the chest with a paring knife. She pretended to call 911 and then drove him to Westchester Medical Center. But instead of going to the emergency room, she parked at the Behavioral Health Center and stabbed Christos again, puncturing his heart.
Davalloo was interviewed for hours that night by Westchester County police Detectives Alison Carpentier and James Clarke, first claiming that her husband arrived home already stabbed. She then changed her account, claiming the cuts were accidental, when they informed her that Christos told police about the game and the multiple stabbings before he underwent the open-heart surgery that saved his life.
The detectives were in court for the verdict yesterday, and Carpentier said Davalloo was a dangerous woman who thought she could get away with what she did.
"I found her to be deceptive from the beginning," Carpentier said. "I think she's very calculating."
When Davalloo and Sessler had their trysts, she would get Christos out of their Foxwood Drive condominium by saying her schizophrenic brother, who didn't know she lived with anyone, was staying over. She also lied to Sessler, claiming she was divorced. He returned the deceit last year, secretly tape recording their conversations — even when she was in a hospital psychiatric unit — on behalf of Stamford police, hoping she would implicate herself in Raymundo's death. Sessler declined to comment yesterday.
Christos, 37, who has filed for divorce, remained supportive of his wife after the stabbing. Last week, he said he wanted Davalloo to get treatment for her mental illness and not go to prison.
Yesterday, he suggested she might deserve some prison time, but he remained uncertain what her true intentions were when she plunged the knife into him.
"I still don't know for sure. I don't think I'll ever know," he said, adding that the verdict left him numb, but not surprised.
Davalloo's parents did not attend the trial. Despite her extramarital affair and her attack on Christos, she maintained a close relationship with her in-laws, often sitting with them in the hallway during breaks in the trial. As court officers handcuffed her yesterday, she told Brundage to give her purse to her mother-in-law. Christos' mother began crying after the verdict was announced and declined to comment afterward.
---
Police sergeant shot in back of head by girlfriend in White Plains, she is acquitted in bench trial
Former US Marine and Philadelphia Police Sgt. Jeffrey Troebs, age 41at the time of his death, had a son in 1994 with Pia Stefanelli, age 42 in 2002.Pia wanted to move their son to Georgia, but the custody agreement required approval from Sgt. Troebs. On September 11, 2002, Sgt. Troebs sent Ms Stefanelli a letter to say that he couldn't allow his son to move away. Two weeks later, Pia, an NRA Certified Pistol Safety Instructor, took her gun out of storage. On October 14, 2002, she shot Sgt. Troebs in the back of his head in her White Plains apartment while he was dropping off their son after a weekend custody visit.
In addition to their 8-year-old son, one William Nardozzi, Stefanelli's present boyfriend and a former Director of Public Safety for Harrison, New York, were present in the apartment when the shooting occurred.
Ms. Stefanelli was then charged only with second-degree murder in the killing of Sgt. Troebs.
Ms. Stefanelli requested, and was granted a bench trial before Judge Kenneth Lange in Westchester County. It is quite unusual to hold a bench trial in a murder case.
According to the Journal News of March 5, 2004, a Westchester County police gun expert testified that the only way Pia Stefanelli's gun could fire was if someone pulled the trigger using 7 pounds of pressure. Detective Arthur Holzman, a county police firearms instructor, said he examined Stefanelli's .380-caliber semiautomatic pistol several times and found that it had been maintained and was in good working condition.
Ms. Stefanelli, maintaining the shooting was an accident, said she was checking to make sure the weapon was safe when "it just went off" while Troebs was standing in front of her. The shooting occurred in a walk-in bedroom closet at Ms. Stefanelli's 23 Old Mamaroneck Road apartment in White Plains. She told police that she was showing Sgt. Troebs the gun in the hope he could sell it for her. The Assistant District Attorney Perry Perrone questioned why Pia would ask Sgt. Troebs to help her sell a gun and not Mr. Nardozzi.
Ms. Stefanelli said she took the gun from a bag in the closet and stepped back. She told a grand jury that she was about to check to make sure the gun was safe when Troebs, who had stepped in front of her, asked which bag in the closet was the gun bag. She said she looked up and told him it was the gray bag and, when she looked back down at the gun, which she said she was holding at waist level, it fired. Two White Plains police officers testified earlier in the trial that Ms. Stefanelli demonstrated for them how she was pulling the slide back on the weapon when it fired. She told police the shooting was an accident and she was unaware the gun was loaded.
In his testimony, Detective Holzman described the gun's safety features and said it could not fire unless the trigger was pulled. Answering questions from Assistant District Attorney Perry Perrone, he said the gun had a "loaded chamber indicator," which told by sight and touch whether a bullet was in the chamber. He said the weapon also would not fire if the slide was locked back, if the magazine was removed, or if the safety switch was pushed up.
A female friend of Sgt. Troeb's, who knew him for over a decade before his murder, has told the Equal Justice Foundation that Ms. Stefanelli abused Sgt. Troeb for many years before the killing. According to Philadelphia Police records and neighborhood witnesses, Ms. Stefanelli had assaulted Sgt. Troebs in 1996 in Philadelphia when he was picking up their son for a custody visit from her former home in Philadelphia.The prosecution's summation included Pia's e-mail messages to him in which she would threaten to withhold their son if Jeff didn't acquiesce to her arrangements. Sgt. Troebs would always do whatever he could to appease Pia so that he could maintain a relationship with his son.
In the cross examination of a defense witness on March 15 th , it was revealed that several days before Pia shot Jeff Troeb she had told her neighbor that she was going to kill him.In the crime scene re-creation, presented on March 9 th , the gunpowder residue, blood spatter and bullet trajectory show that Pia killed Jeff by holding the gun up 18 inches from the back of his skull and not at her waist as she claims.The trajectory of the bullet perfectly matched Pia's height and stance for target practice.
Ms. Stefanelli is a Level 4 Paramedic, yet Sgt. Troebs did not receive any care before the White Plains emergency personnel arrived.Jeff's friend tells the Equal Justice Foundation she can't believe that Ms. Stefanelli walked.
At one point, Westchester County Judge Kenneth Lange, who presided over the nonjury trial, asked Holzman to show him how to safely handle the pistol, so he could experience firsthand what's involved. Following Holzman's instructions and handling the pistol somewhat gingerly, Lange was able to slip a clip in the weapon, pull the trigger, inspect the weapon to see whether it was safe, and remove the clip.
As reported by News 12 in Westchester, on March 18, 2004, Pia Stefanelli, was acquitted of all charges and Sgt. Troebs' son was returned to the custody of his mother, Pia Stefanelli. Judge Kenneth Lange found Pia Stefanelli not guilty of second-degree intentional and depraved indifference murder, as well as manslaughter. The judge told the court that prosecutors failed to prove that Ms. Stefanelli acted recklessly or intentionally meant to kill her former boyfriend.
From the beginning and throughout the non-jury trial, Stefanelli maintained the shooting was an accident.
---
Elmhurst woman charged with setting fire to spouse but husband doesn't want to press charges
Abstracted from article by James DeWeese, Astoria Times Ledger
April 15, 2004 — A 27-year-old East Elmhurst woman was charged Saturday with first- and second-degree assault after police said she doused her husband with alcohol and set fire to him with a cigarette lighter almost two weeks ago, the Queens district attorney said.
Early on the morning of April 3 inside their Curtis Street home, Aisha Davis-Napoleon "poured alcohol over (her husband's) body and set his body on fire using a lighter," according to the criminal complaint filed by the Queens DA.
Police said the alleged assault was not reported until April 9, the day Davis-Napoleon was arrested.
The husband, Clifford Davis of 24-26 Curtis St., suffered third-degree burns over 37 percent of his body, police said. Davis was taken to Bronx-based Jacobi Medical Center, where he was admitted on the morning of the incident in serious but stable condition, police said.
A spokesman for Jacobi Medical Center said Tuesday that Davis remained in the hospital's burn unit and was in "good condition."
Davis told investigators that he suffered "third-degree burns to his neck, torso, pelvic region and penis as well as substantial pain," the criminal complaint said.
Law enforcement sources described the assault as a marital dispute that turned violent and said the crime was not reported until later because Davis did not initially want to press charges against his wife.
Mrs. Davis-Napoleon could face up to 25 years in prison if convicted on the four counts of felony assault.
Reach reporter James DeWeese by e-mail at news@timesledger.com, or call 718-229-0300, Ext. 157.
---
Staten Island woman kills husband before having baby
June 30, 2004 (AP) — A pregnant woman stabbed her husband to death in their Staten Island home on Wednesday, then tried to take her own life before giving birth.
After the stabbing, 29-year-old Sung-Ann Choi-Lee tried to commit suicide by slitting her wrists, police said. Choi-Lee, who was nine months pregnant, was taken to a hospital and gave birth to a healthy baby boy by Caesarean section.
Officers who went to the home at about 7 AM found the body of her 30-year-old husband, Matthew Lee, who had been stabbed numerous times in the upper body.
Charges against Choi-Lee were to include murder and criminal possession of a weapon, police said. A spokesman for the district attorney's office said Choi-Lee hadn't been arraigned because of her medical condition.
---
A soldier's letter to the New York State Assembly
Source: Yahoo group NYCivilRightsCounsel. message # 4089:
To: Assemblyman Kenneth P. Zebrowski <zebrowk@ assembly.state.ny>
Please Help Us. I am a serviceman serving in Iraq and I am at the mercy of the courts and the support collection unit. Sir, I have had increase after increase charged against me, while being deployed. In October of 2004 I went to family court only to have the hearing examiner reserve her decision till I was out of the country. By the time I got my court orders in Kuwait, I hurried up and wrote an appeal only to get it denied. While I was in court I asked the examiner to please make a decision and she refused. I also asked her if I could get legal assistance and she refused me. Am I not an American? Am I not here fighting and risking my life for the safety of our country, our Flag and our freedom? Then tell me why Sir am I being treated like MY LIFE doesn't matter. Tell me why an attorney and a magistrate both agree in open court that Mr. Salazar doesn't need any money. He's going to Iraq, the military will feed him, clothe him, and give him a bed to sleep in. Is this the way everyone in America thinks? I hope not. Because the BLOOD an SWEAT I leave here is all in vain. Do you know Sir since December of 2004 to the present my support has been increased 5 times and my checking and savings have been seized 2 times. If the servicemen can't get any help then why ask us to serve? Why ask us to give up our life? Why ask us to give our LIFE for people who don't love or care for us? Can you tell me why.I have been a member of the military for 20 years and have never walked away? I have been a member of the NEW YORK ARMY NATIONAL GUARD for 20 yrs. How about our state taking care of us.
---
Music producer killed on 57th birthday in New York
November 21, 2005, New York (UPI) — Paul Simon's former tour manager was stabbed to death by his girlfriend on his 57 th birthday at their New York apartment.
Music producer Danny Harrison was stabbed twice in the chest with a long butcher knife by his live-in lover Sunday afternoon, The New York Post reported.
Neighbors reported seeing a blood-spattered, handcuffed Kathleen Connors being brought out of the couple's apartment and placed into a squad car. Police said Ms. Connors claimed the stabbing was in self-defense. She said Harrison hit her after complaining the apartment was a mess.
"There was shouting, bodies slamming the walls. I could hear bodies and furniture and things flying," a downstairs neighbor told the newspaper.
Harrison was a music producer who handled events at such venues as the Manhattan Center, the Tribeca Film Festival, MTV and VH1. He previously managed Simon's "Graceland" tour and also worked with Bill Joel, the Eagles, Dan Fogelberg and Boz Scaggs.
---
Free love, hate, and an ambush at commune on Staten Island
© 2006 by Andrew Jacobs and Sarah Garland, New York Times
Reproduced under the Fair Use exception of 17 USC § 107 for noncommercial, nonprofit, and educational use.
June 1, 2006 — A few rules exist at Ganas, a collection of 100 souls who live on Staten Island in what may be New York City's only commune.
• Shared meals and wife-swapping are O.K.
• Freeloading, violence and pointless negativity are not.
Rebekah Johnson, a former Ganas member, had violated all three prohibitions even before she was suspected of gunning down and seriously injuring one of the group's founders on Monday night, residents say. In 1989, she quit working at the commune-run thrift store, stopped contributing to the group's joint finances and began spreading prodigious amounts of negativity.
"She was just causing trouble everywhere," said Jeff Gross, the primary recipient of Ms. Johnson's negativity, speaking from a hospital bed where he is recovering from three bullet wounds that the police say came from Ms. Johnson's .380-caliber handgun. "The commune asked her to leave. We thought that was the end of story."
It was, in fact, only the prologue.
Ms. Johnson, 43, waged a 10-year war against the commune before, the police say, she ambushed Mr. Gross in front of his home, firing four shots and disappearing into the night.
Ganas members, local residents and law enforcement officials said that her complaints included accusations that Mr. Gross had raped female residents, forced some to marry illegal immigrants and brainwashed others into blind obedience.
In a $3 million lawsuit she filed in 1999 against Mr. Gross and Ganas, Ms. Johnson claimed she had been tossed out for complaining about the promiscuity and the risk of sexually transmitted pathogens. The police investigated her rape allegations, found no merit in them, and the suit was dropped.
With Ms. Johnson at large and Mr. Gross recovering from his wounds at a Staten Island hospital, residents of the pacifist urban collective are reeling from the kind of fear and violence they had sought to escape.
"We're nervous," said Melissa Van, 28, speaking in front of a house on Corson Avenue that is connected by a meandering boardwalk to nine other communal homes. "I mean, who knows? No one thought Jeff would get shot."
The bloodshed has brought unwanted attention to a group of people who have long struggled to show outsiders that they are a civic-minded, environmentally friendly collective of lawyers, doctors, teachers and real estate brokers, not some zany cult of vestigial hippies living on the fringes of the city.
"I understand from the outside that it's a very unusual way to live but it leads to people sensationalizing us," said Jenny, 38, who runs an H.I.V. program at New York-Presbyterian Hospital and asked that her last name not be printed. "I don't live a particularly alternative life."
Founded three decades ago by six people who are still at its core, Ganas adheres to an intense brand of communication they call feedback learning. Although participation is not compulsory, about a third of the residents show up for the breakfast and dinnertime sessions during which residents talk about commune business, workplace problems, and personal matters that sometimes include the unintended consequences of the romantic fluidity that is encouraged.
There are just a handful of children at the commune and most couples say they would rather devote themselves to self-improvement than procreation.
Jenny, for one, pays a mere $700 for a two-room apartment that offers harbor views and a glimpse of the Manhattan skyline. Her rent, she says, includes phone, utilities and all the food she can eat, prepared by the commune's full-time cook.
Doors stay unlocked and groceries are unloaded from the commune-owned van via bucket brigade. "It's really a relaxed supportive environment and the people are friendly and engaging," Jenny said. "It's not like some utopia, but everyone gets along."
Some who knew Ms. Johnson say she was troubled from the beginning. Others said her ire might have been fueled by an unrequited passion for Mr. Gross, 52, who is married to another member of the group. "She obviously was not operating under normal rational thought," Ms. Van said.
Ms. Johnson, a native of Virginia, first connected with Ganas at a communal living conference in Canada in 1986, Mr. Gross said. It was before the group had a formal screening process, and Ms. Johnson, impressed by the people she met, simply hitched a ride back to Staten Island and moved in. She had no job, no money and seemed a bit lost. "We thought we could help anyone," Mr. Gross said.
Ms. Johnson worked at one of the commune's three thrift stores on Staten Island, but the good will didn't last. By 1989, Mr. Gross said, she was asked to leave. In 1994, she asked for a second chance. In the end, things got so bad, the group had to call a marshal to have her evicted. She moved to a nearby housing project on Bay Street, where neighbors said she kept to herself, her only companionship a cat and a computer. "She never had one friend visit her in all the time she was here," said a neighbor, Darren Burton. "She totally kept to herself. She barely had any furniture."
Two years ago, she renewed her highly public campaign against Mr. Gross. This time, members say, she seemed more disheveled, and more enraged. She accosted him at street fairs and stalked him as he jogged, snapping his picture at point-blank range, prosecutors said.
One day, Mr. Gross awoke to find his car vandalized. Another morning, daylight revealed the words "Jeff Gross = Rapist and Pimp" spray-painted across a retaining wall on Corson Avenue, the leafy working-class block in Tompkinsville where most of the group's homes are located.
Mr. Gross took out an order of protection. Ms. Johnson was arrested. And the Staten Island district attorney prosecuted her on harassment charges. For reasons that are unclear, the case was later dismissed. [EJF note: As are virtually all such charges against women.]
The last time the two met was in October, at a waterfront festival that Mr. Gross organizes every year. The police escorted Ms. Johnson away and the fliers she had been distributing as part of her campaign suddenly stopped. Mr. Gross thought the trouble had finally subsided.
"Apparently she had something else cooked up," he said. Then, turning wistful, his thoughts turned to the community he had helped create, one that had nearly taken his life. "It was a social experiment," he said, "and here I am 30 years later with all these bullets in me."
Nate Schweber contributed reporting for this article.
---
Stony Point wife kills herself but somehow it is her husband's fault
Abstracted from AP article posted on Fox News
June 16, 2006 —A 34-year-old architect was charged Friday with helping his wife commit suicide by stepping aside as she drove the family minivan down a 300-foot cliff with their two daughters inside.
Both children survived, but Victor Han's 35-year-old wife, Heijin, died in the crash Wednesday night at Bear Mountain State Park, 40 miles north of New York City.
Victor Han was charged with promoting a suicide attempt and reckless endangerment, both felonies, and endangering the welfare of a child, a misdemeanor.
Police said the family had stopped at a scenic overlook in the state park about 5:30 PM Wednesday. Han got out of the minivan, and his wife "put the vehicle in drive and locked the doors," park police Col. James Warwick said.
The vehicle then rolled over the cliff, tumbling down the mountainside into the trees and rocks below, police said. The couple's 3- and 5-year-old daughters suffered minor injuries, police said.
Police said they believe Victor Han left the car knowing that his wife was suicidal, and that she had earlier threatened to harm herself and their daughters. He "afforded her an opportunity for her to carry out her intentions," police said in a statement.
However, The Journal News in White Plains reported on its Web site Friday that Han signed a statement for investigators claiming that the family went to Bear Mountain to take photos after their daughter's preschool graduation. Although he was worried about her state of mind, "I felt she would not kill herself in front of anyone," Han reportedly said.
The New York Daily News said Han told investigators he tried to grab the minivan's bumper as it headed for the cliff but could not stop it.
Han posted bail of $75,000 and pled not guilty. Prosecutor Louis Valvo asked for time to get results from toxicological tests on the dead woman, Hejin Han. He said the test results "could affect the charges...The results may answer some questions about Mrs. Han's condition at the time of the incident," he said, but declined to elaborate.
---
Scorned woman brands her ex in Manhattan
Abstracted from story in New York Post
October 29, 2006 — A scorned woman launched a twisted attack against an old lover, when she allegedly lured him to a seedy Chelsea hotel where she had two thugs brand him with an "R" — because he never called her after they hooked up, police sources said.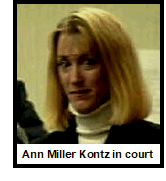 Kristina Caban, 21, had a liaison with Samir Sara, 23, in 2004 — but she still burned so hot for him that she ambushed him and had her cohorts sear the 4-inch letter into the side of his torso, law-enforcement sources said.
The 21-year-old Manhattan woman was held on $35,000 on charges of kidnapping, robbery and assault in the startling attack last Sunday.
Ms. Caban at first told cops that the couple's long-ago sex encounter was forced — leading cops to initially think the "R" was for rape, a law enforcement source said.
After questioning, however, she backed off that excuse for the sinister searing, and finally conceded that she was angry that Sara had ended things between them. "They had sex several years ago and she was angry because he didn't contact her," the source said.
The series of events that led to the white-hot iron attack began sometime last Sunday, when the pair met at the Half King bar in Chelsea for drinks, according to a source familiar with the case.
As they got reacquainted, Ms. Caban suggested they retire to the Chelsea Inn on West 23 rd Street and 11 th Avenue, the source said.
But the meeting was not a rekindling of love — it was a brutal trap.
Kristina Caban had arranged for two men to be waiting in Room 212 — a 9-by-12-foot space with cigarette burns on the furniture and gaudy green carpeting.
When Caban and Sara arrived last Sunday, the men inside punched him in the face, robbed him of $10 and took his cell phone, a source said. One man reportedly produced a badge and shouted at him: "I'm a Long Island police officer, get on the ground."
The men restrained Sara with duct tape and pulled down his pants. Then the victim suddenly felt "something hot," the source said. It was not clear what sort of implement was used to brand the victim.
After the assailants left, the stunned and bleeding Samir bit through the tape and began screaming, alerting a guest in the next room who sought help for him.
In June 2008, Kristina Caban was sentenced to five years in prison for the attack on her sex partner.
---
Man killed trying to stop drunk-driving girlfriend in Centereach on Long Island
Abstracted from article by Christime Armario, Newsday.com
July 23, 2007 — Drunk but intent on driving, Jesenia Vega fought off her boyfriend as she left a Centereach block party and got into her car, Suffolk police said.
"You're going to get arrested," Louis Wiederer, 26, of Westbury, warned his girlfriend, a witness heard them arguing late Saturday. "You can't drive like that!"
With that, Vega, 27, of Carle Place, put her key in the ignition and drove off — as Wiederer hung onto an open window. She continued north, dragging him on the pavement, then underneath her car, before coming to a stop three blocks later, police and witnesses said.
Jay Steiner, 60, a retired nurse, who lives near the scene, rushed to the man's aid.
"Oh, my God," Steiner recalled Vega telling him. "Don't tell me I just killed my fiance."
Wiederer was pronounced dead at the scene. Vega was arrested and charged with driving while intoxicated. She was arraigned yesterday at First District Court in Central Islip, where she was remanded to the county jail without bail.
Wiederer and his girlfriend, Jesenia, arrived at the annual Flower Lane block party, where families set up food in their yards and invite over friends and neighbors. At about 9 PM Vega left and headed toward her car at the corner of Garden Lane and Tree Road, and the arguing began, neighbors said.
"It looked like he was hitting her, but he was trying to stop her," neighbor Nick Montanino, 49, recalled yesterday.
"She was totally irrational," Montanino said of Vega.
Vega slipped in the vehicle and drove off, as Wiederer grabbed onto the open driver's side window. She fishtailed down the block, with her boyfriend's feet dragging underneath the car until his shoes came off, Steiner said. Somewhere along the way, Wiederer became lodged underneath the vehicle, leaving a trail of skid marks and blood.
Steiner watched in horror as the car sped past two stop signs, he said, and then came to an abrupt stop at the intersection of Tree Road and Vine Court.
"The whole back of the car was enveloped in white smoke," Steiner said. He rushed to the car and crawled beneath it, where he found Wiederer's badly injured body, he said. There were no signs of life.
Steiner asked Vega if she was hurt. She said no and asked about her fiance, he said.
He asked Vega where her fiance was, Steiner said. "The car," she said frantically, pointing at the vehicle.
Steiner said firefighters raised the car off Wiederer's body, but couldn't keep it elevated. Then they shoved wood under it to prop it up.
Det. Sgt. Michael Fitzharris said Vega consented to a blood-alcohol test, the results of which were not available yesterday.
Wiederer's family said he was a graduate of Clarke High School in Westbury, where he played on their championship football team, and he also played with the Central Nassau All-Star Little League team. He briefly attended college in Florida and was working in the concrete business and playing softball for a men's league, they said.
Staff writers Samuel Rubenfeld and Brandon Bain contributed to this story.
---
Wife shoots husband of 24 years 11 times in his back
'Self loathing' spurred 'sick' shot cop says wife's lawyer
Barbara Sheehan admits that she shot her retired New York City cop husband to death. On February 18, 2008, the mother of two confessed that she used two guns to fire 11 bullets into her husband's back as he shaved. She described it as self-defense. The actual reasoning, however, remains a bit hazy.
According to Mrs. Sheehan, her husband of 24 years, Raymond, was physically and emotionally abusive and she simply snapped. "It just got worse and worse as the years went by," Mrs. Sheehan said to local 1010 WINS news.
[Here comes the abuse excuse] Her lawyers, however, added a new twist to the tale when they called Raymond a "very sick man" who liked "she-males" and dressing in drag. And it was this so-called deviance that led him to abuse his wife.
"Here was a person engaged in self-loathing, remorse and an Irish sense of guilt," lawyer Michael Dowd told reporters, according to the New York Daily News. The latest "significant" evidence of Sheehan's unusual sexual activities includes "skimpy" lingerie set he allegedly forced his wife to watch him wear. [Haven't we seen this defense before in the Mary Winkler case?]
According to the Daily News: "There's no question that his violence preceded any of his out-of-the-mainstream sexual activities," said Dowd. "But these activities seem to have exacerbated to some degree what was going on. They seemed to increase and send him into a rage." Dowd also said that the address of a transvestite brothel near Albany was found in the GPS in his car.
From the outside, Raymond didn't seem like a "sexual deviant" kind of guy. He served on the police force for 20 years and was a church volunteer. But after his death, an entirely different picture of Raymond came into focus — this one included stories from his two children, wife and wife's lawyer revealing years of violence. His wife told stories of past screaming matches, death threats and beatings so intense that, at least on one said account, Mrs. Sheehan was hospitalized. His children speak of being scared of him. And apparently Mrs. Sheehan was, too. Whether a jury will accept the "self-defense" and "deviant" arguments, however, remains to be seen. If found guilty of murder, Mrs. Sheehan faces 25 years to life in prison. [In today's politically-correct world isn't it discrimination to criticize and denigrate the LGBT community? And why should transgender behavior justify murder?]
---
Batavia man arrested on wedding night for violating restraining order his bride had against him
Abstracted from story by Claudia Vargas, Democrat and Chronicle
August 12, 2008 — A Batavia man was arrested on his wedding night after police realized that an order of protection obtained against him by his bride was still in effect.
Batavia police said Timothy T. Cole, 45, of 16 Walnut Street was hosting a gathering Friday at his home after marrying a 34-year-old Batavia woman. About 10:15 PM a neighbor called police to report loud arguing at Cole's residence, said Detective John Zola.
When police arrived, they found Cole in an altercation with a guest over a chair. The groom was taken to the police station, where officers checked his record and realized that his new wife had gotten an order of protection against him less than six weeks prior to their wedding.
Although he said he could not go into details, Zola said this is at least the second time Cole is reportedly violated a court order of protection.
According to Batavia City Court documents, Cole was charged with second-degree criminal contempt on July 1, 2008, meaning that he violated a previous court order. The July 1 st order of protection required Cole to stay away from the woman he ended up marrying Friday.
The order, which also mandated that he stay away from the woman's home, school, business and place of employment, was effective until July 1, 2011. Cole was required to "refrain from communication or any other contact" with the woman.
Because Cole violated that order of protection he was charged with first-degree criminal contempt, a felony. He was remanded to the Genesee County Jail and held without bail. His wife was not charged with anything, police said.
---
Real Housewives of New York star Kelly Bensimon gets community service after battering her boyfriend
June 8, 2009 — Real Housewives of New York City cast member accused of punching her ex-boyfriend has reached an agreement in the case.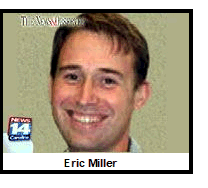 Model Kelly Killoren Bensimon was arrested in March. Nicholas Stefanov told police Bensimon had struck him at her Manhattan apartment. Stefanov said he suffered a black eye, a busted lip and a bloodied cheek.
As part of Monday's plea agreement the misdemeanor assault charge will be dropped if the 40-year-old stays out of trouble for a year. Bensimon also must perform two days of community service.
---
Queens woman pours boiling water on cheating husband's crotch
Abstracted from story by Kerry Burke, Alison Gendar, and Bill Hutchinson, Daily News
July 28, 2009 — Enraged at being two-timed, a Queens woman poured boiling water on her unfaithful husband's groin as he slept Monday, police said.
In a twisted act of revenge, Oyinda Ojofeitimi, 67, a registered nurse, carried out the crotch-scalding attack to ensure her spouse stopped cheating, cops said.
"She was hurt and angry that after all this time married, he was stepping out on her," a police source said. "She wanted to shut down that possibility forever because he had treated her with such contempt."
The painful wakeup call left Emmanuel Ojofeitimi, also a nurse, screaming in the bedroom of the couple's home on Milburn St. in Springfield Gardens.
The woman immediately regretted the assault and called 911, cops said. She was treating him with cold compresses when paramedics arrived. Her husband, 67, suffered second- and third-degree burns from his knees to his abdomen, police said. He was being treated at the burn unit at Nassau University Medical Center.
Oyinda Ojofeitimi told cops she recently had learned her husband of 20 years had been unfaithful.
Fed up and furious, she awoke at 6 AM and boiled a pot of water on her stove, cops said. As her husband slept, she poured the pot on his privates, cops said.
Arrested on assault charges, the betrayed wife, an immigrant of Grenada, was awaiting arraignment Monday night.
---
Monticello woman charged with hammering BMW in dispute over child support
December 22, 2009 —Village Police have charged a Monticello woman with damaging a 2004 BMW 754i with a hammer and dresser drawer in a dispute with a man over child support.
Tarinah York, 30, was arrested by Monticello Police on Saturday. They charged her with felony criminal mischief in the second degree and a violation of harassment.
Ms. York was arrested when police responded to a reported disturbance at 11 PM outside a residence on Feldberg Drive.
Tarinah York had been involved in a dispute with the man and when he attempted to walk away, she grabbed him and began to strike and bite him.
The man retreated inside the car to get away from the woman, who then started to damage the car breaking windows, mirrors and denting the body. Editors note: Apparently this isn't an uncommon occurrence, see commercial.
She was released on $1,000 personal recognizance bond.
---
Margarita poisoned with antifreeze kills live-in boyfriend in Farmington
January 7, 2010 — A western New York woman is accused of mixing up a batch of antifreeze-laced margaritas for her live-in boyfriend, who died four days after drinking the toxic cocktail.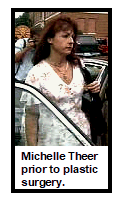 State police arrested 51-year-old Cynthia Galens of Farmington on Wednesday and charged her with second-degree murder in the death of 47-year-old Thomas Stack. On October 3, 2009, medics summoned to the couple's home took an unresponsive Stack to the hospital, where he died.
An autopsy listed the cause of death as "complications of ethylene glycol intoxication," referring to the active ingredient in automotive antifreeze.
According to the New York Post the couple met in a Veterans Affairs hospital. Thomas Stack was a former airman with bipolar disorder who drank too much and Cynthia Galens was a clerical assistant struggling to cope with her teenage son's drug-overdose death.
They soon moved in together in this upstate town near Rochester. Ms. Galens says Stack was abusive, and she decided one night to exact revenge by lacing a jug of margaritas with antifreeze.
"If I didn't want him around, I would've put a lot more in. I just wanted to get him sick," State Police said Galens told them in early January, three months after Stack's death from complications of ethylene glycol poisoning.
---
Wealthy Long Island wife tries to hire cop to kill husband
by Pete Kotz in Bad Moms, Stupid Criminals, bizarre, homicide in True Crime Report
March 8, 2010 — Describing the divorce of Peter and Susan Williams as "bitter" would be an understatement. For the past year, they've been fighting over custody of their four children — ages 11 to 19 — as well as the assets of his lucrative fence company.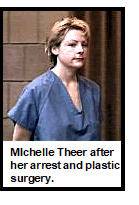 The warfare has gotten downright nasty. Peter accused Susan of turning the kids against him, lying about his wealth to get $11,000 a month in child support, and sleeping with her former boss, a real estate lawyer.
Susan accused Peter of stiffing her on said child support, being physically violent with their kids, and forcing her to have deviant sex.
At first Peter Williams' wife only wanted him maimed. But when she learned he could be whacked for the low, low price of $20,000, she supersized her order
A few weeks ago, Susan decided to up the ante by having Peter beaten. She went to an unnamed man in an attempt to hire a goon to maim her husband. But the guy went to police instead, then set up a meet with an undercover posing as a hit man.
Susan initially just wanted Peter to take a beating. She didn't think she could afford to have her husband whacked. But when the fake hit man suggested a fee of $20,000, Susan supersized her order to murder.
"Initially it was, 'I want him hurt,'" Nassau County DA Kathleen Rice told the New York Post. "Then it became, 'I want him gone.'...She didn't think she could afford [a hit]. She didn't realize it was so cheap. When the $20,000 amount was thrown out, she then made it clear what she wanted him to do."
Naturally, police secretly recorded the conversation when she put in her order. She gave the cop a $500 down payment, her husband's photo and personal information, his work and home addresses, plus his license plate number. Cops gave her numerous opportunities to back out, but Susan was steadfast in her desire to purchase.
She's now charged with conspiracy and solicitation, and faces up to 25 years in the slam if convicted.
---
Jurors see horrific video in trial of New York woman accused of setting boyfriend on fire
Abstracted from story by William J. Gorta, New York Post
June 15, 2010 —Accused killer Agnes Bermudez hunched her shoulders and wept Tuesday as jurors watched graphic video of her and one of her alleged victims ablaze as they raced from a fire she allegedly set in a jealous rage.
The video taken from surveillance cameras at a deli below the Middle Village apartment where the fire started shows Bermudez tumbling to the ground and writhing in pain, the flames scorching her head and body as her ex-boyfriend William Salazar, also engulfed, tears into the deli looking for help.
Salazar comes back out quickly as the deli owner and Good Samaritan George Zugajewicz pour gallons of water on the pair.
Salazar paces about, distraught, holding his head before kneeling over the unconscious Bermudez and gently touching her shoulder.
Next, jurors deciding Bermudez's fate in Queens Supreme Court, saw Salazar and the deli owner looking up and pointing at three fire trucks rolling onto the street.
Prosecutors charge that Ms. Bermudez, in a jealous rage, doused Salazar with carpet cleaning solution before setting him on fire early on Father's Day 2008.
Bermudez's lawyer said in his opening statement that Salazar, who owned a carpet cleaning business, torched Bermudez.
Video from inside the deli shows Zugajewicz, who works as a security guard across the street, waiting for his breakfast as items begin to fall off the shelves and counter.
He steps outside and then scurries back into the store to grab containers of water as Salazar runs into the store, completely aflame.
Salazar runs back out and Zugajewicz and the deli owner race out to put out the fire that engulfed Salazar and Bermudez.
---
Muslim wife tries to slit husband's throat for making her eat pork, wear short skirts, and drink alcohol in New York City
Abstracted from article in Huffington Post
October 30, 2013 — A devout Muslim woman told New York City police she slashed her husband's neck with a kitchen knife as he slept because he forced her to eat pork, wear short skirts and drink alcohol in violation of her religious beliefs.
Rabia Sarwar, 37, pled not guilty to attempted murder, second-degree assault, and criminal possession of a weapon and was freed on $25,000 bail. She told police in a written statement that she was emotionally abused by her husband, Seikh Naseem.
"He made me do so many things that are against Islam...I did all that just to make him happy but inside me there was a war," she wrote in a statement to police. "I did my best to cut his throat," Rabia Sarwar wrote. "But the next moment he jumped on me and grabbed me."
Sarwar's statement to police paints a picture of a frustrated, confused woman angry that her husband of five months was not what he appeared to be during their brief courtship. Naseem went to her family to ask for a bride and she agreed to marry him, she said in her statement.
Naseem suffered cuts to his neck, cheek and hand before fighting Sarwar off and dialing 911 from his Staten Island home, authorities said.
Sarwar's attorney, Joe Licitra, said she had previously been treated for depression. Her husband told the New York Post that Sarwar, a native of Pakistan, was having a hard time adjusting to American culture.
According to Sarwar's statement her husband Naseem was working on getting her green card, but her parents had apparently started the citizenship process for her a few years before. She is not a U.S. citizen and would face deportation if convicted or accepts a plea bargain.
---
Feminist Columbia University professor, who teaches peacekeeping skills to cops and firefighters, assaults boyfriend while he slept
Abstracted from a story in the New York Daily News and other sources
February 14, 2015 — Socialite Joann Baney, 54, of Columbia University, was charged with misdemeanor assault involving domestic violence for repeatedly hitting Walter Frey, 46, on Valentine's Day while he slept inside her apartment at 875 West End Avenue about 10:45 PM, court records show. Ms. Baney told police she slugged her boyfriend because he cheated on her.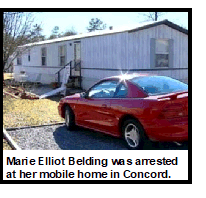 The victim, Walter Frey, is a retired New York police sergeant according to sources. He suffered cuts to his left ear and the right side of his neck and there can be little doubt as to the ferocity of Ms. Baney's attack.
The 5-foot, 125-pound Baney was taken into custody without incident at the luxury West End Avenue building, police said.
When not in her cougar mode pounding on a younger boyfriend Ms. Baney is the faculty director of the New York Fire Department Officers Management Institute and sits on the faculty of the New York Police Department's Police Management Institute, which offers professional degrees through Columbia's Executive Education program. Elite personnel who are considered to be the future leaders of their departments are selected for the program, the source said.
According to her biography she teaches in the Executive MPA program at Columbia University's School of International and Public Affairs (SIPA), and has taught courses in the Executive MBA program at Columbia's Graduate School of Business and in the University's Speech Department. Columbia University's School of International and Public Affairs did not return the newspaper's call for comments. "It's bizarre," said a school source with knowledge of the incident. "Her specialty is about communication and building relationships with the public. In reality she has a hair trigger."
Joann Baney holds the rank of Adjunct Associate Professor of International and Public Affairs at the prestigious Columbia University and joined the faculty in 1997. Her education includes a Bachelor of Arts degree in English from the University of Chicago in 1983 and a Masters in Business Administration from the Columbia Business School in 1987. A Google search for her publications turned up only one book in 2003, rather thin credentials for someone in her august position.
Joann Baney was born February 26, 1960, to well-to-do parents in Pennsylvania. Ms. Baney's father was president of Ad Graphic Inc., a silk-screen printing company in Pittsburgh. Her mother, Joan Baney, was an actress. According to the New York Times Joann Baney married Phillip Bentley in 1986 while she was a candidate for her M.B.A. degree at Columbia University.
Her husband, Phillip Bentley, was an associate in the New York law firm of Paul, Weiss, Rifkind, Wharton & Garrison following his graduation from Yale College and the Columbia Law School.
It isn't known when the couple divorced or when Joann Baney began shacking up with Walter Frey, who is 8-years younger than she.
The professor was released on her own recognizance at her arraignment on February 15 th . The judge authorized an order of protection for Walter Frey against Ms. Baney. The professor then left town according to a man at her apartment who identified himself as her brother.
Joann Baney is reported to be a staunch defender of women's rights and an outspoken critic against domestic violence, at least against women or by herself.
Joann Baney domestic violence case dismissed
Abstracted from a story by Shayna Jacobs, New York Daily News
February 27, 2015 —Joann Baney, who lectures at Columbia's School of International and Public Affairs, was arrested after a Valentine's Day attack on her live-in boyfriend Walter Frey as he slept. "I hit him because he cheated on me," she told a responding cop.
The 54-year-old Ivy League educator slugged her considerably younger boyfriend as he slept in her Upper West Side apartment about 10:45 PM on February 14 th , officials said.
Walter Frey, 46, a retired New York City police sergeant, had cuts on his ear and neck, court papers said. However, Frey declined to cooperate with prosecutors.
With an uncooperative witness prosecutors said they could not prove the misdemeanor assault charge beyond a reasonable doubt and moved for a dismissal in Manhattan Criminal Court.
Ms. Baney covered her face and declined to comment on her way out the courthouse. A woman accompanying the professor swung at a Daily News photographer with her purse.
---
| EJF Home | Find Help | Help the EJF | Comments? | Get EJF newsletter | Newsletters |
| Domestic Violence Book | DV Site Map | DV bibliography | DV index |
| Chapter 10 — Domestic Violence Against Men In The United States |
| Next — Stories Of Abused Men In North Carolina |
| Back — Stories Of Abused Men In New Mexico |
---
This site is supported and maintained by the Equal Justice Foundation.