Stories Of Abused Men In Tennessee
---
| EJF Home | Find Help | Help the EJF | Comments? | Get EJF newsletter | Newsletters |
| Domestic Violence Book | DV Site Map | DV bibliography | DV index |
| Chapter 10 — Domestic Violence Against Men In The United States |
| Next — Stories Of Abused Men In Texas |
| Back — Stories Of Abused Men In South Dakota |
---
Stories here are reproduced under the Fair Use exception of 17 USC § 107 for noncommercial, nonprofit, and educational use.
If you have, or know of a story about abused men that should be posted here please send it, or a link to comments@ejfi.org.
Stories
HIV woman in court in Shelbyville
Husband shot with candy in hand on Halloween, wife arrested in Atoka
Newlywed charged with burning home to teach husband a lesson in Columbia
Nashville man dies after being burned with hot wax by his wife
Memphis woman bludgeoned her boyfriend to death with iPod computer
Nashville woman charged with robbing ex-boyfriend after beating him in his wheelchair
Wife kills handicapped husband in Trenton
Coffee County wife shoots and kills husband
Wife's lover living in closet in Nashville home beats husband to death when discovered
Minister's wife confesses to murdering her husband in Selmer
Nashville wife describes altercation that left her husband dead
Saga of two dead husbands in Knoxville
Nashville attorney found dead in closet in his home, wife convicted of murder
Details emerge of attorney's murder
A woman who can't stay out of trouble
Domestic violence officer accused of assaulting husband in Cookeville
Food fight with Cheetos leads to dual arrest for domestic violence in Shelbyville
Former NFL quarterback Steve McNair murdered by his girlfriend in Nashville
Nashville county judge dismisses domestic violence charges against BeBe Winans with prejudice
Clarksville woman kicks out patrol car window after domestic dispute
Memphis mother charged in fatal stabbings of her two sons after previous convictions for domestic violence
---
HIV woman in court in Shelbyville
August 19, 1998, Shelbyville (States News Service) — A woman accused of infecting twenty-three men with the deadly HIV virus faces a Marshall County judge this morning. Pam Wiser was jailed last month after being accused of having unprotected sex with men for revenge after testing positive for HIV.
---
Husband shot with candy in hand on Halloween, wife arrested in Atoka
November 4, 1998 (The Commercial Appeal) — An Atoka man said neither a trick nor a treat emerged when he answered a knock at the door on Halloween night, but he did get a gunshot wound to his shoulder from his wife.
Steven W. Lorimer, 26, told police he grabbed a jar of candy about 11:35 p.m. Saturday as he answered the door in the Commodore Apartments, 4528 Langley in Millington. He was visiting a relative there.
---
Newlywed charged with burning home to teach husband a lesson in Columbia
February 16, 1999 (AP) — A woman who police say wanted to teach her new husband a lesson about the dangers of smoking in bed was charged with burning down the house.
Linda Stewart, 39, put a lit cigarette on the couple's bed Sunday and left the house, police said.
"She admitted to intentionally starting the fire," Detective Mickey Jones said. "According to her, he had fallen asleep the night before and left a cigarette burning, and it burned a small area on the bed. So she said she was going to show him what could happen if she didn't catch it."
Her husband, Tim, was not home when the fire started about 10:30 AM. When he returned, the house was gutted.
Ms. Stewart was arrested on arson charges.
The Stewarts were married two months ago.
---
Nashville man dies after being burned with hot wax by his wife
©2003 The Tennessean
July 16, 2003 — Metro Police said they are investigating an unusual homicide, considering whether an east Nashville woman killed her husband with hot wax when the couple quarreled over $15.
The case got the attention of authorities when J.B. Marina, 60, called for an ambulance to come to his home on Forrest Avenue on July 6, Metro Police spokesman Don Aaron said.
"When the officer arrived he was being loaded into the ambulance and he told the officer that the severe burns to his groin, stomach, legs and hip were caused by his wife during an argument on July 1st," Aaron said. "He told the patrol officer that his wife burned him with hot wax."
He also told the officer that it happened during an argument about $15, Aaron said.
He said he did not know why the man waited five days before talking to police or seeking medical attention.
The victim's wife, Patsy Marina, 55, told police she did not burn her husband and did not know how he was wounded. However, Aaron said police still charged the woman with aggravated assault July 6.
On July 11, Metro's medical examiner's office notified police that Marina had died from complications from his burns.
"There were other medical issues involved, but the medical examiner's office reported to us he would not have died had he not been burned," Aaron said.
The wife is in jail in lieu of $8,000 bail, police said. Police are now investigating the case as a homicide.
---
Memphis woman bludgeoned her boyfriend to death with iPod computer
March 5, 2004 — A Memphis woman was arrested and charged with first-degree murder after she bludgeoned her boyfriend to death with an iPod.
Arleen Mathers, 23, was arrested Thursday morning after she called Memphis Police and said she had killed her boyfriend, according to a Sheriff's Department report.
When deputies arrived at Mathers' apartment at 528 Poplar Avenue, Mathers led them to the body of her boyfriend, Brad Pulaski, 27.
Brad Pulaski had died of blunt trauma to the head after being repeatedly bludgeoned with an iPod, a popular MP3 player produced by Apple.
Police said no motive has been confirmed, although evidence suggested the murder was the result of a domestic dispute after Pulaski erased the contents of Ms. Mathers' iPod.
According to law officers, Ms. Mathers was hysterical when police arrived and told them that she killed her boyfriend only after he accused her of illegally downloading music and erased about 2,000 of her MP3s. Arleen Mathers complained that it took 3 months to build her music collection.
An autopsy performed Friday afternoon at Methodist Hospital showed that Brad Pulaski had been beaten multiple times in the face and chest by a blunt metal object, and died of internal bleeding, said Dr. Felix Klamut, deputy coroner.
According to Apple's website, the iPod is partially made of a hard metal plate that's been praised for it's resistance to regular wear and tear, like drops and coffee spills.
"It took him a while to die," Dr. Klamut said. "She must have stabbed him 40 to 80 times with that iPod. His death was not instantaneous, that's for sure"
Arleen Mathers was arraigned Friday night by a video hookup from the county jail. Municipal Court Judge Simon Lambert set her bond at $600,000.
---
Nashville woman charged with robbing ex-boyfriend after beating him in his wheelchair
© 2004 The Tennessean
Sunday, March 21, 2004 — A 20-year-old Nashville woman was in jail last night, charged with stealing a wheel off her ex-boyfriend's wheelchair after beating him last summer.
According to the affidavit charging her with aggravated robbery, Michael Gaines was sitting in his wheelchair on Vaughn Street near Fifth Street in east Nashville talking to another woman on June 28, 2003.
His ex-girlfriend, Antoinette Hall, walked up, pushed his wheelchair over and began hitting him.
"She then struck (Gaines) with a whiskey bottle in the head and took his money," the affidavit says. "She also took one of the wheels off (Gaines') wheelchair and fled the scene."
She was booked into custody Friday and being held in Metro Jail in lieu of $75,000 bond. There was no explanation of why the charges against Ms. Hall were so long delayed.
---
Wife kills handicapped husband in Trenton
July 15, 2004 (AP) — A 58-year-old wife who said her disabled husband was about to leave her for another woman has been convicted of murdering him.
Annie Powell drew a life sentence Tuesday for shooting her husband, Eddie, in the neck with a shotgun last summer.
Powell said her husband of 14 years, who used a wheelchair, had threatened to kill her and leave her for another woman.
"What? I'm supposed to let my mind go out of order?" she testified on the witness stand. "I didn't know what to do."
The jury that convicted Ms. Powell of first-degree murder decided against choosing the lesser crimes of second-degree murder or voluntary manslaughter, which would have meant the killing was a crime of passion.
---
Coffee County wife shoots and kills husband
© 2004 WKRM.com News2
October 24, 2004 — A woman killed her husband right in front of the couple's three children. The woman — apparently fearing for her life — opened fire on her husband Friday night in a home just outside Manchester in Coffee County.The pair reportedly had a history of domestic troubles.
Zandria Arp had just gotten off the phone with Stephanie Foster when the incident occurred.
"She said all she could think of is that he was fixing to kill her and the kids. That's what he told her he was fixing to do," said Arp.
Arp says she had just opened up her second home to Foster and her three children as they tried to escape the violence. She knew Stephanie had filed an order of protection against her husband. But on Friday night, despite that protection order, 32-year-old Alfred Eugene Foster, made his way down Bob Meadows Road in northern Coffee County and slipped into their safe haven.
"And he came in and pulled the gun and said, 'Either you shoot me or I'm shooting myself and the three kids. I don't care no more,'" said Arp.
Coffee County authorities say Foster physically assaulted his wife in front of their three children — ages 6, 5 and 3 — then threatened to kill them with a .38 caliber handgun.
Coffee County Sheriff Steve Graves says Stephanie Foster told him, "he threw it on the bed and told her that if she didn't kill him that he was gonna kill her, the kids, then himself."
27-year-old Stephanie Foster told friends and authorities she feared what her husband would do but didn't believe the gun was loaded.
Zandria Arp says Stephanie Foster said, "She kept telling him, 'I know you ain't got no bullets in it, you ain't that stupid.'"
Sheriff Graves added, "Stephanie said she really didn't think the gun was loaded but she pointed it at him and pulled the trigger once."
Coffee County authorities said that Alfred Foster suffered a bullet wound to the center of the chest. While the investigation is not over, Sheriff Steve Graves says there's a reason Mrs. Foster was not arrested. "It appears as is right now it's going to be a justifiable shooting."
---
Wife's lover living in closet in Nashville home beats husband to death when discovered
April 12, 2005 (AP) — A Nashville husband was beaten to death after catching his wife's lover living in a closet in their home, police said Tuesday. Rafael DeJesus Rocha-Perez, 35, was charged with homicide in the slaying of 44-year-old Jeffrey A. Freeman over the weekend.
Freeman's wife had allowed Rocha-Perez to live in a closet of the Freemans' four-bedroom home for about a month without her husband's knowledge, police said. On Sunday, her husband heard Rocha-Perez snoring and discovered him, authorities said.
Freeman ordered his wife to get the man out of the house while he went for a walk, authorities said. Martha Freeman told authorities that when her husband returned, Rocha-Perez confronted him with a shotgun, forced him into a bathroom and bludgeoned him.
The Freemans were co-owners of a company that does background checks for apartment rental and job applicants.
---
Minister's wife confesses to murdering her husband in Selmer
March 22, 2006 (AP) —A minister's wife confessed to shooting her husband to death in the parsonage in a crime that shocked the congregation in Selmer, a town of about 4,600 in western Tennessee, and shattered the couple's surficially happy and loving image.
Mary Winkler, 32, was arrested on murder charges and confessed to the slaying after fleeing to a beach resort in Alabama in the family's minivan with the couple's three young daughters, authorities said. She agreed to be returned to Tennessee and waived extradition.
Her husband of 10 years, Matthew Winkler, a popular and charismatic 31-year-old preacher at the Fourth Street Church of Christ in Selmer, was found dead in a bedroom at the couple's home the night of March 22, 2006, after he missed a Wednesday evening service.
After a daylong search, Mary Winkler and her daughters were found Thursday night leaving a restaurant in Orange Beach, Alabama, about 340 miles from home. Orange Beach Police Chief Billy Wilkins said she had rented a condo on the beach after the slaying.
According to news reports Mrs. Winkler had become involved in an online Nigerian check-kiting scheme involving thousands of dollars. She was kiting checks between five different accounts in two banks in order to cover her financial difficulties.
Apparently she quarreled with her husband the night of March 21, 2006, about the financial problems. After a restless night, when the alarm went off at 6 or 6:30 AM, Mary got out of bed, went to a closet and got a 12-gauge shotgun that Matthew used for turkey hunting. She then shot him in the back from a distance of a few feet. The blast from the shotgun knocked him out of bed. It wasn't determined whether Matthew was still asleep when she shot him but it reportedly took him 20 minutes to die, during which he asked "Why?"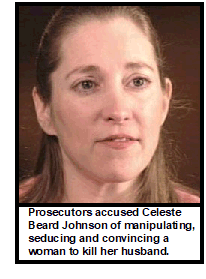 Mary then calmly packed up their three children, and the shotgun, and fled in the family's minivan. She had withdrawn $500 in several transactions the day before the murder apparently to finance her getaway.
She refused to aid him or call 911 as he slowly bled to death for 20 minutes and Matthew was still alive when she left.
A hearing was held on whether the three girls — Breanna, 1; Mary Alice, 6; and Patricia, 8 — could return to Tennessee with their paternal grandparents. Mary Winkler, who stands 5-foot-3 and weighs 120 pounds, was led into the hearing but did not respond to questions from reporters.
Matthew Winkler was hired at the 200-member church in February 2005. The congregation quickly came to love his by-the-book sermons, said Wilburn Ash, an elder.
Church members also took to his wife, whom they described as a quiet, unassuming woman who was a substitute teacher at an elementary school.
Mary and Matthew Winkler were married in 1996. They had met at Freed-Hardeman University, a Church of Christ-affiliated school in Henderson where Matthew's father was an adjunct professor. Mary took education classes, and Matthew took Bible classes. Neither graduated.
Mary Winkler was released on $750,000 bail in August 2006 and remained free until her trial in April 2007.
Abuse excuse
Following her arrest, she made no accusations of abuse against her husband, nor was there any public record of domestic violence in the family. But at her trial Mrs. Winkler told jurors that her husband, Matthew, abused her physically and sexually. As proof, she showed the jury a pair of platform shoes and black wig that Matthew had asked her to wear during sex. [Yes, a black wig and high heels — that's what counts for domestic violence these days.] Prosecution witnesses described Matthew Winkler as a good husband and father and the couple's 9-year-old daughter testified she never saw her father mistreat her mother. Mary Winkler also said under cross-examination that her husband did nothing for which he deserved to die.
She also testified that she did not pull the trigger and the shotgun went off accidentally as she pointed it at him. The prosecution said it was ludicrous to suggest the shooting was an accident.
A female psychologist testified that Mary Winkler could not have formed the intent to commit a crime because of her compromised mental condition. Dr. Lynne Zager said Mrs. Winkler suffered from mild depression and post traumatic stress disorder (PTSD), which started at age 13 when her sister died and got worse because her husband abused her. The disorder made it more likely that Mary Winkler would have "dissociative episodes" in which she lost track of her ability to think and feel, as though she were living in a fog, Zager said.
Mary Winkler was convicted April 19, 2007, of voluntary manslaughter for shooting her husband in the back with a 12-gauge shotgun as he lay in bed. Prosecutors had asked that Winkler be convicted of first-degree murder, but the jury settled on the lesser charge after deliberating for just eight hours. The jury included two men and 10 women, including one who said she had been a victim of domestic abuse.
On June 8, 2007, she was sentenced to 210 days in prison, with credit given for 143 days she had spent in jail the previous year before making bail. The judge allowed her to spend 60 of the remaining 67 days of her sentence in a mental health facility.
So her cold-blooded murder basically warranted only a seven-month sentence — two of them in a mental health facility that features campfire sing-alongs and foot massages.
Then she gets her kids back
Since her release Mary Winkler has been in a custody battle with Matthew Winkler's parents, who have been raising the three girls since the murder. The Winklers sought to terminate Mary Winkler's parental rights and adopt the girls. Mary Winkler was granted supervised visits with her daughters in 2007. Sadly, she has gained back custody of the three girls, which is clearly not in the girls' best interests. In an unexpected turn of events, she regained physical custody of her three children on August 1, 2008. Winkler picked the girls up that afternoon and brought them to her new home in McMinnville, Tennessee. She will soon enroll them in local schools.
Matthew's parents, Dan and Diane Winkler, had custody of the girls since 2006 and have been trying to adopt them. "These young ladies have not expressed any desire to be with their mother or her family," Dan Winkler said in 2007.
The Winkler's had filed appeals in an effort to stop Mary Winkler from having supervised visits and phone calls with her daughter. But now they have turned over custody to the girls' murdering mother. It is unclear why the Winkler's suddenly turned over custody of the girls.
This is being called the first step to full custody for mary Winkler, although no official court order has been filed. One can only imagine the trauma and lifetime burden placed on these children by their mother and the courts who have placed them back in her homicidal care.
---
Nashville wife describes altercation that left her husband dead
© 2007 by Matt Pordum, Court TV
March 28, 2007 — People always told Hope Mercer that she would "end up dead" if she remained married to Joseph Mercer III.
She explained this to a police detective on a videotaped interview within hours of her husband's shooting death.
Prosecutors contend Hope Mercer was never at risk of being killed by her husband, a prominent Nashville personal injury lawyer. Instead, they say, she knowingly shot and killed Joseph Mercer, 53, with a .22-caliber handgun during a fight at their home in the suburbs of Nashville on April 16, 2005.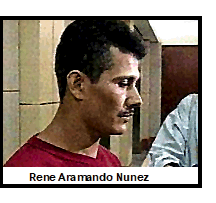 On Wednesday, the jury that will ultimately decide whether Hope Mercer, 34, is guilty of second-degree murder viewed more than four hours of her videotaped statements to Nashville Metro Police Detective Robert Anderson.
Between extended periods of crying, Hope Mercer, still wearing her white bathrobe in the hours after the shooting, detailed the events surrounding her husband's death and their troubled marriage.
She told Anderson that, after having dinner with her mother, she returned to the couple's home at midnight, took an herbal sleep aid, locked her bedroom door and fell asleep.
She explained that her husband had decided it was time to file the divorce papers they signed weeks earlier, and the couple had spent the week sleeping in separate beds.
The next thing she remembered, she said, was that Joseph Mercer "broke the lock and busted through the door."
"He was mad I was out late and he mumbled something about being out late with a boyfriend," Mercer told Anderson. "He's been mad at me all week."
She said her husband screamed, "You need to get out of the house tonight."
Before he would allow her to leave, he demanded that she turn over the keys to the Jaguar he had bought for her.
"He said, 'You need to buy yourself your own car, because we're not married anymore,'" Hope Mercer told Anderson. "He wanted to take the car away to punish me."
Her husband then began throwing her jewelry, clothes and purses out of the closet, determined to find her car keys, she said. When Hope Mercer finally told him the keys were in her purse, he retrieved them and left the room.
Joseph Mercer returned several minutes later, pulled the covers off her and "threw a suitcase by the bed and basically told me I need to get up and pack because I was leaving tonight," she said.
She went into the closet because her husband was "tearing it apart."
When she turned the corner, she said Joseph Mercer was holding a gun.
Hope Mercer told the detective she repeatedly asked her husband, "Why do you have a gun? Is that a gun?"
When he put the gun on a dresser inside the closet, Hope Mercer said, she picked it up or put her hand on it.
Her husband slapped at the gun, she said, causing it to fire. Joseph McGuire fell backward onto the floor.
When Anderson asked Hope Mercer to help re-enact the incident with him playing the role of Joseph Mercer, she showed the detective that she fell backward after the gun went off.
She then collected herself and turned to the detective, saying, "And you're dead, you're dead."
A violent, brief marriage
Hope Mercer told Anderson that she was a victim of verbal and physical abuse. Specifically, she said, her husband had punched her in the stomach, pushed her down the stairs and thrown her against a wall during their two years of marriage.
Despite filing for a protective order against Joseph Mercer and also signing divorce papers in the weeks before their final fight, Hope Mercer said she still loved her husband and didn't believe he would ever shoot her.
She said she continually held out hope that, through marriage counseling, they'd be able to stay together.
When Anderson asked a series of questions exploring whether she stood to gain financially from either a divorce or her husband's death, Hope Mercer said she wouldn't get a dime.
She said the couple had a prenuptial agreement that left her nothing if they separated and she was not a beneficiary of his will.
---
Saga of two dead husbands in Knoxville
Abstracted from AP report and story by Martha Woodward, Knoxville Journal
District Attorney General wants to exhume first husband's body
December 13 - 19, 2007 — From the time of the death of Ed Dossett in 1992, his wife, Raynella Dossett-Leath, has lived under a cloud of suspicion. Blogs and web sites are full of unkind comments which serve to make a sensational story, but, what is truth and what is opinion?
Since this story has been years in the making, let's review some of the major points that are known to be true:
Raynella Large and Ed Dossett were students at East Tennessee State University. Raynella was a member of the Rifle Team, and is an excellent marksman. While at ETSU, she studied nursing and went on to have a successful career as a nurse and nurse administrator. Ed studied law and went on to rise to heights as District Attorney General for Knox County. They were married in 1970 and were parents to three children, Maggie, Ed II, (now deceased), and Katie.
Ed Dossett, well-known as a "good old country boy," was elected as Attorney General in 1982, and re-elected in 1990, serving until his death at age 44 in 1992. He was a popular and effective AG.
During his last weeks on earth, he was so sick from cancer he was on a permanent morphine drip. His family was saddened as they watched the robust lawyer, who had weighed as much as 270 pounds, shrink to 120 pounds.
He died in the barnyard on the farm that he loved, reportedly stomped to death by the cattle he raised. He was found dead in the pasture with his breastbone and some of his ribs broken. There was a hoof print on the chest of his overalls. Investigators at the time concluded he had been knocked down and trampled to death by his cattle. Raynella told authorities that her husband was so weak that she had to help him to the pasture, where he wanted to see and feed his cattle. She said that when she returned later she found him lying there dead.
No X-rays were taken of Dossett's head and neck at the time and his morphine pump was not detected in the initial autopsy. But the toxicology report "...showed a level of morphine that is so extraordinarily high it is unlikely that any human could function in an ambulatory manner or continue to live."
The fact that his death was ruled as "accidental" at the time allowed his wife, then age 44, to collect double the amount from his life insurance policy.
Fifteen years later, and after her second husband was murdered, investigators have a new theory that Ed Dossett was drugged and then placed underfoot among the cattle to make it look like an accident. They suspect his widow, now awaiting trial on charges of murdering her second husband, of arranging the "accident."
Next, in 1993, less than a year after Ed's death, Mrs. Dossett married David Leath, who had been Ed's best friend since their youth. This marriage lasted for 10 years, ending in March 2003 when the former barber was found by Raynella, then 55, in their home in the couple's bed, dead from a gunshot wound. An autopsy found painkillers and antidepressants in his system that had not been prescribed. The death was, eventually, ruled a homicide.
Three shots were fired from a gun owned by Mr. Leath's aged mother. The holster for the weapon was located in the home of Mr. Leath's mother and turned over to the investigators by Cindy Wilkerson, daughter of Mr. Leath. Mrs. Wilkerson has made it plain that she thinks Mrs. Raynella Dossett-Leath is responsible for the death of her father.
From 2003 until 2007, the case seemed to have gone cold. The man who replaced Ed Dossett as Attorney General, Randy Nicholas, excused himself from the case, which then passed through several hands before being assigned to Steve Bebb, 10 th District Attorney General from Cincinnati. The investigation moved forward recently with an arrest warrant for premeditated murder for Raynella Dossett-Leath, now age 59. She quickly made bond and was released from jail. She is set to stand trial in February 2008.
The former Attorney General and is buried on the grounds of the family's 168 acre farm which is located in the Solway Community. Investigators have recently requested an exhumation of Ed Dossett's body in order to perform another autopsy. In asking to exhume Dossett's body, prosecutors said in court papers that there was "evidence of drug overdose in both victims," both deaths occurred "under highly suspicious circumstances," and in both cases there was a similar motive of "greed."
---
Nashville attorney found dead in closet in his home, wife convicted of murder
Abstracted primarily from articles on WSMV-TV4
June 23, 2008 — Authorities said 44-year-old James Cannon's body was found in the closet of his house at 710 Bowling Avenue by a cleaning worker. He had been strangled to death.
Cannon was a partner in a company called Medical Reimbursements of America, based in Franklin, Tenn.
Cannon had sued his wife, Kelley, in February 2008 for a divorce and had full custody of their three children. The Cannons have a documented history of domestic violence in their marriage.
In 2005, James Cannon called police during an argument he was having with his wife. According to an affidavit, Cannon was heard during a 911 phone call pleading with his wife to put a knife down. She was charged with aggravated assault after this incident, but it was later dropped.
In May 2008, Kelley Elizabeth Cannon was accused of ramming her car into her husband's car and trying to take their children away from him. Police said she argued with her husband, took one of their children and rammed his car with her's. According to an affidavit, Kelley Cannon smelled of alcohol, ripped James Cannon's shirt and bruised him. When police arrived at the home, Mrs. Cannon took off in her car at speeds of over 70 mph in a 30 mph zone. Kelley Cannon was charged with aggravated domestic assault, reckless endangerment, and evading arrest after that incident.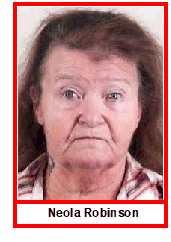 After James Cannon's body was found police said they spoke to Kelley Cannon, then age 41, and the couple's children were with her at that time. The children were subsequently placed in the custody of James Cannon's sister. The children, who were 9 years old, 7 years old and 18 months old, are currently living with her.
Details emerge in attorney's murder
Kelley Cannon was arrested without incident on July 10, 2008, at her mother's home in west Nashville around 9 AM. Evidence collected at James Cannon's home implicated her in the killing.
According to a police search warrant for her apartment, Cannon told detectives she had talked with her husband the night before his body was discovered.
She said she went to his residence on Bowling Avenue between 10 PM and midnight because she was concerned for her children's safety.
She said that when she arrived, she found the back door slightly open and the lights on in some of the downstairs rooms. Then, she said, she woke her children up and took them to her apartment.
Investigators later took clothes, a pair of black jeans and a dress that she told them she was wearing the night of her husband's death. Police also took an empty carton of Virginia Slims cigarettes. They took a DNA sample from Kelley Cannon to compare against evidence found where James Cannon's body was found.
Testimony presented in court on July 16, 2008, claimed that Kelley Cannon was caught on surveillance video stealing latex gloves from a Walgreens located at White Bridge Road and Charlotte Avenue in west Nashville.
"The front camera shows her walking out the front door past the registers with the box of latex gloves still under her right arm," Detective Brad Putnam testified in court.
The prosecution then presented evidence that the tip of a latex glove was found at James Cannon's house with his blood on it. Detectives said that when they searched Kelley Cannon's home they found an opened box of latex gloves.
A blood-spattered phone charger was also found near the body and that almost immediately the evidence pointed to Kelley Cannon. The cord for the phone charger was not found.
Defense attorney Peter Strianse tried to derail Wednesday's testimony claiming there was no way a 90 pound woman could strangle James Cannon to death.
Kelley Cannon was charged with murder in addition to the outstanding charges of aggravated assault, violating a protection order, evading arrest, etc., stemming from the May incident. Bail was set at $500,000 and her family helped her post it after a hearing. The aggravated assault, restraining order violation, and other charges from the May 2008 incident were subsequently dropped. Mrs. Cannon is living with her mother as a condition of bail.
After Mrs. Cannon was released on bail, her sister-in-law found in necessary to take out orders of protection for herself, her three children, as well as James Cannon's children in August 2008.
As evidence continued to be gathered one attorney called the case against Mrs. Cannon a "slam dunk" for the prosecution.
Even Cannon's phone is part of the evidence: While sitting at Bricktop's restaurant, she talked to her husband at 10:38 PM the night of the murder. Just 48 minutes later, Kelley Cannon had changed and was at the Walgreens store shoplifting latex gloves, according to a 250-page report on the investigation.
Between 1 and 2 AM she was at James Cannon's home, waking the three kids and taking them away.
When asked why she had stolen latex gloves, Kelley Cannon told police she uses them to apply self-tanner. But a tip of a glove found not far from the body shows DNA from Kelly Cannon and James Cannon.
Her jeans, which she said she accidentally urinated on, also showed her and her husband's DNA.
In addition, Kelley Cannon's child said he saw his mom wiping down the walls. He said she told him she was wiping off Kool-Aid. Detectives said the whole house smelled of bleach.
A diagram of James Cannon's home shows blood stains in his bedroom, in a sink and all over the bedroom and closet where he was found dead.
The next morning when police arrived at Kelley Cannon's apartment, a pornographic movie was playing, there was evidence of drug use and one of Cannon's white shoes had a big, red smear on it.
They also gave James Cannon a rape test in what appears to have been an attempt to blame the victim. The police theory was that he could have been killed during or after rough sex.
Much was made by the defense of Kelley Cannon's small size: 5 feet 3 inches, 110 pounds: How could she strangle her husband? How could she move a dresser in front of the closet he was found in? Toxicology reports show that James Cannon was nearly double the limit for legally drunk, and the district attorney videotaped an woman smaller than Kelley Cannon moving the dresser in front of the closet.
A woman who can't stay out of trouble
On February 27, 2009, Kelley Cannon was arrested again in Franklin on harassment charges. Police said she turned herself in to police. A man in Franklin said she called his cell phone four times in 15 minutes for no reason. She was being held on a $1,500 bond for the latest charge.
On March 25, 2009, Kelley Cannon was caught violating probation for the second time. Authorities said that Mrs. Cannon cut off her ankle bracelet and was missing for a couple of hours. Apparently she later tried to tape it back on. As a result her bond was revoked and she remained incarcerated until her trial.
Guilty of first-degree murder
On April 29, 2010, after only an hour of deliberations, jurors convicted Kelley Cannon of first-degree murder.
Mrs. Cannon showed no emotion as the jury read the guilty verdict. Prosecutor Katy Miller says that was probably because she couldn't have been surprised. "There were no other suspects and all the physical evidence pointed to her," said Miller.
Over the four day trial prosecutors matched DNA of Cannon's to a piece of latex glove found near the crime scene. They also had video showing Cannon shoplifting latex gloves from Walgreens the night before her husband was found dead.
Kelley Cannon will serve a life sentence for her crime.
---
Domestic violence officer accused of assaulting husband in Cookeville
Abstracted from articles in NewsChannel5.com and the Herald-Citizen
August 25, 2008 — A Putnam County woman faces charges of assaulting her husband. The irony is that Mrs. Kim Keith is the domestic violence officer with the Putnam County Sheriff's Office. Since 2003, if there's been a domestic violence case in the county, more than likely Mrs. Keith has investigated it. But now she's on the other side of the law and suspended from her job.
Deputy Kim Keith, 33, of 936 Shannon Drive, spent 12 hours in a jail cell following her arrest by Deputy Sgt. David Gibbons, according to Sheriff David Andrews.
The warrant that Deputy Sgt. Gibbons took out in the case reads as follows:
"I responded to Shannon Drive to take a report from Michael Keith. Upon arrival, I spoke with Mr. Keith who stated that he and his wife, Kimberly Keith, had gotten into an argument because he had not called her from work. He stated that he was about done with the marriage because of all the verbal abuse.
She followed him from the bedroom to the living room. She stated that she was the law and knew the law and was going to take him down. She lunged at him, hitting him face to face. He then stated 'I am leaving.' He stated, 'Kim, that is an assault.'
She followed him outside. She stated she was going to call the law. She then picked up the phone and pretended to call the police. He told her she needed to dial the phone if she was going to call the police. She then swung at him, hitting him on the left side of the neck. There are visible signs of red marks on the left side of the neck."
Deputy Sgt. Gibbons and Deputy Tony Branch worked the case and brought Kim Keith to the Putnam jail, where she was booked and her bond set at $500.
"Absolutely not," Mrs. Keith said when asked if she has ever shoved or physically assaulted her husband. However, a police report states that her husband told investigators that she assaulted him.
"My husband and I got into an argument," is what she claims. "I would just like to say that I didn't do all of what I'm accused of doing," Mrs. Keith said. "I'd just like to get it taken care of and clear my name...He did push me. He left and went to a chiropractor appointment." Kim said her husband was never treated at a hospital for any injuries. She also said he waited five hours to summon police after the initial fight on Friday.
Mrs. Keith insisted that her husband is trying to get back at her because she wanted out of the marriage.
Putnam County Sheriff David Andrews said he takes the charges seriously and he put Mrs. Keith on unpaid administrative leave, took her gun and patrol car. "The fact that she's an officer, the fact that she got arrest is enough for me." She was placed on unpaid administrative leave.
"We'll see what happens in court," the sheriff said. "I have to, as the sheriff, as the administrator here, look at the total circumstance. When this is all over with, I'll make a decision as to what we do from there."
---
Food fight with Cheetos leads to dual arrest for domestic violence in Shelbyville
© 2009 by Brian Mosely, Shelbybille Times-Gazette
June 24, 2009 — A local couple arrested on domestic assault charges Sunday had an unusual choice of alleged weaponry — Cheetos.
Warrants filed by Cpl. Kevin Roddy, of the Bedford County Sheriff's Department, stated he responded to a call at a home on Pass Road, where 40-year-old James Earl Taylor and Mary S. Childers, 44, were allegedly involved in an argument.
According to Roddy's report, the pair became "involved in a verbal altercation" with each other "at which time Cheetos potato chips were used in the assault."
"There was evidence of the assault," the report read, "however no physical marks on either party and the primary aggressor was unable to be determined."
Both Taylor and Childers were charged by Roddy with domestic assault. Both posted a bond of $2,500 and will appear in Bedford County General Sessions Court on July 15.
---
Former NFL quarterback Steve McNair murdered by his girlfriend in Nashville
Abstracted from story by Les Carpenter, Washington Post
July 8, 2009 — Former NFL quarterback Steve McNair, 36, was shot four times and killed by his girlfriend Sahel Kazemi, 20, who then used the same gun to shoot herself in the head, according to a Nashville police investigation and Tennessee Bureau of Investigation report.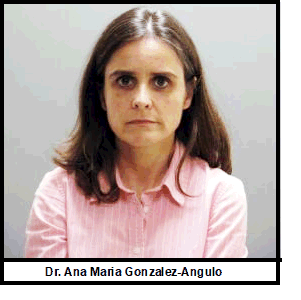 Police Chief Ronal W. Serpas, at a news conference, portrayed Ms. Kazemi as despondent and increasingly tormented by a rush of personal problems.
Police believe sometime after 1:45 AM on Saturday, she slipped next to him as he slept on the couch in a downtown condominium he rented, placed a 9mm handgun near his left temple and pulled the trigger with both hands, then she shot him twice in the chest before shooting him in the right temple, most likely with the gun to his head on the final shot.
Then she shot herself in the temple, taking time beforehand to position herself in a way that she would tumble into the quarterback's lap.
An examination of the bodies and the direction the bullets traveled, led investigators to these conclusions. Also, the fact McNair was found sitting without any sign he raised his arms to deflect a shot or had gun residue on his hands provided evidence he was asleep when the shots were fired. Gunshot residue was found on Kazemi's left hand. All five of the shell casings match those of the gun Kazemi used.
Authorities did not find any evidence of forced entry in the two-story brick townhouse or signs a third person was inside.
Detectives believe Ms. Kazemi, a waitress at a nearby restaurant, felt her life was falling apart. While McNair had bought her a used Cadillac Escalade, she had been unable to sell the car she had been driving, a Kia. With payments due on the Kia and the Escalade — which police think she also had to pay — her financial situation was increasingly dire. The report also said a female roommate had decided to move to Pittsburgh, meaning Ms. Kazemi's rent had increased to nearly $1,000 a month.
On June 29 she told a co-worker that her "personal life was all screwed up." Several hours later, around 5 PM, Ms. Kazemi left work and met an acquaintance in the parking lot of the restaurant where she worked. That person sold her the fully loaded 9mm pistol for $100 she apparently used in the murder. She returned to work two hours later and was sent home.
On July 2 nd Ms. Kazemi was arrested and charged with driving under the influence in downtown Nashville. McNair was in the Escalade with her when she was arrested but went home in a taxi.
The next day, she told a co-worker "my life is a ball of shit, and I should just end it." She clocked out of work at 10:07 PM. The computer at her home in nearby Hermitage showed activity until around 11 sometime after which she went to McNair's condominium. McNair was dropped off at his condominium sometime between 1:30 and 2 AM and Ms. Kazemi's Escalade was already there.
"There is no reason to believe Mr. McNair was murdered by anyone other than Ms. Kazemi," Chief Serpas said. Serpas said surveillance cameras that show much of the outside of the condominium did not show anyone trying to remove anything from the building.
The chief also said he didn't believe the scene was corrupted by the condominium's co-owner Wayne Neeley and McNair's friend Robert Gaddy even though Neeley discovered the bodies at 12:51 that afternoon and then waited 44 minutes before Gaddy arrived and called 911.
McNair was separated from his wife and they were in the process of selling their house. Divorce papers had not been filed but McNair was living with Shahel Kazemi most of the time. But reports indicate he was about to end the relationship.
---
Nashville county judge dismisses domestic violence charges against BeBe Winans with prejudice
© 2009 by Josh Kimball, Christian Post
December 7, 2009 — A county judge exonerated gospel music star BeBe Winans from the accusation of domestic abuse Friday, dismissing all charges with prejudice.
"This has been a trying year, beginning with the death of my father," said Winans, a member of the noted Winans family.
"Even though this allegation has affected not just me, but also the entire Winans family, my children and certain aspects of my career, I chose to stay quiet because I knew the truth," he added in a statement. "To be exonerated of all charges shows the power of trusting in God, and is a wonderful Christmas gift for me and my children."
On March 11, 2009, Winans was arrested on a misdemeanor domestic assault charge and was briefly held at the Davidson County jail after his ex-wife, Debra Winans, accused him of pushing her to the ground during a February 13 "verbal altercation" over "custody issues dealing with their children." [Translation: She was interfering with his visitation and he had been patient for six years.]
The Winans were married for 16 years before divorcing in 2003 and have a 13-year-old daughter and a 10-year-old son.
Though late in coming, Debra Winans said her decision to speak out was made with the hope that it would help other abuse victims who suffer through abuse rather than reaching out for help. [She waited a month to file charges, probably talked with a redfem, and then BeBe wanted to see his children again so file DV charges.]
"Until you realize something's not changing, you pray all day long," she told a local NBC affiliate.
"The power of God is real, but one thing He's not going to do is go against someone's will. We make choices," she added. [Yup, she made the choice that dad shouldn't see his kids even when he has a court order. Then spouts religion.]
After his arrest, BeBe Winans acknowledged that there was "a child custody right dispute" that arose out of his "desire to spend time with our children as court ordered." [Wanting to spend time with your kids is definitely a criminal act in the redfem world.]
However, BeBe Winans said the allegations were "nothing less than heart wrenching" and "inconsistent with my character and the foundation upon which I was raised."
He also said he would make no other comments for the time being having decided "to say nothing negative about my children's mother."
"I am prayerful that the matter is straightened out very soon for the sake of our children," Winans stated.
After this past Friday's decision by Judge Gloria Dumas of the General Sessions Court for Metropolitan Nashville-Davidson County, Winans said the situation has made him "a changed man."
"But it has also helped me see that there needs to be legislation that protects the rights of father's when it comes to the custody of their children," he continued.
"All men are not deadbeat dads; all men are not abusing women. And it's unfortunate that the legal system and society assume the worst before they hear the truth. My children are my first priority and I want and need to become the voice for the men around the world who are doing the right thing," he concluded. [Amen to that, brother!]
Last month, after a rash of criticism, talk show host Oprah Winfrey opted to keep Winans off her scheduled line-up, announcing through a spokesperson that he "will not be appearing on the 'Oprah' show until his legal matters are resolved in court." [Guilty until proven innocent.]
Following the move, Debra Winans released a statement to gossip site TMZ thanking Winfrey, saying: "It further demonstrates the fact that Oprah continues to be a strong voice against domestic violence and that she's willing to take the steps necessary to defend the defenseless." [Sure looks like Debra Winans held the upper hand here and Oprah was willing to prejudge her friend BeBe on unsubstantiated charges by a vindictive woman.]
Winfrey has had a long-standing friendship with BeBe Winans and the Winans family and did not comment personally on the decision, nor did BeBe Winans.
Winans was originally scheduled to serve as the host of "Oprah's Karaoke Challenge."
---
Clarksville woman kicks out patrol car window after domestic dispute
© 2011 by Luke Thompson, The Leaf-Chronicle
November 2, 2011 — A Clarksville woman kicked out the window of a police car and assaulted two officers after she was arrested Tuesday morning in a domestic dispute.
Just before 10 AM police responded to a domestic violence call involving Melicia Michelle Anders, 31, who gave a 3549 Sand Piper Drive address. Her husband told police that she rushed toward him during an argument, at which time he threw her to the ground.
After a brief fight on the ground, he said she got up and tried to throw a stool at him before she went to the garage with a frying pan to hit their car. The car wasn't there, but Mrs. Anders then hit her husband in the face with a steering wheel, and he hit her back.
When officers took Mrs. Anders into custody, she kicked out the window of the rear passenger door of the police car and kicked Officer James Eure in the chest as he was trying to put a hobble on her to restrain her.
On Tuesday night, a sergeant was trying to take Mrs. Anders into custody at the Montgomery County Jail for a violation of a condition of release, and she tried to punch him then ran away, authorities said.
When the sergeant caught her, the report said, she punched him multiple times in the mid-section and bit him on the inside of his right thigh before being placed in custody and taken to the jail.
Mrs. Anders was charged with three counts of assault, one of them domestic, vandalism, assault on an officer, contempt for violation of a condition of release and resisting arrest. She was released Tuesday on a $2,000 bond and Wednesday on a $6,000 bond.
---
Memphis mother charged in fatal stabbings of her two sons after previous convictions for domestic violence
Abstracted from story by CBS/AP News, CBS affiliate WREG
August 2, 2013 —A mother charged with fatally stabbing her two young sons told police she is schizophrenic and that voices told her to do it. Jamina Briggs, 29, also told officers who arrived at her home on Wednesday night that she was sorry about the stabbings, according to an affidavit of complaint.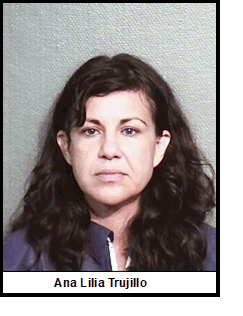 Officers arrested Ms. Briggs after they found the boys, 6-year-old Nicholas Briggs and 23-month-old Jeremiah Briggs, lying face down on a couch with multiple stab wounds. The boys died at a hospital.
Jamina Briggs was charged with first-degree murder. She has a criminal record that includes two guilty pleas for domestic assault for fights she had with her mother and boyfriend. She is being held in the Shelby County jail without bond.
Police said Jamina called them to her east Memphis apartment and told the operator that she had stabbed her sons.
"She said she is paranoid schizophrenic and the voices told her to do it." Later when officers arrived at the home, Briggs "answered the door and told officers she was sorry...and she had blood on her hands," the affidavit said.
Tennessee's Department of Children's Services (DCS) says Jamina Briggs did not have custody of the 6-year-old son she murdered, but did have custody of the younger boy. DCS spokesman Rob Johnson said Friday that the agency is investigating why the older boy was with his mother instead of the relative who had custody. Johnson said he could not discuss why Briggs lost custody of her older son, and of her 9 year-old daughter.
---
| EJF Home | Find Help | Help the EJF | Comments? | Get EJF newsletter | Newsletters |
| Domestic Violence Book | DV Site Map | DV bibliography | DV index |
| Chapter 10 — Domestic Violence Against Men In The United States |
| Next — Stories Of Abused Men In Texas |
| Back — Stories Of Abused Men In South Dakota |
---
This site is supported and maintained by the Equal Justice Foundation.