Stories Of Abused Men In Texas
---
| EJF Home | Find Help | Help the EJF | Comments? | Get EJF newsletter | Newsletters |
| Domestic Violence Book | DV Site Map | DV bibliography | DV index |
| Chapter 10 — Domestic Violence Against Men In The United States |
| Next — Stories Of Abused Men In Utah |
| Back — Stories Of Abused Men In Tennessee |
---
Stories here are reproduced under the Fair Use exception of 17 USC § 107 for noncommercial, nonprofit, and educational use.
If you have, or know of a story about abused men that should be posted here please send it, or a link to comments@ejfi.org.
Stories
Harris County woman kills husband and her two children
Mother kills husband and three children, then sets fire to house in Stafford
Wife stabs husband to death when he won't eat stew in Kingwood area
Wife kills husband, self in Harris County
Woman to face charges for killing her live-in boyfriend in Houston
Murder charge filed after woman stabs her common-law husband to death in Richmond
Wife accused of hiring man to kill spouse in Houston
Houston woman gets probation for murdering husband
San Antonio woman says she sought hit man on-line
Girlfriend kicks man in testicles after an argument in Dallas
Bedford wife charged in kidnapping scam after fling with boyfriend
Dallas mother questioned about deaths of two children in breakup of marriage
Cedar Park dad learns of son's slaying online — He was stunned by confession, abuse claims of daughter-in-law
Texas woman gets 25 years in fatal stabbing
Family fight leaves man in critical condition in La Vernia
Love triangle with an Austin twist
Phone call seals Celeste's fate
Teenager and girlfriend hurt, ex-wife arrested in domestic dispute in Bexar County
Seguin woman arrested for hiring hit man to kill her husband
Three found dead in Plano home after wife shoots husband and teenage daughter
Austin woman charged in boyfriend's murder
Houston wife stabs husband 193 times, buries him in backyard, claims she was abused
Lubbock woman shoots husband in elbow during argument
Malakoff woman attacks estranged husband with ink pen
Alienating mother pushes 10 year-old boy to kill father in Austin
Girlfriend accused of severing man's penis in Harris County
Severed penis victim testifies in ex-girlfriend's trial in Houston
Verdict reached in severed penis trial
False allegations destroy man in Corpus Christi by Stan Rains
Former nurse pleads guilty in 10 deaths including third husband's grandfather in Fort Worth
Ex-wife stalks man through identity theft
Kerrville woman arrested in murder-for-hire plot
Houston woman accused of stabbing boyfriend
Corpus Christi woman accused of stabbing boyfriend to death on Christmas Day 2008
Paris woman who shoots boyfriend five times given just three years in prison
Dallas man sends thank you after five-year abuse ordeal that left him in a fog
In Sachse former UT-Dallas criminology professor kills her son and herself while father waits outside with police
Husband of Pelican Bay woman found buried in the front yard after three years
Breast cancer oncologist accused of poisoning her lover at Houston cancer center
Cancer doctor in Houston get 10 years for poisoning her lover
University of Houston research professor killed by woman with stiletto heel of her shoe
Rice mother shoots her three sons, her husband, then herself
Former Greeley, Colorado, police chief shot by wife at Richardson residence
---
Harris County woman kills husband and her two children
April 7, 1987 — Frances Newton, age 21, of Harris County, Texas, picked up the phone and called 911 to report that her husband and children had been murdered. When police arrived at the scene they found her husband Adrian, age 23, dead on the couch and her two children Alton, 7, and Farah, 2, both dead in their beds.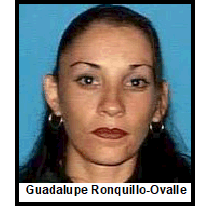 At first, police had no leads, but thirteen days later, Mrs. Newton was arrested and charged with three counts of capital murder. Her motive was apparently $100,000 in life insurance money.
With no eyewitnesses and no confession, prosecutors built a circumstantial case.
The murder weapon was found in a blue bag Mrs. Newton left in an abandoned house that belonged to her parents. Three weeks before the murders Mrs. Newton had taken out $50,000 life insurance policies on herself, her husband, and her daughter, with herself as beneficiary. A day before her arrest she applied for the death benefits.
In 1988, she was convicted and sentenced to die by lethal injection. She was executed on September 14, 2005, after years of legal wrangling.
---
Mother kills husband and three children, then sets fire to house in Stafford
© 1996 Abstracted from story by Eric Hanson, Houston Chronicle
March 23, 1996, Stafford —While no final determination has been made, autopsies and other evidence show that a 28-year-old Stafford woman shot and killed her three children and husband before setting their house on fire and then shooting herself twice.
Detective Paul Germany of the Stafford Police Department in Fort Bend County said all evidence collected in the slayings indicates that Nirmala Devi Katta, 28, shot her family members with a .38-caliber pistol and then used gasoline to set the house on fire.
After setting the home ablaze, she then shot herself twice in the chest. Germany said that apparently the first shot was not lethal and entered and exited her body without striking any vital organs. Apparently she then shot herself again, this time fatally.
Investigators said the family was found dead in the master bedroom after patrolling police officers smelled smoke and traced the odor to the home.
Officers broke into the house and found the bodies. After the blaze was extinguished, investigators discovered a pistol in the hallway just outside the master bedroom. Shell casings were found in the house, indicating Nirmala Katta reloaded the pistol during the shooting episode.
Dead at the scene on Venice Lane in the Vacarro Manor subdivision were Ashok Katta, 37; his wife; and their children, Jessica, 3, Jonathan, 4, and Anil Kumar, 6.
All had suffered multiple gunshot wounds except the 4-year-old, who was shot once in the chest.
"I would have to theorize that probably the father was the first victim, then the children. I couldn't tell you in which order...Based on information from the medical examiner's office, the mother was still alive when the fire was set," Germany said.
Germany said investigators believe that Nirmala Katta carried out the attacks because of domestic problems.
"She may have shot him because of anger. As far as the children, some people do these things because they don't want to leave them behind. It's hard to say. It's hard to get in somebody's mind," he said.
Neighbors said the couple had been arguing recently, and about a month ago Ashok Katta was arrested and charged with misdemeanor assault in the beating of his wife. He was to be arraigned next month.
---
Wife stabs husband to death when he won't eat stew in Kingwood area
June 2, 1996 — A Kingwood-area man was stabbed to death during a fight with his wife over his dinner, the Harris County Sheriff's Department said Sunday.
David J. Grenzebach Sr., 41, was stabbed about 4 PM Saturday at a residence in the 4900 block of Kenlake Grove Drive.
A Sheriff's Department spokesman said the argument that led to the stabbing apparently was over him having to eat stew.
The man, who was stabbed in the stomach with a butcher knife, died en route to Hermann Hospital.
---
Wife kills husband, self in Harris County
August 24, 1996 — A woman is believed to have shot her husband and then turned the weapon on herself at a northeast Harris County home, authorities said Saturday.
The Harris County Sheriff's Department is investigating the death of Jayne Echols, 37, and Fred Echols, 38, whose bodies were found about 9 AM Friday in their home in the 3700 block of Shannon Lane.
---
Woman to face charges for killing her live-in boyfriend in Houston
© 1996 Houston Chronicle
September 26, 1996 — Charges are pending against a woman in the shooting death of her boyfriend, police said.
Terry Bradshaw, 36, of the 8800 block of Woodlyn died Tuesday at Ben Taub Hospital.
Police said it appeared Bradshaw and his 36-year-old girlfriend, who lived together, had argued Monday and she left him at a gas station in the 8500 block of Mesa.
She returned with a gun and shot Bradshaw in the face, then remained at the scene until police arrived, officers said.
---
Murder charge filed after woman stabs her common-law husband to death in Richmond
October 7, 1996, Richmond — A Florida woman was in the Fort Bend County Jail late Monday, charged with murder in the stabbing death of her common-law husband.
Bond was pending for Malinda June Roberts, 37, of Gibsonton, Fla., in the 3:25 a.m. Monday stabbing of William Charles Bell, 39.
Rosenberg police Sgt. Manny Aguilar said the couple, believed to be carnival workers in town for the county fair, were drinking in their Southwest Freeway motel room when they started arguing.
Bell, stabbed once in the chest with a knife that police later recovered at the scene, was found lying on the sidewalk outside the hotel lobby, Aguilar said. Bell died later at Polly Ryon Memorial Hospital in Richmond.
---
Wife accused of hiring man to kill spouse in Houston
© 1996 Abstracted from story by Eric Hanson, Houston Chronicle
18-year marriage was breaking up, police say
November 9, 1996 —A 61-year-old southwest Houston woman was arrested and accused of offering to pay a hit man $5,000 to kill her husband of 18 years.
Houston police homicide detectives said Patsy Marie Haggard, 61, was arrested after she handed $300 to an undercover officer posing as a killer-for-hire on Friday.
Haggard, of 6000 Benning, was charged with solicitation of capital murder in the 176 th District Court. Bail was set at $20,000.
Houston homicide detective George Alderete said police learned about the plot when Haggard approached a man about hiring someone to kill her husband. The man, however, went to police and told them about the woman's plans to have her husband, Bill, killed.
Patsy Haggard told the undercover officer she wanted her husband slain because they are going through a divorce, but only after he received an expected payment on a sales commission. After her husband received the commission payment, she and the undercover officer arranged a meeting at a strip shopping center in the 9800 block of Bissonnet.
Details of how the killing was to occur were to be left up to the hit man.
Alderete said that while under surveillance the woman constantly looked around to see if anyone was following her and that she searched the undercover officer when they met that afternoon but did not detect a wireless transmitter and microphone hidden on his person.
When she handed over the cash, other officers rushed in and arrested her. The $300 was only a down payment and that she talked about paying the hit man $5,000 when the job was completed.
"The kicker to all this is that while she is meeting with the undercover officer she is talking about what a good Christian she is and how she goes to church all the time. If you want to be a good Christian, you need to follow the rules, like the Ten Commandments. Thou shall not kill," Alderete said.
---
Houston woman gets probation for murdering husband
November 22, 1996 — A Houston woman who claimed that her husband had abused her for years was sentenced Friday to 10 years probation for killing him.
A jury in state District Judge Carol Davies' court convicted Aurelia Arroyo, 30, of murdering Bernardo Nava, 31, on April 18.
Testimony showed that she found lipstick traces on his shirt and a pager number in his belongings. She called the number, and a woman who returned the page admitted having an affair with Nava.
Arroyo then got her husband's gun and went out looking for him, said prosecutor Devon Ward. Upon returning home, she found Nava on the phone and shot him once in the face.
---
San Antonio woman says she sought hit man on-line
© 1997 Houston Chronicle
October 1, 1997 — A woman who used the Internet in an attempt to hire a hit man to kill her ex-husband has been given 10 years' probation after pleading guilty to solicitation of capital murder.
Andrea Lynn Vickery, 34, was sentenced on Tuesday to 10 years' deferred adjudication, fined $10,000 and ordered to perform 1,000 hours of community service by a San Antonio judge.
She was accused of trying to kill Michael Vickery of Sugar Land, her husband of six years before they divorced in 1995. Her ex-husband said he wanted the divorce because she was spending up to 16 hours a day using the computer.
According to court records, Andrea Vickery went on-line looking for someone to kill her former husband so she could regain custody of their 6-year-old daughter.
Robert E. Lee Smith Jr., 44, a military retiree attending the University of Texas, told authorities he was intrigued by a conversation he "overheard" in October 1996 involving Vickery in a chat room on the Internet. Smith said Vickery was looking for someone to kill her ex-husband.
"At first I thought the message was humorous," he said. But after chatting with the woman himself and exchanging computer messages, they arranged to meet last November in San Antonio.
There, he said she offered him $4,000 to murder Michael Vickery. The woman gave him a picture of her ex-husband and a diagram of the layout of his home in Sugar Land, according to Smith. She also gave him a credit card with her access code so he could draw a $1,000 down payment, he said.
Smith said he withdrew a $1,000 cash advance on the card to make a payment on his own credit card. But later Smith called the police and warned Michael Vickery of the plot.
Robert Smith was not charged in the case.
---
Girlfriend kicks man in testicles after an argument in Dallas
The August, 1998, Playboy Advisor carried the story of a man in Dallas, Texas, who broke up with his girlfriend after an awful fight. The next morning, she went to his apartment and kicked him hard in the balls when he opened the door. He was too embarrassed to even see a doctor.
---
Bedford wife charged in kidnapping scam after fling with boyfriend
September 22, 1998, Bedford (States News Service) — A woman who told Bedford Police she was abducted and taken to Colorado apparently made it all up. Khitam Ali's (kha-TAHM ah-LEE'S) husband and children worried over her whereabouts for two days. Now, investigators say she apparently left the state with a boyfriend. Ali has been charged with filing a false report. She was released from jail after posting a $1,000 bond.
---
Dallas mother questioned about deaths of two children in breakup of marriage
November 19, 1998 (States News Service) — Dallas police are questioning a woman about the deaths of her two children. It appears the kids were given sleeping pills and then strangled. Their mother, 35-year-old Stacy Nzeakor (ZEE-KOR) was in Parkland Hospital following a drug overdose.
Investigators believe she killed her one and eight-year-old daughters, then tried to take her own life. Mrs. Nzeakor was apparently upset over the break-up of her marriage.
---
Cedar Park dad learns of son's slaying online — He was stunned by confession, abuse claims of daughter-in-law
© 2003 Houston Chronicle
January 21, 2003 — Ron Wright of Cedar Park in Central Texas had searched frantically for a week for news of his missing son. He learned from the Houston Chronicle's Web site Monday that his son was dead and his daughter-in-law had admitted killing him.
"You just can't imagine what that feels like," Wright said.
Susan Lucille Wright, 26, a former topless dancer, contacted Houston lawyer Neal Davis on Saturday to tell him she had stabbed to death her husband of four years, Jeffrey, 34.
Sheriff's officers discovered Wright's body later Saturday in a shallow grave behind his house in the 10800 block of Berry Tree in northwest Harris County.
His wife, Davis said, told him that her husband was abusive to her and their 4-year-old son.
Ron Wright said Susan Wright had called his Williamson County home January 13 and told him "Jeff was on drugs and had hit her and taken off."
He and his wife were stunned, Ron Wright said, because it was out of character for their son. They thought it even odder when they learned his truck, keys and cell phone were still at his house.
"We're a very close family," Ron Wright said. "We saw them about every other week. They (Jeff and Susan Wright, their son and 1-year-old daughter) were at our house all the time."
Also on Jan. 13, Susan Wright filed a complaint with the Precinct 4 constable's office that her husband had struck her and their son.
Jeffrey Wright was charged with assault on a family member and injury to a child but he was never seen alive again.
Ron Wright said Susan Wright telephoned him and his wife on January 14 that their son "had come back while she was gone, and taken his clothes and poured bleach all over her clothes."
"On Thursday she called and told us she'd had to pull up all the carpet and get rid of the mattress because of the bleach smell," Ron Wright said.
Davis said Susan Wright is in a psychiatric facility and has not yet been interviewed by sheriff's detectives. He said he expects the case to go directly to a grand jury.
The killing, he said, culminated from abuse his client suffered throughout her marriage but kept secret because she feared her husband.
"Finally it got to where it was kill him...or be killed," Davis said Monday. [Anyone see a "battered woman syndrome" defense coming?]
"She was not abused," Ron Wright said. "I want the truth to be told."
Detectives said neither Susan Wright nor her son showed any signs of severe abuse but that they are still investigating her claims.
Ron Wright said he and his wife called family members throughout the country during the past week, trying to find their son.
On Saturday, he said, his wife called Susan Wright's mother's house to see if they had heard from him. "They never said a word," Ron Wright said.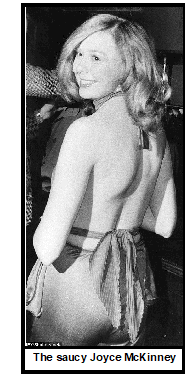 Sheriff's detectives said they are still gathering evidence and will travel to Cedar Park today to interview Jeff Wright's parents.
Texas woman gets 25 years in fatal stabbing
March 5, 2004, Houston (AP) — Susan Wright, age 27, was convicted of murder for stabbing her tied-up husband 193 times was sentenced yesterday to 25 years in prison after a jury rejected her claim that she acted in self-defense after years of abuse.
Ms. Wright began crying silently upon hearing the sentence and declined to make a statement before being taken into custody. She will be eligible for parole in 121/2 years.
Prosecutors said she killed Jeffrey Wright in 2003 to collect on his $200,000 life-insurance policy. They said she seductively tied his ankles and wrists to their bed before stabbing him.
Jeffrey Wright's body was found buried in the couple's back yard after Susan Wright's attorney reported it to authorities.
Wright, a former topless dancer, testified that her husband beat her repeatedly and that he raped her and threatened her with a knife before he was killed.
The couple's young son and daughter, now 5 and 2, were asleep at the time of the killing.
---
Family fight leaves man in critical condition in La Vernia
F ebruary 17, 2003 — Police took Kim Carver, age 41, into custody in connection with a shooting in a residential neighborhood north of U.S. 87 after receiving a report of a family disturbance at a home in the 100 block of Hillcrest Drive.Officers arrived to find Robert Carver, 38, lying in the front doorway of his home. He had been shot once in the head with a small-caliber pistol.
Robert Carver was taken by AirLife helicopter to University Hospital in San Antonio.
From inside the house, officers recovered a .25-caliber semiautomatic pistol, a bullet casing, and a slug.
Kim Carver claimed her husband hit her during the altercation, which began Sunday night, and she appears to have shot him the next day.
---
Love triangle with an Austin twist
© 2003 ABCNews.com
Twins help unravel Texas tycoon's murder
Austin, Texas, April 11, 2003 — The tony suburbs outside Austin, an area that some locals call "Lexusland," are a far cry from the honky-tonks where you hear songs of broken hearts and hard times. But the tale behind the murder of Steve Beard is as dark as any you'll hear in song.
Beard himself made the call to 911 for help, telling the operator "my guts are in my hands." After lingering in the hospital for nearly four months, Beard died of complications from his gunshot wound.
The story begins a decade ago when the recently widowed Beard began a relationship with Celeste Beard Johnson, a waitress at an elite Austin country club where he was a member. He was 69 at the time, she was 32.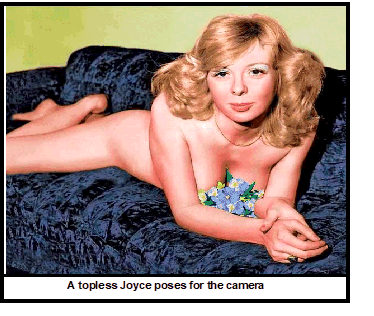 Their marriage drew raised eyebrows not only from the community, but also from Celeste's twin daughters, Kristina and Jennifer, who said their mother married Beard only because of his money.
While Celeste is now behind bars for her husband's murder, she did not shoot Beard that October night. Another woman — who claims she was Celeste's lesbian lover — is in prison for pulling the trigger.
'A tawdry story'
Within hours of the shooting, police were given a tip that led them to a suspect — Tracey Tarlton, a family friend. Police soon discovered the personalized shotgun Tarlton owned was a perfect match with the spent shell found on the floor of Steven Beard's bedroom.
Tarlton was arrested. Although she initially denied it, she later admitted shooting Beard and agreed to a deal with prosecutors. In exchange for testifying against Celeste, she would be given a 20-year sentence for fatally shooting Beard.
"This is definitely a tawdry story. There's not a lot of redeeming factors in this," said Suzy Spencer, one of Austin's best-known crime authors, who was hired by ABCNEWS to help cover this story.
Whatever Celeste's motives for marriage were, Steven's were simple: companionship, and a new family. Shortly after marrying Celeste, he adopted her twin girls, giving them a life and a world they had never known.
There were vacations, trips around the world, and most importantly, love and affection — emotions the girls say they rarely felt from their mother.
"I can't remember the last time we hugged," Jennifer said, "I just remember her dropping us off because the husband she had [at the time] didn't like kids. So I turned off the switch long ago."
Steven Beard tried to turn that switch on again. For the first time, Celeste and the girls had the semblance of a stable home. Moreover, Beard rewrote his will, including not just the three children from his first marriage, but also Celeste and her twin daughters.
An unusual affair
For much of her life, Celeste had been haunted by depression. In 1999, with Beard's support, she checked herself into St. David's Clinic for treatment. It was there that Beard began a relationship with another patient. That patient was Tracey Tarlton.
The two women became fast friends. In fact, Tarlton became convinced Celeste wanted much more than friendship.
Tarlton had a history of lesbian relationships and had been open about her homosexuality since she was a teen, according to Spencer.
Did Beard's murder stem from a messy love triangle? Had Celeste and Tarlton fallen in love, and were they looking for a way to be together and share in Beard's fortune?
Prosecutors Allison Wetzel and Gary Cobb painted a different picture. They asserted that Celeste had manipulated a psychologically unstable woman, seducing her and convincing her to kill Beard.
The prosecution's key witness was Tarlton, who, during more than two days of testimony, graphically told her story. She admitted to shooting Beard, but described how Celeste orchestrated the time and place of the shooting.
"She said that she had a plan and she wanted me to shoot him," Tarlton said on the witness stand.
"By this time," Tarlton said, "I cared about her tremendously, and I did believe her. I believed what she told me, and I believed that she cared in the same way for me."
But was Tarlton, who has a history of emotional problems, imagining this love affair, or was it real? Photographs produced at the trial showed Tarlton and Celeste embracing at a party. Letters and journal entries leave no doubt that Tarlton, at least, was very much a woman in love.
Celeste, however, married her fifth husband, Austin carpenter Spencer Johnson, in July 2000, six months after Beard's death.
Was Celeste a victim?
Celeste's defense attorney, Dick DeGuerrin, portrays her as the victim of a deranged woman. Tarlton's testimony, DeGuerrin said in his closing argument, was "either delusional, or fabrications, or lies or fantasies...but it's not the truth."
DeGuerrin told Primetime Celeste "is innocent and did not have anything to do with the shooting of Steven Beard."
Did DeGuerrin think Celeste had a lesbian relationship with Tarlton? "I think Tracey probably took advantage of Celeste...whether you call it recruiting or what you call it," he said. "I don't think its right...I don't think it's normal."
DeGuerrin was brutally hard on Tarlton in the courtroom, saying she couldn't be believed — not only because she had struck a deal with prosecutors to reduce her sentence to a 20-year term, but "because she's a crazy woman."
He argued that there never was a love affair, or a conspiracy to commit murder. He claimed the shooting was a lone act by a lonely and obsessed woman.
Daughters testify
Tarlton's version of events was not enough to convict Celeste. Legally, prosecutors needed corroborating testimony to make their case against Celeste stick.
That testimony came from Celeste's own flesh and blood — Kristina and Jennifer.
Understandably, it was difficult for the young women to testify in a murder case against their mother. But they said they weren't frightened to face a renowned defense attorney.
Instead, Kristina said, she was afraid of facing her mother. "Her eyes were like daggers, they just dig at you...It's just hard to sit across from someone who hates you so much," she said.
But if Celeste had daggers in her eyes, the twins had dollar signs in theirs, according to DeGuerrin.
The twins, DeGuerrin said, stood to make millions if their mother went to prison. Because if Celeste were convicted, her share of the family fortune would be split between Beard's three grown children and Jennifer and Kristina.
But the twins say this has never been about Beard's money, but about their mother's increasingly bizarre behavior, which, they say, spiraled from strange to sadistic.
Her cruelty ranged, they say, from belittling Beard to cheating on him with her ex-husband, Jimmy Martinez. "She would say she loves him to his face, then we'd walk off, she'd flip him off, you know, and joke about his weight," Jennifer said.
Jennifer and Kristina, 22, now say they regret standing by silently for too long and cowering at their mother's threats.
Phone call seals Celeste's fate
It wasn't until April 2000, the twins say, that they felt they had to break their silence.
Kristina says she began recording what she considered abusive phone calls from her mother. In one of the calls, Celeste told Kristina, "I hired someone to kill Tracey."
"The day she told me about Tracey, I knew. You only want someone dead because maybe you put them up to it, and I thought, 'I know now she's guilty.' I had to separate myself from her. It was hard," Kristina said.
That taped phone call was played to a stunned courtroom. After 72 hours, the jury returned a guilty verdict.
In the wake of the March 20 verdict, Beard's oldest children issued statements, thanking the jury, the twins and even Tracey Tarlton, the woman who shot their father, for helping bring Celeste to justice. Celeste Beard Johnson, who is facing a life sentence, is appealing the verdict.
---
Teenager and girlfriend hurt, ex-wife arrested in domestic dispute in Bexar County
Local news — KSAT ClickOnSA.com
May 29, 2003 —Charges are pending against a woman who authorities said got into a dispute with her ex-husband and his girlfriend and injured her daughter in the process Wednesday night in south Bexar County.
Bexar County Sheriff's deputies said the suspect was allegedly trying to force her 13-year-old daughter into her car when she apparently hit her ex-husband's girlfriend with a car door as she was backed up the vehicle in the 19000 block of Leal.
The ex-husband's girlfriend was transported to Southwest General Hospital with possible internal injuries, said Sgt. Jim Hutmacher of the Bexar County Sheriff's Department.
The teenager was transported to a hospital with head and neck injuries.
The ex-husband was not injured in the dispute.
The suspect faces charges of aggravated assault and injury to a child, Hutmacher said.
---
Seguin woman arrested for hiring hit man to kill her husband
Local news story — KSAT.com San Antonio
Sunday, October 5, 2003 —A 33-year-old Seguin woman was arrested Friday for allegedly hiring a hit man to kill her husband, who is a police officer, authorities said.
According to a press release, Elizabeth Blea, was charged with criminal solicitation for capital murder and is being held in the Guadalupe County Jail on a $20,000 bond. The defendant and the Seguin Police Department officer are undergoing a divorce, the press release stated.
An undercover operation produced incriminating evidence that resulted in an arrest warrant being issued, authorities said.
The investigation was conducted by the Texas Rangers, the Guadalupe County Sheriff's Department, and the Seguin Police Department.
---
Three found dead in Plano home after wife shoots husband and teenage daughter
December 9, 2003, Plano (AP) — A couple and their teenage daughter were found dead with gunshot wounds after police went to their Plano home to check on the family's welfare.
The bodies of James Woolverton, 56, Deborah Woolverton, 47, and their 19-year-old daughter, Jennifer Woolverton, were discovered Monday morning in different bedrooms, said police spokesman Carl Duke.
"When officers arrived, they found cars in the driveway, but no one answered the door," Duke said. "They went inside and found three bodies, all dead from gunshot wounds."
Police believe Deborah Woolverton, a science teacher in the Plano Independent School District, shot and killed her husband and daughter before shooting herself.
A handgun was found near her body and she appeared to have a self-inflicted gunshot wound, Duke said.
Duke said that there had been one disturbance call in June to that address, but there was no report on what happened. Police are investigating the deaths of James Woolverton and Jennifer Woolverton as homicides, he said.
Police went to the home after receiving a call from a co-worker who said that one of the victims had not shown up for work, Duke said.
No suicide note was found in the home and there were no signs of forced entry. Also, no gunshots were reported by Sunday or Monday, he said.
Neighbors said they knew little about the family, who moved into the home in 1998.
Plano Independent School District officials said Deborah Woolverton worked in the district as a science teacher at the Special Programs Center since July 1998. School officials released a written statement Monday saying they were unable to comment further.
The Woolverton's daughter, Jennifer, attended the Special Programs Center until March, when she withdrew from classes. She passed a high school equivalency exam a month later, according to district records.
No information was available about where James Woolverton worked, the newspaper reported.
---
Austin woman charged in boyfriend's murder
© 2004 KXAN36
January 11, 2004 — Austin police have charged Renee Thompson with murder. Investigators say she stabbed her boyfriend Eric Harris multiple times late Friday night at their east 51 st Street apartment.
When police arrived at Creekside Apartments, they discovered Harris' body on the balcony. Police believe Harris and Thompson were involved in a domestic dispute. It's the first case this year of domestic violence in the city.
---
Houston wife stabs husband 193 times, buries him in backyard, claims she was abused
© 2004 Abstracted from story on CBS 48 Hours
Married to a monster? But which partner is the monster? Jury convicts former topless dancer.
April 24, 2004 — Susan Wright stabbed her husband, Jeff, 193 times on January 13, 2003. It's hard to say what's most horrifying: How Jeff Wright was killed, who killed him, or why she says she did it.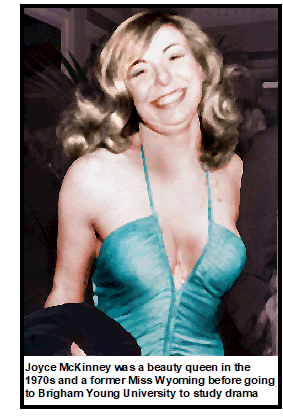 The woman accused of committing murder is Jeff's wife, Susan, 27, a stay-at-home mother of two. "I did not want to die," says Susan, who now faces life in prison.
"This was a brutal, terrifying, sadistic relationship that spanned years," says Susan's attorney, Neil Davis. Davis says he believes that Susan's husband, Jeff Wright, triggered the attack that ended his life. "I hate to say it, but some people just deserve killing." What makes this case different is that Susan and her lawyers are saying it on the record. "She had to kill or be killed," says Davis.
She says
It wasn't that long ago that Jeff, a successful carpet salesman, was smothering Susan with kindness. Susan was a waitress when they first met in 1997 on the beach in Galveston, Texas.
"He would call two or three times a day," recalls Susan. "When he was around me, he would bring flowers and little gifts and stuff. He was very sweet."
A year later, they married. Susan was eight months pregnant with their son, Bradley. "He wanted a house. He wanted a family and a dog, and it just seemed great," says Susan, who says things were good until Bradley was born.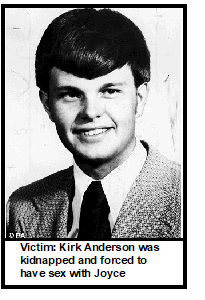 "Then, everything changed." Susan claims that Jeff became controlling and demanding. "Everything inside the house was my job, including Bradley, everything I needed to make everything perfect...Bradley needed to be clean and quiet all the time. The house had to be spotless, all the laundry done, all the cooking. It got to be pretty hard." [Ed. note: Housecleaning is now defined as abuse.]
Susan says Jeff would yell at her the few times she complained — and says this was a side that he never showed her while they were dating. It wasn't long, she says, before Jeff started beating her. It happened, she says, after Jeff had smoked pot. [Ed. note: Marijuana almost universally makes its users mellow and relaxed. Susan's story begins to unravel here.]
"He threw me back against the wall and he grabbed me by my arms and shook me up against the wall and then punched me in the chest," says Susan. "He made me feel like it was my fault, because I didn't have a right to tell him not to touch his son."
Susan's sister, Cindy, tried to intervene once, and moved her and the children to her parent's house. But they only stayed there overnight. According to Susan, "a moving van showed up the next morning and took me back home."
Why did she go back just a day after she was beaten? "I didn't have a choice," says Susan. "I was afraid of him, but as much as I was afraid of him, I loved him, and I wanted to be good enough to where things work."
But Susan claims things got worse, and there were more drugs and more abuse.
Jeff's father, Ron Wright, says he knew his son had a drug problem, but that it was under control. He also says that the claims of physical abuse were all a lie: "She didn't have any symptoms of being an abused woman."
But Susan's sister, Cindy, says she saw Susan's bruises: "I've seen bruises all over her arms and legs. I've seen her on two different occasions with a black eye."
Susan's friend, Jamie Darr-Hall, also remembers that black eye.
Susan, however, never reported any abuse to police while Jeff was alive. She even had a second child with him, and says the abuse got worse after their daughter, Kaily, was born.
Inside the Wright house, Susan says there was nothing but emotional and physical pain, until January 13, 2003, the last day of Jeff Wright's life.
Susan says Jeff had come back from a boxing lesson that day and he had been using drugs. He started to spar with Bradley, who didn't want to fight back. She says he started hitting Bradley and stormed off when his son started crying.
Susan says she comforted Bradley and put him and Kaily, 1, to bed. Then, she says she confronted Jeff for the first time about his problems with drugs and violence.
"I couldn't go on and I was afraid of him. I knew if I left him, he would kill me. But I had to ask him to get help. And that was my big mistake," says Susan. "I wasn't supposed to give him ultimatums. I wasn't supposed to tell him what to do."
She says Jeff exploded, pushed her down on the bed and raped her. A moment later, he was back, this time holding a knife over her head. "I didn't want to die," she says.
Even though Jeff was almost a foot taller than Susan and 100 pounds heavier, Susan says she overpowered him by kneeing him in the groin. She then grabbed the knife, and started repeatedly stabbing him — 193 times.
"I was terrified because he was gonna kill me," says Susan. "I knew the second that I stopped he was gonna get the knife back and then I was gonna be the one that would be dead."
After the attack, Susan says she went into a state of shock that lasted a week. Believe it or not, she says she thought Jeff was still alive.
"I was terrified. I was panicked," recalls Susan. "I thought that as soon as he woke up that he was gonna be mad and I had to get him out of the house."
She buried Jeff's body in a shallow hole on the patio next to the bedroom. It was a hole that Jeff had dug as part of a home improvement project.
"I was so scared. I thought if I put him there and put some dirt on him that he would have a hard time getting out to come after me," says Susan. "I sat on the sofa waiting for him to get up and I watched all night, waiting for him to come back."
That week, Susan cut away the bloody carpet, dragged the blood-soaked mattress to the backyard, painted the blood spattered walls and bought more dirt to pile on top of her husband's body.
But she says she wasn't trying to cover up a crime: "The house always had to be perfect and everything had to be in order and straight and neat. And it wasn't."
Susan told her friend Jamie that she and Jeff had a terrible fight, and he had stormed off. Her friend advised her to call the police, file a report and change the locks. Two days after she killed her husband, Susan went to the police to get an order of protection against him.
"She was very believable to me, very believable. She had bruises on her arms that were consistent as to what she said happened," says Deputy Scott Hall, who photographed cuts on her hands that Susan said she got when Jeff attacked her. "I had thought she'd been assaulted and that she had a legitimate report she was making. I had no reason to suspect anything else."
Murder will out
Five days after killing her husband, Susan says she had a horrible feeling that something was wrong, and talked to her mother about it. "She asked if I killed him, and I just put my head down," says Susan. "At this point, nothing was making sense to me."
Susan's mother knew her daughter needed a lot of help, so she contacted attorney Neal Davis. "She appeared to be completely out of touch with reality," says Davis. "Because she appeared to think that her husband was still alive."
Davis then checked Susan into a psychiatric ward, and contacted the district attorney's office. "All I did was write down an address on the back of my business card," says Davis. "I said, 'There's a dead body at this address, and I can't say anything else.'"
Harris County Prosecutor, Ms. Kelly Siegler, says Susan Wright didn't have to kill Jeff, and that there was a simpler solution: divorce. "She plays the martyr very well," says Siegler. "There's nothing we could find that shows she's telling the truth."
Siegler knew that the jury could easily sympathize with Susan. "Mitigating factor from Day One was she's a pretty female," says Siegler. "You have to make them see it and feel it and relive what happened to the victim. That's how you make a jury understand how horrible a crime it is."
Siegler reassembled the blood-soaked bed on which Jeff was killed — in the middle of the courtroom, right in front of Susan, Jeff's family and the jury. "The jury needed to appreciate how completely defenseless Jeffrey was when she did it," says Siegler.
Siegler also demonstrated what police believe happened that night, and said it has nothing to do with self defense. Jeff's body was found with neckties knotted around his wrists, and a terry cloth belt around one leg. Siegler told the jury they were used to lash Jeff to the bed: "So if the defendant were to get up on top of Jeffrey Wright — something like this — and straddle him."
Siegler said Susan seduced Jeff into agreeing to be tied to the bed with the promise of unusual sex.
"She seduces him. She gets him nude. She gets herself nude. She ties him up, like they had many times before, lights the candles to make him really think this is going to be a great romantic night."
Siegler says Susan stabbed Jeff after she tied him to the bed and that before she killed her husband, she tortured him, making superficial slices to his penis.
Medical examiner Dwayne Wolf confirmed that Jeff had used drugs before he was killed. But more importantly, he says that Jeff was tied down while he was stabbed: "Out of his 193 stab wounds, almost all of them were on the front of the body. And if a person is not restrained, they'd be moving. I'd be moving. I would have stab wounds predominantly on my back as I'm heading toward the door."
Siegler has to deal with Susan's claims of abuse. And friends, customers and neighbors all said that Jeff seemed to love Susan — and that they never witnessed any signs of abuse.
But Susan's mother, Sue Wyche, and her friend, Jamie Darr-Hall, testified that they saw bruises on her body.
Jeff also had a checkered past and pled guilty to drug possession and had assaulted a former girlfriend.
And Susan had to explain why, at 18, she was a topless dancer for two months.
In her own defense
After the prosecution rests, the stage is set for the most dramatic day of the trial. Accused killer Susan must now take the stand and tell her side of the story — as the star witness at her own trial.
It's up to her to convince the jurors that she was a battered wife, and that her husband attacked her with a knife. To save her life, she said she had to stab him 193 times.
"In his head and in his chest and in his neck and in his stomach and in his leg for when he kicked me," says Susan. "I stabbed him in his penis for all the times that he made me have sex, and I didn't want to and I couldn't stop."
Susan says she stopped stabbing Jeff when she heard a knock at the bedroom door. Covered with Jeff's blood, she put on a robe, hid the knife, and opened the door. Standing there was their 4-year-old son, Bradley.
Susan also has to explain how ties found on Jeff's hands and leg got there. She says she tied his body to a dolly she used to push him outside: "So that he'd stay on. I kept thinking that he was going to get up."
After five hours of questioning, the prosecutor gets her chance. She shifts the jury's attention from Susan the mother, to her past as a stripper. She also hammers Susan on whether or not she tied Jeff up before stabbing him.
After eight days of testimony, Siegler has the last word: "What you're left with is the word of Susan Lucille Wright, the word of a card-carrying, obvious, no doubt about it, caught red-handed, confirmed, documented liar."
Now, it's up to the jury to decide, and just as Siegler had feared, jurors have trouble seeing Susan as a murderer. But it's hard for them to forget the blood-soaked bed, and they had it reassembled when they deliberated.
Two days later, they reached a verdict: guilty.
Once the jurors convicted Susan, they had to decide her punishment. In the end, the jurors gave Susan 25 years.
Susan will be eligible for parole in about 12 years, when both her son and daughter will be teenagers. But Jeff's family wants Susan out of the children's lives for good. They're moving to terminate her parental rights. For now, Bradley, 5, and Kaily, 2, are living with Jeff's brother.
---
Lubbock woman shoots husband in elbow during argument
© 2004 KCBD.com
March 20, 2004 — A 36-year-old Lubbock women told police she meant to shoot herself, but shot her husband instead.
Leona Weber has been charged with aggravated assault with a deadly weapon after she shot 40-year-old Carl Weber Jr. in the elbow. Police say the two were arguing around 9 p.m. Friday at their house in the 5600 block of 38th Street when Leona shot her husband.
He was transported to Covenant Hospital where he was treated and released. Police say the two have a history of violence. Leona is being held at the Lubbock County Jail on $25,000 bond.
---
Malakoff woman attacks estranged husband with ink pen
By Jayson Larson, Athens Daily Review
Reproduced under the Fair Use exception of 17 USC § 107 for noncommercial, nonprofit, and educational use.
March 22, 2004 — A Malakoff woman was arrested this weekend after stabbing her estranged husband several times with an ink pen, according to police.
Emily Shields, 27, was booked on a charge of aggravated assault Saturday. A judge set her bond at $10,000 and she was released from the Henderson County Jail later that day.
According to Athens Police reports, Mrs. Shields stabbed her estranged husband, Wesley Shields, at his job at Athens Transmission in the 1500 block of West Corsicana Street. Mr. Shields apparently had been fixing Mrs. Shields' vehicle.
The initial police report stated Mrs. Shields went to the shop to pick up her vehicle and engaged in an argument with her husband after seeing his girlfriend at the location. The Shields are separated pending a divorce, according to police, and Mrs. Shields had known her husband was involved in another relationship.
Mr. Shields refused treatment for his wounds at the scene. He had wounds on his arm and back. "(The wounds) weren't life-threatening," Athens Police Lt. Bill Gurley said. "They were puncture wounds."
Following the incident, police were called to the auto shop. Mrs. Shields, who had left, then returned a short time later. Gurley said she began screaming at Mr. Shields and began moving toward him, leading the officer to arrest her.
Email jlarson@athensreview.com
---
Alienating mother pushes 10 year-old boy to kill father in Austin
In one of the most shocking murders in recent history, a 10-year-old boy caught in his mother's vicious alienation campaign shot his father in the back after his father came to pick him up as part of his post-divorce shared custody arrangement.
Judy Jones, a long time friend of the victim, Dr. Rick Lohstroh, an emergency physician at the University of Texas, has set up a website in his memory. According to Jones:
"[Rick was] a very loving and devoted father. He was a compassionate man who devoted his life to saving the lives of others....he had been through a very contentious divorce with his ex-wife, Deborah Geisler, who had made allegations of physical and sexual abuse. Those abuse allegations had been proven false by several police departments, CPS, and a voluntary lie detector test taken by Dr. Lohstroh.
"On August 27, 2004...Dr. Lohstroh arrived at the home and his 10 year old son came out of the house with a backpack and got in the back seat of his father's SUV. The boy pulled a .40 caliber hand gun from his backpack and shot Dr. Lohstroh in the back through the driver's seat. The boy reportedly went back to the house to tell his mother that he "couldn't hear." Upon hearing this complaint Deborah sent the child with the gun still in hand back out to his father's car. The boy emptied the rest of the rounds in the gun, then came back inside and handed the gun to Deborah.
"Although Deborah is a registered nurse she did not attempt to render aid to her son's father as he sat dying in his SUV in their front yard. It is believed by many that Deborah's alienating behavior and manipulation was a planned attack that led to the death of Dr. Rick Lohstroh.
"Deborah's own mother and brother testified against her in court, saying that Deborah was a manipulative liar. On many occasions Deborah was issued citations and jailed for domestic violence. Deborah's endless harassment of Dr. Lohstroh was so overwhelming to the children's teachers that the principal of the school had to step in and ask that Deborah not make any more remarks about the children's father."
Jones and Dr. Reena Sommer, Ph.D., who testified in the Lohstroh case, joined Glenn on His Side with Glenn Sacks on October 31, 2004.
To learn more about the Lohstroh case, Parental Alienation Syndrome and false allegations of domestic violence and sexual abuse, see:
• The website devoted to the memory of Dr. Rick Lohstroh and increasing awareness of PAS — www.HelpStopPAS.com
• Dr. Reena Sommer, Ph.D on Parental Alienation Syndrome.
• A brief explanation of PAS by Dr. Richard Gardner
• Documents from www.HelpStopPAS.com related to the Lohstroh Case, including:
• Deborah arrested for spousal abuse and threatening Rick's life.
Deborah made false allegations that Rick sexually abused his children. This is the first police investigation where they cleared him of these charges due to the fact that Deborah is "less than credible" and too many contradictions in her fabricated story. Her own mother also stated that Deborah was lying about the allegations. Testimony from the investigating Webster police officer demonstrates Deborah's inconsistencies.
• After Webster PD closes case, Deborah then tries again in another city, Friendswood, TX. Court testimony from the Friendswood police detective again demonstrates Deborah's lack of credibility, and again the case is closed due to "contradictions in statements given."
• Rick voluntarily took lie-detector examination to dispute the false allegations.
• Deborah being caught in a lie during testimony in open court
• Court transcript of audiotaped phone conversation between Deborah and Rick as she tells the children lies about their father.
• Deborah's own mother answers questions about her interactions with her daughter, Rick, and the kids, stating that Rick was a "good, loving father and his children certainly loved him."
---
Girlfriend accused of severing man's penis in Harris County
Abstracted in part from articles in Click2Houston
October 29, 2004, Houston (AP) — A Harris County woman cut off her boyfriend's penis with a kitchen knife while he was sleeping. Delmy Margoth Ruiz, age 45, said she attacked her ex-boyfriend, Rene Aramando Nunez, 33, because he had been unfaithful and had physically abused her.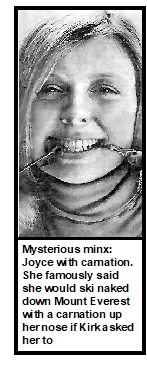 Eighty percent of his penis was severed, detectives said. The severed organ was not found after the attack Thursday morning at the woman's home.
Detectives said Nunez was on probation for assaulting the woman last year and found a court order prohibiting him from going near her. He was not abusing her when the attack occurred, said sheriff's Lt. Ruben Diaz.
Despite the court order, the woman invited him to her home Thursday, Lt. Diaz said. Mr. Nunez works a night shift, and after he arrived, went to bed.
Later in the morning, Rene Nunez was awakened by a sharp pain. "He sees the bed full of blood, he immediately looks down and knows what's going on," Lt. Diaz said. "She's standing in the room. She's still there, staring at him."
Delmy Ruiz's sister and 22-year-old daughter heard Nunez's screams and drove him to a hospital. Ms. Ruiz refused to help them, Lt. Diaz said.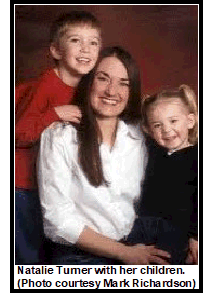 Severed penis victim testifies in ex-girlfriend's trial in Houston
July 20, 2005 — Rene Aramando Nunez, now 34, took the stand to explain to jurors how his longtime girlfriend, Ms. Delmy Ruiz, 49, mutilated him.
Ms. Ruiz, a Salvadoran immigrant, was charged with aggravated assault with a deadly weapon after she cut off 80 percent of Nunez's penis with a kitchen knife on October 29, 2004, as he slept at a northeast Houston home he co-owned with Ms. Ruiz.
Mr. Nunez testified that he went to the house after work to deliver papers to transfer his stake in the house to Ms. Ruiz. He said he fell asleep on her bed while she was making coffee. He testified that he awoke to a burning sensation in his crotch and then passed out. When he came to later in the hospital, he learned his penis had been severed.
Mr. Nunez, the prosecution's second witness, told the jury through a court translator that he was not awake when his penis was cut off. He said he and Ms. Ruiz lived together in a house they co-owned until she accused him of assault in 2003 after living together in the United States for about four years.
Nunez denied raping Ms. Ruiz or ever abusing her. Nunez admitted that he pled guilty to assaulting Ruiz and was placed under a restraining order, but said he had only grabbed her arm to protect himself after she threw a telephone at him. He said he never hit her.
Nunez testified that he went to the house after work on October 28, 2004, to deliver papers to transfer his stake in the house to Ms. Ruiz. He said he fell asleep on her bed while she was making coffee. He testified that he awoke to a burning sensation in his crotch and then passed out. When he came to later in the hospital, he learned his penis had been severed.
Under cross-examination, Ms. Ruiz's attorney accused Mr. Nunez of raping his client that morning. Nunez denied it and said he had never been violent with Ms. Ruiz in the four years they had known each other.
Ms. Ruiz's sister took the stand Wednesday afternoon. She testified that she heard Nunez crying that morning and found him doubled-up on the bed with a bloody towel covering his groin.
The couple had lived together in the United States for about four years, but were not believed to be legally married. Detectives said Ms. Ruiz was still married to another man in her homeland of El Salvador as of November 2004.
In closing arguments, the assistant district attorney told jurors that the attack was the result of a jealous rage because Ms. Ruiz suspected Nunez was cheating on her.
"I think she's a vengeful person. I think anybody who would mutilate somebody like that is," prosecutor Mike Trent said.
Ms. Ruiz took the stand Thursday. The Salvadoran immigrant became emotional as she testified that she cut off Nunez's penis in self-defense. She told jurors through an interpreter that he tied her up with pantyhose and raped her, and was about to force her to perform oral sex when she grabbed a knife from the bed table and severed his organ. [EJF note: If she was tied up how could she grab a knife?]
Ruiz testified that she endured months of abuse from Nunez, and claimed he regularly beat her, threatened her and that he killed her small dog and a cat to terrorize her.
Under cross-examination, prosecutors went after inconsistencies in her story. They pointed out that she did not tell police she had been raped, but offered another motive. She told them that Nunez had given her a sexually transmitted disease.
Harris County Sheriff's Deputy Joe Leal spoke with her the day of the attack. "She was upset because she contracted a genital disease," he said. "What was her response to that," Local 2's Phil Archer asked. "She just cut it off and threw it outside on the porch," Deputy Leal said. "I don't know (what happened to it). The dog must have took it or something. She said that a dog took it."
Neither the severed penis nor the knife used in the attack was ever found.
Verdict reached in severed penis trial
Delmy Margoth Ruiz Faces Up To 20 Years In Prison
July 22, 2005 —Jurors found Delmy Margoth Ruiz guilty of aggravated assault Friday after she severed her ex-boyfriend's penis. The panel got the case at about 11 AM and reached a verdict by 2:30 PM.
Nunez has had two skin grafts and faces more reconstructive surgery to replace his penis. After the verdict, he told Local 2 that he was ready to move on with his life, despite still having pain from his injury.
---
False allegations destroy man in Corpus Christi by Stan Rains
July 29, 2005 —My name is Stan Rains, I am now homeless as a result of false allegations used against me in the course of a divorce and custody battle.My child and I have survived nine formal sex abuse allegations against me. My child was molested by my ex's nephew at the age of 2. He was convicted of that and three other molestations. My ex continued to place my child alone with the convicted molester (no jail time). We had numerous intense arguments over this. She divorced me six months later as a result of this dispute and moved into the molester's home. That is when the first allegations began. My ex had the molester's mother take my child to a psychologist for sex abuse evaluation without telling about her own son's conviction. My ex went to child protective services claiming I had molested my child, again without telling of the conviction for violent molestation of my child by her own nephew. My child was taken to a hospital for a calposcope (a camera inserted into her vagina) claiming only I could have harmed my child and not telling about the prior conviction of the nephew. My ex also claimed I had been violent when in reality it was my ex who had a history of violence even before we met.
During the divorce my ex testified that the molestation of our daughter and three other little girls, all under 7, was "humourous" and "appropriate." My ex also testified that her own mother had been the primary abuser and molester of my ex and her siblings as children.
I was completely exonerated on all allegations. My ex and her attorneys have even admitted to making false allegations. My ex admitted to multiple felonies and innumerable misdemeanors during the divorce and myriads more in the next eight false allegations. My ex was still given custody. The courts ordered my ex to never expose my child to her convicted molester again. She continued anyway and the court even ruled that it would refuse to hold her in contempt for these felony acts. It was also ordered that my daughter was never to left alone with her lesbian, pedophile, maternal grandmother. My ex would leave her for weeks with that pedophile. I took the issue all the way to the Texas Supreme Court and was refused a ruling on the egregious endangerment of my child and violations of court orders that went unpunished.
In the latest false allegation, the judge, Henry Schuble, stated in open court, on the record, about what he and his predecessor, Judge Rose Vela had done. "What has happened to Mr. Rains in this court is as un-Constitutional as all Hell. But, since I am not an Activist Judge, I am not going to do anything about it." He went on to even greater abuses of me, my child, and my attorney. My case is Nueces County, Texas, Case #97-2091E. The record of this case is 4 1/2 feet thick. The Honorable Ron Paul's office has been aware of this case since 1995.
My ex and even her attorneys have admitted on the record and in open court to having knowingly made false and unfounded allegations against me in custody and property matters on occasions so numerous as to be beyond ridiculous and into the unbelievably bizarre.
Some of the latest abuses are documented on a web site maintained by my former attorney, Mr. David Sibley.
What I have mentioned above is less than 1% of the public record on what has been done to destroy me as a father and, of course, to destroy my child. I have been falsely arrested, I have transcripts of police perjury, guardian ad litems testifying to having falsified major reports of witness interviews that were never done and submitting billings to the court under oath then later admitting under oath that the reports and bills were false after that was proven in court. A court-appointed psychologist testified his recommendations to maintain maternal custody were solely based on politics. None of them were sanctioned and I was forced to pay for their frauds on the court as well as pay the bill of an attorney who admitted the bill was for actions based on knowingly unfounded allegations.
The last ten years has cost me an emotional price I may never recover from but I am already nearly 60 and only about 20 more years left. The financial expense has been over seven figures and three businesses. But the greatest cost will be the next 70 to 80 years of my child's expected life span, she is now 13. Judges and attorneys openly admit the laws (VAWA) and the "system" (Bar and Judiciary) are extremely biased against men. The bias is really against our children and our countries future, not against men.
---
Former nurse pleads guilty in 10 deaths including third husband's grandfather in Fort Worth by Angela K. Brown
October 3, 2006 (AP) — A former hospital nurse pled no contest Tuesday in Fort Worth to killing 10 patients nearly six years ago by injecting them with a drug used to temporarily halt breathing.
Vickie Dawn Jackson, 40, will be sentenced to life in prison, the same sentence she faced if she had been convicted by a jury in San Angelo. Authorities have not offered a motive for the slayings.
Defense attorney Bruce Martin said Jackson decided to enter the plea because her adult daughter was on the state's witness list.
Jackson was accused of killing the patients, including her third husband's grandfather, by injecting them with a drug used to stop breathing to allow insertion of a breathing tube.
Prosecutor said the deaths occurred during her night shifts at Nocona General Hospital in 2000 and 2001. More than 20 vials of the drug were missing and a syringe with traces of the drug was found in the nurse's garbage, they said.
Prosecutors were surprised by the plea, which came less than a week before Jackson's trial was scheduled to begin.
---
Ex-wife stalks man through identity theft
Abstracted from article in the New York Times by John Leland
November 13, 2006 — In the five years since his divorce, Eric Wagenhauser had moved on with his life. He had remarried and was sharing custody of the three children from his first marriage. Then, last year, Mr. Wagenhauser discovered a new wrinkle on American divorce: his former wife had used the children's Social Security numbers to apply for nine credit cards in their names. She obtained two.
Mr. Wagenhauser's ordeal over the next year, which involved police departments in two Texas counties, banks, credit bureaus and the Social Security Administration, is familiar to many identity theft victims — the crime often begins at home.
Mr. Wagenhauser's former wife, Ivy Ash, began applying for credit cards in the children's names soon after the divorce. She ran up about $200 in unpaid bills, he said, which grew to about $1,000 with late fees and interest penalties. She pled guilty to two counts of fraudulent use of a credit card this year and is now in a Texas prison.
But the effect of the thefts is still being felt in the Wagenhauser household. "This has been a financial strain, and to be quite honest, you can hear my wife and I bickering right now over this," said Mr. Wagenhauser, a Houston construction worker.
"We've had to go into marriage counseling ourselves because this has been so stressful on our own marriage, just dealing with it, the fighting, the arguments.
It has almost reached the point where my wife and I have gotten a divorce over all the stress related to having to fight the crime. It stretches out over so many things. That's what makes it so devastating and insidious."
The fraud went on for five years before Mr. Wagenhauser became aware of what was happening. By then, the mother's actions had created credit histories for two of the under-age children, which Mr. Wagenhauser worries will cause them future trouble.
"When my kids turn 18 and go to college, they're not going to be able to buy a car or get a student loan because they've got bad credit," Mr. Wagenhauser said. "No one's going to rent them an apartment. They're going to be turned down for jobs because there's so many companies that run credit histories."
"They're kids," he added. "They don't have any idea what's going on. All the sudden they're adults, and they're left holding the baggage."
After their mother went to prison, Mr. Wagenhauser's children moved in with him. He and his new wife, Tracey, have not decided how they will explain the crime, or the punishment, to their youngest children, who are 10 and 8.
"It's definitely estranged me from my oldest daughter," who is 15, Mr. Wagenhauser said. "My oldest daughter, who is old enough to understand, has been told that I am the one who put her mother in jail. She's not accepting that her mother is the one who did this to her and to herself."
---
Kerrville woman arrested in murder-for-hire plot
November 23, 2006 — Peggy Sue Hesskew, 44, was arrested in Kerrville, Texas, after she made a down payment to a hit man (actually an undercover police officer) for a contract on her ex-husband.
She made the contract even though the Kerrville Daily Times had reported the day before that police were seeking a woman who had asked questions around town in search of a hit man. "You don't get the paper?" the magistrate asked after her arrest. "I was out of town," she replied.
---
Houston woman accused of stabbing boyfriend
August 6, 2008 — Police are investigating a stabbing case between a couple that happened yesterday afternoon on Burkett near Winbern on Houston's south side. Officers say a woman stabbed her boyfriend during a domestic disturbance.
The man was taken to Ben Taub Hospital in critical condition. The woman was taken into custody.
---
Corpus Christi woman accused of stabbing boyfriend on Christmas Day 2008
Man bled to death in garage after being stabbed in chest
December 25, 2008 — A Corpus Christi woman accused of fatally stabbing her boyfriend on Christmas Day has been charged with murder according to court records.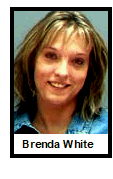 Rhonda Lindial, also known as Rhonda Hutchens, is accused of killing 41-year-old Richard Reeves, who was found dead December 25, 2008, inside a garage in the 400 block of Glenmore Street. Police said he bled to death after being stabbed at least once in the chest.
Police have said Lindial, 40, and Reeves were the only two in the garage at the time of the stabbing. Police said Lindial told officers she had an argument with Reeves about whether he was seeing someone else.
Rhonda Lindial was indicted by a grand jury March 19, 2008, in the death of 41-year-old Richard Reeves.
Ms. Lindial was re-indicted April 9, 2008, on a forgery charge according to court records.
She remained in the Nueces County Jail on bonds totaling $270,000.
---
Paris woman who shoots boyfriend five times given just three years in prison
Abstracted from story in The Paris News
June 4, 2009 — A Paris woman who admitted shooting her estranged live-in boyfriend five times was given three years in prison by 62 nd District Judge Scott McDowell.
Cherrie Elaine Tingen, 47, pled guilty to aggravated assault with a deadly weapon stemming from a June 2007 incident. She told the judge she shot Rickey Cassel, 50, during a night of drinking at a home where Mr. Cassel was staying in west Paris.
Both Paris Police Sgt. Tim Moree and Rickey Cassel testified he was shot once in the head and four times in the back before he walked to a nearby apartment and knocked on the door after 3 AM. Sgt. Moree said Ms. Tingen appeared to be intoxicated when he spoke with her at the scene.
Mr. Cassel was eventually taken to Parkland Hospital in Dallas by helicopter where he underwent neurosurgery to remove a .38 caliber bullet from his head. Cassel said he still has three bullets in his torso and will soon have shoulder surgery due to the shooting. He said he was in the hospital more than a month and underwent reconstructive surgery to his forehead.
Mr. Cassel testified Cherrie Tingen frequently physically abused him before the shooting, including stabbing him with a knife, and striking him in the head with a hammer some six months prior to the shooting. Cassel admitted filing an affidavit of non-prosecution asking the charges be dropped in the hammer incident.
Both the defendant and the victim admitted they reconciled after the shooting and lived together for more than six months in 2008. Ms. Tingen said their relationship spanned more than six years.
Ms. Tingen told the judge she suffers from bipolar disorder and depression and is a recovering crack cocaine addict, which she said she often smoked with Cassel when they were together.
Ms. Tingen testified she was a victim of frequent abuse from Cassel, both verbal and physical, but apparently he wasn't hitting her over the head with a hammer or shooting her with a .38. Despite such clear evidence, Dr. Claire Haslam, domestic violence "expert," told the judge that Ms. Tingen suffers from battered woman syndrome. One wonders how Dr. Haslam would testify on behalf of Lizzie Borden?
Defense attorney Ben Massar asked the judge to give Ms. Tingen probation, but McDowell said: "Crimes like this of such a violent nature demand more than probation." The range of punishment was two to 20 years in prison. Tingen must serve two years before parole eligibility and has five months credit from time served in Lamar County Jail.
Assistant Lamar County and District Attorneys Jill Drake and Greg Barber prosecuted the case.
---
Dallas man sends thank you after five-year abuse ordeal that left him in a fog
Received July 23, 2009 — I wanted to send a thank you to each of the organizations that provided such valuable information on DV and resources for men to escape from a violent relationship partner.
Thank you!
As I write this letter it is almost five years to the day since I met my ex-girlfriend. I was not sure if I would survive the last year of our relationship or would end up in the penitentiary on another false charge. I reviewed all our emails and correspondence and found the date where she went from apologizing for her violent outbursts and begging for one more chance in the relationship, to transferring the blame to me and becoming the "victim."
I guess I was extremely lucky the first three times I called 911 to have the police come to our home to restore the peace when she was out of control or physically abusive. Of course the police found that no one was injured and no formal report was filed to document the incident. When I was released from jail this past March, after being arrested for domestic violence/ assault causing bodily injury, I began asking some serious questions starting with myself then friends and relatives. I found that for the past two years of the relationship she was claiming she was abused on a regular basis by me,. She would tell this to our mutual friends adding "please don't say anything to him, that would just make him angry."
In preparing for my defense I was informed that these days the police have onboard computers and make "field notes" on each call even if no report is filed. These are all public records and are most valuable at showing who actually made the call, how the call was dispatched, e.g., fight, argument, disturbance, and what statements may have been made by each party. She had told me on one occurrence after I called 911 for assistance that she told the police we just were having an argument about where we were planning to move. The field notes stated that she claimed I had choked her and pushed her down!
This last incident she punched me in the face several times while at the local bar and grill. Plenty of witnesses were around, including the owner of the establishment. She was obviously drunk after the five beers she had already had when I arrived. Embarrassed in public again, and a bit confused after the surprise attack, I left and went home. Two hours later (and more beers) she arrived at the double-bolted front door. I requested that she stay at her mothers, less than a mile away, she became enraged and beating on the door. I told her that I had had enough and if she did not leave I would have no other choice than to call the police. She stated that if I called the police she would lie to them saying I blacked her eye. At that point I was never going to open the door since there would be no witnesses to what really happened. She threatened to kick in the glass patio door and started to walk that way. With cell phone already in hand, I made my last 911 call in this lifetime.
She was gone when the police arrived at our home. Right away things did not feel right. I was asked questions, but quickly interrupted with a different question, never getting to complete a statement. One question that seems genuine was "what do you think made her mad?" I told them I did not know and that she "just went off on me and started swinging." She was interviewed back at the local bar and claimed that I beat her on a regular basis, about every four months. Meanwhile the officers at our home looked me over for scratches and abrasions verbally stating I had scratches down the left side of my nose. Pictures were taken of my arms and hands only. I was arrested in my living room [without a warrant]. She was given "victim pamphlets," officer and report number information, allowed to make a written statement of fact at the scene, and allowed to drive off intoxicated (with a prior DUI on her record).
The Probable Cause Affidavit that was sworn, notarized and delivered to the magistrate read the following and more: "he had a moderate smell of alcohol coming from him, his clothes were messy, he claims that all women are crazy."
The next 45 days while I was sweating the outcome of the charges filed against me; she threatened to ruin my credit, claim common-law marriage and take all of the furnishings, and refused to sign me off the lease.
Meanwhile due to ethics compliance in my industry I had to notify each of my clients of the arrest. I lost 80% of my business and $4,000 in legal fees.
I was finally able to find myself an apartment (criminal arrest record now showing up on background checks) and along with my best friend and four helpers, and three hours where I knew she would be gone, moved all of my stuff out once and for all. I left no forwarding address and have told no one where I now live. I heard she had a new boyfriend three days after I left.
She still text messages me and calls leaving voice mails until early hours of the morning asking if I "still think about us." Actually I do still think about us. I think of five years of excuses, apologies, promises to change, false accusations and allegations. I think of how much it cost me and what it could have ultimately cost me had I not asked a few hard questions of mutual friends.
I thank God for your organization and others that gave me some sort of road map to help navigate through the dense fog of the domestic violence industry and the abuse of those laws against innocent men.
---
In Sachse former UT-Dallas criminology professor kills her son and herself while father waits outside with police
Abstracted from DallasNews.com and other sources
October 21, 2011 —Police say a mother in Sachse, a suburb of Dallas, shot her young son then killed herself as police waited outside with her estranged husband, who was there to pick up the child.
Less than an hour before the shooting, a jury granted Rodney McCall, 42, of Wylie, sole custody of Eryk Hayslett-McCall and terminated the parental rights of 43-year-old Karen Hayslett-McCall. After the hearing, Rodney McCall, a former Wylie schoolteacher, called Sachse police and asked them to meet him at the house.
According to a police statement, while officers were outside they heard three shots from inside the house just before 11 AM. They forcibly entered and found Karen Hayslett-McCall and 7-year-old Eryk dead. Police said it appears Ms. Hayslett-McCall, who was formerly a criminology professor at the University of Texas-Dallas, shot the boy then killed herself.
---
Husband of Pelican Bay woman found buried in the front yard after three years
Abstracted from stories in the Star Telegram and CBS News
May 22, 2010 —Neola Robinson, 59, found her husband, Ervin "Shorty" Robinson, age 57, at an Azle bar where she told a friend of his that Shorty had better not come home or "he would be missing body parts," according to a 2010 search warrant affidavit.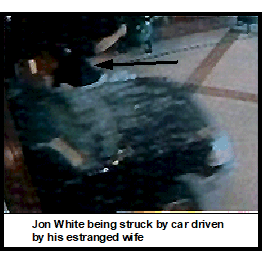 That evening, Pelican Bay police were dispatched to a domestic disturbance at the Robinson home. Neola Robinson had locked her husband out.
After officers left, Neola Robinson went looking for Shorty again at bars, stopping at the Honky Tonk Woman in Azle, where she found another of her husband's friends and said she was going to kill him.
After Shorty Robinson's employer reported him missing on June 16, 2010, Neola Robinson told investigators that her husband left with another woman and moved to Ontario, California. Authorities found no trace of him there.
In 2010 investigators who searched the couple's property in the 1500 block of Partridge Court reported a spot in the yard where the dirt had been disturbed. But Neola Robinson told them that she had buried a dog there. Investigators found evidence that she had owned a dog, and the grave didn't appear large enough for a person, they reported.
During the summer of 2010, Neola Robinson used an ATM debit card to draw money from Shorty Robinson's personal checking account. Two checks with his signature were also cashed during that time, according to an affidavit in the case.
In August 2010 authorities searched the house and found a large bloodstain in the bathroom. They also noted that the residence was much cleaner than when officers responded to a domestic dispute call the previous May.
But then the case went cold. And for three years, Neola Robinson stuck to her story that her husband had left her.
The case was reopened June 6, 2013, when Pelican Bay Police Chief James Frawley contacted Texas Rangers for help. Ranger Clair Barnes interviewed witnesses again and reviewed evidence gathered in 2010.
Rangers interviewed Neola Robinson again at a Texas Department of Public Safety office in Hurst during the weekend of July 13-14, 2013.
During this interview, Neola Robinson said she fought with her husband on the night of May 31, 2010, and sprayed a chemical in his eyes. At some point, she grabbed a knife, cut his hand, and ran to her bedroom and locked the door, she said.
He sat down in a living room chair, and she found him dead the next morning. However, a boyfriend told Rangers that Neola Robinson had confided in him that she cut her husband's throat while he slept in their bed in the master bedroom, according to the affidavit. However, an autopsy found that the cause of death was strangulation, prosecutors said.
She told investigators that she left the body in the chair until that night when she placed it on an air mattress and dragged it to a hole that had been dug to correct a waterline problem in the front yard, the affidavit stated. Days after the killing, her boyfriend told Rangers, he helped Neola Robinson move a mattress and bedsprings to the curb for garbage pickup. Her boyfriend was not charged in the case.
After her interviews with the Rangers, Neola Robinson agreed to return home to show officers where her husband was buried.
She led officers to the northeast side of the corner lot, pointed and said, "I put him right here," according to the affidavit.
While searching the single-wide mobile home, Rangers found a calendar with writing on it, "words to the [e]ffect 'Neola Robinson was tired of this issue being brought up and she did not want the children of Ervin Robinson to have anything she owned'," they reported.
Shorty Robinson had been married eight times before. He and Neola were married for three years when trouble began in 2010, relatives say.
Neola Robinson was arrested on July 13, 2013, and her husband's remains were exhumed two days later from the yard of their mobile home in Pelican Bay, a lakefront community on Eagle Mountain Lake about 20 miles northwest of Fort Worth.
Just hours before jury selection was to begin in her murder trial, Neola Robinson reached a plea agreement with prosecutors in state District Judge Robb Catalano's court. As part of the plea agreement, prosecutors dismissed a charge of tampering with evidence.
She admitted that she killed 57-year-old Ervin "Shorty" Robinson on May 31, 2010. His body was exhumed on July 15, 2013, buried at a depth of just 15 inches.
She was sentenced to 18 years in prison on September 15, 2014. Neola Robinson must serve half of her sentence before she is eligible for parole, court officials said.
---
Breast cancer oncologist accused of poisoning her lover at Houston cancer center
Abstracted from article in Houston Chronicle
June 10, 2013 — Dr. George Blumenschein liked his coffee black. So when it was sweet, he asked his lady friend, Dr. Ana Maria Gonzalez-Angulo for another cup. She urged him to drink up anyway.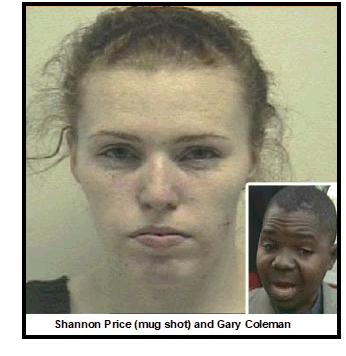 The coffee tasted sweet because it was laced with a sweet-tasting toxic chemical, ethylene glycol, used in antifreeze and medical research according to a criminal complaint filed with the Harris County District Attorney's Office. The complaint referred to the chemical as "a deadly weapon."
Dr. Ana Maria Gonzalez-Angulo, a breast cancer oncologist at the University of Texas M.D. Anderson Cancer Center, was charged with aggravated assault against Dr. George Blumenschein, a specialist in lung and head and neck cancers at the institution.
Ana Maria Gonzalez-Angulo was booked May 30 and released on $50,000 bail. According to court documents, she was ordered to surrender her passport and not to go within 200 feet of Blumenschein's residence or place of employment.
The night in question occurred January 27, 2013, at Dr. Gonzalez-Angulo's residence in the city of Southside Place, near West University Place. The pair were in "a casual sexual relationship," according to the complaint filed May 29, when she gave Dr. Blumenschein not just one cup of poisoned coffee, but two. The charges against her state that when Dr. Blumenschein complained his coffee tasted sweet, she told him she'd added Splenda and instructed him to finish it, after which she made him another cup. Blumenschein said both tasted sweet.
Within four hours, he began experiencing slurred speech, poor balance and loss of fine motor skills.
Sixteen hours later, he was taken to an emergency center, where he was found to have central nervous system depression, cardiopulmonary complications and renal failure. He subsequently had to undergo dialysis.
A 24-hour urine test found crystals consistent with ethylene glycol poisoning, according to the complaint. It also said a county toxicologist concurred with the assessment, noting that by the time Dr. Blumenschein was assessed any ethylene glycol itself would not be present because it would have been metabolized.
A toxicology report by a third expert indicated that Dr. Blumenschein's acute severe metabolic acidosis "more likely than not" was due to ethylene glycol poisoning.
The complaint said Blumenschein suffered a protracted loss of use of his kidneys and is still under a doctor's care because of the injury. M.D. Anderson officials would not say whether he is back at work.
Ethylene glycol, commonly used as antifreeze in vehicles, is also a solvent and starting material for the synthesis of more complex molecules, is present in all M.D. Anderson laboratories, a cancer center research administrator states in the complaint. As a result, Dr. Ana Maria Gonzalez-Angulo had access to the substance, according to investigators.
Dr. Gonzalez-Angulo began medical school in Colombia and finished at the University of Texas Houston medical school. She joined the M.D. Anderson Cancer Center in 2003. Hospital officials declined comment except to say Dr. Gonzalez-Angulo is on paid administrative leave.
Cancer doctor in Houston get 10 years for poisoning her lover
Abstracted from story by Brian Rogers, Houston Chronicle
September 29, 2014 —It started with anonymous letters, phantom attackers, and veiled threats about hitmen from Colombia and ended with a piping hot cup of coffee full of sweet-tasting poison.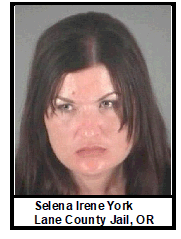 The ploy Dr. Ana Maria Gonzalez-Angula began against her paramour at MD Anderson Cancer Center was set in motion months before she poisoned him in January 2013, a scheme Harris County prosecutors outlined to jurors who sent the breast-cancer oncologist to prison for 10 years.
Ultimately jurors convicted Ana Maria Gonzalez-Angula of assaulting George Blumenschein, M.D., the man she was having an affair with behind his girlfriend's back.
"A big thing in this case is the premeditation, when you look at the whole picture," Assistant Harris County District Attorney Nathan Hennigan said after the sentencing. "It was clear that this was planned and it wasn't just a one-off decision."
Jurors deliberated about three and a half hours before deciding to send Dr. Gonzalez-Angula to prison, about the same amount of time they needed to convict her.
Dressed in the same gray suit she wore when she was convicted, the 43-year-old doctor hung her head, hugged her attorney, and was escorted by a bailiff out of the courtroom.
Defense attorneys pleaded with jurors to consider probation, saying she deserved mercy for spending her life healing others.
Prosecutors, pointing to Dr. Blumenschein, wanted a 30-year-sentence, saying the damage done to his kidneys is expected to shorten his life. After the decision, the 50-year-old doctor left the courtroom without speaking to reporters.
The decision was tough, said jury foreman Rob Rollins, because Dr. Gonzalez-Angulo had done good work as a top cancer researcher.
"Not only was she very accomplished, but by all accounts she was very special to her patients," Rollins said. But, the 46-year-old electrical engineer said, she may be sociopathic.
"She lied to everyone and manipulated everyone," he said.
An extensive timeline
For almost a month, the real-life hospital soap opera replete with cloak-and-dagger incidents, secretly recorded phone calls and a doctor with a "fatal attraction" for her research partner played out in the courtroom.
In calling almost two dozen witnesses, prosecutors detailed an extensive timeline of the events beginning six months before George Blumenschein was poisoned with ethylene glycol, the toxic sweet-tasting chemical in antifreeze on January 27, 2013.
That morning Dr. Blumenschein went to Ana Maria Gonzalez-Angulo's home before work. The two had sex, shared a shot of vodka, and she made him a travel mug of "special Colombian coffee."
He testified he could not finish it because it was "sickeningly sweet."
Hours later, as the two worked at the world-famous cancer hospital, Dr. Blumenschein said he felt tipsy and called his long-time girlfriend, Evette Toney. He told her he did not feel well. He also said he wanted her to know his condition, "in case something happens."
Dr. Blumenschein survived the poisoning after undergoing emergency dialysis. Weeks later, he told his girlfriend Evette Toney about the affair and his suspicions. The two reconciled, then began secretly tape recording phone calls with Ana Gonzalez-Angulo. They did not tell police, they said, because they did not want an investigator to tip Gonzalez-Angulo. On one of the recordings played for the jury, Dr. Gonzalez-Angulo can be heard saying she did not have Dr. Blumenschien followed, she was just having him watched.
A private investigator hired by the couple testified he found a "bug shadow" indicating that a GPS tracker had been planted on Ms. Toney's car, but was gone by the time he checked.
To prosecutors, it all pointed to one conclusion: Ana Maria Gonzalez-Angulo was trying to either kill Dr. Blumenschien or save him at the last minute to secure his affection. Either way, prosecutors said, she wanted to frame Evette Toney
George Blumenschein had been suspicious of his mistress because months earlier an anonymous letter cryptically referring to his affair had been delivered to the home he shared with Ms. Toney. Jurors did not see that letter because it disappeared from Dr. Blumenschein's briefcase, from his office, the day he was poisoned.
The letter, in which Gonzalez-Angulo's name was misspelled as Anna, matched a letter to officials at MD Anderson Cancer Center reporting a possible conflict of interest because of Dr. Blumenschien's relationship with Evette Toney.
Both letters, prosecutors said during trial, were sent by Ana Gonzalez-Angulo in a bid to break up the couple.
Prosecutors said she had decided she wanted to have a child with Dr. Blumenschein, who was trying to have a child with Evette Toney.
Dr. Blumenschein kept his suspicions to himself. He said he feared Ana Gonzalez-Angulo after she told him she had paid hit men in her native country of Colombia to kill criminals who had assaulted her family.
Others who heard Dr. Gonzalez-Angulo's assertions testified they put little stock in it, because she was well-known among peers for having a penchant for drama.
George Blumenschien grew more fearful in December 2012 after Gonzalez-Angulo said she had been beaten up by a couple who lured her out of her townhouse.
She said the attackers told her she would never have Dr. Blumenschein's child as they stomped on her face and kicked her in the abdomen.
She also told Dr. Blumenschien she was not going to call police and instead would bring bodyguards from Colombia. The physician said his mistress did not have any bruises until days later, when he made her report the alleged beating to police. No one was arrested.
'Throwing his hands up as he explained the complicated web of allegations, the prosecutor said Gonzalez-Angulo may have beat herself up. "It's crazy," he told jurors. "Everything about this case is nuts."
In her defense Dr. Gonzalez-Angulo's attorneys told the jury It was all circumstantial evidence. But prosecutors said jurors obviously felt enough evidence existed to put her in prison for 10 years.
"When you paint the entire picture for the jury, sometimes circumstantial cases can be even more compelling," the prosecution said. "Because they tell you not only what happened, but how it happened, why it happened."
---
University of Houston research professor killed by woman with stiletto heel of her shoe
Abstracted from CNN Justice and Houston Chronicle
June 12, 2013 (CNN) — It may have been a vicious murder or the unintentional result of a lover's quarrel. Either way, the death of a Texas college professor stands out for the weapon the killer allegedly used: one of her own stilettos.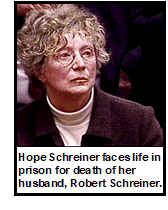 Ana Lilia Trujillo, 44, (Hispanic female, DOB: 2-25-69), is charged with murder in the 338 th State District Court. for striking Alf Stefan Andersson, 59, "with a deadly weapon, namely a shoe," Houston police say in the official complaint against her.
Andersson, a research professor in women's health issues from the University of Houston, had 10 puncture wounds on his head — some as deep as an inch and a half — and 15 to 20 puncture wounds along his face, arms, and neck, prosecutors say.
On the night of June 9 th Ms. Trujillo and Dr. Andersson drank tequila at Bodega's Taco Shop where he reportedly got angry when another man offered to buy her a drink. Apparently they then went to his 18t h -floor condominium at 1701 Hermann #18B in the Museum District around 2 AM. She told police that he got angry again over her plans to visit her daughter from a previous relationship.
Around 4 AM Ms. Trujillo called 911, led officers to the body and told them Andersson "was attacking her and grabbed her hair and neck," according to a DA spokeswoman. But officers observed no injuries on Ms. Trujillo.
Andersson, however, suffered "at least 10 very serious puncture wounds to the back of the skull, and to the head and neck," all inflicted by a stiletto. Investigators are trying to determine if Ms. Trujillo stomped Andersson with the shoe or held it and struck him as she claims.
When police arrived at Andersson's apartment Ms. Trujillo, who had recently worked as a massage therapist and local TV host on community access shows under the name Ana Fox, answered the door with blood on her clothes and hands; Andersson was lying in the hallway face up, with a stiletto by his head according to court records.
Ms. Trujillo had recently moved in with Andersson, and she told investigators that he grabbed her, and a struggle followed.
Ms. Trujillo has said in the past that "if anybody ever messed with her," she'd get them with her shoe — "a big stiletto heel," according to Jim Carroll, former manager of a motel where she lived prior to shacking up with Dr. Andersson.
On April 8, 2014, a Houston jury convicted Ana Trujillo of murder for fatally stabbing Dr. Andersson. The murder weapon was found to be the 5 1/2 inch stiletto heel of her shoe, hitting him at least 25 time in the face with it. The jury then sentenced her to life in prison and she must serve at least 30 years before becoming eligible for parole. Now 45 she will be at least 75 before possibly leaving prison.
---
Rice mother shoots her three sons, her husband, then herself
Abstracted from story by Nomaan Merchant, 5NBCDFW.com
September 24, 2013 — A mother fatally shot her husband and three sons in their North Texas home before killing herself with a single shot to the head, according to the Navarro County Sheriff.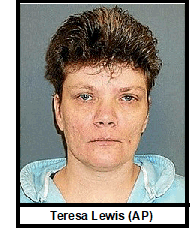 Investigators were still trying to determine why 33-year-old Guadalupe Ronquillo-Ovalle killed her family late Thursday or early Friday in Rice, 40 miles southeast of Dallas.
Navarro County Sheriff Elmer Tanner said the bodies of Mrs. Ronquillo-Ovalle; her husband, Israel Alvarez, 33; and their sons, ages 4, 8 and 10, were discovered Sunday by Alvarez's father.
Israel Alvarez and his sons had all been shot in the upper torso by Guadalupe using a .22-caliber semiautomatic rifle. Sheriff Tanner said there was no indication that he had fired any shots.
Manuel Alvarez, Israel Alvarez's father, called 911 after finding the bodies.
The killings came less than two weeks after Israel Alvarez was charged with family violence. Sheriff Tanner said investigators could not determine much from his September 11 th arrest for a misdemeanor family violence charge, "other than that was an isolated incident involving family violence...We can only assume that there were problems in the household."
According to a sheriff's office report released Monday, Mrs. Ronquillo-Ovalle went to her children's elementary school on September 11 th to call 911 because Israel took away her cell phone and removed the battery. She told a deputy that she was on the phone talking to her sister when her husband entered the room and pushed her.
He pleaded no contest to the misdemeanor charge, paid a $367 fine and was released after spending two days in jail, records show.
No divorce filings or requests for a restraining order were filed, and Mrs. Ronquillo-Ovalle did not ask for a protective order, according to records.
NBC 5's Ray Villeda and Associated Press writer Juan A. Lozano in Houston contributed to this report.
---
Former Greeley Colorado police chief shot by wife at Richardson residence
Abstracted from story in Greeley Tribune
March 3, 2014 —Former Greeley police chief, 84-year-old B.J. Edington suffered minor injuries after his 76-year-old wife, Sue Edington, shot him in the arm with a .38-caliber handgun.
Sue Edington was arrested on charges of aggravated assault involving domestic violence after she called police to say she had shot her husband. B. J. also called 911 to report he had been shot.
Richardson police said the couple are divorced but still living in the same home.
B. J. Edington suffered only minor wounds in the shooting and was treated and released. He served as chief of police in Greeley, Colorado, from 1977-1986.
---
---
| EJF Home | Find Help | Help the EJF | Comments? | Get EJF newsletter | Newsletters |
| Domestic Violence Book | DV Site Map | DV bibliography | DV index |
| Chapter 10 — Domestic Violence Against Men In The United States |
| Next — Stories Of Abused Men In Utah |
| Back — Stories Of Abused Men In Tennessee |
---
This site is supported and maintained by the Equal Justice Foundation.