Chapter 10 — Domestic Violence Against Men In The United States
---
| EJF Home | Find Help | Help the EJF | Comments? | Get EJF newsletter | Newsletters |
| Domestic Violence Book | DV Site Map | Data tables | DV bibliography | DV index |
Other Chapters
This site is supported and maintained by the Equal Justice Foundation.
| Chapter 1 — The Human Problem Of Domestic Violence |
| Chapter 2 — Domestic Violence And The Rule Of Law |
| Chapter 3 — The Impact Of Domestic Violence Laws On Veterans And National Security |
| Chapter 4 — Psychological Studies Of Domestic Violence |
| Chapter 5 —In Women's Own Words |
| Chapter 6 — Shelters For Battered Women |
| Chapter 7 — The Face Of Battering |
| Chapter 8 — Domestic Violence And The Patriarchy |
| Chapter 9 — Domestic Violence And Politics |
---
The following stories are news stories and first-person accounts. They have been gathered from many sources in a nearly random fashion.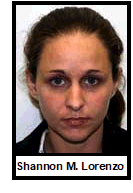 Sources include a number of men who have written us about their abuse or they are Equal Justice Foundation members. Such stories are used whenever available and there is reason to believe the tales are accurate. In Colorado, where the Equal Justice Foundation is headquartered, we estimate we hear of no better than 1 in 1,000 cases of abused men, and about 1 in 10 of those are coherent enough to present as a vignette. For the rest of the country our guess is that we hear of fewer than 1 in 10,000 cases of violent women and only a few of those are presented here.
If you have suffered physical or mental abuse from a female partner and would like to have your summarized story included, please e-mail us at: comments@ejfi.org . Anonymity will be preserved unless advised otherwise.
If you have updates to any of the included stories we most certainly would appreciate getting the information from you.
These stories are not meant to serve as evidence admissible in court, or to present a gender-balanced view of domestic violence. Nor are they comprehensive or complete in any sense. They do illustrate what men are enduring under the current laws and are presented here in an attempt to provide balance to radical feminist literature wherein all men are "batterers" and all women are "victims."
These stories are presented in the hope that the laws may be changed to provide equal justice. The human problem of domestic violence and abuse must be approached with the intent of solving the problem rather than simply blaming men, as is currently done. Clearly, domestic violence and abuse is a human problem, not a gender issue.
The common thread throughout most of these stories is the physical, fiscal, and emotional abuse the men suffer when the police are called. In many ways the abuse men suffer from the current laws is often worse than the violence and abuse they suffer from the women in their lives.
If you have, or know of a story about abused men that should be posted here please send it, or a link to comments@ejfi.org.
Listings By State