The Emerson Case
---
| EJF Home | Join the EJF | Find Help | Comments? | Get EJF newsletter | Newsletters | Author index |
Other Issues The Equal Justice Foundation Deals With
| Introduction | Civilization | Marriage and Families | Domestic Violence |
| Courts & Civil Liberties | Prohibition & War On Drugs | Vote Fraud & Election Issues |
---
Index
Temporary orders hearing for divorce
Floating checks and the downward spiral continues
"No bill" on sex offender registration
---
Prologue
Timothy Joe Emerson was born December 28, 1956, in Dallas, Texas. He was adopted at birth by Joe and Opal Emerson and grew up in Garland, Texas.
He graduated summa cum laude from Angelo State University in San Angelo, Texas, in May of 1980 with a degree in biology/pre-medical and a minor in chemistry. From there he went to the University of Texas Medical School in Galveston and graduated in 1984.
A heart problem kept him from joining the military. Thus, after completing his internship and residency requirements he returned to San Angelo as a general practitioner.
---
Background
Tim Emerson, M.D., engaged in an historical battle for all of our rights in San Angelo, Texas. His was the most important Second Amendment trial in more than six decades. Fifth Amendment rights and the unbridled use of the Commerce Clause by the Congress were also at issue in his case. Unfortunately, liberty lost.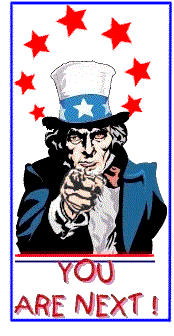 The story began in 1998. According to court records his then wife, Sacha, was having an affair with her hairdresser and petitioned for divorce on August 28, 1998, and requested a restraining order against Dr. Emerson, claiming he had threatened her paramour during a telephone call.
At the time Dr. Emerson was the lawful owner of approximately 30 firearms of varying types that he had owned both before and all during the marriage. His collection included a 9mm model 92F Beretta pistol purchased on October 10, 1997, that he kept in his office. It is fairly common, and prudent for medical doctors who have many drugs in their offices to also keep a firearm there.
Note that about half of the hundreds of married men who have contacted the Equal Justice Foundation have been charged with domestic violence or abuse after finding their wives were having an affair. Allegations of domestic violence or abuse are a standard tactic in a divorce today with virtually no recourse for the husband. Under current laws such false allegations are standard as they give the adulterous wife the house, the car, the kids, the bank account, and anything else she wants with no questions asked, i.e., due process is a thing of the past. She will also almost certainly receive child support even if the child(ren) prove not to be her husband's. And there is no penalty for her perjury.
Temporary orders hearing for divorce
On September 4, 1998, the judge of 119 th Judicial District Court for Tom Green County held hearing on application for temporary orders.
Sacha had retained an attorney who appeared on her behalf. However, Dr. Emerson made the grave mistake of appearing pro se (he represented himself). It is nearly always a fatal mistake for any professional, or any man with substantial assets to represent himself in court.

After the hearing a temporary restraining order was entered against Dr. Emerson on September 14, 1998. This was essentially a form order frequently used in Texas divorce cases and contained standard language prohibiting Dr. Emerson from engaging is various financial transactions and from making threatening communications or actual attacks upon his wife during the pendency of the divorce case. Specifically, there was no finding by the court that Dr. Emerson had threatened his wife although Sacha alleged he threatened her paramour.
Unbeknownst to Dr. Emerson the state court's order made him immediately subject to 18 U.S.C. § 922(g)(8) that makes the possession of any firearm or ammunition a federal felony with a mandatory prison term of up to ten years. Neither the order or the state judge informed Dr. Emerson he would be subject to federal criminal prosecution merely for possessing a firearm or ammunition while the temporary orders were in effect.
Dr. Emerson was then in the position of being required by court order to refrain from disposing of any marital property and at the same time being in violation of Federal Law for possessing this property.
Arrest
On November 16, 1998, Sacha barged into Dr. Emerson's medical office with their four-year-old daughter and refused to leave, apparently after earlier seeing him entering a cafe with another woman. After an argument in his private office she contacted San Angelo law enforcement officials alleging that Dr. Emerson had pulled the Beretta on her and pointed it at her and the child.
---
Trials and appeals
State trial
As a result of Sacha's allegations, charges of aggravated assault with a deadly weapon and endangering a child were brought against Dr. Emerson in Texas court and he was arrested and jailed. Additionally, his firearms collection was seized, and he was charged with a Federal felony.
The arrest ended his medical career.
However, on October 23, 2000, he was acquitted by a jury of all charges brought by the state after a showing that he was defending his business property and patient medical records against criminal trespass. This time he went to court with a competent attorney.
First federal trial
On December 8, 1998, a Federal Grand Jury indicted Dr. Emerson on five counts under 18 U.S.C. § 922(g)(8).
District Judge Sam Cummings, San Angelo, Texas division, granted Dr. Emerson's motion to dismiss the federal case on February 26, 1999, on the basis that his Second and Fifth Amendment rights had been violated. This was the first time any Federal court had confirmed that the Second Amendment is an individual right.
But the government, under the Clinton administration and Attorney General Janet Reno of nearby Waco fame, appealed.
Consequences
In the meantime, because of the domestic violence charges resulting from the divorce orders and the consequences of the federal charges:
• Dr. Emerson lost his medical practice and all means of earning a living, as well as about $50,000 in unpaid bills due him.
• He lost his office, and all medical textbooks, instruments, and diplomas.
• Prior to April 3, 2003, he had spent forty-two days in jail though, until October 7, 2002, he had never been convicted of any crime.
• Because of the domestic violence charges, exclusive custody of their daughter was given to his adulterous wife.
• Though he has not seen his daughter in more than five years, he is forced to pay child support and is now more than $45,000 in arrears because he cannot work as a medical doctor. A heart condition, for which he underwent open-heart surgery on October 19, 2002, made it impossible for him to work in any strenuous occupation. His current incarceration prevents him from making the court-ordered payments though the arrears will continue to accrue.
• When he is released from federal prison in the fall of 2005 he will be subject to imprisonment in Texas for non-payment of child support.
• Because of the arrears on child support, his medical license was suspended. With his conviction on a federal felony charge on October 7, 2002, his medical license has been permanently revoked. It is extremely difficult to find suitable employment, or any employment, when one is a physician not working in that field, to say nothing of his suffering from a severe heart condition no doubt aggravated by the pain and suffering the courts and prisons have subjected him to.
• His driver's license was revoked as of October 9, 2001 as a result of the delinquent child support payments so he could not, and did not drive after that date. He had previously worked as a clerk in a 7/11 convenience store but with his driver's license revoked he could no longer get to that job.
• Prior to his incarceration he was living in poverty outside San Angelo, Texas, with his 82-year-old father solely on his father's military and Social Security retirement pensions.
If all this sounds as though it were taken from a story by Franz Kafka, welcome to the ways domestic violence and divorce are intertwined in America today with the consequent destruction of marriage and families.
First appeal
In October, 2001, the Fifth Circuit Court of Appeals in New Orleans affirmed that the Second Amendment is an individual right but remanded Dr. Emerson's case back to the District Court for trial, reversing Judge Cummings dismissal of the case.
As the Fifth Circuit Court of Appeals on April 17, 1998, had held in U.S. v. Pierson that U.S.C. § 922(g)(8) is not an unconstitutional exercise of the Commerce Clause of the Constitution, this ruling was not unexpected.
A request for a rehearing en banc (by all the judges of the Fifth Circuit) was denied November 30, 2001, at 281 F.3d 1281 (5th Cir. 2001). Dr. Emerson's case was then appealed to the U.S. Supreme Court the first time.
On June 10, 2002, the United States Supreme Court refused to hear the case (writ of certiorari denied). 536 U.S. 122, 122 S.Ct.2d 2362, 153 L.Ed.2d 184 (2002). However, Attorney General Ashcroft stipulated that the Second Amendment is an individual right in the government's response to Dr. Emerson's appeal.
The case was then set for trial in Federal District Court in Lubbock, Texas, Judge Sam Cummings presiding.
Second federal trial
In a trial lasting approximately 8 hours, on Monday, October 7, 2002, a Federal jury of six men and six women in Lubbock, Texas found Dr. Tim Emerson, age 45, guilty of three counts of possessing firearms while under a restraining order in violation of 18 USC §922(g)(8) in Case No. 6-98-CR-103-C.
Issues brought out in Dr. Emerson's trial were that a database is maintained by the Bureau of Alcohol, Tobacco, and Firearms (BATF) that de facto provides gun registration and includes names and addresses of virtually all gun owners in the United States. The BATF is widely perceived to be a rogue agency that openly ignores the constitutional rights of Americans and de facto gun registration is simply one more example. Most citizens probably remember the February 28, 1993, BATF massacre at Waco, Texas, (scroll down for kid's images) that, with the help of the FBI, killed more children than all the school shootings in the United States combined.
Another issue at Dr. Emerson's trial was jury nullification. In Dr. Emerson's case the jury was strongly cautioned that they could only find on the evidence before them under the law as defined in the jury instructions given them by the judge. That is contrary to the Sixth Amendment and the practice of English Common Law which has generally held that juries have a veto power over bad laws and arbitrary and unjust prosecutions.
After Dr. Emerson's conviction his attorney filed a motion for acquittal but that was subsequently denied.
Open heart surgery
On October 19, 2002, Dr. Emerson successfully underwent open-heart surgery for a defective heart valve.
The State of Texas has taken Dr. Emerson's medical and driver's license away for non-payment of child support. His heart condition prevents him from working in any strenuous occupation. As a result he is indigent and the taxpayers are obliged to pick up his medical expenses, including roughly $650 a month in prescription drugs.
So citizens now pay for his wife's adultery as well.
Sentencing
On December 11, 2002, Dr. Emerson was sentenced to thirty (30) months detention in a Federal penitentiary.
Second appeal
Dr. Emerson's conviction was again appealed to the 5 th Circuit Court of Appeals in New Orleans. Emerson's opening brief in his second appeal was filed with the 5 th Circuit Court in New Orleans on June 20, 2003.
Oral arguments on Emerson's appeal were heard by the 5 th Circuit Court of Appeals on January 8, 2004. On January 28, 2004, judgment and sentencing of Dr. Emerson was affirmed in an unpublished opinion as anticipated.
Dr. Emerson's case was then appealed again to the U.S. Supreme Court. A second petition for writ of certiorari was timely filed by his attorney, David Guinn, in March 2004.
Subsequent to Dr. Emerson's sentencing the 9 th Circuit Court of Appeals in San Francisco ruled that the Second Amendment is instead a collective right and does not protect individuals rights to keep and bear arms. It was hoped that this contrary ruling would work in Dr. Emerson's favor as the U.S. Supreme Court is the final arbiter when there is a dichotomy between the circuit courts.
However, on July 2, 2004, it was learned that the U.S. Supreme Court had denied certiorari. As is usual, no explanation was given, and no further appeals are possible.
---
Go directly to jail
There seems no end to the injustices heaped on Dr. Emerson.
After his sentencing he was placed on release supervision pending the outcome of his appeal under the following conditions:
"The defendant shall not commit any offense in violation of federal, state, or local law while on release in this case."
Back in the infancy of television in the 1950's a man was offered a substantial amount of cash, $64,000, if he could go 24 hours without breaking a law. He lasted about five minutes after leaving the studio accompanied by lawyers. In his nervousness he opened a pack of cigarettes without destroying the tax stamp as required by federal law.

But Dr. Emerson did none of these so far as is known. They had taken his driver's license, as well as his medical license. His father adamantly refused to let him drive while his license was suspended. That has been confirmed in a telephone conversation with Dr. Corry by a female friend of the family who, incidentally, was a classmate of Sacha, Dr. Emerson's former wife, in high school. Mostly he stayed at home on his computer as testified to by his father and two other witnesses.
Don't pass through Wal-Mart
What Dr. Emerson did occasionally while he was out on an appeal bond was go shopping at Wal-Mart in company with his father, where there was some flirtation with a check-out clerk, Ms. Nicole Weber, age 21. (1) As best we can determine she asked Dr. Emerson to fill out a credit application, which she lost, and then had him fill out another one for her. She reportedly inquired about information concerning her rather nasty divorce that she thought was available on the Internet. (2) Dr. Emerson found that information for her and brought printed copies to her at the store. There appears to have been the usual byplay between a man and woman during these exchanges but no contact between them outside the store. (3)
Dr. Emerson went through Ms. Weber's checkout line in company with his father, Joe Emerson, whose age-related palsy makes it difficult for him to write legibly. Nicole Weber, because of her acquaintance with the Emerson's, would help Joe fill out his checks to pay for their purchases.
Stalking charged
On February 6, 2003, Ms. Nicole Weber filed a complaint with the San Angelo Police Department claiming Dr. Emerson was stalking her at Wal-Mart by repeatedly coming through her checkout lane. In that complaint Ms. Weber states she had found out that Dr. Emerson "had been convicted of an act of violence towards his ex-wife" and that she "is in fear for her safety based on [Dr. Emerson's] behavior, comments, and past history." She further claimed she had seen Dr. Emerson in places outside of Wal-Mart. Note that San Angelo, Texas, has a population of about 87,000 so it would not be unusual or ordinarily unlawful to see a fellow resident.
We are also astounded to find that going through a cashier's checkout line at Wal-Mart once or twice a week [based on testimony and cancelled checks provided by Joe Emerson] can be construed as a basis for a stalking complaint.
As a result, on February 10, 2003, Dr. Emerson's probation terms were modified to include the condition that he not have any contact with Nicole Weber directly or indirectly, or with any members of her family. No notice was given to the Emerson's that Wal-Mart no longer wanted their business.
Two days later, on February 12, 2003, at 7:45 PM Ms. Nicole Weber again contacted the San Angelo Police Department and stated that Dr. Emerson was seen sitting in his car outside the Hunter Run Apartments at 4404 Southwest Boulevard in San Angelo. According to the police report:
"The complainant [Nicole Weber] advised that she was at the location of offense [Hunter Run Apts.] and observed [Emerson]. She said [Emerson] was sitting across the street from the [Hunter Run Apts.] in a white vehicle. [Ms. Weber] said she it was facing the [Hunter Run Apts.] She said she drove away from the location of offense and [Emerson] pulled in front of her. She said she turned and [Emerson] went another direction.
[Ms. Weber] advised that this has been going on for about a month."
On the basis of these unsubstantiated, and unlikely (4) complaints the San Angelo Police Department notified Dr. Emerson's pretrial release officer, Gloria H. Ramirez, on April 1, 2003, that he was alleged to have been driving a motor vehicle. Ms. Ramirez called Nicole Weber and Ms. Weber further stated that when Dr. Emerson pulled out in front of her she was forced to slam on the brakes to avoid a collision. Note that the police report does not contain a car license plate number and no description of Dr. Emerson by which his identification was confirmed by Ms. Weber. Note that in the timeline of events established by Blue Moon Investigations there were a number of stalking incidents and arrests of individuals driving white vehicles in San Angelo during this time period.
Nonetheless, a warrant was issued for Dr. Emerson's arrest and he was taken into custody on April 3, 2003. A hearing on the revocation of Dr. Emerson's bond pending appeal was scheduled for 5 PM on Tuesday, April 22, 2003, in the San Angelo Federal District Court in an order signed by Judge Sam R. Cummings and dated April 3, 2003.
Dr. Emerson's father and friends then arranged for witnesses to testify about his whereabouts on the date and time of Ms. Weber's complaint. However, in a move we find common in such cases, at roughly 4 PM on Monday, April 21, 2003, Dr. Emerson was taken from the Tom Green County Jail to the Federal courthouse. His attorney met him in the holding cell in the courthouse and informed him that the judge had already signed the order revoking his appeal bond. Dr. Emerson's attorney had accidentally met his father and told him to go to the Federal courthouse about 15 minutes before this but Dr. Emerson was not allowed to testify or present any other witnesses at this impromptu and unscheduled "hearing" (see transcript) and his appeal bond was revoked and he was sent to federal prison in Fort Worth, Texas.
However, though Dr. Emerson's witnesses were not notified of the change in hearing date and time, Ms. Weber was. According to the April 22, 2003 San Angelo Times:
The woman [Nicole Weber] testified in federal court Monday that Emerson came through her line [at Wal-Mart] almost every day, often reciting intimate facts about the woman and her family, like the name of her physician, her living arrangements with her husband, the make and model of her car and the type of child care she was using. One day, Emerson toted in printouts of the woman's divorce filings and paperwork related to her husband's probation.
''That's none of his or anyone else's business. I felt scared that he would even want to know that,'' the woman said in court Monday. "He had just told me so much information and I was getting scared to death."
However, Dr. Emerson writes from prison that personal information about Ms. Weber was given to him by her during the course of several conversations they had.
The San Angelo Times reporter makes no mention of the alleged stalking incidents outside the Hunter Run Apartments in Ms. Weber's testimony in Federal court. In any event, Nicole Weber's allegations and testimony were complete and utter fabrications from start to finish.
Once again the unsubstantiated word of a woman has served to place a man behind bars and we have many similar cases where the man is sentenced to 6, 8, 12, and 14 years. Thirty months in the gulag is almost nothing by the standards of Big Sister today. As Erin Pizzey has famously noted: "Any country that has tried to create a political solution to human problems has ended up with concentration camps and gulags."
The Equal Justice Foundation tried various means to obtain additional information in order to refute Ms. Weber's testimony. In December 2003 Bobbi Sue Bacha of Blue Moon Investigations in Houston, Texas, volunteered to undertake an investigation of Nicole Weber pro bono. Contributions from members and supporters enabled the EJF to cover her travel expenses to San Angelo.
As a result of her investigation Bobbi Sue Bacha produced a comprehensive report that refutes everything Ms. Nicole Weber alleged and testified to with regard to Dr. Emerson. She even obtained a written statement from Ms. Weber that denies Dr. Emerson was driving the white car she alleges to have seen outside her apartment the evening of February 12, 2003, together with a telephone interview (see transcript). In these statements Ms. Weber identifies another man as being her stalker. Further, Blue Moon's investigation found that Nicole's ex-husband was not with her the evening of February 12, 2003, as she testified (p. 6). Unquestionably Nicole Weber perjured herself.
Blue Moon's investigation also noted:
"Further our investigation shows the complainant Nicole Weber has a unusual history of filing police reports in San Angelo (a total to date of approximately ten (10) police reports) for various allegations including and not limited to alleged reckless drivers, missing picture frames from her apartment less than $20.00 in total value, employers holding pay checks, scratches on her car, accusations against her husband's brother of molesting her child, accusations against her husband of hitting her child (later Nicole Weber recanted the allegation against her husband via a letter to the judge, however the charges remained and Nicole Weber's husband Zack Weber was convicted anyway), and other miscellaneous reports, including the allegation of Dr. Timothy Emerson allegedly stalking her at her apartment in an unidentified white car."
Clearly, Ms. Weber is a troubled individual given to making police reports with or without foundation.
---
Summary
Dr. Emerson has not been convicted of anything except having a gun collection that he owned both before and during his marriage. He was alleged to have threatened his wife's lover during a phone conversation with her during their divorce for which his estranged wife was given a temporary restraining order to cover her adultery. Dr. Emerson has been acquitted of all state charges against him. He was alleged to have been stalking a woman who provided no evidence and who has recanted her testimony. And Nicole Weber has since admitted she has no idea who was driving the car she claims was stalking her although she came so close to that car "she was forced to slam on the brakes to avoid a collision." Or perhaps it is now a crime to shop at Wal-Mart and go through the same cashier's line more than once, and talk with the checkout clerks? But if, and only if, you are male!
As a cumulative result of these injustices, Dr. Emerson was sent to the Federal penitentiary in Fort Worth. The only cold comfort one might take from this tale is, given that his appeal ultimately failed, Dr. Emerson completed his sentence somewhat earlier than otherwise.
As a result of the stress caused by the grave injustices done his son, his 82-year-old father, a retired military veteran, has twice been hospitalized for pneumonia and complications since Dr. Emerson's arrest in early April 2003. Pneumonia is always dangerous but doubly so for a man in his 80's. One wonders whether the father will live to see his son a free man again?
Do Sacha and Ms. Weber sleep well at night knowing the damage they have done? The motives of an adulteress are clear. But one can only speculate as to Nicole's motives: It is not unreasonable to imagine that she may be a BATFE agent. Nicole Weber quit her job at the San Angelo Wal-Mart two days after filing her second complaint against Dr. Emerson, and only worked there a couple of months. Just long enough to wreak further havoc with a man's life.
---
Update — August 2006
Dr. Emerson has been on supervised release since April 28, 2005, and had a hearing in September 2005 so the federal judge could read aloud the special conditions of supervised release in open court.
On a personal note his father died of pneumonia in October of 2005. His mother has developed a seizure disorder and was discovered unconscious and unresponsive in her apartment before Christmas 2005. Either her condition or her medications have affected her memory and her coordination and Dr. Emerson has had her in a nursing home since early 2006 and she reportedly died there in 2007.
After he was paroled he did manage to see his daughter for about an hour before his mother collapsed. The little girl was visiting her grandmother last fall but when Dr. Emerson's ex-wife found out he was there she took a policeman and forced him to leave and never brought the little girl back.
Dr. Emerson had been staying at the motel in San Angelo, Texas, where his father lived until he died but at the end of July 2006 he was evicted for non-payment of rent. As is usual in such cases, all his possessions are being held until the unpaid rent is caught up. In order to do that he was making the rounds between Catholic Outreach Services, First Baptist Church, Salvation Army, and other charities. The Equal Justice Foundation is also trying to help and donations marked "Emerson Fund" can be made through PayPal, or by sending a check to the EJF at 455 Bear Creek Road, Colorado Springs, CO 80906-5820. All such donations are tax-deductible and Dr. Emerson receives 100% of your contribution.
He found a friend to stay with on a temporary basis but is uncertain how long he can stay there. His next step is living in a tent, or under a bridge and he thinks being homeless might be better than having to worry about rent that he can't pay every month. He says he has most of a tent, and a couple of sleeping bags, one multi-season, and one winter bag, but needs to get a rain fly for the tent, even if it almost never rains in San Angelo.
He receives food stamps but still is able to eat only every other day or so in part because he can't get to a store.
The few friends that he had back before he went to prison have disappeared. A few of his former patients still help him out by driving him places, however.
He is currently ~$71,000 in arrears on child support. Of course the reason he can't pay is that his wife's adultery resulted in his imprisonment and the loss of his medical and drivers licenses. Naturally, he has not been able to get his drivers license or medical license back since being released from prison.
A hearing on child support was held on May 1, 2006. Luckily, Dr. Emerson was not found to be in contempt of court for nonpayment. So he didn't end up back in jail like so many fathers do. Further, his monthly payments were modified down to $160/month for current support, $50/month against the arrearages, and $30/month for insurance. Even these reduced amounts are far beyond his capability to pay and even the judge seemed to realize that.
He was also given some reason to hope his driver's license might be restored at the May hearing but, as of August 2006, he has not gotten his license back. Apparently he will have to pay a lump sum equivalent to six months child support in order to get his license. The lack of a drivers license is a major factor since his dad died, as his father used to drive him everywhere.
He has a bicycle he built from spare parts but he can only ride it a couple of blocks before he is out of breath and, currently, it is locked up in his motel room for non-payment of rent.
The stress and injustice drove him into severe depression for which Prozac was prescribed. But the Texas Department of Mental Health and Mental Retardation (MHMR), which initially placed him on the anti-depressant in 2000, has changed their program. "Simple depression, without hallucinations" no longer qualifies. However, the Tom Green County probation office administers a program through MHMR that currently provides him the anti-depressant since he is unequivocally a dangerous civil condemnor and mentally-troubled individual after what he has been put through. Obviously he has considered suicide but by April 2006 he had managed to get his medications supplied, after several months without, and his depression was somewhat relieved. However, the Prozac affects his concentration, memory, and coordination. Keep in mind that Tim Emerson is a fully-qualified medical doctor.
Also, indigent medical insurance has changed and they value a 1978 Toyota Land Cruiser he bought for $2,800 in 1986 at $5,000 but, of course, he can't legally drive it. So that affects the treatment for his heart condition for which he underwent open-heart surgery for a defective heart valve in October 2002. Of course taxpayers had to pay for that operation and current health problems for this medical doctor because of his wife's adultery. Not only is he punished for his wife's immorality, but citizens are as well.
Since May of 2005 Dr. Emerson has been applying for disability but, in a fashion Franz Kafka could only dream about, it was originally denied in January 2006 because he is not disabled from performing work as a physician. He appealed the decision the first of March on the grounds that, while he was not disabled from performing work as a physician, however, due to wrongful prosecution, he was no longer licensed as a physician. He had written statements from his primary care physician and the Texas Rehabilitation Commission that he was unemployable due to physical, emotional, and living conditions, i.e., no driver's license. Those of you who have dealt with welfare services will recognize the pattern and the futility, as well as the helplessness he feels. Whether logic will suffice for his appeal is yet to be determined and he had not heard back by the end of July 2006.
He continues to have problems with shortness of breath, rapid heart rate, light-headedness, dizziness, double vision, and occasional blackouts after exertion, lifting, or rising from bending over or getting up from a bed or chair. Here is Dr. Emerson's description of a day in early August 2006:
"I walked up to MHMR this morning to check and see if the lady knew anything about my disability status, she didn't, which is about 5 or so blocks from where I'm staying. I was light-headed, and out of breath when I got there, although it is level ground all the way from the place I'm staying.
From there I walked to the Salvation Army Thrift Store to talk to a friend of mine that works there about her church possibly helping me out. That is another 4 blocks, and diaphoretic would be a good word for me when I got there. Then I came to the library, which is another 4 or 5 blocks. At least all of these places are air conditioned, and part of the way to the library is in the shade, so that helps some when I stop to rest at intersections.
I'm usually drained for anywhere from 15 or 20 minutes up to the rest of the day after exertion like this. Plus, it being 100° doesn't help much, and I can't carry any water with me, because I can't take it in the places that I go to."
His major problem is employment, especially without a drivers license. Supervised release restricts him to not traveling out of the Northern District of Texas without permission. However, probation for child support, treated as civil(?) contempt of court, restricts him to Tom Green County, and a 10:00 PM. to 6:00 AM curfew as well as twenty-seven other severe restrictions on his freedom. So even a night shift at a 7/11, which he was working before he went to federal prison is out. However, if any of you have ideas or a job offer, Tim can be reached at mylogan94@yahoo.com . Words of encouragement would also be appreciated.
Dr. Emerson's odyssey through a redfem legal system gone mad is but one example of thousands the Equal Justice System has witnessed and hundreds we have documented. It is an open question as to how long a nation can endure based on such practices. It is worth noting that the Soviet Union began with such practices and endured for just 70 years.
---
Update —November 2009
Mention is never made of the continued destruction of lives associated with the insane practices of the DV and divorce industry. In no way is Dr. Emerson's experience different from now millions of other men driven from their children, families, homes, and businesses on to the streets. One only need to look along the nearest creek to see the burgeoning tent cities of homeless. Many of them are combat veterans as well in our neck of the woods.
Dr. Emerson completed parole from his five-year sentence mandated by the Lautenberg amendment to the Brady gun bill in April 2008 with no further problems.
He had managed to find Section 8 housing at the DunBar Motel in San Angelo and work as a part-time desk clerk. As a desk clerk he was making $7 an hour and working three days a week with a total income of ~$730 a month.
From that his wages were garnished to pay child support of $240 per month. Recall that the reason he was paying child support at all was that his ex-wife, Sacha, was having an affair with her hairdresser and got a restraining order against him and had him arrested and imprisoned. But with food stamps he was surviving.
He even had a female friend, who could hardly have been after his money. She worked at the Salvation Army Thrift Store where they would often hang out when Tim wasn't working. His friend also had a three-year old son that Dr. Emerson befriended.
The vendetta continues
As so often happens with children estranged from their fathers, in January-February of 2009 his daughter, Logan, now 15, wanted to see her father. They were texting back and forth, exchanging email, and they were friends on MySpace, something we see very commonly. And Logan even had a boyfriend as teenage girls will, who Dr. Emerson had a chance to meet and approve of.
But Logan told Dr. Emerson that whenever she missed the bus her stepfather would get mad and spank her because she wasn't home early to clean the house. Personally I have a problem with stepfathers "spanking" teenage girls.
Apparently as a result of such actions Logan told her mother that she wanted to go live with her real father. As you who have been through these nightmares know, the manure hit the revolving steel blade. Her mother and stepfather cut off her email, MySpace page, cell phone, and the boyfriend.
Shortly thereafter, as all too many of you have seen and experienced, an anonymous (Sacha?) phone call was made to Child Protective Services (CPS) claiming Dr. Emerson and his female friend were living together and he was molesting the little boy. As his female friend and he had never so much as spent a night together, he hadn't lived at the reported address for almost three years, and had never been alone with the boy for more than a few minutes, after an "investigation" CPS was "unable to determine" that there was any basis to the abuse claims. And, of course, the "investigation" was completed without ever talking to Dr. Emerson.
Ex post facto
Unfortunately, that wasn't Dr. Emerson's first brush with false allegations of sexual abuse. While married to his second wife in 1987 he was taking care of her eight-year-old daughter from her previous relationship. The little girl did not practice good hygiene, as children are noted for not doing, and often developed bacterial vaginitis as a result. Recall that Tim Emerson was a practicing medical doctor, fully accredited and licensed. But for trying to help his stepdaughter with an infection the girl's father filed charges of sexual assault against him.
Of course the District Attorney of headline-hungry Tom Green County made a major case of it and threatened Dr. Emerson with 99 years in prison if he didn't accept a plea bargain.
For comparison you may recall that a fake call by Rozita Swinton of Colorado Springs, Colorado posing as an abused and victimized girl on March 29, 2008, triggered a large-scale operation at Yearning For Zion Ranch based out of Tom Green County by Texas law enforcement and child welfare (CPS) officials. The raid began with cordoning off of the ranch on April 3 rd by law enforcement officers armed with automatic weapons, SWAT teams with snipers, helicopters, and an M113 armored personnel carrier. But they met with no armed resistance in this new-millennia imitation of a Gestapo raid on Jews. The raid took 462 children from their parents, 130 of them under five who were taken by force crying and screaming from their mothers.
As you might imagine these agents of the "justice" system showed no mercy in the earlier case of Dr. Emerson. He was coerced into taking a plea bargain for sexual assault and was given a deferred sentence and probation.
As we constantly tell men in similar situations, once you take any plea bargain, which is an admission of guilt and a conviction for the crime, or are convicted at trial of domestic violence or sexual assault or abuse it will haunt you for the rest of your life. That is why we strongly recommend that anyone in such situations obtain a copy of Dean Tong's book Elusive Innocence: Survival Guide For The Falsely Accused for guidance, and fight to their last breath to maintain their innocence if freedom has any meaning to them.
No matter what promises are made about "sealing" the record or dismissing the case once probation is completed, if you take a plea bargain it is an outright lie.
Since CPS, their minions, and informers (guess who?) couldn't establish that Dr. Emerson was not molesting a little boy another tactic was employed involving the now two-decade old case. In April 2009 he received a certified letter from the San Angelo Police Department stating that while his 1987 conviction did not require he register as a sex offender, under subsequently passed laws now he did.
He was given seven days from the day he received the notice to present himself at the police station and register for the first time and annually thereafter for life.
While Dr. Emerson was on probation for his Lautenberg conviction his federal probation officer, together with Texas Department of Public Safety, who oversees all of the sex offender registrations, had determined that he did not have to register since it was a deferred sentence, probation had been successfully completed, and the case was two decades old and predated current sex offender laws.
Ex post facto had no meaning to the San Angelo police detective who came to interview Dr. Emerson on June 11, 2009. The next day, Friday, the detective came back with a uniformed officer and arrested him for failure to register as a sex offender.
As new laws have been passed since 1987, failure to register as a sex offender is now a felony. Thus, a defendant must wait to see a judge before they can post bond. And anything involving Dr. Emerson is news in San Angelo and Tom Green County where law West of the Pecos still seems to operate on the Judge Roy Bean principle of "Hang 'em first, try 'em later."
On Saturday morning Dr. Emerson went before a Justice of the Peace and his bond was set at $5,000. Recall that he was making ~$730 a month and paying $240 a month in child support, and spent 30 months in federal prison because his ex-wife, Sacha, had an affair with her hairdresser. And, of course, it is only coincidence that his problems with the law began anew in 2009 shortly after his daughter told Sacha she wanted to live with dad.
Tough at any time to raise a bond on a weekend if you don't have ready cash. Trying desperately to get out of jail before his life was destroyed again, on Sunday Dr. Emerson called one of his ex-patients who still thinks he is the best thing since sliced bread and told him the situation about a bondsman. An hour or so later "little Jimmy" shows up from the bonding company he has used since Sacha first started playing her games in 1998 and they are on a first name basis. Dr. Emerson was thus able to post bond on Sunday afternoon and get out of jail again.
Of course by now the news story is all over San Angelo. "Little Jimmy" gave Dr. Emerson a ride back to the DunBar Motel where he worked and had a small apartment. But the locks had been changed and he no longer has a job because he "failed to register as a sex offender." Remember, in Tom Green County they grab the kids and hang the adults then have a trial, particularly when it can be claimed they are arresting evil, filthy sex offenders.
Dr. Emerson was given a public defender and he went to see her on Monday. She seemed fairly knowledgeable but she didn't have his records yet and he is told to call her in a week. He tried to reach her after a week but she isn't in and doesn't return his calls. She also wasn't physically there when he went to her office. Any of you who have depended on a public defender have likely played a similar charade.
Strangely, though he was charged with a felony, his case remained at the magistrate level and he could find no district court case number or indictment filed. But he does have one stroke of luck and manages to win $500 in a contest with which to pay the bail bondsman. So he is able to stay out of jail.
Wisely, Dr. Emerson filed for unemployment insurance as soon after he found he had lost his job as possible. Of course that takes two to three weeks to start coming in and child support will be deducted before he gets a nickel of it. Since he no longer has a job and no place to live he also applied for county indigent health care to obtain medical attention for his heart condition as, presumably, with no income and no property he should qualify.
Identity theft
Before Sacha got the hots for the hairdresser Dr. Emerson owned a 1975 MG Midget. After his 1998 arrest on federal charges he parked the MG on the friend of a friend's property. While he was in prison that property was sold and the car disappeared. But his application for health care was denied because state records showed he still owned that car and had more resources than allowed.
Dr. Emerson over the years has had a great deal of practice investigating. Doing so after his indigent health care was denied he found that in March 2009 someone had taken his ID to the Dallas Department of Motor Vehicles, signed his signature, and got a certified title issued for the MG. However, Dr. Emerson's ID had expired December 28, 2008, and he hasn't left Tom Green County since he got out of prison in 2005. Dr. Emerson wishes whoever stole his identity better luck with it than he has had. But he can't get health care because of this theft.
Floating checks and the downward spiral continues
With the loss of his job at DunBar Motel Dr. Emerson also ran into problems with outstanding checks totalling $605, primarily for medications he needed for his heart condition. With no income the checks bounced. As a result a week after he got out of jail on the failure to register as a sex offender charge he was back in municipal court on a bad check charge.
He pled not guilty based on a defense of necessity, which is an affirmative defense if the harm done was not as bad as the harm that would have been done if he hadn't written the checks. But the jury found him guilty and ordered him to pay fines, fees, and restitution totaling $1,200 and take a hot check class that would cost him $75.
Then he got a letter from the public housing authority telling him that, inasmuch as he was required to register as a sex offender, his Section 8 housing assistance would be terminated June 30, 2009.
How Dr. Emerson finds the strength to continue in the face of such adversity we will never know but we must admire his courage!
On receipt of that letter he called the public housing authority and told them that he did not have to register as a sex offender and got a certified copy of the dismissal of his case in 1992. Court records proved that he was not subject to any of the pains or penalties associated with the offense to which he had pled guilty after that date.
He then took the proof to the public housing authority and, remarkably, after a few days they called him back and told him they would continue his Section 8 rental assistance. So as of August 1 st they would pay all but $50 of his rent in Section 8 housing. However, if it was later determined that he did have to register as a sex offender his assistance would be terminated as of June 30, 2009, and that he would have to repay any assistance given after that date.
Unemployment insurance
Eight weeks went by and Dr. Emerson still wasn't getting his unemployment after losing his job. The web site indicated they were still reviewing his claim to determine if he is eligible for benefits.
On August 6, 2009, almost nine weeks after he applied, the Texas Workforce Commission contacted Dr. Emerson. After a 15-minute conversation it was determined that he had to fax copies of the letter from the police department, the judge's dismissal of his case, and a copy of the law that was in effect in 1992. Somehow he managed to do that. Late on Friday, August 7th their web site indicated his claim for unemployment benefits had been approved and that he would receive $113 a week.
That was Friday afternoon. On Monday Dr. Emerson checked their web site to see if any of his unemployment benefits had been credited. But now he was told he was ineligible for benefits because he had been fired from his job. And if he wanted to appeal he had to do it before August 24 th . So still no money coming! And anyone who has had to appeal an unemployment claim knows it takes months.
"No bill" on sex offender registration
Friday, August 7, 2009, did, however, receive some good news. The Tom Green County web site that day showed the case against him for failing to register as a sex offender had been dismissed as the grand jury failed to indict him.
Recall that these new criminal charges against Dr. Emerson began shortly after his daughter told her mother that she wanted to live with her father. And though his case was dismissed and he does not have to register as a sex offender he had to pay $500 bail bond, lost his apartment, lost his job, and apparently owns a car that he has no idea where it has been for ten or twelve years and, as a result, can't get health care because he is so rich. His only viable transportation is a bicycle but his heart condition limits how far he can ride it. Because of food stamps he did have something to eat.
Back to jail
Unable to pay, or make payments on the $1,200 in fines and fees for the bounced checks Dr. Emerson went back to jail from August 19 to August 27, 2009. While in jail he was served with an eviction notice on August 20 th and a Justice of the Peace formally evicted him on August 28 th , the day after he got out of jail.
He also received notice that the appeal on his unemployment insurance would be heard September 23 rd by telephone.
While he did win his appeal for unemployment insurance by the end of September he was homeless with his stuff in storage and he was living in a tent. His only form of transportation a bicycle and though San Angelo is flatland his heart condition made it exhausting for him to ride any distance, but his only Internet and email access is at a public library. And he has difficulty concentrating once he reaches the library due to exhaustion.
Since May of 2005 Dr. Emerson has been applying for SSI disability but, as noted above, it was originally denied in January 2006 because he is not disabled from performing work as a physician. He appealed the decision the first of March 2006 on the grounds that, while he was not disabled from performing work as a physician, however, due to wrongful prosecution, he was no longer licensed as a physician. As of this writing in November 2009 he has received no response to his appeal, possibly because his mail has gone astray.
By mid-October 2009, having won his appeal, he was receiving an unemployment check of $83 a week after child support was taken out. Remember that he is paying child support because his ex-wife couldn't keep her knees together and his 2009 downward spiral began after his now 15-year-old daughter tells the ex she wants to live with dad.
His appeal for renewed Section 8 housing assistance was slowly making its way through the bureaucracy and on November 3, 2009, the Equal Justice Foundation received a form requesting that we verify the amount and dates of assistance we had provided Dr. Emerson. He has been told that once evicted from Section 8 housing it is virtually impossible to requalify and, even if he did requalify, the waiting list results in a delay of a year-and-half before he could get housing assistance again.
Clearly he needs to get out of San Angelo and Tom Green County, Texas, if he is ever to have a chance at rebuilding his life. The Equal Justice Foundation has been seeking assistance for relocating him so far without success. But help would be much appreciated and if any of you have ideas or a job offer, Tim can be reached at mylogan94@yahoo.com . Words of encouragement would also be appreciated.
---
Acknowledgements
Many of the legal expenses incurred by Dr. Emerson during his federal case were paid for by the Second Amendment Foundation.
The Pike's Peak Firearm Coalition supported the Equal Justice Foundation and Dr. Emerson with contributions towards his living expenses during his ordeal and a portion of the travel expenses for Blue Moon Investigations.
We would like to extend our special thanks to Bobbi Sue Bacha of Blue Moon Investigations for the many hours of dedicated effort she put into investigating the travesty of justice that led to Dr. Emerson's incarceration in April 2003. Her outrage at the injustice and perjury of Ms. Weber is exceeded only by ours.
---
1. Dr. Corry wonders how long he would be imprisoned for the level of flirting that led to Nancy or Pouting Pretty Girl?
2. Nicole Erwin, age 18, married Zachary Weber, age 19, on July 1, 2000. At the time Nicole had a child, Todd, from a previous relationship. She had an additional child during the marriage. On September 26, 2001, Nicole Weber filed injury of a child (apparently her first child) with intent to commit bodily injury, a 3 rd -degree felony, against her then husband Zachary Weber. On February 6, 2002, Mr. Weber pled guilty and on March 3, 2002, he was placed on 10-years probation with 160 hours or community service. He was also fined $2,500 plus court costs and spent 20 days in jail. The couple were granted a divorce on December 19, 2003. As of February 2004 Mr. Weber is reported to be living in a Salvation Army shelter in San Angelo, his life destroyed.
3. Somewhere it needs to be remembered that joking, teasing, kidding, and flirting with waitresses, barmaids, and cashiers in public establishments is an old western tradition that makes everyone's lives a bit more enjoyable out here. Any damnyankees reading this should recall that San Angelo is in West Texas, not Boston.
4. Ask anyone you may know who has been stalked how likely it is that they would leave the safety of their home or apartment after seeing their stalker parked across the street?
---
This Web site is maintained and supported by the Equal Justice Foundation, a nonprofit 501(c)(3) organization.
All content Copyright © 2001-2009 by the Equal Justice Foundation unless otherwise noted.
All rights reserved. For additional information contact webmaster@ejfi.org
---
| EJF Home | Join the EJF | Find Help | Comments? | Get EJF newsletter | Newsletters | Author index |
Other Issues The Equal Justice Foundation Deals With
| Introduction | Civilization | Marriage and Families | Domestic Violence |
| Courts & Civil Liberties | Prohibition & War On Drugs | Vote Fraud & Election Issues |
---