Stories Of Abused Men In Washington
---
| EJF Home | Find Help | Help the EJF | Comments? | Get EJF newsletter | Newsletters |
| Domestic Violence Book | DV Site Map | DV bibliography | DV index |
| Chapter 10 — Domestic Violence Against Men In The United States |
| Next — Stories Of Abused Men In West Virginia |
| Back — Stories Of Abused Men In Virginia |
---
Stories here are reproduced under the Fair Use exception of 17 USC § 107 for noncommercial, nonprofit, and educational use.
If you have, or know of a story about abused men that should be posted here please send it, or a link to comments@ejfi.org.
Stories
Tukwila woman murders boyfriend's ex-girlfriend in jealous rage
Tacoma woman ambushes her ex-husband, shoots him multiple times, sentenced to one day in jail
Woman confesses to murder plot against husband in Bellevue
Figure skater Tonya Harding assaults boyfriend in Camas
Officer sues for $10 million — Acquitted cop says he was victim of 'gender profiling' in his arrest for domestic violence
Seattle cop files claims against city, King County
Bellevue man wins against DV charges after 3-year battle by Lisa Scott, Esq.
911 call harbinger of second deadly shooting in Ravensdale by former chair of Federal Way Domestic Violence Task Force
Prosecutors don't buy self-defense argument
Ex-domestic violence worker's assault claim disputed in court — Witness to killing says 'there was no reason' for Netherton to shoot Ravensdale woman
Domestic-violence foe guilty of second-degree murder — jury rejects her claim of self-defense in shooting
After years of being abused Tacoma police chief shoots wife before killing himself
Sister tells of long years of abuse David Brame suffered from his wife
Washington passes new DV laws in response
Stalking by ex-wife leads to murder after three years in Seattle
Where is the public outcry against this murder?
Woman's rage against ex-boyfriend targets wrong car in Chehalis
Bellingham woman accused of plot to hire hit man to kill ex-husband and his father
Man jailed in restraining order wedding in Spokane
Widow of carjacking victim is arrested for his murder in Seattle
Velma Ogden-Whitehead sentenced in husband's murder-for-hire killing
Woman who reported stabbing of Belfair man under investigation for murder
Wife of former Seattle Seahawk Chad Eaton arrested for punching him in the nose
Woman accused of poisoning ex in Seattle caught in London after two years on the run
Carnation woman and her boyfriend kill three generations of her family
Naked couple fight in the shower over dog in Bremerton
Issaquah woman stabs her boyfriend, drives him to hospital then leaves before he dies
Lynnwood woman, 78, beats husband over old affair
Vancouver: Former policeman's children recant sex abuse tales after father served 20 years in prison
Seattle man shot and killed by girlfriend, who drives away and then shoots herself
Tacoma DV Advocate to face discipline for assisting mother in children's abduction
'Smelly feet' lead to woman stabbing man at party in Everett
Patricia Crowl strikes again in Seattle
Patricia Crowl had killed before
Booby trap? Witnesses claim Snohomish County woman smothered boyfriend to death with her breasts
Spokane physician gets $600,000 and an apology from state over false complaint filed by his ex-wife during bitter divorce
Wife uses "personal relationship" with state's attorney to further her vendetta
---
Tukwila woman murders boyfriend's ex-girlfriend in jealous rage
Abstracted from article in Seattle Times
May 30, 1997 — A Tukwila woman was charged yesterday with murdering her boyfriend's ex-girlfriend, Shawn Beatrice Wallace, 26, in a jealous rage. Ms. Wallace was six weeks pregnant at the time she was murdered.
Patricia Lynn Crowl, 37, was charged with second-degree murder. Bail was set at $250,000.
According to charging papers the victim visited Ms. Crowl on May 14 th and Crowl confronted her about her relationship with Terrance Hobson, Ms. Crowl's current boyfriend. Patricia Crowl then bludgeoned Wallace several times with a wrench and later choked her.
She then hid Wallace's body under her house. The next day, Ms. Crowl persuaded her ex-husband, Jonathan Adam Henry, to help dump Wallace's body in a ravine on a dead-end road in Tukwila.
Crowl pled guilty to charges of murder in the second degree. She was sentenced to 13 years in prison and served nine years before being released from prison in November 2006, only to kill again in November 2009.
Jonathan Henry was charged with first-degree rendering criminal assistance in connection with the murder. His bail was set at $25,000. Henry was later convicted of first-degree rendering criminal assistance and sentenced to six months in jail.
---
Tacoma woman ambushes her ex-husband, shoots him multiple times, sentenced to one day in jail
August 1997 — Brenda Lee Working from Tacoma called her estranged husband, Michael, and told him that her car had broken down, stranding her and their two preschool daughters in a wooded area on a military base. When Michael Working came to her aid it turned out to be an ambush. Brenda shot him several times, hitting him in the arm and the shoulder. Then she beat him in the face with the handgun as he tried to wrench it from her hands and stalked him through the woods for hours after he managed to get away.
Brenda Working's sentence for the attempted murder of her husband: one day in jail.
Admittedly, this was not the full extent of Working's punishment: She received a separate five-year sentence for using a gun in the commission of a crime. Yet the sentencing judge, U.S. District Judge Jack Tanner, openly stated that he would have suspended that sentence too if it had not been mandatory under federal law. His reasoning was that Working had been depressed and fearful that her estranged husband would take away her children in a custody battle.
In April 2002 the U.S. Court of Appeals for the 9 th Circuit overturned the sentence, ruling that Judge Tanner had improperly departed from the sentencing guidelines without adequate reasons. The case was sent back to the lower court and reassigned to another judge. The 9 th Circuit's ruling made an unusual explicit reference to gender bias, stating that Judge Tanner "would be unlikely to set aside considerations of Working's sex."
---
Woman confesses to murder plot against husband in Bellevue
March 29, 1999, Bellevue (States News Service) —The mother of a slain Bellevue teen confesses to a murder plot of her own. Prosecutors say Teresa Rose offered one of the suspects in her daughter's murder money and a trip to Hawaii if he killed her husband.
The crime was never carried out.
Police say 15-year old Sarah Starling, who was killed last month, may have been involved in the plot against her step-dad, but don't have a motive for her murder.
---
Figure skater Tonya Harding assaults boyfriend in Camas
February 24, 2000 — Former Olympic ice skater Tonya Harding, 29, was arrested and accused of throwing a hubcap at her live-in boyfriend and repeatedly punching him in the face.
She was charged with fourth-degree domestic violence assault after an altercation that left her boyfriend's face bruised and bloodied, Camas police said.
The victim was identified as Darren Silver, 28. Police said Harding and Silver had lived together about three years.
Mr. Silver said Ms. Harding was "hooking me like Mike Tyson," the police account stated. Ms. Harding later became a professional boxer.
A male caller on a 911 call in the case said, "I want to find out the rules, if we'd both go to jail or not, because my girlfriend is beating the shit out of me."
Police said Ms. Harding and Silver, both of whom appeared intoxicated, had arrived home about 8 PM Tuesday and drove behind their house to a barn, which serves as a garage.
Two men inside the barn told officers the two got out of the truck and Harding threw a hubcap at Silver, hitting him in the face. She then began pummeling him with punches, according to reports.
Harding was ordered by a Clark County judge to stay away from alcohol and her former boyfriend, Darren Silver. She was also sentenced to 3 days in jail and 10 days of community service on a work crew. Shortly before this Ms. Harding had been attempting to make a comeback as a professional skater, but the hubcap incident effectively ended her return to skating.
---
Officer sues for $10 million — Acquitted Seattle cop says he was victim of 'gender profiling' in his arrest for domestic violence
© 2000 by Sean Gillespie, Journal Reporter, South County Journal
August 15, 2000, Seattle — A Seattle police lieutenant, who was acquitted last year in a Fairwood misdemeanor domestic violence case, announced yesterday he has filed two claims worth $10 million against King County and Seattle for wrongful arrest, malicious prosecution and subsequent job discrimination.
Lt. Gregory J. Schmidt was arrested Sept. 27, 1998, at his Fairwood home on suspicion of fourth-degree assault against his ex-wife. He was acquitted in the case March 31, 1999, after an eight-day misdemeanor trial in Renton District Court.
Schmidt and his attorney said during a press conference yesterday that Schmidt's then-wife of three and a half months, Sherry A. Huff, was the aggressor in the case and King County Sheriff's Department investigators exercised "gender profiling" in assuming that he, as a man, was guilty.
Seattle and King County attorneys have 60 days to review Schmidt's claims before he can file a lawsuit.
"I was further victimized by the King County Prosecutor's Office when they maliciously prosecuted me in a trial where I was ultimately found to be not guilty of any wrong-doing in a matter of minutes," said Schmidt, 37, a 14-year Seattle police veteran who said he created the department's domestic violence investigation unit in 1994.
"We had the evidence to pursue the case and bring it to trial," Dan Donohoe, spokesman for the Prosecutor's Office, said yesterday in response to Schmidt's claims. "He was treated as any other defendant would be in a court of law."
Sheriff's Sgt. John Urquhart said deputies had probable cause to arrest Schmidt, considering that state law requires officers to arrest the primary aggressor in domestic violence cases.
"If the judge thought is was an unlawful arrest, it never would have gone to trial, which it did," Urquhart said.
Schmidt claims supervisors in the Seattle Police Department disciplined him without due process, unlawfully released his personnel information and created a hostile working environment for him.
A spokeswoman for Seattle Mayor Paul Schell did not respond yesterday to a request for comment.
Schmidt told Schell in a letter that the city needs to change the method with which it handles domestic violence cases and how city employees accused of domestic violence are treated.
In a written response released yesterday by Schmidt, Schell said, "I am proud of the deserved recognition our city has received in response to domestic violence, and I am confident that we have committed and competent city employees leading this effort."
Schmidt said the Seattle Police Managers Association has "taken some actions" on his behalf.
"We're in the process of working on some things we consider to be issues in his case," said Director Randy Tibbs, interim president of the managers association.
Tibbs said the association is responsible for ensuring the terms of its contract are upheld and still is reviewing the details of Schmidt's accusations against the city.
"In this case, Mr. Schmidt was the real victim...but Mr. Schmidt was not counted as a male victim and this is why we have a serious dispute," said Schmidt's attorney, William N. Suddeth.
Schmidt claims that the night he was arrested his wife, Huff, became upset after he told her he planned to file for divorce the next morning, and after a dispute over their wedding rings, "she attacked" and bit him.
Schmidt said he then called 911 and, in his claim against King County, said he received a "delayed" response from sheriff's deputies.
"Since I was the male in this domestic violence case, they immediately treated me like the suspect in their investigation by their questions, actions and decisions directed toward me," Schmidt said in his claim.
In his letter to Maleng, Schmidt suggested that Huff be prosecuted for assault, false reporting, and perjury, but Donohoe, Maleng's spokesman, said that wasn't considered.
"I don't think there were any other grounds for other charges in this incident," he said.
In her memorandum to the Renton District Court before the March, 1999 trial, Deputy Prosecutor Melinda Young portrayed Schmidt as the incident's aggressor, and said he was verbally abusive toward Huff and said "if she left him that she would be sorry."
Young said Schmidt grabbed Huff's finger and pulled her down the stairs, twisted her arm behind her back and pushed her to a sofa, and then choked her with his arm, which is why Huff bit him there.
Schmidt tried to convince a deputy to encourage Huff to recant her allegations, Young said.
Sean Gillespie covers Renton. He can be reached at (253) 872-6688.
Seattle cop files claims against city, King County
© 2000 The Seattle Times Company
by Eli Sanders, Seattle Times staff reporter
Reproduced under the Fair Use exception of 17 USC § 107 for noncommercial, nonprofit, and educational use.
August 15, 2000 — A Seattle police officer yesterday filed $10 million in claims against the city of Seattle and King County, seeking compensation for discrimination and harassment he says he suffered since being arrested in connection with domestic violence in 1998.
Lt. Gregory Schmidt was arrested by county sheriff's deputies on Sept. 27, 1998, after he called 911 to report that his wife had assaulted him at their Renton home.
He was later acquitted of domestic-violence charges in King County District Court.
Schmidt said his then-wife bit him on the arm that night after he told her he was going to file for divorce to end their marriage of 3 1/2 months.
Deputies who arrested Schmidt thought he was the primary aggressor in a domestic fight, said sheriff's spokesman John Urquhart. Urquhart said he stands by their assessment of the situation.
Schmidt, who helped start the domestic-violence unit for the Seattle Police Department, said the deputies failed to recognize he was the victim because they were not used to domestic-violence situations with women as aggressors.
"That's patently ridiculous," Urquhart said. "Certainly, it's not as common an occurrence, but we see male victims of domestic violence on a regular basis. Our officers at the scene properly arrested him. They had probable cause to make that arrest, and they did so."
A King County prosecutor argued Schmidt had twisted his wife's arm behind her back and placed her in a chokehold during the dispute.
Asked whether Schmidt's version of events that night should now be believed because he was acquitted at trial, Urquhart responded: "So was O.J."
The Seattle Police Department had no comment on Schmidt's claims, spokesman Clem Benton said.
Schmidt said yesterday that his two claims — $5 million each against the city of Seattle and King County — are to compensate him for indignities he suffered at the hands of King County sheriff's deputies and for the discrimination he suffered within the Seattle Police Department as a result of his arrest.
He said he was passed over for promotions, transferred capriciously within the department, and forced to take excessive sick time and vacation time to deal with the trauma surrounding his ordeal, rather than being given an administrative leave of absence.
"If I had been a female victim under the same circumstances, my department would have treated me very differently," Schmidt said.
The city and county have 60 days to respond to the claims. If they don't reach an agreement with Schmidt within that period, he will be able to sue.
Schmidt is still a Seattle police lieutenant. Yesterday, he said that filing the claims leaves him in an uncomfortable position.
But he said getting money is important in order for him to overcome the trauma he says he's suffered. And $10 million, he said, is not an excessive sum to seek.
"How do you measure something like this?"
Greg Schmidt's personal story
From: Greg Schmidt
Quick history:
• 14 years with the Seattle Police Department.
• Currently a Lieutenant/Commander.
• As a Sergeant 7 years ago I created our Police Departments Domestic Violence Unit which investigated all cases in the city with a domestic relationship.
• I received awards for my work in this unit.
• 4 days after the honeymoon she assaulted me for the first of three times putting a hole in our bathroom door with her fists.
• 3 and 1/2 months later after assaulting me for the third time because I was filing for divorce I called the police.
• Every single piece of evidence proves I was the victim and she was the suspect.
• I am 6 feet 5 inches 225 pounds, she 5 feet 6 and 110 pounds.
• The jury found me not guilty in a matter of minutes.
• Talking to the jury after the trial they wondered what I had done to piss off my department and the prosecutor which would make them want to come after me so hard (that is a a great story, but another story for another day).
• I sent a 21 page charging document to the prosecutor after my trial requesting that they charge my now ex-wife with assault and perjury.
• Prosecutor violates state law and never even responds to my message.
• August 2000 I file a 5 million dollar claim against my department and a 5 million dollar claim against the county police department and county prosecutor.
• That litigation is obviously still pending.
My action plan:
Get the message out, the criminal justice system is not ready to recognize all victims of family violence: there are women victims, children victims, elderly victims and absolutely men victims.
The system is biased no doubt. Within the system there are definitely police officers/detectives, judges, advocates and prosecutors who discriminate against males in family violence cases.
The system does have some heroic individuals within these groups that as individuals they do not discriminate, they are in the minority unfortunately.
I speak out on this issue within my department; I am not a popular guy amongst the command staff. I do have some very good support from the troops who believe the system is biased. They see what has happened to me and are nervous for obvious reasons about getting too involved.
I speak out at council meetings at the local level. I testify at the state level. I have been to D.C. and talked with Congress persons (one of them was an ex-prosecutor in Seattle who named names of scary people in their old office who discriminate). I have also done local radio talk shows and speak at local colleges.
I get inundated with phone calls from individuals who have had similar cases; I can't help them all but I do work with some of them to get them the resources they need.
I have worked family violence for over 10 years. I have conducted extensive research in this area.
Two very telling statistics I will share quickly:
• Between 1995 and 1999 in the city of Seattle 25 people have been killed by the hands of an intimate family partner; 14 women and 11 men, 56% women and 44% men. This had never been made public in this manner. When I made this information available to the public my department tore down the whole family violence victims display that displayed this information.
• Between 1996 and 1999 in the State of Washington counting all victims of family violence homicides, 274 people have been killed; 171 females and 103 males, 62.4% females and 37.6% males.
This information is available from the Washington State Association of Sheriff's and Police Chiefs; nobody had every asked for it before.
You state your show is being taped Wednesday 1/10/01. I could make that, but it sounds like you have a full show already. I would like to see what kind of a response you get to your show when it actually airs.
If you think you are interested in a follow-up show on the same subject then either bring in more male victims or I would suggest bringing in criminal justice system members who would talk about/debate the issue of family violence.
I hope this information is helpful. Whatever you decide please feel free to contact me if I can assist in anyway whether in person or just providing resources to you.
---
Bellevue man wins against DV charges after 3-year battle by Lisa Scott, Esq.
In August, 2001, Fred Healy won his battle against the City of Bellevue for their unfair and ridiculous prosecution of him for violating an order of protection. The order was sloppily written by the judge and contained conflicting commands, a not unusual occurrence.
Despite this, Fred was charged with violating it by not leaving his home fast enough even though the order did not have the box saying "Vacate Immediately" checked off. After a 3-year fight to get a jury trial on the issue, that Fred eventually won in the state Court of Appeals, the City of Bellevue wasted many thousands of taxpayer dollars by putting him on trial.
After two hours of deliberation, the 5-woman, 1-man jury acquitted Fred of the charge. The trial was conducted by Bellevue District Court Judge Janet Garrow. Ketu Shah was the prosecutor for Bellevue under the direction of Susan Irwin. Fred was represented by attorney Gene Grantham of Seattle.
It is hoped Fred's case will show everyone that if you fight long and hard enough, you can eventually win against the DV Machine. Fred deserves everyone's praise for not giving up in the face of a tyrannical, overreaching and excessive government pushing its ideologic agenda in the name of helping "victims."
---
911 call harbinger of second deadly shooting in Ravensdale by former chair of Federal Way Domestic Violence Task Force
© 2002 Kings County Journal
November 28, 2002 — Lorraine Laxton, former chair of the Federal Way Domestic Violence Task Force, called 911 about 2:54 PM Friday, November 22, 2002, to say she was following someone who had kidnapped the child of a friend.
Five minutes passed, during which the car pulled over, a dispute began and the call was disconnected.
Then Laxton called 911 again, this time to report she had just shot the driver of the car, who she said had hit and pushed her repeatedly.
Prosecutors released that information Wednesday in papers charging Laxton, also known as Lorraine Netherton, 40, of Federal Way, with second-degree murder.
The victim, Desiere Rants, 22, died at the scene, in the alley behind the Ravensdale home she shared with friends.
Laxton, armed with the 9mm semi-automatic handgun she used to kill Rants and a .44-Magnum revolver, told police at the scene she was trying to help serve child custody papers on the father of the child, who was in the car, police wrote in the charging papers. Rants, the driver, was his sister.
Police arrived at the scene and took Laxton into custody. She told an officer that she and the mother of the child were chasing the car with the child in it, that the female child had been kidnapped by her father and that the two of them ran into the home when the car stopped, the court documents state
Laxton told police that the car's driver, Rants, hit her with the car door when she got out and then began hitting her, "so she took her 9mm pistol from her waistband and hit her over the head with it. That victim allegedly continued to assault Laxton, so she shot her," the documents state.
Three witnesses told police a different story.
They saw Laxton get out of a car that stopped at the end of the alley, then tell the driver of the car to drive around to where the father had run with the child.
"Laxton had a gun in her hand and she said that someone had just kidnapped her daughter," the witnesses told police.
When Rants got out of the Kia, "Laxton fired a shot at her that appeared to miss." The witnesses "characterized this as a warning shot," police wrote.
Rants took a step back and said, "What is that?"
"Laxton walked to within about two paces of the victim and fired a shot into her chest," police wrote. "The victim grabbed her chest and fell to the ground."
"Laxton then walked over to where the victim fell and shot her one or two more times," the court documents state.
Laxton then ran in the direction of where the father and child had gone, but returned to stand by the Kia, talking on her cell phone, according to the charging papers.
Police didn't find any evidence on Laxton that she had been in a fight; medical examiners didn't find any evidence during Rants' autopsy that she had been in one either, police wrote in the charging papers.
Rants died of two gunshot wounds. Another shot hit the car, close to where a 1-year-old child was sitting in a car seat, police wrote.
Laxton is scheduled to be arraigned on the murder charge on December 5. She is being held at the King County Jail in Seattle in lieu of $500,000 bail.
Prosecutors don't buy self-defense argument
© 2003 MSNBC News
April 17, 2003 — The former head of a domestic violence task force claimed at her trial that she was within her rights when she killed another woman in November.
Prosecutors aren't buying that argument, particularly after reviewing police records from a previous shooting.
Lorraine Laxton, 40, was charged with first-degree murder and drive-by shooting in the Nov. 23 killing of Desiere Rants, 22, of Ravensdale.
Her trial is set for today, although it may be continued.
Prosecutors say Laxton involved herself in the custody dispute of a friend, and when Rants got in the way, Laxton shot her to death.
Laxton faces 27 to 34 years if convicted. But in court documents, she says she was within her rights of self-defense or permissible force used to effect a citizen's arrest.
She's the former chairwoman of the Federal Way Domestic Violence Task Force. Task force members voted last year to oust her from the organization, however, expressing concerns about "her violent temper and her penchant for carrying handguns," prosecutors wrote in court documents.
Laxton is her former married name and the name used in the criminal charges, although she said last month that she goes by Lorraine Netherton.
Defense to use medical files
A 22-page declaration filed by Laxton that was used in support of her request to be released from jail on her own recognizance includes medical records that she says show she was assaulted by Rants.
It also includes a four-page statement to King County Superior Court Judge George Mattson, who is presiding over the case.
Laxton remains in the Regional Justice Center jail in lieu of $750,000 bail.
According to the court documents, Rants' brother was involved in a custody dispute with his ex-wife, a friend of Laxton's.
In her statement, Laxton says she worked with police to try to get the 7-year-old daughter of her friend back from the father, who had taken her from her school, even though he wasn't supposed to have her.
Senior Deputy Prosecutor Nelson Lee, one of two prosecutors handling the case, said that was true, that Laxton did contact police, who had tried to serve a court order on the father of the child, but the father could not be located.
But his belief in other details in the declaration ends there.
Laxton doesn't address the shooting specifically in the declaration, but does list what she says are the facts leading up to Rants' death.
The day of the shooting, November 23, Laxton and the child's mother went to Rants' home and when they arrived, they saw a truck backed up to a travel trailer that had not been there the night before, Laxton said in her declaration.
They parked a couple of blocks away and called 911; a dispatcher told them no one was available to assist and told them to wait there, she said. More than an hour later, they saw the father, his sister and his child drive by, according to the declaration.
On the phone with 911, Laxton followed, telling their locations, she said. When they stopped in the alley behind Rants' house, the father got out of the car, pitched his child over a fence and then climbed over, Laxton said.
Sister trained by black belt
"When I ran over, holding only a cell phone to see where they went, and tell the dispatcher, I was attacked by the sister, who I found out, had been taking lessons from her brother, the black belt, " she wrote. "She hit me in the head, so hard, that I could not feel or use my arms or legs, could not speak, and everything was going dark."
"I was losing consciousness. She broke my nose/orbit, smashed the cartilage in my ear, & hit me in the head eight times. The bruises lasted for 22 days. "
In the declaration, medical records show that Laxton was seen by a doctor on [Sunday] November 24, 2002. That report says, "Left nasal fracture identified, age indeterminate. No soft tissue swelling."
Lee scoffs at Laxton's claim that she was severely injured by Rants.
"When the responding police officers arrived, there was no significant injury to her face or her body, except for a slight red mark on her nose, which could've been where makeup had rubbed off or something she did to herself," Lee said. "In any case, you certainly would expect more injury than that if you're struck so hard that you're about to black out."
A female detective later examined Laxton, for evidentiary purposes, without her clothes, Lee said.
"She was checking for bumps, bruises, abrasions, anything that would show injuries and it just wasn't there," he said.
Victim was unarmed
"Her basic claim is, that given what was going on, she was justified in using that force," Lee said. "It's completely inconsistent with the evidence."
"Never mind that the victim was completely unarmed. And even if you bought her story, as the saying goes, you don't bring a gun to a fist fight."
Laxton did bring a gun; in fact, she brought two. Hardly the expected response of someone who claimed to be an expert on the subject of domestic violence, as Laxton has done, Lee said.
And witness reports also conflict with Laxton's story, he said.
"A witness told us that after the shooting, she walked up to the victim and fired a second shot, basically executing the victim," Lee said. "If she fired in self defense, as she claimed in court at the bail hearing, that rules that out."
"And her story doesn't explain the first round that hit the car and almost hit a baby inside the car," he said.
Defendant shot a man in 1988
Lee said he thinks the fact that Laxton has been a victim of domestic violence may skew her way of thinking.
"I do believe she was a victim of domestic violence, which is probably partly responsible for her reactions to situations she deems threatening," he said. "But I also think she's learned over time to give the correct sort of descriptions or answers to police to claim self-defense."
Prosecutors hope to prove that at trial with evidence of a 1988 incident in Seattle in which Laxton shot a man, but wasn't charged with a crime.
A follow-up report from the shooting said prosecutors declined to press charges because the case was "a self-defense matter."
In that report, police wrote that Laxton claimed "the man she shot attacked her for no reason and she shot him with her gun because she was in fear of her life."
The shooting happened after 1 AM on March 23, 1988, in front of The Pipeline Tavern on S.W. Alaska Street.
Laxton told police she was approached by Theodore Chomin, then 34 and living in Seattle, who first made unwanted advances, then later "grabbed her arms and pushed violently against her chest, scratched her wrists, and 'smacked me along side my head' causing her ear to bleed," the report said.
Very slight scratches were observed on her wrists and photographed, according to the report. Even though she described a struggle in which she was falling at one point, her clothing "was not torn or even dirty," police wrote.
She began shooting at him, she told police, and he continued to hit her and try to grab her even after she wounded him, the report said. She emptied the gun, which she learned when she aimed right at his face and pulled the trigger, only to hear a click, the report said.
Attempts to reach Chomin were unsuccessful. But police wrote in the report that he told them he had approached Laxton when he saw her having trouble putting on her coat and he only tried to help.
"He states that she seemed very upset by this very brief contact and that he had not even touched her," the report said. "She cursed at him and he returned the curse at which time she produced a revolver from her shoulder bag, aimed it at him with both of her hands and fired."
"He states that she kept firing the gun as he rolled around and begged her not to shoot him again," the report said. "He thinks he got hit on the first or second shot."
"He has no doubt that she was trying to kill him."
Chomin was struck in the right side and the bullet exited near his left hip, and he had to have surgery, according to the report. The bullet nicked his liver, Lee said. "The bottom line is most of us go through our lives without discharging a weapon, but here's someone who has not only shot someone once but twice and ended up killing someone the second time," Lee said. "She needs to be off the streets and certainly never ever again be allowed to have a firearm. She appears to resolve all of her conflicts with violence and by way of a gun."
"Also what's chilling is, she didn't display any sort of remorse when she has talked about the shooting," he said. "Even a police officer or soldier, who are trained to kill, have remorse over killing someone when they have to."
"You'd think she'd realize at some point that she did take a young life and be sorry about that."
Ex-domestic violence worker's assault claim disputed in court — Witness to killing says 'there was no reason' for Netherton to shoot Ravensdale woman
© 2003 Kings County Journal
July 10, 2003 — Lorraine Netherton wasn't assaulted by Desiere Rants before she shot the Ravensdale woman to death in November, a witness to the shooting testified Wednesday.
"She was not!" Debra Cull called out in a 911 tape that was played for the jury.
Asked by a police dispatcher what she was yelling about, Cull replied, "She's saying that girl was beating the hell out of her. She was not. She was just standing there."
Members of Rants' family wiped away tears as the tape of Cull's frantic call, just seconds after the shooting, was played in court. Cull, appearing on the verge of tears herself, looked down into her lap.
Cull's testimony contradicts part of Netherton's defense, that she shot Rants after the 22-year-old assaulted her.
Asked on the witness stand by Senior Deputy Prosecutor Steve Fogg to elaborate on the comment, Cull said she heard Netherton tell the officers who approached her that Rants was beating her.
Cull was also heard on the tape saying, "God, how stupid and senseless people are." She also explained that in court.
"There was no reason for her to be shot, that I could see," Cull said of Rants. "She was just standing there. It was senseless."
Cull testified that Rants clutched her chest before falling to the ground after being hit the second time.
Cull also testified that Netherton paused between the first and second shots that struck Rants. Cull said she was surprised Netherton fired the second time.
Rants died at the scene. The spent shell casings that detectives recovered at the scene were special high-performance 9mm ammunition, according to charging papers in the case.
Police took that gun — a semi-automatic handgun — and a .44 Magnum revolver from Netherton at the scene.
Netherton, known as Lorraine Laxton when she was the head of the Federal Way Domestic Violence Task Force for about two years ending last summer [2002], is charged with first-degree murder in the November 23 death of Rants. She faces 27 to 34 years in prison if convicted.
Prosecutors say Netherton inserted herself into a child-custody dispute between Rants' brother and the mother of the child, a friend of Netherton's.
Netherton, the mother of the child and two other people "staked out" a house, believing that Rants would return there with her brother and the child.
When they did return, a car chase through the streets of Ravensdale ensued. The shooting occurred just minutes after Rants stopped her car; her brother and his daughter scrambled over a fence to avoid the confrontation.
Netherton felt her previous work with the task force qualified her to enforce child custody orders, prosecutors have said.
Also testifying Monday was King County sheriff's Detective Jim Allen who said he saw no signs of injury on Netherton.
Prosecutors wrapped up their case Monday, in the third week of the trial.
Netherton is also expected to testify before the case wraps up next week.
Kathleen R. Merrill covers courts. Reach her at kathleen.merrill@southcountyjournal.com or (253) 872-6688.
Domestic-violence foe guilty of second-degree murder — jury rejects her claim of self-defense in shooting
© 2003 Seattle Post-Intelligencer
Saturday, July 19, 2003, Kent — A Federal Way woman who once led a group fighting domestic violence was convicted of second-degree murder yesterday after jurors didn't buy her claim of self-defense but couldn't agree whether the shooting was premeditated.
Lorraine Netherton faces 16 to 25 years in the murder of Desiere Rants, a 22-year-old woman who found herself caught in the middle of a bitter child-custody dispute last fall.
Rants' friends and family cried as they left the Regional Justice Center courtroom in Kent, where they had been hoping Netherton would be found guilty of first-degree murder.
"I made a promise at her grave, when I buried her, that I would see justice was done," said Rants' mother, Joylene Wagner.
Netherton, 40, slumped onto her attorney's shoulder and wept. She has maintained that Rants attacked her with a flurry of fists in a Ravensdale alley, leaving her no choice but to shoot.
Netherton had agreed to help with neighbor's child-custody battle and was trying to serve Rants' brother with court papers on November 22, 2002. She spotted William Rants in a car with his 7-year-old daughter, the child at the center of the dispute. After a wild car chase through Ravensdale, he got out of the car, grabbed the girl and ran.
Desiere Rants stepped out of the passenger's side of the car and got in the middle, apparently trying to stop Netherton from going after her brother. Netherton, who was carrying two guns, killed her with two shots to the upper body.
King County deputy prosecutors Steve Fogg and Nelson Lee have maintained that Netherton's decision to shoot was premeditated.
They say she had plenty of time to think about what she was doing when she fired a first wayward shot, paused, then pulled the trigger again, then again.
Jurors told the attorneys involved in the case that they rejected Netherton's self-defense claim quickly, according to Fogg, but they spent almost two full days discussing whether the shooting was premeditated, which is required for a conviction of first-degree murder.
The panel split 9-3 in favor of a first-degree murder verdict, Fogg said.
"In these types of cases, when you're talking about a chaotic and spontaneous altercation, the concept of premeditation can be perplexing to a jury," Fogg said
Netherton used to lead the Federal Way Domestic Violence Task Force but was ousted last year. Members voted to remove her, expressing concerns about "her violent temper and her penchant for carrying handguns," prosecutors wrote in court documents.
Prosecutors will ask that she serve 25 years in prison. On Friday, November 7, 2003, King County Superior Court Judge Ronald Kessler imposed a sentence of 23 years in prison on Lorraine Netherton, now 40, for murdering 23-year-old Desiere Rants in Ravensdale on November 22, 2002.
Post-Intelligencer reporter Tracy Johnson can be reached at 206-467-5942 or tracyjohnson@seattlepi.com
---
After years of being abused Tacoma police chief shoots wife before killing himself
© 2003 The New York Times
April 27, 2003 — The wife of the Tacoma police chief was in critical condition today, a day after her husband shot her in the head in a mall parking lot and then fatally shot himself, the authorities said [she died on May 3, 2003].
The shootings occurred at the Olympic Plaza shopping center in Gig Harbor, a maritime suburb across the Tacoma Narrows, a day after abuse accusations in the couple's divorce case appeared in local papers.
Chief David Brame, 44, was pronounced dead at St. Joseph Medical Center in Tacoma, Detective Ed Troyer of the Pierce County sheriff's office said. Crystal Brame, 35, remained in critical condition at Harborview Medical Center, according to news reports. Hospital officials would not comment on her condition.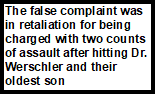 Tacoma's city manager, Ray Corpuz, issued a statement today expressing shock at the shootings, which were witnessed by the couple's children, Haley, 8, and David Jr., 5.
"Right now I'd ask that everyone pray for Crystal Brame and for the future of Haley and David Jr.," Mr. Corpuz said. "More than anything, their welfare is on my mind."
The chief and his wife arrived in the parking lot in separate cars, with the couple's children riding with their mother. At one point, the chief took the children to his car, then went back to his wife's car, where the pair engaged in a heated conversation, witnesses told the authorities.
Witnesses reported hearing two quick shots from the parking lot, Detective Troyer said. The children ran toward their mother's car after hearing the shots, he said.
One witness, Dana Mossman, told the The News Tribune of Tacoma, "I heard them say: `Daddy shot Mommy. Daddy hurt Mommy.' "
The children are now in the care of Ms. Brame's mother.
In their divorce case, Crystal Brame had accused her husband of choking her and threatening to kill her, while Chief Brame said that his wife had physically and verbally abused him, according to court records cited by The News Tribune.
Until then, most city officials had been unaware of Chief Brame's conflicts at home, Mayor Bill Baarsma of Tacoma said in an interview today. He recalled how Chief Brame was "beaming" when his wife pinned a star to his chest at his installation ceremony in January 2002 as one of this city's youngest chiefs of police.
Chief Brame "just seemed to be the absolute perfect choice" for the job, Mr. Baarsma said.
The chief had been in the midst of a wrenching departmental audit, Mr. Baarsma said, but his demeanor betrayed little evidence of any deeper problems.
The mayor, who is also chairman of the city's public safety committee, often worked closely with Mr. Brame. He was also Mr. Brame's faculty adviser while a professor at the nearby University of Puget Sound. He remembered the chief as a serious student and one set on advancing himself.
"He rose through the ranks, always finishing at the top," Mr. Baarsma said. Most people in law enforcement in Tacoma knew Mr. Brame. He was a Tacoma native and a graduate of Lincoln High School in the city's working class East Side neighborhood. Once a uniformed officer, he took pleasure policing the streets where he grew up, Mr. Baarsma said.
Catherine Woodard, an assistant chief, is now acting chief, Mr. Corpuz said. The Gig Harbor Police Department is investigating the shooting, with the help of the Pierce County sheriff's office.
According to the Seattle Post-Intelligencer of April 25, 2003, Chief Brame had previously reported assaults by his wife to police — first to his boss, then-interim Chief Ken Monner, and to an officer who photographed his bruises; then to police in Gig Harbor, where he was living at the time.
He claimed his wife scratched, bruised and pushed him during two altercations in September 1996. Both times Brame insisted that police not arrest his wife or even investigate his allegations — even though a state law requires officers to arrest anyone accused of domestic violence if the complaint is credible.
He explained his unusual behavior in court documents by saying he wanted to "protect himself" in case his wife ever tried to malign him with false abuse allegations.
Sister tells of long years of abuse David Brame suffered from his wife
October 20, 2003 — I have put together the story of my brother, deceased Tacoma Police Chief David Brame, before the fatal shootings on Saturday, April 26, 2003.
David was hired as a rookie for the Tacoma Police Department in December of 1981 at 23 years of age. He worked diligently to move up in the ranks reading and studying books for months to test for promotions. David proudly, but humbly became the police chief in January 2002. He thoroughly enjoyed his police career and worked with the officers to better the department. He was a very trustful, honest person and was well liked by everyone who knew him and worked for him. What you saw with David, was what you got. He would work long hours, go home for awhile, and return at shift change in order to meet with the officers and to be a part of their meetings. He also would ride along with the patrol men and women to get to know them individually, which he felt was important. David took pride in his work and also his home life and children.
David met his wife, Crystal, when she was 20 years old and working for the Tacoma Police Department as a prostitute decoy. She later found an office job working for the courts in Tacoma. David and Crystal were married in August of 1991 and Crystal worked for the first three years of their marriage prior to their daughter Haley's birth.
David had concerns about marrying Crystal from the very beginning but went through with it anyway. One incident that was a red flag for David, and our family, was soon after they met she told him of an old boyfriend who had beaten her so badly she had to be hospitalized. That was where the victim role started in their relationship.
Due to continuing conflicts in their eleven year marriage, David and Crystal separated at the end of February 2003, and their divorce was pending. They had marital discord for about eight years that seemed to start after the birth of their daughter, Haley, in December 1994. The up and down mood swings Crystal had were very wearing on their family. David was always the one on an even keel, quiet, calm and very stable. He always said, "I feel like I'm raising three kids."
Crystal frequently would lash out, scream and yell enough that she would keep David up till after 1:00 AM, not caring that he had to go to work in the morning. He would sometimes go to bed before her and then, in a rage, she would enter the bedroom, turn on the lights and start ranting and raving, keeping him awake for hours. David was not a fighter and never was even as a boy.
David left their home one night to go to our parent's house to get some rest. After he left that night, Crystal called the Gig Harbor police and they came out and took a report. They apparently asked if he had threatened her and she told them no. A report was written but nothing was done. My point is she would take inappropriate steps like that when it was uncalled for, and so minor. Yet she claimed she never told anyone about the "death threats" she accused him of later. I don't think there is any way she would have kept quiet about such threats if they were real, especially since she was so close to her parents.
She practically lived on the telephone. And she told the neighbors, and whoever would listen to her, all kinds of "poor me" stories. When she talked to me on the phone I knew it was going to be an hour conversation, with her controlling it and not giving you a chance to even try to get off the phone. She repeated herself over and over, rambling on and on. It was quite annoying and our whole family went through this experience with her. When we talked, everything she did was a big chore to her, nothing was easy. She made a big deal out of just ordinary daily chores that all mothers do. I often thought she never appreciated being able to be at home with the children and not work.
One time when David was asleep she came into the bedroom and turned the lights on and she held her hands behind her back and then stuck her arms straight out as if she had a gun and pointed it at David. He thought that was very strange. Another time, in the middle of the night when she was pregnant with David Jr., she was crying and upset, sitting in the middle of the bed looking up abortion doctors saying she didn't want to be pregnant. David talked to her about her mental state, but to no avail. This would make her angry and upset, not facing the truth. She was very peculiar and acted as though she never noticed her outbursts.
David owned one gun (not two) and kept it in a locked holster at home. When he got this gun he demonstrated to Crystal the use of it and how careful they had to be because accidents can happen. She transposed what he said to make it look like he was threatening her. She would also pick up stories that David told her regarding his police job and twist them around so as to put herself as the victim somehow and imply that David was the perpetrator.
During their marriage David felt like he never knew what he was going to come home to. He had said when the relationship was "good, it was real good, when it was bad, it was real bad." Crystal was very extreme, seeming to be obsessed in her actions, checking over and over in Haley's crib when she was a baby, as if looking for something that was not there. It was as though she suffered from obsessive-compulsive disorder. She was a very stressed, anxious-type person who had a difficult time relaxing. David would try to encourage her to get involved in activities outside of the home, make friends, get a job if she wanted, but there was no way he was going to make her happy. Confronting her and trying to give her options to enable happiness just did not work.
David Jr. was born in 1997 and her bizarre behavior continued. David had told me that when David Jr. was a toddler, and was sick with a fever, he had vomited on the family room carpet. Crystal stood over the baby, screaming, and swearing at him. Unfortunately, this was something she did on a regular basis when the baby was in his crib and would wake up crying from what we were told by David.
In July of 1998, Crystal was on a tangent and started slugging David. She bruised him badly and he had pictures taken of this. He said he stood and did not touch her, which was the way my brother would have been.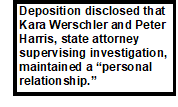 It was said that little Crystal couldn't hurt him. Well, she did and the hitting continued several times thereafter. She was also continually badgering him and complaining. Her excuse as to how he got the bruises was that she claimed David hurt himself while lifting weights with barbells, but they didn't own barbells then. After their deaths, we also read where he performed ritualistic self-mutilation on a regular basis. Now how odd is that? She went to great lengths to cover herself.
When Crystal got angry with David two or three years ago she told him that she was going to ruin his career. And she also stated at another time that she could be a good actress. David was always an honest man and it hurt him to think he was married to someone who would lie at the drop of a hat and could be so vengeful.
David came home from work early one day and heard Crystal screaming at the kids. Another time he came home and changed David Jr.'s diaper and his bare bottom was beet red with hand prints on it. She told David that she "almost lost it." He had real concerns and expressed this to our family and their family physician. David thought maybe it was a hormone imbalance. The doctor was told then about her hitting him and how out of control she was.
She had a hysterectomy a couple of years ago, but her moods never changed. She was in need of serious help for her mental instability. It wasn't just David that was being abused, their little kids went through a lot emotionally and physically. David listened to Crystal last fall (2002) tell Haley, who was almost 8 years old, that the kids were going to laugh at her school pictures because they didn't turn out good. Of course, she had Haley crying and upset. David had to intervene so many times during these outbursts and stop her from being cruel to their kids.
Haley lost a baby tooth last fall and accidentally dropped it and it couldn't be found. Crystal screamed and yelled at little Haley until she was in tears. One night when David tucked David Jr. in bed when he was about three or four, David Jr. said, "good night asshole." He would call his little cousin a "bastard." David did not swear, but the kids were being sworn at by their mother. It saddened David to see his two little children being raised by an abusive mother. These are just a few horrible incidents the kids and David had to endure.
At Christmas Crystal would buy expensive suits, shirts, ties, and such for David and he would tell her, "These things don't mean anything to me, Crystal. All I ask is for you to be nice to me and you can have the world." She didn't get it. Material things were the most important...looking good on the outside. She didn't want to fix what was going on in her head. Birthdays and Christmas' were so out of whack with her and the gift giving. It would take the kids 45 minutes to open their birthday presents. It was so ridiculous it was sickening. Why would a little 5 year old girl need 35 Barbie dolls? David wanted his kids to have everything nice, but not to that extent. Everything was overboard. The normalcy was not there with Crystal.
Crystal also made over 50 long distance phone calls in a two month period up to Canada calling a couple they met in Palm Springs at a resort a couple of years ago. She ran their phone bills up to $400 to $500 for two months. Why would she call a couple that she "barely" knew? She spent a couple of hours roller blading with a man she just met, leaving David at the pool alone. She also spent a couple of hours in the couple's room with them late one night without David. I wonder what she was looking for?
David and I would talk on the telephone on weekends. If Crystal was out of the house at the time, he would tell me if he had to get off the phone real quick it was because Crystal drove up. She would literally feel the phone to see if it was warm to tell if David was using it or not. I thought it was a horrible way for my brother to live. She was very jealous and insecure.
When David went to Quantico, VA last January 2003 for 7 to 10 days, Crystal gave him a card in his suitcase that was very loving. She told him to have a great time, to go sightseeing, say "hi" to George and Barbara Bush, and told him how much her and the kids loved him and were going to miss him. An abused woman does this? I don't think so!
The allegations in the news that when David moved out of the house he'd left a fortune cookie, a newspaper opened to the obituaries, and a book about a wife being murdered by her husband is ludicrous. Crystal was seemingly determined to ruin him one way or another. She was out of control and doomed for trouble. This whole little scenario fits Crystal to a "T."
We read in the paper that, while David and Crystal were separated, for sixty-one days she never was without one of her family members when out and about until April 26th, the day of the shooting. David and Crystal were together at Haley's school one morning and after leaving Haley in the building, they went to David's car and sat and talked for quite awhile. Why would she sit and talk to him if she was so deathly afraid?
The lies about David threatening to kill Crystal and choke her started after David told her that he was telling his attorney about how abusive she was to the kids. So it was pay back time and she was going to get him good. In retaliation, she started the stories of David choking her three or four times and the supposed death threats. David told us that never occurred, which we believe because she would have had him arrested in a flash. David was not a game player like her. She was so angry with him she was adding more stories to the already strained divorce. The reason no one knew of the threats in the past, is because they didn't happen. David said to me, "She's delusional." What I questioned was if Crystal had been abused wouldn't she have told her attorney when she filed for divorce in February rather than wait until April when David told of her abuse?
Crystal did not have anything to lose making all of the false accusations and David had everything to lose. It was as though she was driving herself to the grave. I do not understand how someone can be so devious and cruel and think they can get away with it. Eventually, liars get caught. And why would she go this far with the stories? Because David never did anything to her in the past except for the shooting on April 26th!
Crystal played yet another victim role of not having any money and being physically abused by David. She had called the police and attorney over minor, made-up stories. So why didn't she call them when she claimed he attempted to choke her? This woman could have had him arrested, moved in with her parents, and been protected if all of this was true. It doesn't take much to see through this.
In David's divorce decree, there are copies of credit card charges that total over $10,000 in the past year, all signed by Crystal from her shopping sprees ($300 here, $500 there, etc.). She went tanning on a regular basis, helped out at the school occasionally, had a beautifully-decorated $300,000 home with custom draperies, Thomas Kincaid paintings, and two new cars. They were all very well dressed in name-brand clothes and they were not purchased at the thrift store either. They had the best money could buy, but it still was not enough. She shopped at Nordstrom's, but tried to portray herself as almost penniless. In December 2002 she bought a beautifully decorated $1,100 Christmas tree. They also had three themed Christmas trees, one for the family room with a ton of snowmen on it, and the other two in the kids' bedrooms with expensive Disney ornaments on them.
She would take pictures of the snowman tree before she took it down after Christmas so she could decorate it in the exact same fashion the following year. This was another "odd, obsessive way" she had. She bought a $900 comforter set for a king size bed that they didn't have and stored it in the closet for the future. Per the TNT she tried to convince storekeepers of her penniless state. Well, why would she shop in a specialty shop in Gig Harbor that was too expensive for her? Someone should have taken pity on her and suggested to her maybe it would be at her best interest not to shop there. There are lots of thrift stores around after all.
Crystal was not only divorcing David, she was brainwashing their kids to think of him as a bad father, gradually pulling them further and further away from him, and was working on bringing down his career. It was very apparent she was coaching Haley and telling her all kinds of lies. That was a very heavy burden David carried and he was backed into a corner by his very own wife. When there are continual lies being made and a person is under the stress of going through a divorce, a man feels devastated losing everything he has worked for and loves.
David talked to her on the phone once while they were separated and she said to him, "Remember when you tried to choke me?" And he replied, "Crystal, you know you're lying." I believe her family was right there listening and she was playing the poor little victim part again. David also told me after they separated she said to him, "Now I can start wearing fingernail polish again." David said to me, "I don't know where that came from." I remember her always wearing bright fingernail polish and lipstick and thick, dark eye shadow. She would even put the dark nail polish on Haley, which was so inappropriate for a little girl.
David was a very good father and his kids were his life. Haley and David Jr. both attended a Christian pre-school and David taught Haley to say grace at mealtime. He tried to provide them with a secure and happy home, taking the time out to read bedtime stories to the kids every night.Crystal never wanted to be a part of that even when the kids were really little. David was the one that would tuck them in at night. He said the kids and him had a ritual of running down the hall each night racing to their bedrooms. He was so proud of Haley's reading abilities and had looked forward to David Jr. starting T-ball this past spring. Of course, this was squashed by Crystal telling him there was no way he was going to participate in any of David Jr.'s T-ball practices and games. She even went so far as to change dentists where David Jr. went because David would always take him and be there for him. So she took it upon herself to take another enjoyment out of David's life. He always encouraged Haley to read and do well in school. The kids were the light of his life and loved them more than anything. It hurt him terribly to see their relationships being ruined due to her insecurities.
When he had the kids on the weekends during the separation, he always made sure they had bubble baths because they never got to do that when the four of them lived together. They were used to Crystal jerking their little arms, pulling them into the shower with her everyday. David would talk to her about the way she would grab Haley's arm. Everything had to be hurry, hurry with her. He wanted it to be relaxing for them and let them be ordinary kids. He would fold out the hide-a-bed and the three of them would camp out and watch TV, which was another treat. If the kids wanted to jump on the bed, he would let them. He wanted them to have a fun, relaxed life like he had as a child. He was a very loyal father with a great sense of humor and enjoyed his family immensely.
When I was with David in April when he had the kids for the weekend, he called her to tell her what time he was bringing the kids to her parents and told her that I was coming along also (this was because he needed someone for a witness due to past problems). I listened to David talk to her on the phone and when he mentioned me going with him she said, " No, I'm going to call my attorney. I'm going to call my attorney." David said, "Crystal, it's my sister." So when he got off the phone with her he told me, "Don't be surprised if the Pierce County Deputies are over there." And I just said, "This I have to see." Crystal and I had never had words with each other in the past and we were always cordial even though there were many times I wanted to sit down and have a talk with her and find out where she was coming from. When we arrived at the Security Gate to the housing community Cyrstal's parent's live in, the parents came along with her in two cars, but there were no deputies. All went fairly well though the kids were definitely not happy. David Jr. walked right past Crystal without a hug after not seeing her for four days, and after getting in her car, jumped back out and ran to his dad and said he wanted to go with him. This was pitiful to witness.
Last year my parents went to their home to babysit the kids for awhile. David Jr. was 4 1/2 years old then and for some reason he hit my mom in the chest. She gave him a little swat on the bottom. When David and Crystal returned, Haley told Crystal that my mom spanked David. After this happened and the divorce had started a year later, Crystal was telling everyone (attorney, psychologist, etc.) that my mom had been abusing the kids for years and also, that they went a year without seeing her. There was no truth to that whatsoever. She and the kids were at the family functions during the holidays throughout the years. She told David during the divorce that my mom was never going to see the kids again. He told me that he told her, "We can get the divorce, but I want my mom to see the kids." This was another problem she started. Of course, I could go into great detail what kind of a mother and grandmother my mom has been, but the best way to describe her is being loyal, loving, and very dedicated to family in the same manner as my father is. They have eight grandchildren and two great grandchildren and there have never been any problems with either of my parents with the grandchildren. Unfortunately to this day, our family has not seen the kids since the tragedy occurred. We have seen the psychologist report (TNT let the world see it as well) and Crystal lied her way through that also and was working on the kids big time to turn them against their grandmother, whom they had always been crazy about. So this is another battle we are dealing with besides grieving the loss of David.
Crystal had such an exaggerated mind. There was another bizarre story she told everyone. David and she went to a gathering of some sort with other police officers and their wives in December 2002. David said she was going around telling everyone that she was being stalked by a man. The story I heard from David was that a family friend of Crystal's apparently came to visit her parents in Gig Harbor about a year or so ago. He had had problems with drugs and had bouts with the law. He had asked about Crystal because he remembered her as a young person and always liked her. Well, come to find out, after this visit he had with her parents, he was put in the Pierce County jail for several months, apparently on drug charges. He was released months later and Crystal was out of control about that. She was bound and determined he was stalking her. Crystal talked to me about it also and I just thought, "How strange. Here we go again with another fabricated story." She was paranoid and going on and on about this to everyone. David said she going off about nothing. It was really quite embarrassing for him. The victim role was in the works again.
My husband and I would give her a birthday card with $20 in it and she would say, "Oh, now I can buy myself some new tennis shoes. I've had this pair forever." I would think, "who are you trying to kid?" They had more money than most people I knew.
She was always sick with something. She played the hypochondriac for years. I thought that was strange for being so young. And who went over and helped her when she was sick and the kids were babies? My parents!
About two years ago there was a Tacoma rapist loose. She knew the description of him and his truck, and she called David at work and told him she saw the guy driving in their neighborhood. I thought that was a bit much also. She either was looking for attention all the time or she really believed what she said. Our family recognized her as seeming to have bipolar symptoms, obsessive-compulsive tendencies, lying, very self-centered, and downright unbalanced. We would catch her in lies time and time again.
After the tragedy the Tacoma News Tribune stated that David made Crystal weigh herself everyday and would watch her use the bathroom. I don't believe David had time to deal with such oddness. David did tell us how she would get on the scale almost every day and lean her hands against the wall in order to weigh a little lighter. She was obsessed with her weight and was so concerned about getting fat. She was a very miserable young person who simply did not like herself or her life.
The day of the shootings David had his kids for the weekend and was shopping for bath toys and groceries. Crystal followed his car when she spotted it in the Gig Harbor Shopping Center. I think something was said to him that put him over the edge and both of their lives were taken. She was not afraid of him in anyway or she would never have gotten near him. There was not an ounce of fear in this woman. David was living in the family home for a couple of months alone and Crystal and the kids were living with her parents a few miles away. She would come over with her mother and badger David until finally David contacted his attorney to put a stop to it. She was contacting him, he was not contacting her. She would put their daughter up to calling him and harassing him with questions until it was ridiculous. A woman that is afraid of her estranged husband does not tell him to cut the lawn before he moves out. But that's what Crystal did and, unfortunately, David did it. She also told him that she deserved to be married to a millionaire and live in Canterwood (a prestigious Gig Harbor neighborhood where her parent's live).
The day David moved out of the house, his neighbor came over and talked to him. He told David, "Just between us guys, we know Crystal is loosely wrapped." When David told me that I said, "Doesn't it make you feel a little better knowing that the neighbors recognize her for what she is?" And he said, "Yes."
We have an explanation regarding the flowers David sent to Crystal after the alleged choking incidents. David did send her flowers on holidays, but she managed to say he sent them the day after the supposed abuse. Why would she wait until after the separation to go to the florist to find out who sent them to her? Since David sent them to her and they were on their credit card, did she not get the bill in the mail? She was a stay-at-home mom that was home while David was working 10-12 hours a day. Who would get the mail first? H'mmm...I wonder? And would David set himself up to do such a foolish move? Never, he was far too intelligent for that.
We were never surprised when David would tell us some of the odd games she played. It was typical Crystal...we all knew her too well.
I listened to the tape of the phone call Crystal made to her psychologist at 4:35 PM on April 25 th . She claimed she was afraid for her life. I was at David's apartment with my daughter, her husband, David and the kids that evening. Crystal called the kids about 8:30 to tell them goodnight and of course, she had to talk at great lengths to Haley and then had to call back ten minutes later. She sure wasn't afraid to call over there and talk to David to ask to talk to the kids.
I will never be convinced that this woman was afraid of David. There is no way an abused woman would do all the vicious acts that she did. She never thought it would come to this. There are such things as boundaries and I am a firm believer in not pushing people. I was always raised that if you hit someone you might as well expect that person to hit you back. When a person is in an abusive relationship you leave as quickly and cleanly as you can, especially if someone is threatening your life. She had 10 to 12 hours a day alone where she could pack up her things and move out of the house and David would never have known. She had protection all around her, but we know she was exaggerating more absurd stories. She was an actress playing the victim. When this woman wanted to speak up, believe me she could tell anyone off!
David was someone that was dependable in every aspect of his life. My family is terribly hurt and saddened over this tragedy. We have not only lost a son, brother, father, uncle, nephew, and cousin, but the city of Tacoma has lost someone who really cared about our community and had big plans for the Tacoma Police Department. And we have lost the little family that we truly loved. We wish Crystal would have sought treatment for her seemingly out of control serious emotional problems.
Women can be just as vicious as men, if not more so in marital conflicts, and men need the same support regarding domestic violence as women and children receive. David was a strong supporter of domestic violence prevention, yet he was in the middle of his very own abusive marriage. I do not defend the acts that were made on April 26 th , but I do defend David after hearing his agonizing stories throughout their marriage.
Washington passes new DV laws in response
March 2004 —Governor Gary Locke signed four new domestic violence bills into law, including one that requires police agencies to develop a model policy for staff training, reporting requirements and procedures for investigating allegations of domestic violence involving police officers, the Associated Press reports.
Last years murder by Tacoma Police Chief David Brame, who shot his wife and then killed himself, prompted the new laws. They will also: prohibit a police officer from bringing a weapon into the courthouse if he is party to a domestic violence or harassment case; allow victims of domestic violence to break rental agreements without penalty; and authorize a $100 penalty on those convicted of domestic violence. The penalty would be used to help finance prevention programs. "Here in Washington, we have some of the strongest laws in America against domestic violence, but we know we must do more," Governor Locke said.
---
Stalking by ex-wife leads to murder after three years in Seattle
© 2004 Abstracted from story by Robert L. Jamieson, Jr., Seattle Post-Intelligencer
Women who batter, and the men who fear them
Friday, June 4, 2004 — Dean Lai-how, 34, did everything by the book when his ex-wife, Rebecca Lynn Lai-how, 41, began harassing and haranguing him. It wasn't enough to stop her fatal attraction.
In January, 2004, Dean looked out the window of his apartment near Seattle. To his shock, his ex-wife was just standing in the parking lot, looking up.
In March, his ex-wife showed up at the Target department store in Lynnwood, where Dean worked. She approached with a plastic container of kerosene while smoking a cigarette. She told Dean she had "something he would cherish the rest of his life," according to prosecutors.
The next day she appeared at his apartment complex at 3 AM in the morning. When Dean arrived, she followed him to his unit and threw a lighted Christmas ornament filled with kerosene as he rushed to shut his door, police say. The ornament didn't ignite, but detectives later found kerosene on the door and walls.
There was the time the ex-wife told Dean she was so angry with him she felt like running him over with a car. On another occasion she falsely accused him of molesting her children. Letters accusing Dean of pedophilia mysteriously turned up in neighbors' mailboxes. Police do not believe the accusations were legitimate but do suspect Dean's ex-spouse had something to do with the letters. Yet another time she told Dean that she could easily buy a gun and use it.
Dean decided enough was enough. He applied for a protection order. A hearing was set for May 19, 2004, to decide whether to make permanent the temporary protection order that Dean had gotten in March. The day before the hearing, the 34-year-old was slain by his ex-wife, police say.
Reading through police reports and court papers, it becomes apparent that Dean's ex-wife, Rebecca Lynn Lai-how, was ticking, waiting to detonate.
The couple separated three years ago. They divorced a year ago. Rebecca, it turns out, was building to her crescendo in a case mirroring so many in our region in recent years in which men have killed wives or girlfriends.
Ironically, the justice system came to appreciate Rebecca's potential for danger only after Dean was dead and Rebecca had turned herself in to police.
"The defendant's escalating violence in this case as well as her apparent mental health and substance abuse issues render her a poor candidate for pretrial release," writes Mary Barbosa, a senior deputy prosecutor for King County.
Where is the public outcry against this murder?
But here is one big difference: Dean's killing for some reason failed to make front-page news or stir up the public outcry that predictably reverberates when men kill estranged female partners. Is it because the victim was a man?
Dean lived in mortal fear. The protection order he sought against his ex-wife was never served because Rebecca could not be located. Dean was waiting to move away after Rebecca was served with the order. "He felt that way his new address would not be in the (order) request and Rebecca would not know where he was living," court documents say.
In April, Rebecca got her hands on a Ruger .357 revolver. A sales receipt shows the gun was bought at a Portland-area gun shop. On May 18, 2004, around 10:30 in the morning, authorities got a 911 call from a Renton apartment.
Dean was on the line: "Help me! I've been shot! By my ex-wife!"
Dean had been walking a dog when a woman jogged up with something black in her right hand, according to one witness. A bang sounded. A neighbor heard Dean scream: "Ouch!" The neighbor saw the mystery woman chase Dean as he scrambled toward the stairs of his apartment and dashed inside.
Police and medics had to force open Dean's locked door. They found him dying on the floor of the dining room. Medics couldn't save him. The bullet had entered his right shoulder and ravaged his lungs, lodging in the aorta.
At the police station after the shooting, Rebecca said the gun and bullets were in the trunk of her blue Mitsubishi, parked right outside. She locked eyes with a detective. "No one was supposed to get hurt like this," said Rebecca, 41, who has been charged with first-degree murder.
P-I columnist Robert L. Jamieson Jr. can be reached at 206-448-8125 or robertjamieson@seattlepi.com
---
Woman's rage against ex-boyfriend targets wrong car in Chehalis
© 2004 KIROTV Channel 7
November 10, 2004 — A Chehalis woman, angry at her ex-boyfriend for seeing another woman, rammed the wrong car when she tried to get even with him, police said.
The 43-year-old woman from Curtis, west of Chehalis, ran a Chevrolet Sprint off the road at about 6:30 AM on Tuesday, police said. No one was hurt in the crash, but both vehicles were damaged.
Police said the woman was stunned to see the man who got out of the car was not her boyfriend, but instead a volunteer firefighter.
"Oh My God, Oh My God. That's not my boyfriend," she reportedly told a Washington State Patrol trooper.
The woman had mistaken the red 1987 Chevrolet Sprint for her boyfriend's maroon 1988 Chevrolet Spectrum, police said.
The woman was jailed on suspicion of vehicular assault. [No mention of domestic violence or stalking charges against her.]
---
Bellingham woman accused of plot to hire hit man to kill ex-husband and his father
© 2005 by Michael Ko, Seattle Times
Tuesday, February 1, 2005 — Federal prosecutors charged a 34-year-old Bellingham chiropractor yesterday with attempting to hire a hit man in New Mexico to kill her ex-husband and his father, who work together in Mount Vernon.
If convicted of the crime of interstate murder for hire, Shannon Hollister faces up to 10 years in prison and a $250,000 fine. A hearing is scheduled for Thursday to determine whether Hollister, who is unemployed, will be detained or whether she can be freed on bond.
At her first appearance yesterday in U.S. District Court in Seattle, Ms. Hollister appeared shell-shocked and mumbled her responses.
Prosecutors said that sometime when Ms. Hollister was in Texas, she asked an acquaintance "if she knew a person who could murder someone."
The acquaintance called police and Ms. Hollister was provided the name of a "hit man" in New Mexico, who was actually undercover Detective Robbie Telles with the Clovis Police Department.
In November, Hollister and the detective talked five times over the phone. By then, she was back in Washington state, where she had lived in the early 1990s.
Prosecutors said Hollister agreed to a $5,000 fee and discussed at least two ways the killings could occur, including making it look like her ex-husband died of a drug overdose and blowing up the chiropractic office run by her ex-husband and his father and blaming it on a natural-gas explosion. It's unclear why the ex-husband's father was allegedly a target.
Shannon Hollister called Detective Telles last Thursday and wired the money to him on Saturday from a Wal-Mart in Bellingham, prosecutors said. FBI agents arrested her Saturday in Mount Vernon.
Ms. Hollister's public defender, Paula Deutsch, said Hollister has been caught up in a "long-term domestic-violence situation." Deutsch said Ms. Hollister's current address had been kept private to address that concern.
Prosecutors said Ms. Hollister told Detective Telles that her ex-husband, 32, was harassing her and mistreating their 6-year-old daughter.
But the ex-husband, Nick Martin, said last night that Shannon Hollister has a history of making false accusations against him. He said he's been investigated and cleared several times.
He said they met at, and graduated together from, the Parker College of Chiropractic in Dallas and married in 1998.
The relationship deteriorated, Martin said, and Hollister disappeared for most of 2001 with their daughter, hiding in Oregon and Texas before being located in Connecticut with the help of missing-children fliers.
He filed for divorce when they disappeared. And Shannon Hollister has been allowed just 24 hours of supervised visits per week since, Martin said.
"In my view, it's just an escalation," Martin said. "It's just crazy. I can't conceive it."
Michael Ko: (206) 515-5653 or mko@seattletimes.com
---
Man jailed in restraining order wedding in Spokane
June 29, 2005, Spokane (AP) — When Rachel Dunham took out a restraining order against her boyfriend, she didn't expect to be marrying him a short time later. So instead of honeymooning in Mexico, Rodney Tomsha sits in the Spokane County Jail, accused of violating the order by getting within two blocks of Ms. Dunham.
He tried to persuade a Spokane judge last week to lift the restraining order, but the judge refused.
The couple were married last Thursday in nearby Coeur d'Alene, Idaho, Spokane police Detective Stephanie Barkley said.
Police received a tip about a Saturday wedding reception at a Spokane mansion, waited until the reception was over and then arrested Mr. Tomsha, 49, police spokesman Dick Cottam said.
Ms. Dunham, 25, had obtained the order after two reports of domestic violence were investigated by Detective Stephanie Barkley in 2004. Conversely, Rachel Dunham was arrested on June 17, 2005, for investigation of domestic violence against Mr. Tomsha, police said.
Another court hearing seeking removal of the protection order was scheduled for Wednesday.
---
Widow of carjacking victim is arrested for his murder in Seattle
© 2006 Abstracted from story by Hector Castro, Seattle Post-Intelligencer
Wife, her son, friend accused in husband's murder
Saturday, June 24, 2006 — Just three months ago, Velma Ogden-Whitehead issued a tearful challenge to her late husband's killer, inviting the murderer to return to the scene of the crime and surrender.
"He didn't show," she said at the time.Whitehead was killed March 18, 2005.
King County sheriff's investigators believe the killer was there and had been all along — Ogden-Whitehead, the grieving widow.

Just before 3 AM Friday, detectives booked Ogden-Whitehead into the King County Jail, accusing her in the death of 61-year-old Ronald Allen Whitehead, killed during what many thought was a random carjacking. Also arrested was her son from a previous marriage, Jonathon Jeffrey Ogden, 18, and a 17-year-old friend whom investigators did not identify. Court records did not reveal any history of domestic violence between Whitehead and his wife.
Investigators had believed that the longtime Boeing employee was en route to work on March 18, 2005, when, somewhere in the first two miles of his morning commute, a killer got into his black 2000 Ford Mustang and somehow took the wheel of the car. Detectives said evidence showed that the assailant was behind the wheel at the time of the slaying.
At the time, investigators said witnesses told them that about 5:45 AM the car slowed in the intersection of Eighth Avenue South and Des Moines Memorial Drive South in Burien, and that a man shoved Whitehead out of the car before speeding off. Whitehead had been shot twice and was left dying in the middle of the intersection.
Investigators speculated that a carjacker was responsible. Two days later, Whitehead's Mustang was found a few miles away behind an assisted-living center at South 224 th Street and 28 th Avenue South in Des Moines. The car was closely examined for clues, but none led to any immediate arrests or suspects.
No single piece of evidence or timely tip led to the arrest, he said, but the gathering weight of evidence implicated the three in Ron Whitehead's death. But Friday, investigators were not willing to discuss that evidence, nor a motive, nor anything that points to those closest to Ron Whitehead as the killers.
M. Noel Lerner, a Tacoma lawyer representing Ogden, planned to meet with her client late Friday. Lerner represented Ogden when he was arrested in May 2006 on drug and gun charges.

In an interview with the Seattle P-I last year, Mrs. Ogden-Whitehead said she met her husband in 1989 when he was engaged in one of his favorite pastimes, shopping at yard sales.
Each had two children from previous relationships when they met. Ogden was the youngest of the four.
In that 2005 interview, shortly after Whitehead's murder, relatives said Ogden bonded with his stepfather over the hoods of the various cars Whitehead tinkered with in the garage. At the time of the slaying, the two were supposed to be working on a Corvette together.
Friends and Whitehead's family became involved in the investigation by trying to generate more tips. Relatives developed an informational poster and offered a $6,000 reward. By May, the reward was up to $10,000.
By the one-year anniversary of the death, the reward fund had reached $16,000, fed by donations from friends, relatives and co-workers.
Ogden-Whitehead took the opportunity presented by the one-year anniversary of her husband's death to appear before news cameras, urging the killer to surrender.
She went to the spot where her husband lay dying and placed flowers there. She told the P-I that Jonathon walked by that spot every day on his way to school.
Publicly, she presented the image of a grief-stricken widow, telling the P-I that she spent the anniversary of her husband's death driving to some of their favorite locations. "Justice will be served in the end," she said at the time. "Whether by the police department or God himself."
P-I reporter Hector Castro can be reached at 206-903-5396 or hectorcastro@seattlepi.com.
Velma Ogden-Whitehead sentenced in husband's murder-for-hire killing
June 5, 2008 — Velma Ogden-Whitehead, 50, pled guilty last month to first-degree murder in the death of her husband, Ronald Whitehead, a Boeing worker who was fatally shot in 2005. On June 5, 2008, she was sentenced to 22 years in prison in the murder-for-hire killing.
During her sentencing, Ogden-Whitehead expressed regret for her husband's murder but also accused him of emotionally, physically and sexually abusing her.
"I deeply regret taking matters into my own hands instead of letting police and the court sort out the mess between my husband and I," she said.
Her allegations were never supported by police reports or witnesses.
Ogden-Whitehead said she only knew about a plan to rob him and was not aware he would be killed.
A trial for the alleged hit man, Wilson Sayachack, ended in April in a mistrial after detectives investigating an unrelated drug case found a gun in a Puyallup home. Authorities said the gun was the one used to kill Whitehead, 61.
Whitehead was driving to his job at a Boeing facility in Bellevue when he was fatally shot at an intersection near Seattle-Tacoma International Airport on March 18, 2005.
At the time, witnesses told investigators they saw him being pushed from the 2000 Mustang by a man who then sped off in the vehicle. Police at first said it appeared the case was a carjacking.
Two days later, the car was located roughly three miles south of where Whitehead was killed.
According to court documents prepared by the prosecutor's office, Sayachack hid in the trunk of Whitehead's car, climbed through the folding back seat and shot Whitehead in the back of the head. Police said Ogden-Whitehead's son was also involved in the murder plot.
Police said that Whitehead's wife paid Sayachack $1,000 for the killing, according to the court papers.
---
Woman who reported stabbing of Belfair man under investigation for murder
July 17, 2006 — Mason County Sheriffs' deputies are investigating the stabbing death of a 44-year-old Belfair man Sunday night, said a news release.
Deputies were called to the 21700 block of State Route 3 in Belfair at about 8:20 PM and found the man still conscious.
He was taken first to Harrison Memorial Hospital in Bremerton and then airlifted to Harborview Medical Center in Seattle where he was pronounced dead at about 10 PM.
The 33-year-old female who had called 911 to report the stabbing is currently in custody at the Mason County Jail for reportedly providing conflicting stories about how the man was stabbed.
She was booked for investigation of murder and on an unrelated warrant.
The couple reportedly had a history of domestic violence issues and were together at the time of the stabbing, in violation of a Mason County District Court no contact order that was issued last year to keep them apart.
---
Wife of former Seahawk Chad Eaton arrested for punching him in the nose
© 2006 by Scott Gutierrez, Seattle Post-Intelligencer
August 15, 2006 — The wife of a former Seahawks defensive lineman could be charged with domestic violence after she was arrested on suspicion of punching her husband in the nose, according to court records.
King County sheriff's deputies were called Sunday to Chad Eaton's home in the 12900 block of 167the Ave. N.E., outside of Redmond. According to a police report, Eaton's 33-year-old wife punched the former defensive tackle in the nose, causing it to bleed.
The woman was arrested at about 3 PM. Eaton called 911. Eaton's wife admitted to deputies that she struck her 6-foot-5 husband because she thought he was cheating on her, according to a police report.
She was booked into the King County Jail on suspicion of misdemeanor assault and released without bail following a Monday court appearance. The Seattle P-I typically does not name suspects unless they have been charged. [No problem for them to name the man, however, even though he was the victim.]
Dan Donohoe, spokesman for the King County prosecutor's office, said the investigation was expected to continue a few more days before prosecutors reach a charging decision.
Sheriff's Sgt. John Urquhart said no weapons were involved and that the woman was taken into custody under the state's mandatory arrest law, which requires police to arrest domestic violence suspects.
Eaton, 34, is a Puyallup native who played for Washington State University and the New England Patriots before coming to Seattle for three seasons. The Seahawks released the defensive tackle in 2004 after he failed a physical due to a knee problem that forced him to miss the prior season.
He now works for Seattle Fox affiliate KCPQ as a commentator. Deputies recorded his wife's size at 5 feet 4 inches tall and 130 pounds, according to sheriff's office reports. During his playing days, Eaton's weight was around 300 pounds.
Scott Gutierrez can be reached at 206-448-8334 or scottgutierrez@seattlepi.com.
---
Woman accused of poisoning ex in Seattle caught in London after two years on the run
Abstracted from story by Hector Castro, Seattle Post-Intelligencer
Liqueur given as gift found laced with insecticide
October 6, 2006 (updated December 5, 2008) — A jilted lover who is accused of killing her ex-boyfriend by poisoning a bottle of liqueur she then gave to the man's new girlfriend has been caught in London after two years on the run.
Police said Janjira Jeffrey Smith, 51, was so angry when Roger Mitchell Lewis, 56, left her that she laced a bottle of Jägermeister with insecticide, which killed Lewis and temporarily blinded the man's new girlfriend.
According to court documents, Ms. Smith and Lewis had been in a relationship for 18 months, and the two had even lived together for a time.
In September 2006, Lewis returned from a trip to the Philippines and broke some tough news to Smith: He had met someone else whom he planned to marry. "Smith reportedly did not receive this news well," a detective wrote in court documents.
The woman tried to persuade Lewis to stay with her. She left for a trip to Japan, and when she returned in early October, Lewis would have nothing to do with her.
At some point, Smith learned that the new girlfriend, Thanyarat Sengpharaghanh, was going to meet Lewis for dinner. On October 6, 2006, Smith called Sengpharaghanh and advised her that Lewis was fond of Jägermeister and liked to have a drink before going out for the evening.
She offered to send a bottle over and urged the woman to make sure Lewis had a drink before they left for dinner. Smith enlisted the help of a man she knew to deliver the bottle. Prosecutors contend that Smith had already laced the alcohol with the insecticide methomyl.
That evening, Ms. Sengpharaghanh mentioned to a friend that Smith had sent her a bottle of Jägermeister to share with Lewis. The friend warned Sengpharaghanh against drinking the alcohol "because it was probably poisoned," according to court records.
Despite this warning when Lewis arrived at Sengpharaghanh's apartment about 6:30 PM the evening of October 6 th she offered him a drink. Lewis drank a full shot glass, and Sengpharaghanh drank about half a glass of the Jägermeister.
Almost immediately the woman felt ill, lost her vision, then blacked out. A friend found the woman blind and disoriented in the apartment. The 56-year-old Lewis was face down on the floor, dead.
It wasn't until October 17, 2006, that authorities determined that the alcohol had been poisoned. The King County Prosecutor's Office charged Smith with first-degree murder and first-degree assault. But by then Ms. Smith had flown to Los Angeles and left the country for her native Thailand using tickets her daughter had bought.
"We have been working on that case nonstop since the day the homicide occurred," said U.S. Marshal's Service supervisory deputy Tom Lanier, who is with the agency's Pacific Northwest fugitive apprehension task force. "It has been a long and arduous process."
Lanier said authorities were certain that Smith had gone to Thailand and worked with law enforcement there to track her down.
On December 4, 2008, Ms. Smith flew into London's Heathrow Airport using her American passport. But authorities had flagged the passport notifying officials that Smith was wanted and she was detained at the airport.
"She is being held on behalf of a provisional arrest warrant and will be facing extradition proceedings back to the United States," Lanier stated. "We believe we were getting very close to making an arrest in Thailand," he said. "Maybe that's why she left."
Investigators later found that Smith had flown first to Switzerland and then on to London, where she was caught. "She never got out of the airport," Lanier said.
P-I reporter Hector Castro can be reached at 206-448-8334 or hectorcastro@seattlepi.com.
---
Carnation woman and her boyfriend kill three generations of her family
Abstracted from article by Natalie Singer, Sara Jean Green, Jennifer Sullivan and Steve Miletich, Seattle Times
December 27, 2007 — A Carnation woman and her boyfriend armed themselves with handguns on Christmas Eve and walked over to her parents' house, determined to kill them, according to police documents released in the slaying of six family members.
The daughter, Michele Kristen Anderson, 29, and the boyfriend, Joseph McEnroe, also 29, each shot her father, Wayne Anderson, in the head and McEnroe shot Michele's mother, Judith Anderson twice, according to a police document.
Then, when Michele Anderson's brother and sister-in-law, Scott and Erica Anderson, and their two young children arrived shortly after, she and Joseph McEnroe shot the family of four to death as well, worried that they would otherwise be witnesses to the slayings of the Michele's parents, according to the police report.
A probable-cause report from the King County sheriff's department released today spelled out how police believe the killings took place.
According to the documents, at about 5 PM the suspects walked about 200 yards from the mobile home where they lived on her parents' rural property to the home of Wayne and Judy Anderson. Within 30 minutes of arriving, Michele Anderson shot her father, 60, with a 9 mm handgun and then McEnroe shot him with a .357-caliber Magnum. McEnroe then shot Judith Anderson, 61, twice, police allege.
The suspects then dragged the bodies from the home to a backyard shed.
A short time later, Scott and Erica Anderson, both 32, arrived with their two children, ages 6 and 3. Police allege McEnroe shot the parents and then shot both children in the head.
Police allege that Michele Anderson also shot her brother and his wife.
The couple was planning to escape to Canada when they were arrested Wednesday afternoon on suspicion of homicide after they showed up at the crime scene, a wooded property about three miles from Carnation.
It's unclear why Anderson and McEnroe returned to the home Wednesday, as it swarmed with detectives and crime-scene investigators, or why police became suspicious of them. But they didn't come to turn themselves in, King County sheriff's spokesman John Urquhart said. "I don't know what brought them here, [but] they arrived after we got here. They came to our attention and were arrested," he said.
A financial dispute might have led to the Christmas Eve slayings according to a law-enforcement source familiar with the investigation.
The possible motive emerged late Wednesday after the arrests. One law-enforcement source familiar with the investigation said there was a dispute within the family over money and that Michele Anderson believed she had been mistreated and taken advantage of by relatives.
Ben Anderson, the grandson of the two oldest victims, told reporters outside his grandparents' property late Wednesday that money could have been a factor in the deaths. "She felt she wasn't loved enough and everyone didn't appreciate her and she was pushed out of everyone's life," he said, referring to Michele Anderson.
A lot of yelling
Sheriff's officials said a 911 call was made from the house at 5:13 PM Christmas Eve and lasted about 10 seconds. The police dispatcher didn't hear anyone talking, but told investigators there was "a lot of yelling in the background," but it "sounded more like party noise than angry, heated arguing," Urquhart said.
After the call was disconnected, the dispatcher placed two calls to the home, but the calls immediately went to voice mail, Urquhart said.
Deputies were sent out at 5:19 PM and arrived at 5:45 PM, Urquhart said. When they found a locked gate — which isn't in sight of the house — they didn't go farther onto the property. According to the dispatcher's log, the deputies reported: "Gate is locked, unable to gain access."
Detectives haven't established a firm sequence of the evening's events, but Urquhart said the 911 call appears to have come near the end of the slayings.
Around 8 AM the day after Christmas one of Judy Anderson's co-workers stopped by the house in the 1800 block of 346 th Avenue Northeast after Anderson failed to show up for her job as a mail carrier in Carnation. The co-worker discovered the bodies and called police.
The male suspect
McEnroe was living in Glendale, Arizona, when he met Michele Anderson five years ago on an online dating site, said McEnroe's mother, Sean Johnson of Minneapolis. He moved to the Puget Sound region shortly after they met and planned to marry her, Johnson said.
The Andersons
Boeing spokesman Peter Conte said Wayne Anderson was a Boeing engineer. Conte said the company was contacted by authorities Wednesday and told that Anderson "was the victim of a crime."
People who knew the family said Judy and Wayne Anderson had lived in the home since the early 1980s and later purchased the adjacent property, where the mobile home is located. A family friend said the couple had three adult children, Scott Anderson and the suspect Michele Anderson — who recently moved into the mobile home with McEnroe — and another daughter, Mary, who lives in North Bend.
---
Naked couple fight in the shower over dog in Bremerton
January 1, 2008 (AP) — A naked couple, a dog and a fight. Now, a 25-year-old woman faces charges over a shower squabble.
Police in Bremerton, Washington, report they arrested the woman for hitting her boyfriend.
Investigators say the man wanted his dog to join the couple in the bathroom while he took a shower with his girlfriend. According to police, the woman said it was either her or the dog. The man replied that maybe his next girlfriend would like the dog better.
Police say the naked couple fought, the woman punched the man several times in the face and the man dislocated his shoulder. The woman was busted for investigation of second-degree assault.
---
Issaquah woman stabs her boyfriend, drives him to hospital then leaves before he dies
August 4, 2008 — An Issaquah woman accused of fatally stabbing her boyfriend on August 1, 2008, was being held in King County in lieu of $250,000 bail. She was later released after police did not file charges within mandatory 72-hour period.
Issaquah police arrested 19-year-old Liza Buryy in connection with the death of Tomasz Matczak, 21, and booked her into the jail over the weekend.
Court records show a lengthy history of domestic violence between the couple, dating to when Liza was 16 years old.
Issaquah police had been to the apartment the couple shared a "handful of times" since January, responding to reports of noise and disputes, Deputy Chief Steve Cozart said.
Tomasz Matczak had petitioned for a temporary order for protection in May, but it was unclear whether the order was currently in effect. There were earlier protection orders in place, according to court records, that were issued to prevent him from contacting the woman. [And it is quite clear that the restraining orders were as useless in this case as they have been everywhere else.]
Matczak said his son and Ms. Buryy had a stormy relationship ever since they met one summer four years ago. His son often tried to escape their fights by running to his parents' home, the father said. His son wanted to leave the relationship but stayed for the sake of their 2-year-old daughter, who was the most important thing in his life, he said.
Ms. Buryy provided a statement to detectives about what happened, and investigators are working to see whether her version of events matches the evidence at the scene, Cozart said.
Police say she drove her boyfriend to the emergency room of Swedish Medical Center in Issaquah and left the hospital. He was later taken to Harborview Medical Center, but did not survive his injuries.
Asked whether the woman was claiming she stabbed her boyfriend in self-defense, the deputy chief said, "That's one of the many things she's claimed."
The first that police knew of the stabbing was when the staff at Swedish called police at about 10:20 PM Friday, Cozart said.
Patrol officers were dispatched to the apartment complex where the couple lived and were there just as Ms. Buryy was pulling into the parking lot, Cozart said. She was taken in for questioning and then arrested and booked into King County Jail for investigation of second-degree murder. But police apparently did not have enough evidence to file formal charges and she was later released.
The couple's relationship included frequent reports of assault and threats on both their parts.
In April 2005, both were arrested by Fife police after they got into a fight at a friend's home.
A no-contact order was issued after that arrest, but the victim was accused of violating it more than once. And, court records show, at times the woman, who was still a minor, ran away from her Puyallup home to the Renton-area home of her boyfriend.
In August 2005, the two had an argument that escalated into a three-day kidnapping during which Tomasz Matczak was accused of choking Liza Buryy twice, making her sleep in his car on two successive nights, and violating a no-contact order. At times, he was accused of shoving her, slapping her and punching her in the head. At the time, the two were not living together and had no children. In that case Tomasz pled guilty in King County Superior Court to violating the no-contact order.
Cozart said it was not clear whether the two were currently living together. He said detectives will continue to process the apartment for evidence.
---
Lynnwood woman, 78, beats husband over old affair
May 18, 2009 — A 78-year-old woman was arrested last month for beating her 84-year-old husband because she believed he cheated on her several times during their marriage. She was charged Thursday with assault. Prosecutors said she hit him with a bowl, pipe and carpet sweeper. He suffered broken ribs, pelvis and a wrist.
One witness told police the woman admitted kicking her husband three times in the groin in the last six months because she believed he had an affair 35 years ago.
The woman was jailed on $70,000 bail.
---
Vancouver: Former policeman's children recant sex abuse tales after father served 20 years in prison
July 12, 2009 — Former Vancouver police officer Clyde Ray Spencer spent nearly 20 years in prison after he was convicted of sexually molesting his son and daughter. Now, the children say it never happened.
Matthew Spencer and Kathryn Tetz, who live in Sacramento, Calif., each took the stand Friday in Clark County Superior Court to clear their father's name, The Columbian newspaper reported.
Matthew, now 33, was 9 years old at the time. He told a judge he made the allegation after months of insistent questioning by now-retired Clark County sheriff's detective Sharon Krause just so she would leave him alone.
Tetz, 30, said she doesn't remember what she told Krause back in 1985, but she remembers Krause buying her ice cream. She said that when she finally read the police reports she was "absolutely sure" the abuse never happened.
"I would have remembered something that graphic, that violent," Tetz said.
Spencer's sentence was commuted by then-Gov. Gary Locke in 2004 after questions arose about his conviction. Among other problems, prosecutors withheld medical exams that showed no evidence of abuse, even though Deputy Krause claimed the abuse was repeated and violent.
Despite the commutation, Spencer remains a convicted sex offender. He is hoping to have the convictions overturned.
Ms. Krause declined an interview request from The Columbian in 2005 and could not be reached Friday, the newspaper reported.
Both children said that while growing up in California they were told by their mother, who divorced Spencer before he was charged, that they were blocking out the memory of the abuse.
They said they realized as adults the abuse never happened, and they came forward because it was the right thing to do.
Prosecutors aren't yet conceding that Spencer was wrongly convicted.
Senior deputy prosecutor Kim Farr grilled the children about why they are so certain they weren't abused, and chief criminal deputy prosecutor Dennis Hunter said that if the convictions are tossed, his office might appeal to the state Supreme Court. [Hang him even if proven innocent.]
Matthew Spencer said his father had ruined the relationship with his mother and he had faults, "but none of them were molesting children."
Friday's hearing paved the way for the state Court of Appeals to allow Spencer to withdraw the no-contest pleas he entered in 1985 and have his convictions vacated. [Never, ever, accept a plea bargain if you are innocent.]
Both children had previously filed statements with the appeals court, but the judges required the hearing to ensure their new testimony held up under cross-examination.
Spencer, 61, hugged his son and daughter afterward while a dozen supporters cheered.
"For so many years, nothing went right," he said. "When things keep going right, I keep waiting for the other shoe to drop."
The hardest thing about his ordeal was missing his children, he said.
"They were my life, and they were taken away from me," he said. "I could serve in prison..."
His voice trailed off, and his son came up for one more hug.
---
Patricia Crowl strikes again in Seattle
Abstracted from article by Jennifer Sullivan, Seattle Times and other news stories
A Seattle woman who killed a woman 12 years ago in a jealous rage over a man is now accused of stabbing her boyfriend's former girlfriend earlier this month.
November 23, 2009 —A Seattle woman who killed another woman 12 years ago in a jealous rage over a man is now accused of stabbing her new boyfriend's ex-girlfriend earlier this month.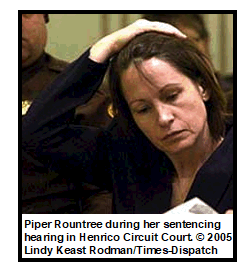 Patricia Crowl, 50, was charged last week with attempted first-degree murder. Police say she lured her new boyfriend's former girlfriend, Jamie Checkos, 28, to a Kirkland parking garage and attacked her on November 13 th .
Ms. Crowl used Leonard Jackson's, her current boyfriend, cell phone to dupe Ms. Checkos, his ex girlfriend, into believing they were making plans to meet.
According to court documents, Ms. Checkos believed she was corresponding with Jackson via text messages when really Patricia Crowl was the one sending her messages. On November 12, 2009, Crowl, posing as Jackson, asked Checkos to meet her at a parking lot. But when Ms. Checkos arrived and found only Patricia Crowl there, she left, refusing to open her car door to Crowl, whom she says in court documents she had never met before.
But the next day, still texting with who she thought was Jackson, Jamie Checkos again agreed to meet in the garage at 11250 Kirkland Way. When she arrived, Checkos received a text message from Jackson's number saying that he was at the lot, but was looking for his dog that had gotten off his leash. As Checkos got out of her car and went to find Jackson and his dog, Crowl attacked her from behind.
"Crowl ran at her with a knife and began stabbing her multiple times," Jamie Checkos told investigators and "thought she was going to die" when she "heard the blood coming out of the two stab wounds on her neck."
After stabbing Checkos in the neck, head, throat and abdomen "even puncturing a vital organ" Crowl left her alone in the parking lot to die according to court documents.
In a phone call to 911 after the attack, Checkos pleaded, "help me, help me," and told the dispatcher she was "stabbed everywhere." Checkos was rushed to nearby Harborview Medical Center in critical condition.
"In a chilling 911 recording, the victim called 911, reported that she was dying, and...guided police to her location," Senior Deputy Prosecutor Gary Ernsdorff wrote in his request to have Crowl's bail set at $3 million. A judge granted Ernsdorff's request.
Checkos sister told police after the attack that Jamie had recently broken up with her boyfriend of three years. Police talked to the ex-boyfriend, Leonard Jackson, that day, and he said that he last spoke with the victim on November 7 th when he used his new girlfriend's cell phone to call her. The man told police he was now dating Ms. Crowl. Several hours later, the man called police to say Ms. Crowl had just told him, "I need to turn myself into police, I have to go."
That night, police found Patricia Crowl at Valley Medical Center in Renton, where she sought treatment for cuts on her palms and fingers from a knife. Ms. Crowl was arrested and immediately demanded a lawyer.
Police met with Ms.Checkos at Harborview Medical Center on November 14 th and showed her a photo montage of possible suspects. She immediately identified Crowl as her attacker, court charging papers said.
Jamie Checkos had been stabbed 18 times and suffered a punctured lung but somehow survived and was released from Harborview Medical Center. However, she has permanent and painful nerve damage in her right arm that has kept her from returning to work as a dental assistant.
On November 28, 2010, Patricia Crowl, now 51, pled guilty to attempted first-degree murder for the attack on Jamie Checkos. The plea came on the same day Crowl's trial was slated to start.
At her sentencing on December 10, 2010, King County Superior Court Judge Richard McDermott peered down at Patricia Crowl and said that in his 11 years on the bench he had tried to search for the good in defendants and give them a break. But in Ms. Crowl's case, he said, there was no reason to cut her slack.
Judge McDermott ignored requests by the prosecution and the defense for a reduced sentence and ordered Patricia Crowl to serve 25 years in prison for attempted first-degree murder. The sentence is at the top of the range.
Patricia Crowl had killed before
When investigators began looking in the suspect's background what they found astonished them. Patricia Crowl had been convicted of a "remarkably similar" crime in 1997. She had been released from prison in November 2006 after serving 9 years of a 13-year sentence for killing Shawn Beatrice Wallace because Wallace was dating Crowl's then boyfriend.
Wallace, who was six weeks pregnant, was bludgeoned with a wrench and choked on May 14, 1997. After the murder, Crowl hid Wallace's body under her house but she moved the remains to a dead-end road in Tukwila with the help of her ex-husband, Jonathan Adam Henry.
---
Seattle man shot and killed by girlfriend, who drives away and then shoots herself
August 4, 2010 — A man died from gunshot wounds to the head and back Tuesday afternoon in Seattle's Beacon Hill neighborhood.
He was shot in the 1400 block of South Hinds Street just before 3 PM. He died at the scene.
A witness said the female suspect was kneeling over the man before she jumped into a car and left.
Seattle Police later located her driving her vehicle in Tukwila. She stopped in the area of 144 th and Interurban and shot herself.
Medics responded to the scene and pronounced her dead at the scene.
Police say the suspect was involved in a domestic relationship with the victim.
---
Tacoma DV advocate to face discipline for assisting mother in children's abduction
© 2010 by Robert Franklin, Esq., Fathers and Families
August 16, 2010 — Not long ago I posted a piece on the administrative hearing of Tacoma, Washington's chief domestic violence advocate, Gloria China Fortson (pictured). She had gotten herself involved in a custody battle between Keisha Jackson and Kelvin Jackson. Keisha claimed she was a victim of DV and, even though a court had found no evidence of same, Fortson used city funds to rent a van that Jackson then used to kidnap the children to Florida. She spent seven months there in violation of a court order that she return within three weeks so Kelvin could have his visitation time.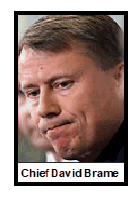 In short, Fortson seemingly took part in a conspiracy with Jackson to kidnap her children and violate a court order. And she used city money to do it.
So it's not a big surprise that the city has investigated. An initial hearing found that she had done the above intentionally and lied about the purpose of the van rental. She now claims the van was for local use only, but apparently the rental receipts show that she knew where Jackson was to take it.
Fortson appealed her discipline by the city and now that appeal has been heard and decided. She lost again. Read about it here (The News Tribune, 8/12/10). Hearing examiner Rodney Kerslake found that she had "knowingly misused her official city position and city funds" to help a client illegally flee the state with her children in 2007.
He also found that her testimony that the van was to be used only in the Tacoma area to be contradicted by the rental receipts and by her own previous sworn affidavit.
Despite the findings, both at the first hearing and now on appeal, Fortson remains on the job receiving her city salary of $61,000. Earlier, the city paid Kelvin Jackson $29,000 to settle his suit against it arising out of Fortson's assistance to Keisha in kidnapping his children. A decision on Fortson's discipline will be forthcoming soon.
This case gives us a peek at the goings on behind the usually-closed doors of the DV industry. It's a "believe the woman" kind of place that's not much used to being scrutinized by impartial judges. Put simply, Fortson, despite all the evidence and a court's ruling on the matter, believed Keisha Jackson when she said she'd been abused by Kelvin.
I suspect that's pretty typical behavior of DV advocates. I suspect that because they've long said that when a woman seeks DV services, it's inappropriate to inquire into the validity of her complaints. In short, it's an article of faith with many in the DV industry that skepticism, even when it's clearly warranted, is wrong.
The City of Tacoma has just registered its disagreement with that point of view.
Earlier hearings found that there was little-to-no oversight of spending in Fortson's office. That's not Fortson's fault, but she certainly took advantage of the fact. My guess is that she's done so many times before, but of course I can't be sure. But when you have a true believer like Fortson, a pot of public money and no oversight, I'd be surprised if she just happened to get caught the first time.
I wondered earlier why she isn't facing criminal charges. After all, misuse of public money can be a crime as can conspiracy to interfere with visitation and conspiracy to violate a court order. Why her only punishment will be job-related I don't pretend to understand.
Still, one hopes that, in Tacoma at least, the city will start keeping a closer eye on what its DV advocates are up to. And that could inaugurate a whole new era in which DV advocates and shelters are finally subject to the type of oversight given to every other public entity short of the CIA. The U.S. Office of Management and Budget says frankly that it has no idea of whether the DV industry we so lavishly fund is doing its job or not.
Federal, state and local governments spend billions of dollars each year funding an astonishing array of DV entities. It's far past time that they were scrutinized and made to show that they're part of the solution and not part of the problem.
---
'Smelly feet' lead to woman stabbing man at party in Everett
© 2010 by Diana Hefley, The Everett Herald
September 17, 2010 —What started out as a friendly challenge ended in bloodshed when a man teased a Monroe woman about having smelly feet.
Dallas Amber Smith, 18, is accused of stabbing a man in the back at a party on September 7, 2010. Ms. Smith first became upset when she was unable to do a back flip, Snohomish County deputy prosecutor Janice Albert wrote in court papers filed Wednesday.
Ms. Smith and others were gathered at her ex-boyfriend's home south of Monroe, watching a movie and drinking.
She boasted to party-goers that she was good at doing back flips and that she could do one off anything. A man, 19, challenged her to do a flip off the deck. Ms. Smith took off her shoes and attempted the maneuver. She couldn't do it. That's when the man laughed at her and told her that her feet smelled, Albert wrote.
Dallas Smith started to playfully wrestle with the man, rubbing her socks in his face. She started hitting him. After several seconds, he pushed her away, Albert wrote. She then grabbed her coat, picked up a steak knife and headed for the door. On the way, Ms. Smith walked up to the man and stabbed him in the back.
The man and others called 911. A sheriff's deputy found the man sitting on porch with the knife sticking out of his back, the blade buried a few inches in. His lung had collapsed from the stabbing but he is expected to recover from the stabbing.
A witness told police that Ms. Smith came to his house that night and told him that she had hurt someone and she was in trouble. She told him someone had taunted her.
Police arrested Dallas Smith at her parents' home. She denied knowing about any stabbing and declined to speak with investigators.
Ms. Smith, who has no known prior criminal history, is charged with second-degree assault with a deadly weapon. She posted $50,000 bail and was released. On Wednesday a $250,000 warrant was issued for her arrest after Ms. Smith told a detective she was leaving for Australia on Saturday, and planned to be gone for several months.
She surrendered her passport to a sheriff's deputy on September 16, 2010, and the warrant was quashed.
Diana Hefley: 425-339-3463; hefley@heraldnet.com
---
Booby trap? Witnesses claim Snohomish County woman smothered boyfriend to death with her breasts
Abstracted from story in NY Daily News
January 16, 2013 —Donna Lange, 50, was apparently fighting with her 51-year-old beau early on Saturday, January 12 th . Ms. Lange, described as being larger than her lover, threw him down, witnesses told police. That's when she allegedly killed him, although she told deputies she doesn't recall hurting him.
A sheriff's report in Snohomish County, Wash., describes how a 50-year-old woman allegedly "smothered" her boyfriend with her breasts. She allegedly had some killer cleavage.
Donna Marie Lange, 50, is accused of smothering her boyfriend to death with her ample chest after witnesses told police they saw the couple drinking and arguing in their Everett motor home.
Snohomish County Sheriff's Office deputies arrived at the Airport Inn trailer park at around 12:45 AM Saturday, where a 51-year-old man required CPR. The unidentified victim was later pronounced dead at the hospital. Ms. Lange was also taken to the hospital for a facial injury.
Witnesses claimed the couple had been fighting, and at one point Ms. Lange tossed her boyfriend — described as 5 foot 7 and 175 pounds — in the back of their motor home. The man could reportedly be heard telling the heftier Lange — described as 5 foot 6 and 192 pounds — to get off of him.
Ms. Lange was later found on top of him with her chest pressed atop his face. She appeared passed out, according to witnesses. They said it was difficult moving Lange because of her size.
Deputies were told that the man did have a heart condition and that Lange had "smothered him to death," the report said.
When deputies went to interview Ms. Lange at the hospital, she appeared intoxicated. She said that she loved the victim and they had only been shacking up for about a month.
"She didn't admit any wrongdoing and she said that she was sorry if the victim was dead, but she didn't know anything about how he died," according to the report.
While it's unclear why the couple fought, the report said Lange was upset when one of the witnesses, who was the ex-girlfriend of the victim, was inside her home that day.
Deputies couldn't immediately determine the cause of death, but Lange could face a charge of second-degree manslaughter.
---
Spokane physician gets $600,000 and an apology from state over false complaint filed by his ex-wife during bitter divorce
For more information on this case or to schedule interview, click here.
September 19, 2012 — A Spokane dermatologist, Dr. William. Philip Werschler, won a $600,000 settlement and rare public apology from Washington state health officials who went public with charges of drug abuse and medical fraud based on a bogus tip from his ex-wife.
In a separate lawsuit, Werschler collected more than $100,000 from his ex-wife, Kara Werschler.
The payment to Dr. William "Phil" Werschler is among the largest settlements in decades by the state Department of Health involving a physician, agency officials said. The public apology might be the first of its kind in the state.
Ms. Kara Werschler ignited the investigation late in the couple's bitter divorce by filing an anonymous complaint studded with accusations of office cocaine binges, sex orgies with staff and patients, hiring prostitutes and falsification of medical drug records. Reportedly, the false complaint was also in retaliation for being charged with two counts of assault after hitting Dr. Werschler and their oldest son.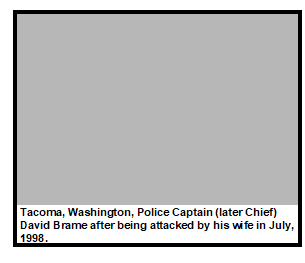 The case decimated his practice and personal life, he told The Spokesman-Review last week.
"This was a good faith effort to protect the public, but there were oversights during the investigation," the state's official apology said. "We apologize for those oversights and regret any damage done to Dr. Werschler's personal goodwill, reputation, and the distress this has caused his family." The facts however appear otherwise as Dr. Werschler was charged with a law that doesn't even pertain to physicians. It appears the state's investigator purposefully deleted the portion of the charging document that demonstrated the law only related to the Department of Fish and Wildlife, not physicians, before handing it over to Dr. Werschler and his attorneys. The investigator also orchestrated illegal break-ins into Werschler's offices using ex-employees in an attempt to procure evidence.
Despite the apology, Phil Werschler, 54, said there remains an undercurrent of suspicion. "I have the scarlet letter on me as a doctor, a husband and father," he said.
His children were teased at school. Pharmaceutical and research companies withdrew his professional affiliations. Longtime friends and medical colleagues distanced themselves.
State officials said they were duty bound to investigate the anonymous allegations that eventually looped back to the ex-wife, according to depositions. But the state's two-year probe spiraled into conspiracy, vendetta, and a complete loss of investigative protocol and perspective, said Phil Werschler's attorneys. Top health officials now use the case as a teaching tool, and "new practices are in place to prevent these types of oversights in the future," the official apology said.
Department of Health spokesman Donn Moyer said the case helped prompt a review and a policy change in matters of investigations of licensed professionals.
Dwight Correll, who conducted the investigation, kept his job despite Phil Werschler's demands he be fired. Past legal records report that Correll had previously sued the City of Tacoma, WA, while employed there as police officer. Apparently Correll was hit in the head with a bottle during a July 4 th event and claimed to have suffered a "permanent disability" that required the care of both a psychiatrist and a psychologist. Also, purportedly Correll was admonished by a Pierce County Judge for manipulating evidence that resulted in the false imprisonment of Donald D. Cowan. Apparently Cowan's frustration with the system and his subsequent lack of justice resulted in Cowan murdering a Pacific Lutheran University professor then committing suicide himself in 2001.
Wife uses "personal relationship" with state's attorney to further her vendetta
In another unusual twist, it was discovered in deposition that Kara Werschler and Peter J. Harris, the state's attorney who supervised the investigation, maintained an undisclosed personal relationship. Mr. Harris is now deceased. [EJF note: This is far from the first case reported to us where the wife/girlfriend uses sex with her attorney to pay his "fees" or gain her ends.]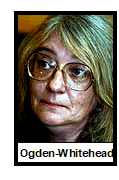 Karen Jensen, the assistant health secretary who oversees Department of Health investigative services, said Correll continues to investigate health care professionals in Spokane. The case has not disarmed investigators or muted the state's role of investigating medical providers, she said.
Phil Werschler said the entire episode is the most traumatic thing that ever happened to him. He pondered moving to another town and starting over with his second wife but decided to stay.
"This is my home," he said. "I won't leave."
---
| EJF Home | Find Help | Help the EJF | Comments? | Get EJF newsletter | Newsletters |
| Domestic Violence Book | DV Site Map | DV bibliography | DV index |
| Chapter 10 — Domestic Violence Against Men In The United States |
| Next — Stories Of Abused Men In West Virginia |
| Back — Stories Of Abused Men In Virginia |
---
This site is supported and maintained by the Equal Justice Foundation.